Your fridge's primary job is to keep all of your food safe, cold, and available for you to enjoy throughout the day. So, when your Samsung refrigerator suddenly stops cooling and all of the food in your fridge is at risk of spoiling, your first move is to figure out how to fix the problem (well, maybe after you finish off the leftovers and the ice cream before it melts).
Sometimes your fridge stops cooling for a simple reason that can be easily fixed in a matter of a few minutes, but often it can require the services of a skilled repair technician who specializes in Samsung appliances to get in there and figure out what's really going on.
If you're currently Googling "refrigerator not cooling Samsung" or "how to fix a fridge that's not cooling," then look no further. Here's what to do if your Samsung refrigerator has suddenly stopped cooling.
First, check the power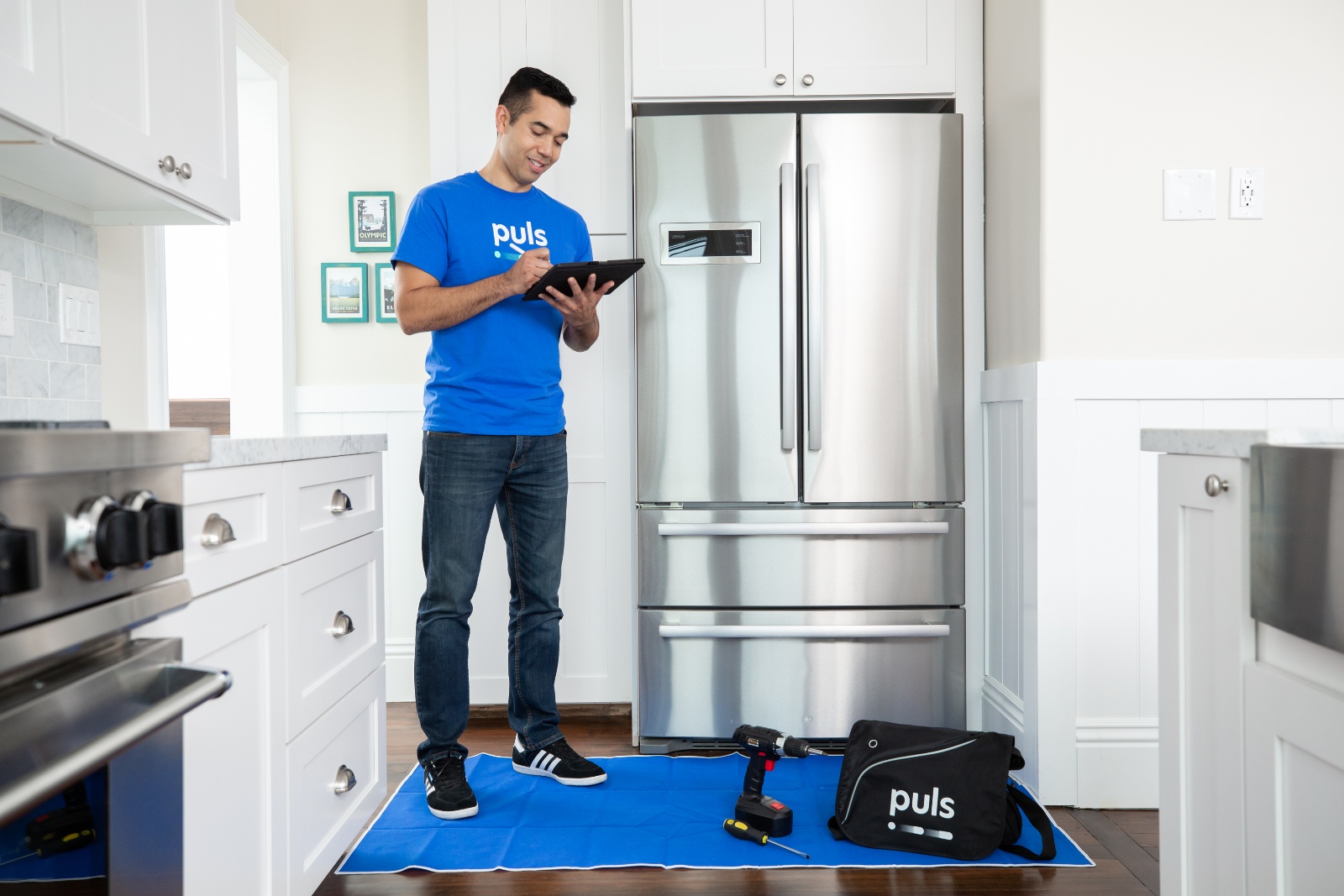 We know, we know. It's the simplest and silliest thing to check for, but if you've recently had a storm, were moving things around, or someone accidentally flipped the breaker, then it's worth checking to see if maybe your Samsung fridge needs to be connected back to power.
Remove anything that's blocking the air vents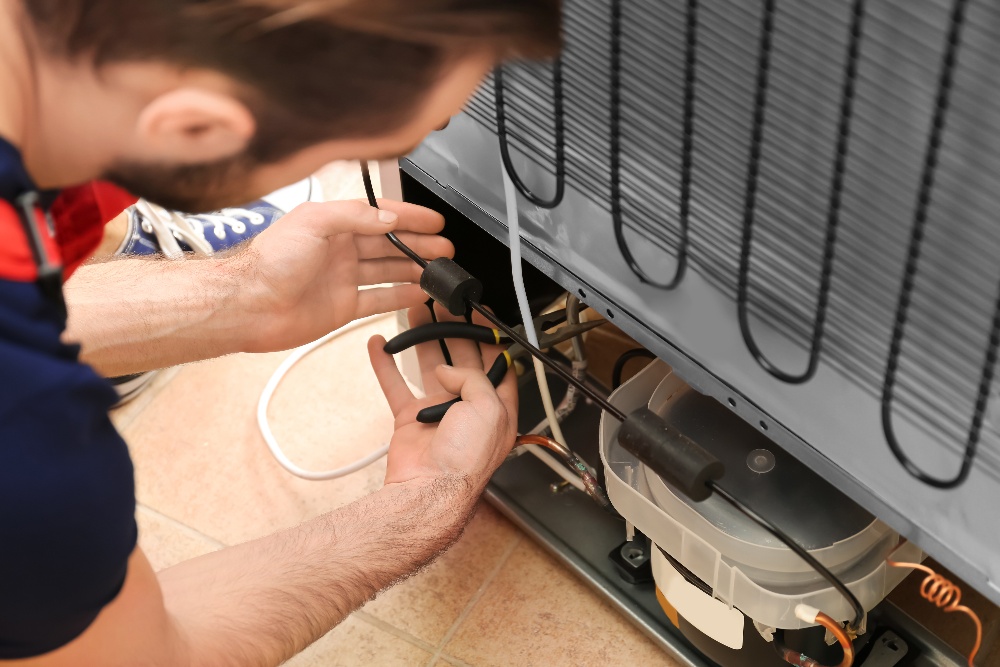 If you have a very full fridge and it's suddenly not cooling, check to see if an item is tightly packed against the air vents and remove it right away. These are usually located at the back of the refrigerator, and they allow cold air to flow back and forth between the freezer and the fridge. If they're blocked, this could create the inability of air to circulate, causing it to warm up.
Look at the thermostat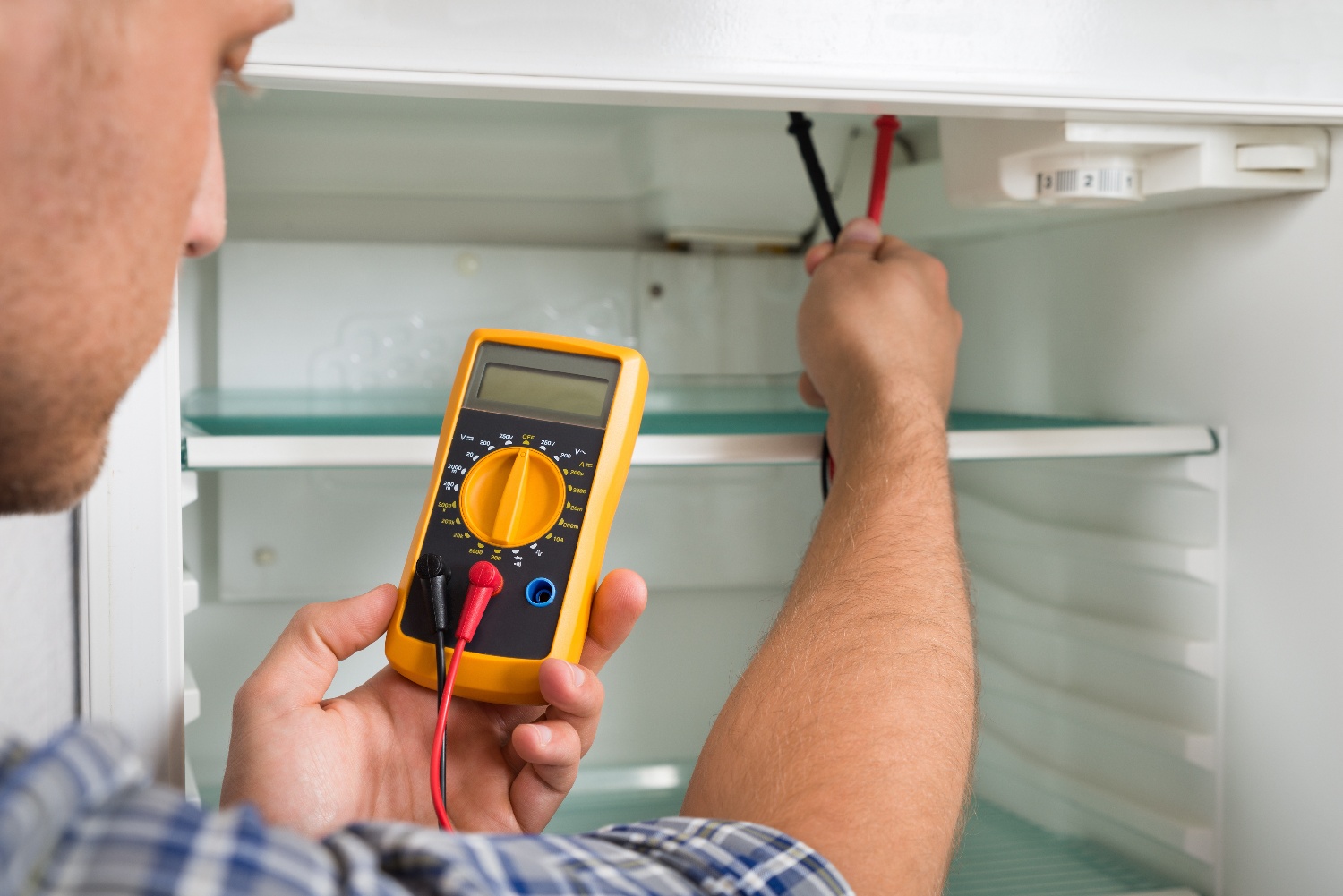 Besides the power and something blocking the air vents, the next obvious thing to check is your fridge's thermostat. Did it accidentally get set to a super high temperature? If everything seems to be in order with your thermostat, you can now move on towards the more technical troubleshooting steps.
Vacuum the coils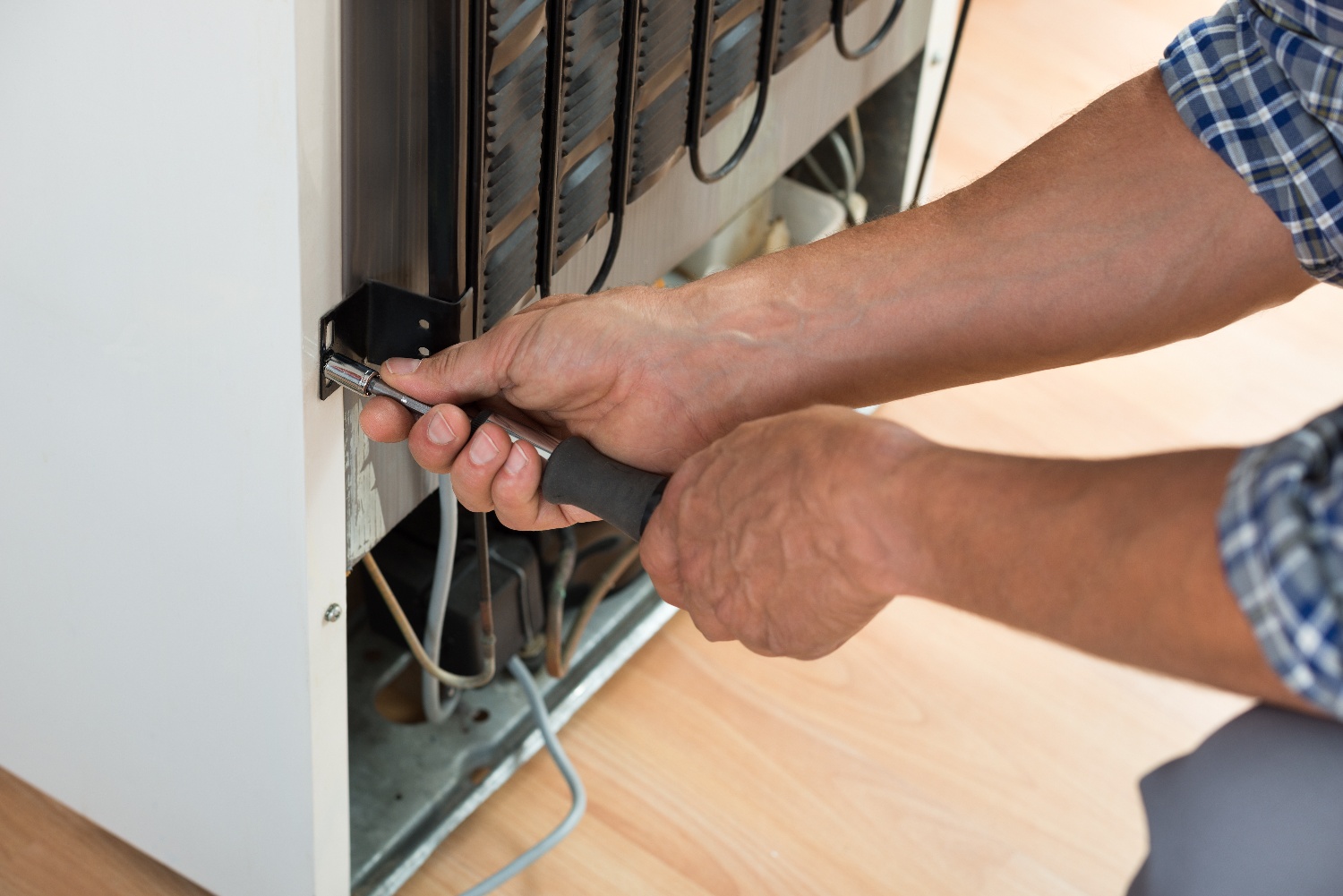 If you can't remember the last time you vacuumed your fridge's coils or if you've never done it (no judgment), then you may want to pull your fridge out and see if an accumulation of dust and debris could be the issue.
Unplug the fridge and use your vacuum's hose tool to remove all of the dust underneath and behind the fridge. Then, plug the fridge back in to see if the dust accumulation was the culprit of your warm fridge.
Check the seal on the doors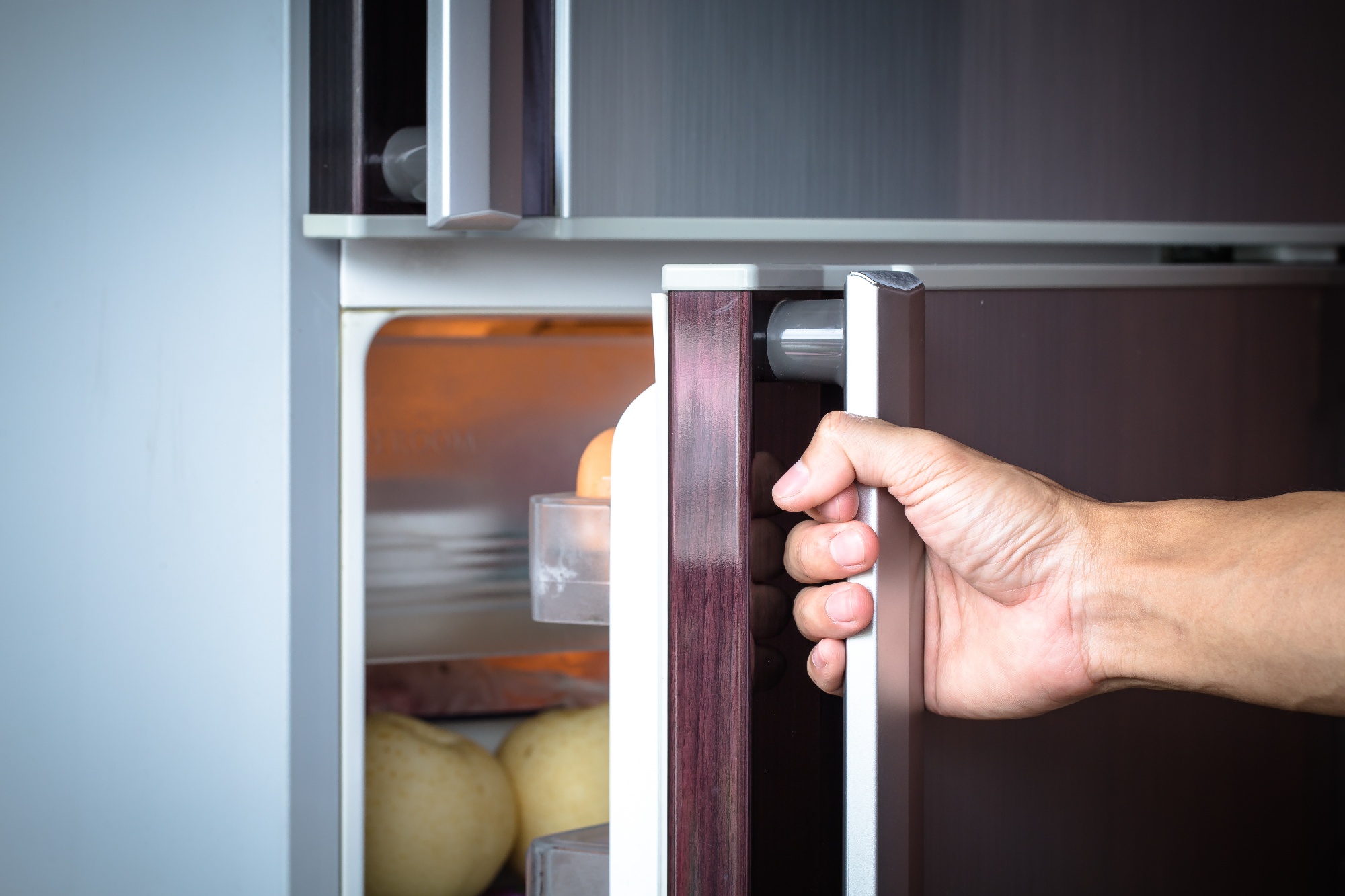 A fridge's ability to cool is only as good as its seal on the doors, so if they are torn or have seen better days, this could be the reason why you're suddenly experiencing a lack of cool air in the fridge.
Your fridge's seals are called door gaskets, which can be replaced fairly easily and for around $50. Check your Samsung refrigerator's manual to see which particular gasket you need to use to replace the old, defective ones.
For top-notch Samsung refrigerator repair, leave it to Puls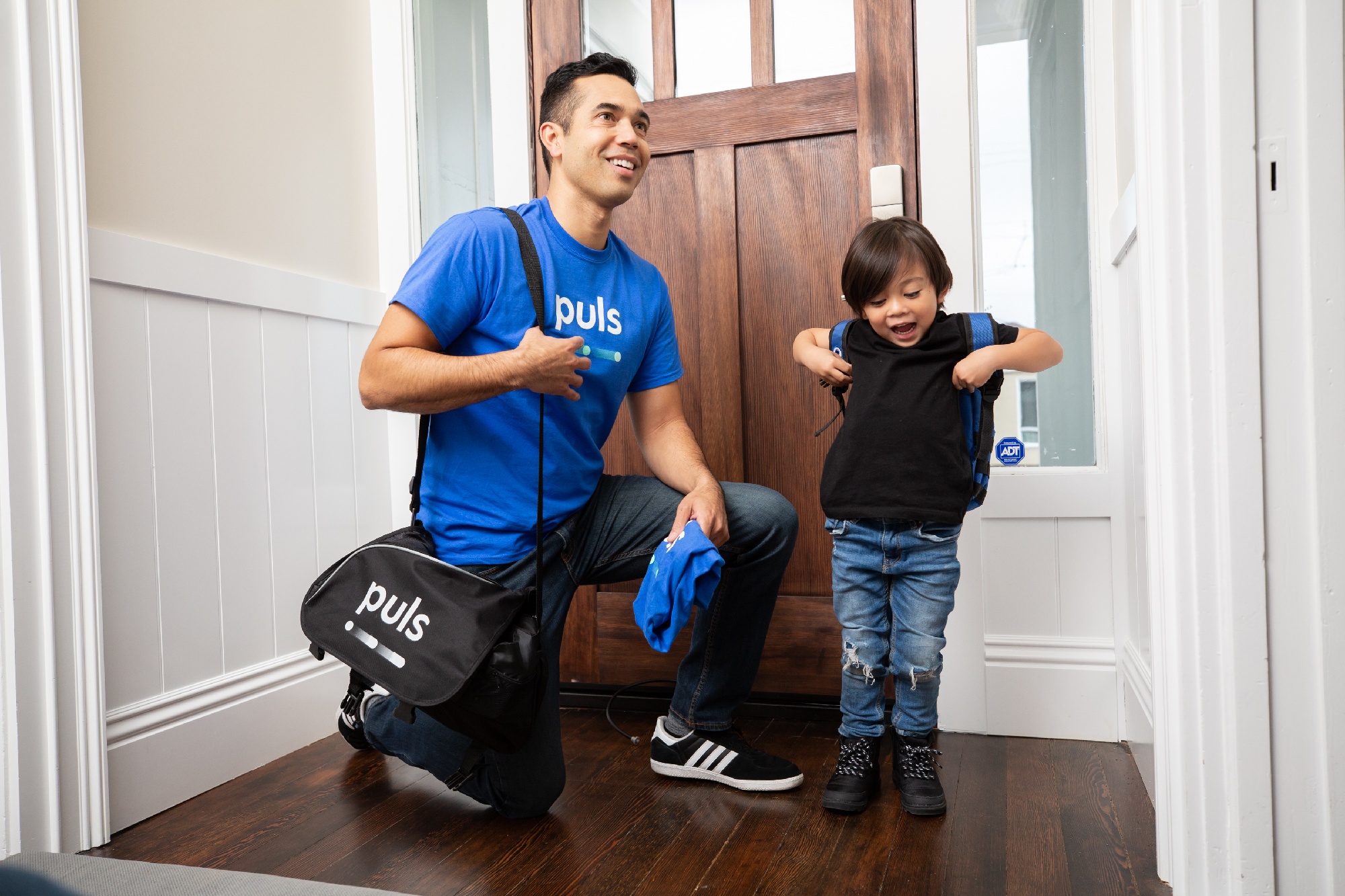 If troubleshooting your Samsung refrigerator hasn't worked, then it may be time to call in the professionals. However, if you're going the professional repair route, you may be wondering what reliable options you have in your area.
One option, if you're a homeowner who is currently paying on a home warranty, is to call your home warranty company and schedule a repair. Most home warranty companies will repair any appliances that are "attached" to the home—like refrigerators, washing machines, dryers, and dishwashers.
If you don't own your home or you don't have a home warranty, another repair option for your Samsung refrigerator is to hire a local repair company. For convenient repair like never before, leave it to Puls. Our professional technicians in your neighborhood are available 8 am to 10 pm, 7 days a week.
We'll be there to fix your Samsung refrigerator whenever it suits your schedule, and we can even be at your house to troubleshoot your appliance within the same day you book the appointment. For just $79, one of our Samsung experts can inspect your appliance and determine the problem at hand. Then, should you decide to move forward with our recommended repair, we'll waive this diagnostic fee completely.
If your Samsung fridge has suddenly stopped cooling, don't wait too long to fix the problem. Book an appointment with Puls and have your fridge back in working order by as soon as this evening.