If you've ever seen a renovation television show in the last five years, you know that recessed lighting has been a big trend in kitchen and bathroom design. Recessed lighting—or downlights as they are also known—are lights that are installed right in the ceiling (in other words, they don't hang down).
Recessed lighting is a popular feature in new homes and recently renovated ones because they can illuminate a room quite well despite their small size. They're also perfect for homes that have low ceilings that don't have the room for a light fixture to hang from. Mostly, though, they are a good choice for those who want their lighting to be trend-proof as recessed lighting is neutral and unlikely to go out of style anytime soon.
Because you're not just hanging a single light fixture from the ceiling, recessed lighting requires a fairly extensive amount of electrical wiring, which may or may not be a project that homeowners are comfortable doing on their own.
Thinking about installing recessed lighting somewhere in your home? Here's how much it'll cost you to DIY the installation and how much you can expect to pay to have a professional install it.
DIYing a Recessed Lighting Installation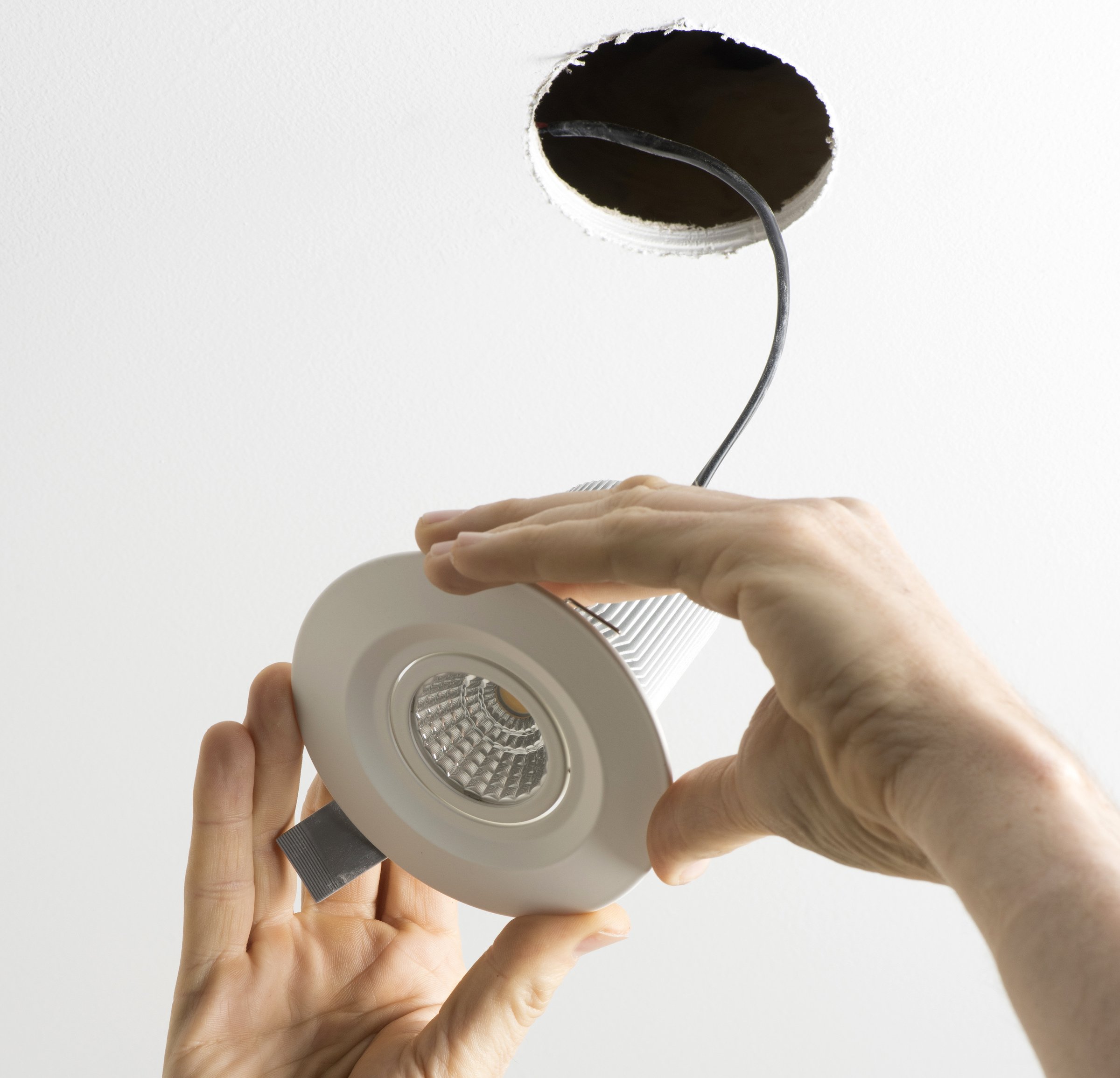 If you plan on installing recessed lighting yourself, you'll need to understand and secure the different parts of a recessed light, which are the following:
Housing: The piece that is actually mounted to the ceiling. Housing comes in two styles, which are: new construction housing (typically used when there is a lot of space above the ceiling to install it, like an attic), and remodel housing (installed by wiring the fixture and then pushing it up into the ceiling as opposed to installing from above).
Baffles: The piece of recessed lighting that covers the "can" to make it look more finished.
Trim: The piece of recessed lighting that covers the hole that was cut for the light, which hides jagged cuts and gives it a more polished look.
Recessed lighting comes in all different price points, but you can purchase a recessed lighting kit starting at $27 and spend up to $150 for a single light if it includes dimmers.
How to Install Recessed Lighting
Cut the power and cut a hole for the light. Switch off the breaker in the room you'll be working in and then cut a hole (or holes) in the ceiling where the light(s) will go. You can either do this from the attic or cut from below, depending on what kind of setup you have and type of housing you purchased.
Connect the wiring, insert the light, and finish it up. After the hole has been cut, you'll then connect the wiring to your light's junction box and then carefully insert the housing into the hole that you've cut and secure using the clips that are on the edges of the fixture. Once the housing is completely secure on the ceiling, you'll then install the baffle, trim, and then finally the lightbulb.
Although DIYing recessed lighting would likely save you money, there are a lot of pitfalls associated with doing this project on your own. This project involves both a ladder and cutting holes in the ceiling—two things that can be pretty risky, even for the avid home repairman.
Professional Recessed Lighting Installation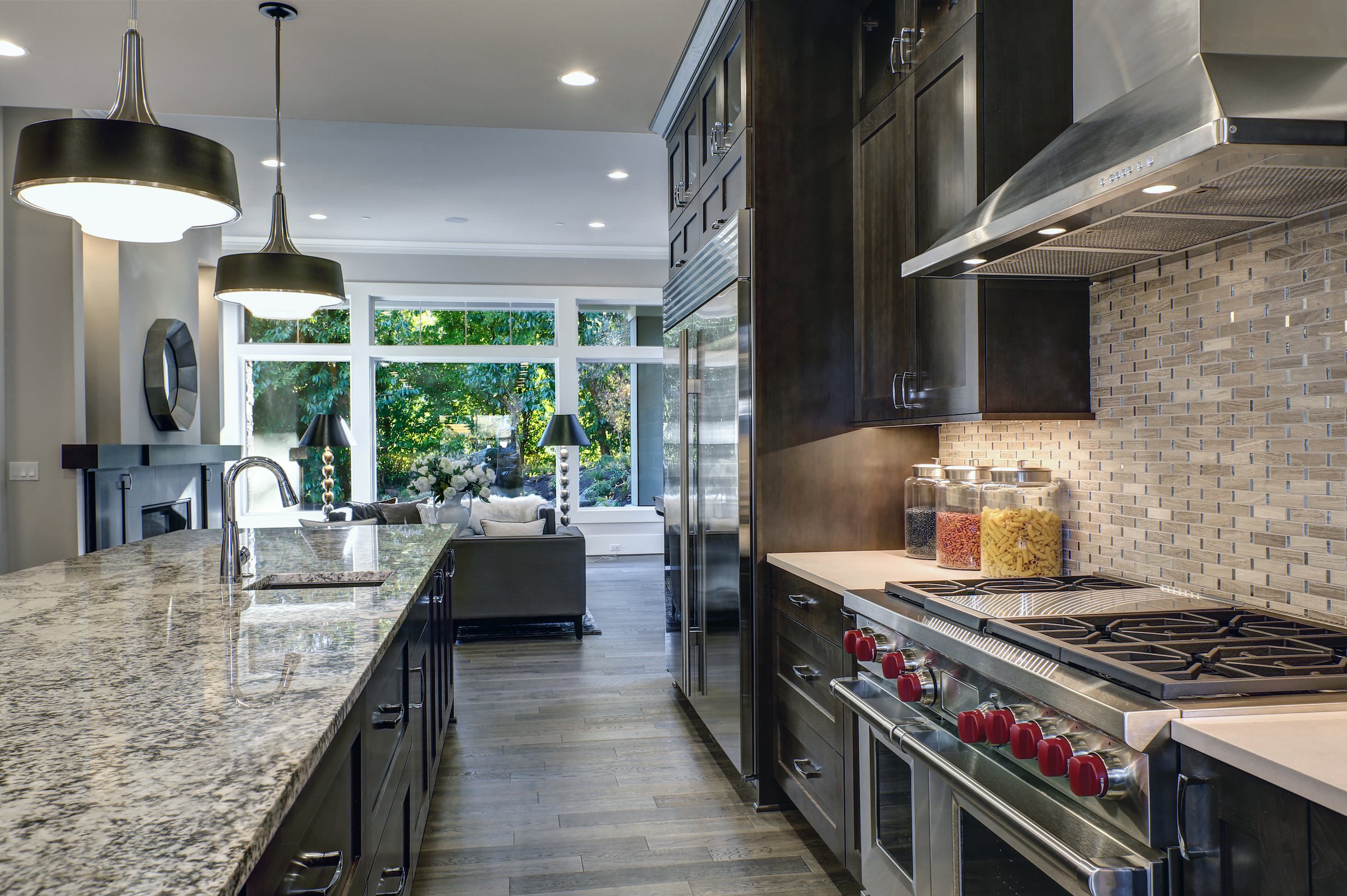 If the thought of installing new electrical wiring in your home is beyond your capabilities—or it's actually not allowed under your city code—then you're going to need to hire a professional electrician to get the job done for you.
It will cost you roughly $130 per light to get recessed lighting professionally installed. However, hiring a professional to do this job for you will give you peace of mind and you'll know that it was done correctly and up to code the first time.
Puls is Here to Help
When you need recessed lighting installed and don't want to attempt it yourself, it's best to call in the pros. If you're located in the Dallas area, we offer handyman services such as light installation that are affordable and convenient for you. Schedule an appointment online in seconds and select the day and time for us to arrive, with same-day booking available.
We offer a 90-day guarantee on all of our handyman installation and repairs, because we want you to feel comfortable with our services and know that we're with you every step of the way.