It's inevitable that you're going to need a phone repair service at some point – there is, after all, regular wear and tear, and even the strongest phone case isn't fool-proof.

In fact, studies show that we check our phones at least 55 times a day, and spend a whopping 24 hours a week online.
Of course, with that news comes something of an upside – thanks to the proliferation of apps that can do anything from order us a driver to measure how many calories we eat per day, life is more convenient and we get more accomplished than ever.
That is, unless we're waiting in line to get our phones fixed.
My Phone is Broken – Now What Are My Options?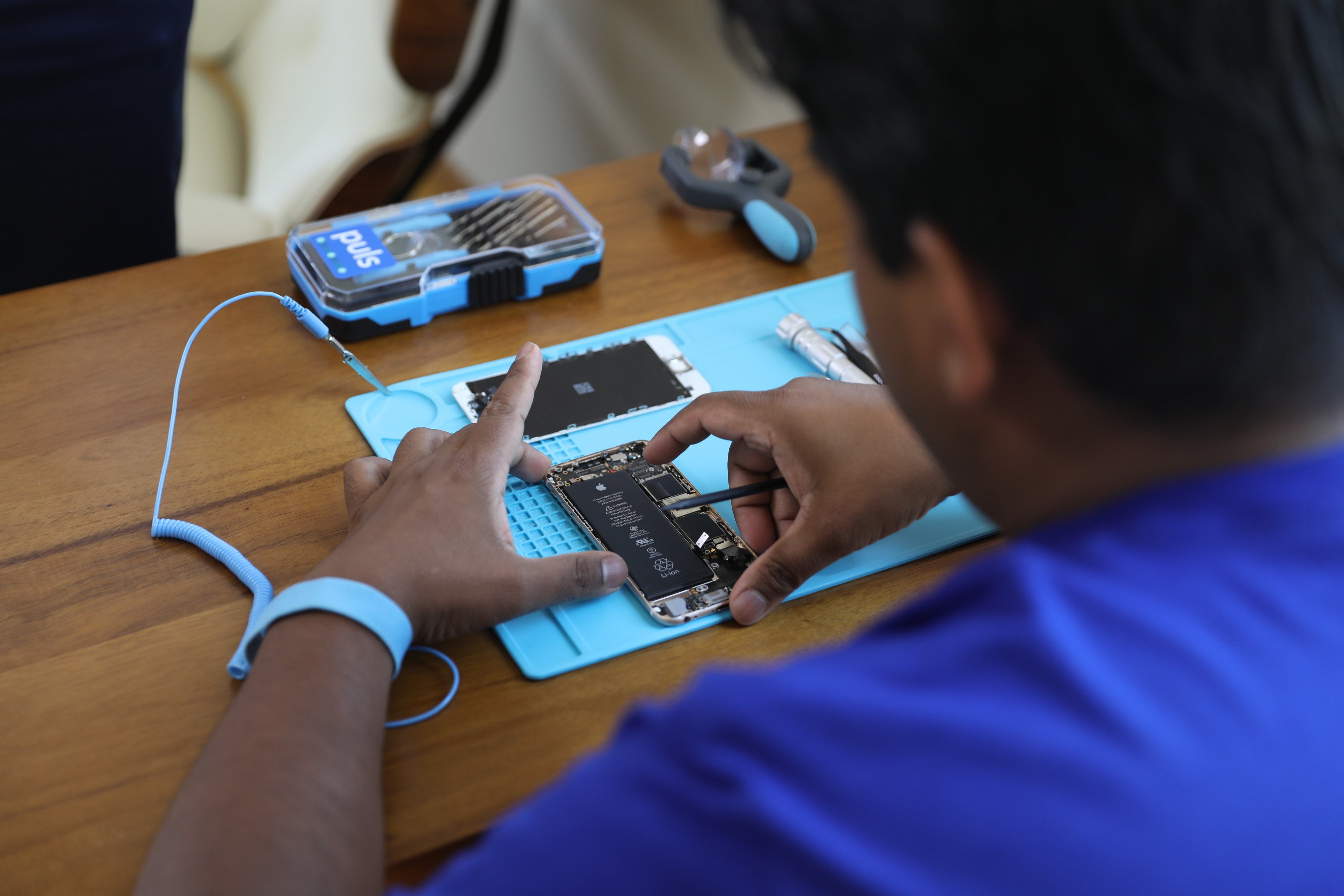 The need for a good smart phone repair service is evident: just see how many people are searching for "phone repair near me." According to Google, it's one of the most common search terms in the US (interestingly, the numbers really peak at holiday time).

Curiously, though, despite the fact that people's devices are launching them into the future, a surprising number of people still making an appointment at a brick-and-mortar store, taking time from their busy day to drive out, and standing in line to wait for service – and they still end up paying large fees or deductibles, to boot.
This begs the question: Why set an appointment to haul yourself out to a brick and mortar store, when you can simply schedule phone repair that comes to you?
Conventional Smart Phone Repair: The Ups and Downs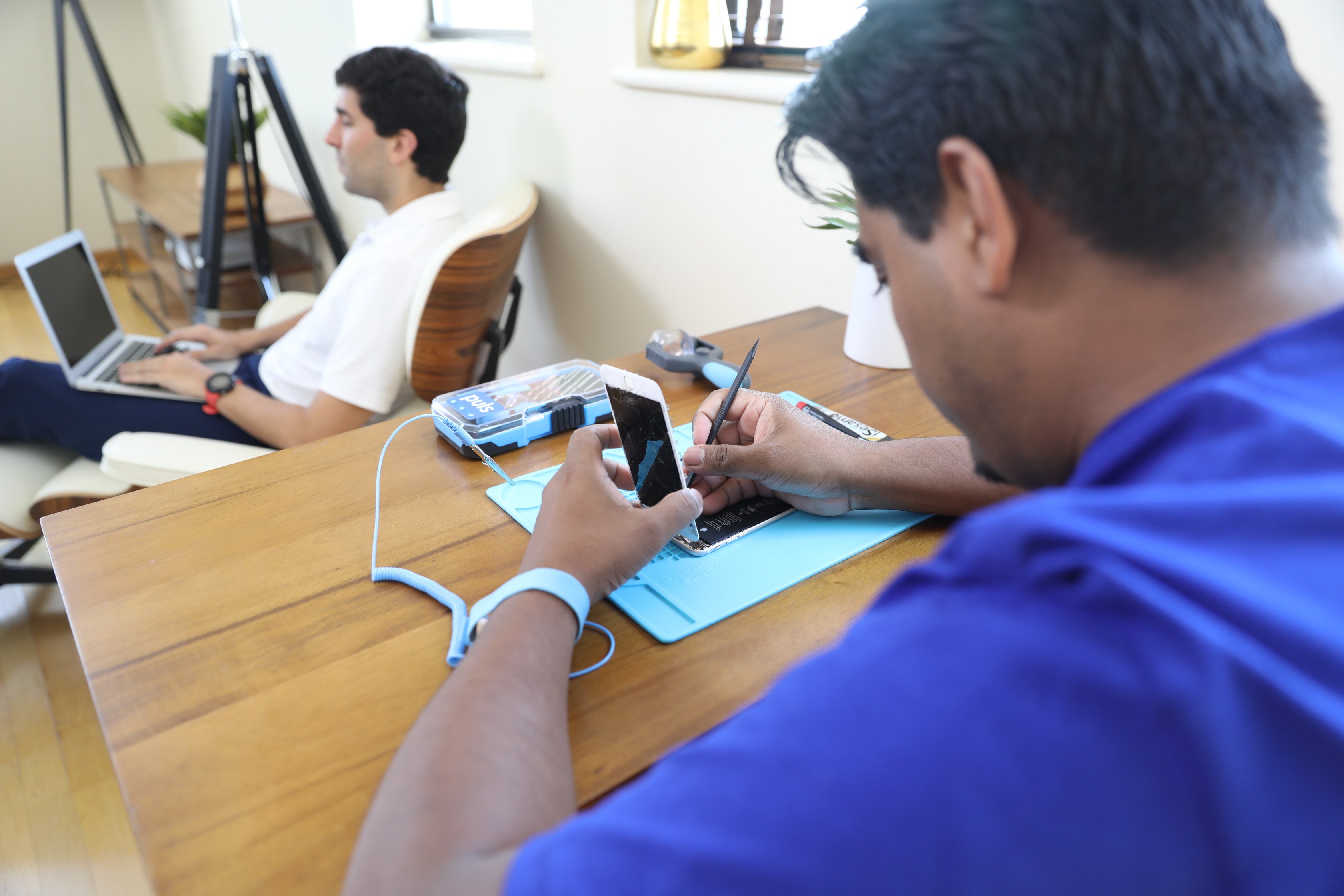 When you go to a brick-and-mortar store for phone repair, there are no promises as to how long it may take to repair something simple such as a cracked screen, though sometimes it can take at least an hour and often more.
For more complicated repairs, the brick-and-mortar store might need to send your phone to a repair center. That sounds pretty frustrating, right?
You Can Have Instant Service – If You Know Where to Look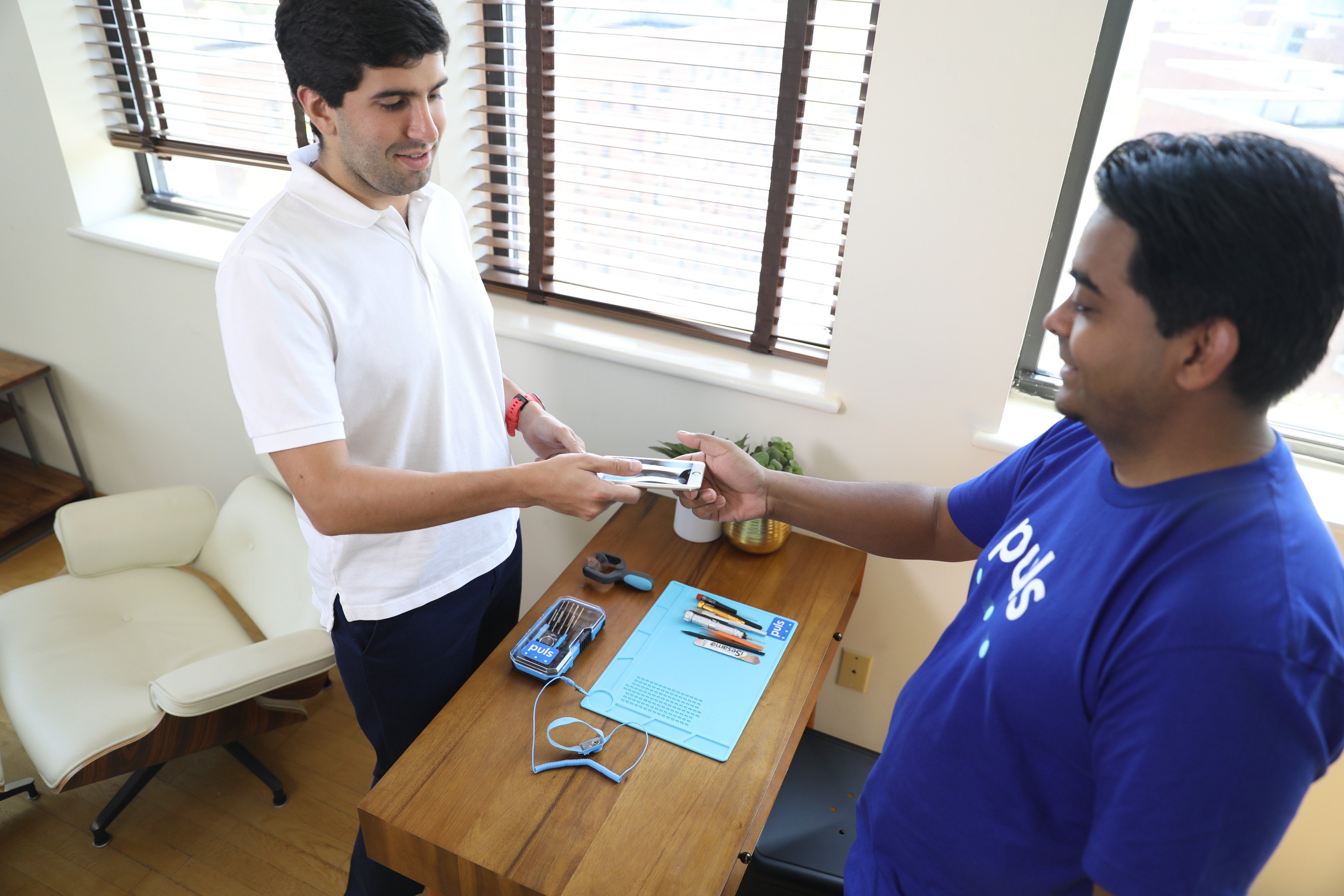 Of course, there another option. Instead of going to a store, did you know you can simply book an appointment for phone repair that comes to you?
That's exactly what Puls does. You can go online to book a time slot that suits your needs, and a certified Puls technician will come to you, wherever you are – whether that's at home, the office, or even at the gym. What's more, a technician can usually come to you as soon as the same day.
With our up-front pricing plan, you know exactly what you get – and that includes our free lifetime guarantee on parts and service (and a one-year guarantee on batteries).
Of course, unlike conventional phone repair options, our on-site repairs aren't limited to screen repair. We handle the gamut of smart phone issues such as battery replacement, button repair, camera repair, WiFi repair, headphone jack repair, and water damage (okay, water damage is a big one, so we can't make any promises – but if anyone can fix it, we can).
For quick, professional service with a quality guarantee, book an appointment with us today to banish all your phone troubles for good and be back at your phone in no time.