Call it Murphy's Law or just bad luck, it always seems as if your appliances are working perfectly until you need them most, like when you're hosting company for a holiday or dinner party and your oven suddenly won't turn on.
If this has ever happened to you, panic probably set in pretty quickly as you frantically searched online for "oven repair near me." While you may not be planning a big event right now, if your oven has blown a fuse or your heating element and needs an oven repair service right away, how can you choose the best company?
Before you throw a dart to randomly select the best oven repair companies, you should recognize the most important factors to look for to help you feel confident you've made the right choice.
We've put together all the essential elements a capable oven repair company should possess, so you'll know without a doubt that you've chosen the best one for your job.
Fast, Convenient Appointment Scheduling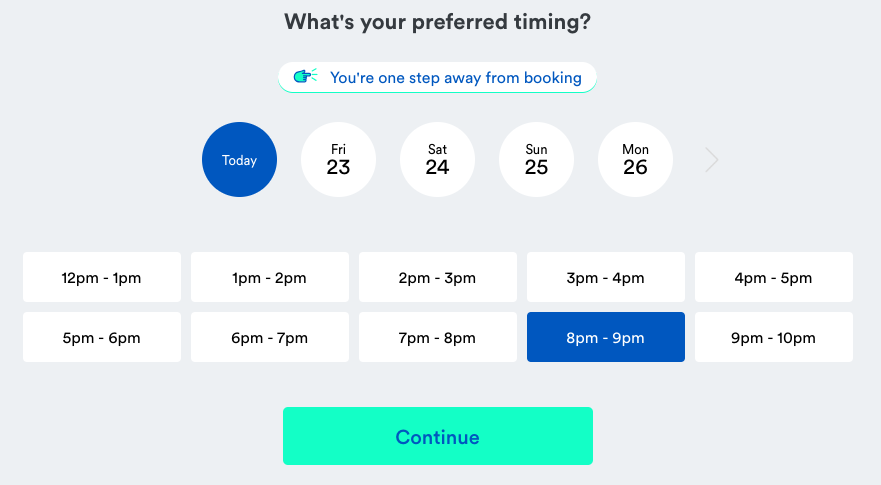 Without a working oven, you're probably getting tired of eating cold sandwiches or ordering take-out. To get your oven back in working order fast, you'll need to hire a company that responds quickly to your request for service.
Be sure to choose a local company with technicians that can be at your home as soon as possible, ideally with same-day or emergency appointments, with no added charges.
Convenience is another big factor to look for when choosing the best repair service. Companies with online appointment scheduling show that they're sensitive to your busy schedule and want to make your repair as seamless as possible. Look for an appliance repair company that allows you to schedule an appointment on your timetable - not theirs.
You don't have time to sit around waiting for the technician to arrive "sometime between 8 and 5." The best repair companies will allow you to select a specific appointment time that works for you with one-hour arrival windows, so you won't have to take time off work or wait around all day for the technician to get there.
Companies that offer early morning and late evening appointments will stand out from the crowd. As will services that can be done on weekends and holidays. Not only will you have a chance to get your oven repaired quickly, but you won't have to adjust your weekly schedule a bit.
Fair Prices With No Hidden Fees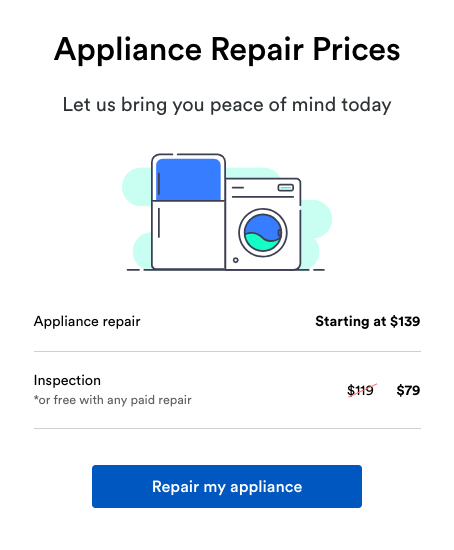 When your oven breaks down, the last thing you need is an outrageous bill to get it fixed. Unfortunately, there are some repair companies that entice you with a low rate and then hit you with extras or hidden fees for weekends or after hours appointments.
Therefore, you should always look for a repair service with transparent pricing. Ask for a price quote upfront, before making any payments. Reputable companies will provide a complete price after performing a diagnostic inspection and only proceed after your approval.
The best oven repair companies offer flat-fee pricing for in-home inspections and typically apply that to the total repair costs. Be cautious if you're required to make full payment before the work is completed.
Guaranteed Parts and Labor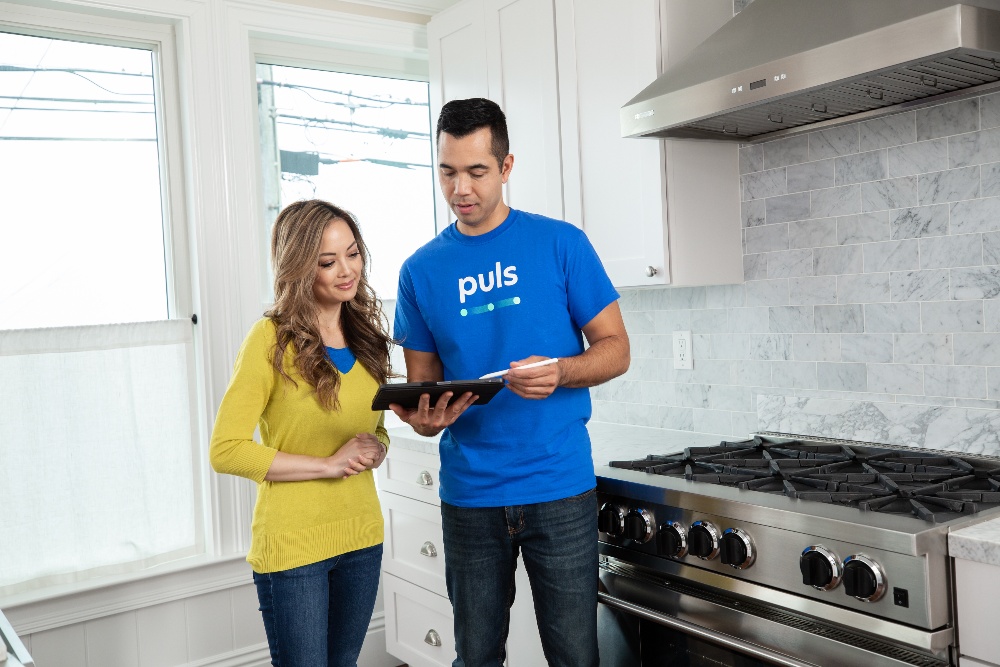 It's an absolute must for an oven repair company to provide a guarantee for their parts and labor. You may feel as if you're saving money by choosing a company with the lowest price.
Unfortunately, if they don't guarantee their work, you could end up replacing the wrong parts, getting inferior quality or non-original parts, or poor workmanship that requires a return visit and more charges.
Choose an oven repair service that communicates throughout the process and stands behind their work. As you compare companies, the best options will always offer a guarantee even before you schedule service.
This way, you'll feel confident that they'll make a return visit free of charge if there are any additional problems down the road - but you'll know that the quality of work is so good, they won't have to.
For Top-Notch Oven Repair, Leave it to Puls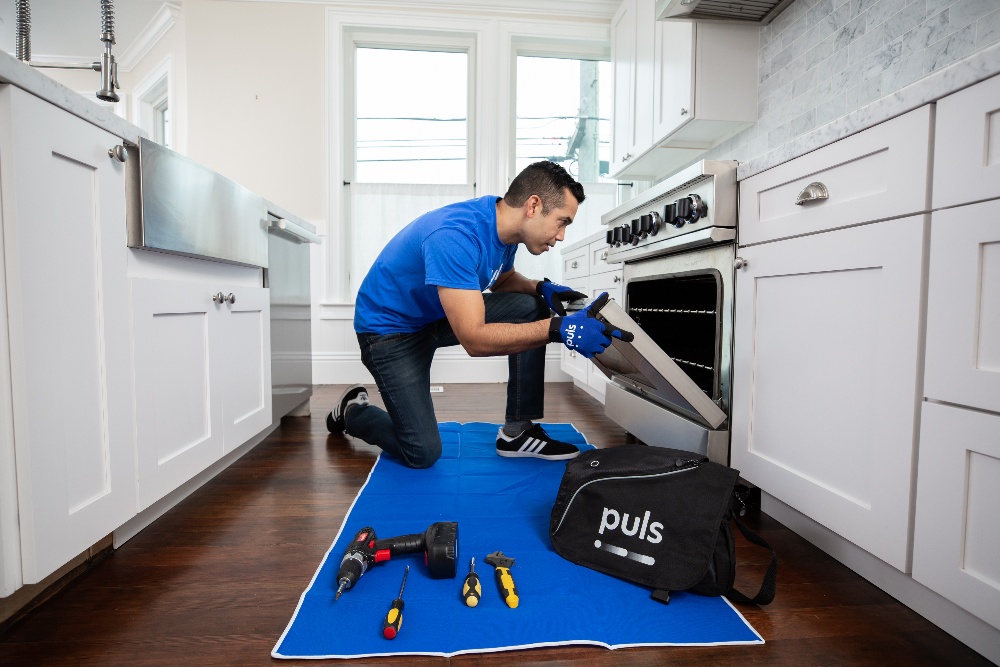 For a full-service company that includes all these vital components, Puls makes the choice easy.
We've got a team of highly skilled, experienced technicians in your neighborhood that can troubleshoot, diagnose, and repair your oven problem as soon as same-day. You can trust that we'll provide competitive pricing and no hidden fees, ever.
Our low $79 inspection fee is waived entirely if you allow us to do the repair. Furthermore, our 90-day guarantee on all our services will provide peace of mind that your oven repair will be done right from the get go, yet we'll be back free of charge if anything should go wrong down the line.
No matter if you're dealing with an oven that won't turn on, one that doesn't heat properly, or one that's smoking, you can count on Puls to fix it fast so you can get back to your normal routine in no time. Book an appointment today and we'll send a Puls technician to your doorstep in as soon as a few hours.
For even more savings, enter the code SAVE20 to take $20 off your oven repair when you book online. Puls, the best oven repair company in your area, is ready to assist with all your oven and appliance repair needs. Click here to get started with an oven repair service, or schedule your service via the button below.