No matter if you have a brand-new model or one of LG's durable older appliances, occasionally they break down. Don't worry—we're here to help.
To help you calm the chaos and find the best appliance repair options in your area, we've assembled some of the common issues you may encounter. We also compiled some tips on how to sort through the enormous "LG repair near me" search results so that you can get your machine fixed quickly.
Common Refrigerator Problems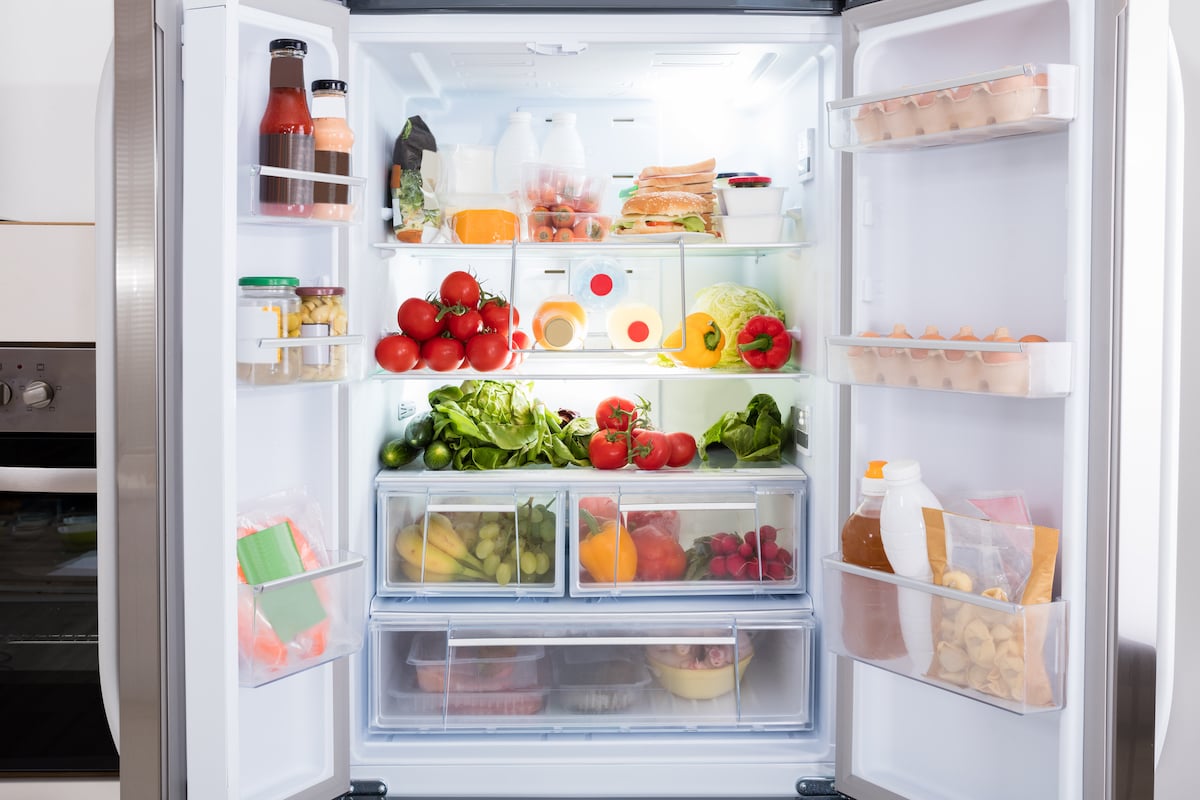 Is your ice cream melting, but your milk is frozen? Have you tried to get a refreshing glass of ice cold water from the dispenser only to have nothing come out? Whether your LG refrigerator is a bottom-freezer, side-by-side, or French-door model, there could be a number of issues (large and small) that affect the performance of your machine, such as:
The fridge isn't cooling
The water dispenser isn't working
The ice maker is not working
Fridge is not defrosting
Refrigerator is noisy or overly loud
Defrost drain is clogged
Water is leaking
The freezer is cold but the refrigerator is warm
Common Issues with Ranges, Stoves, and Ovens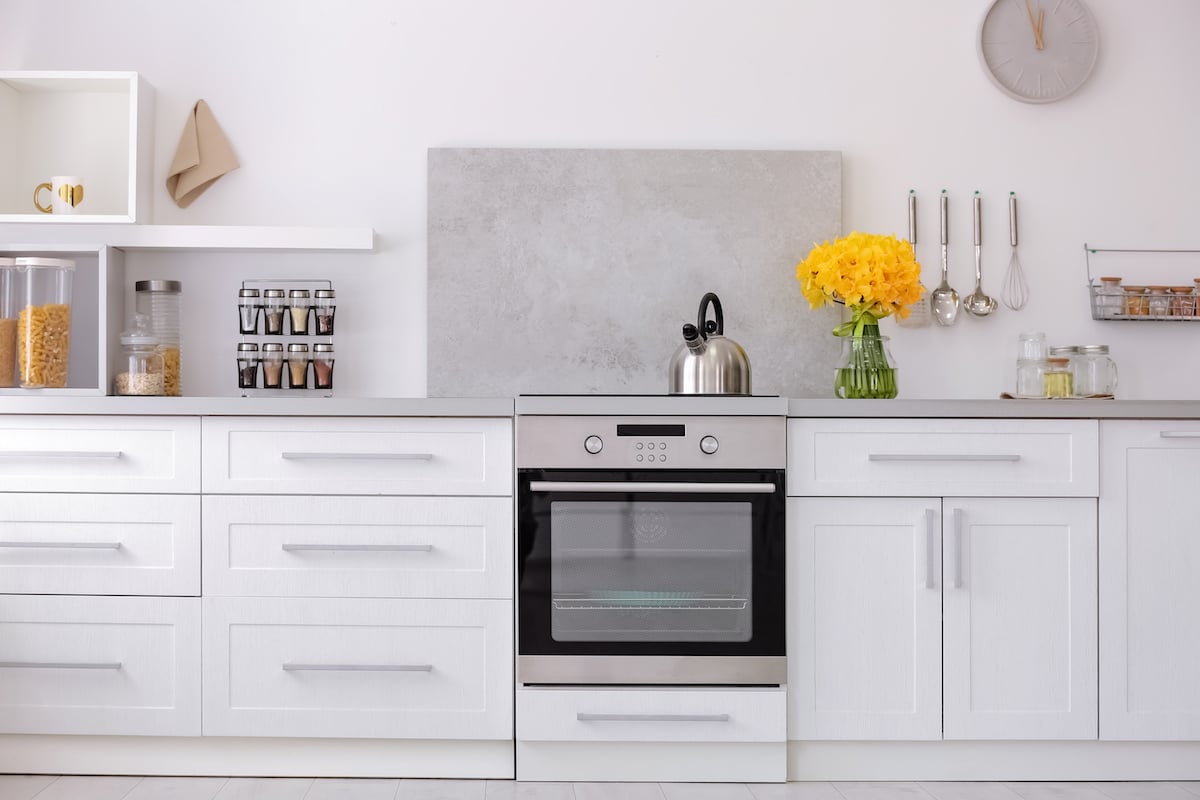 Between electric, gas, and convection models plus the many optional features included with LG ranges, stoves and ovens, even the slightest problem can cause concern. You don't want to second-guess what is needed to get your appliance working—especially if you're in a time crunch and need something fixed in time for a big event.
You might recognize some of these issues—and they should be handled by a professional:
Not heating
Doesn't bake evenly
Broiler not working
Heating element broken
Burner won't light
Won't turn on/off
Watch Out for these Dishwasher Issues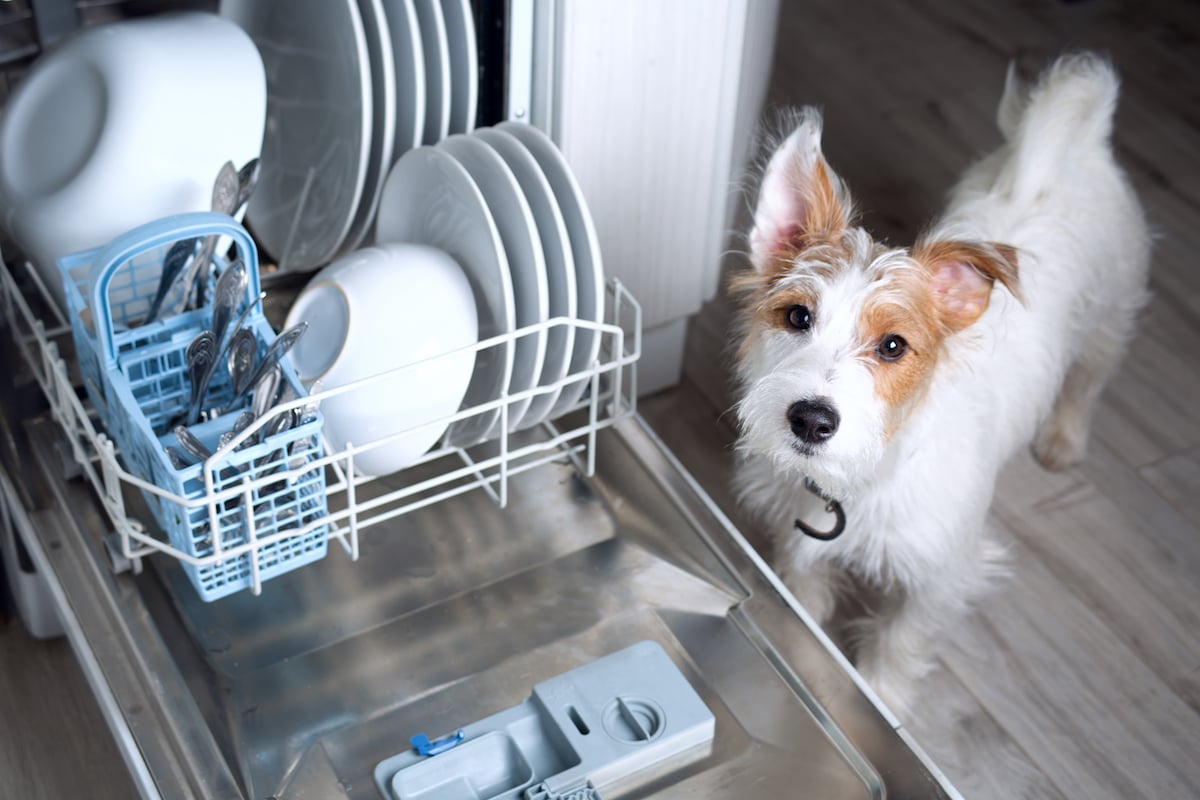 While you may have fond memories of carefully washing your dishes by hand (or not), if your LG dishwasher starts acting up, those dirty plates and pans will pile up fast. Electronic controls are challenging to diagnose without the proper tools and equipment, so if you've got any of these problems, you might want to contact an expert:
Dishwasher isn't cleaning dishes
Dishwasher is not draining
Dishwasher lights are flashing or blinking
Dishwasher is leaking
Dishwasher won't start
Dishwasher won't latch
Common Washing Machine Problems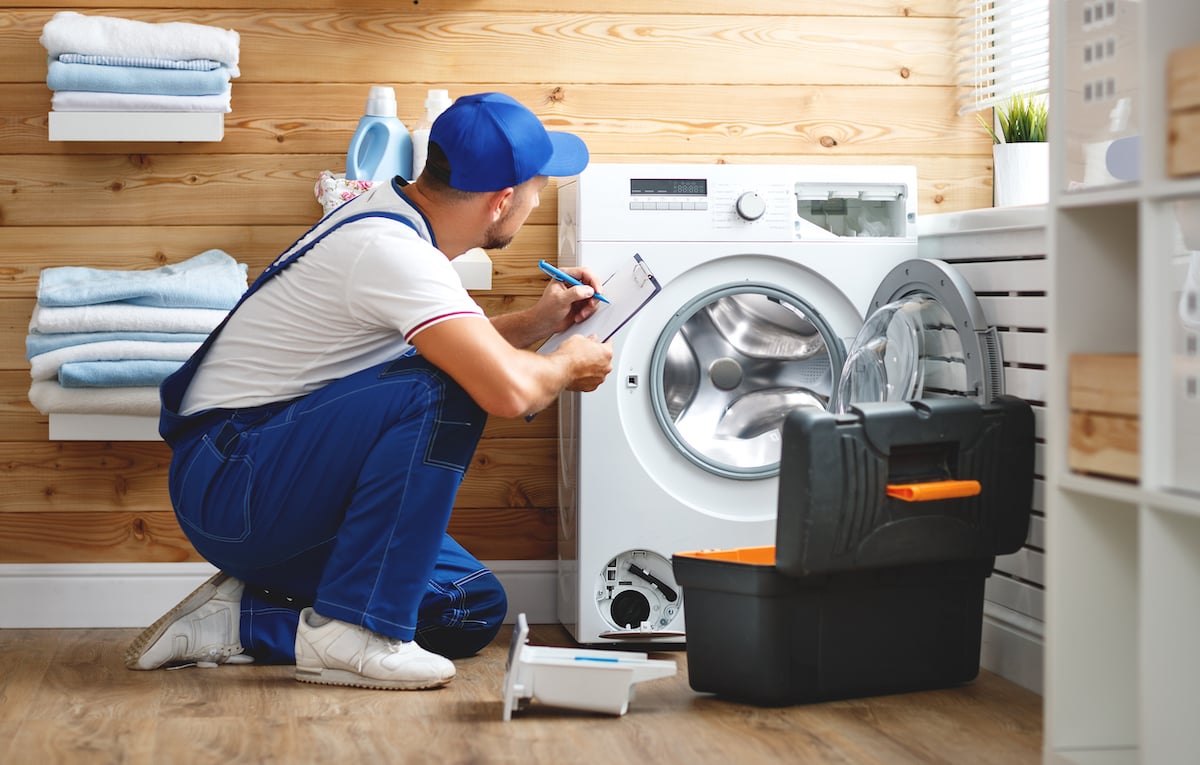 A broken washer will cause a lot of frustration. Who has time to run to the laundromat, drag all your dirty clothes there, and then wait for hours for the wash and dry cycles to finish? While there are some problems you may want to tackle yourself, newer, high-tech front load or high-efficiency LG models may be beyond your capabilities. If you recognize any of these problems, then it's time to call in the experts.
Washing machine won't spin
Washing machine is making loud noises
Washing machine won't drain
Washing machine is leaking water
Washing machine won't start
Washing machine door won't lock
Is Your Dryer Acting Up?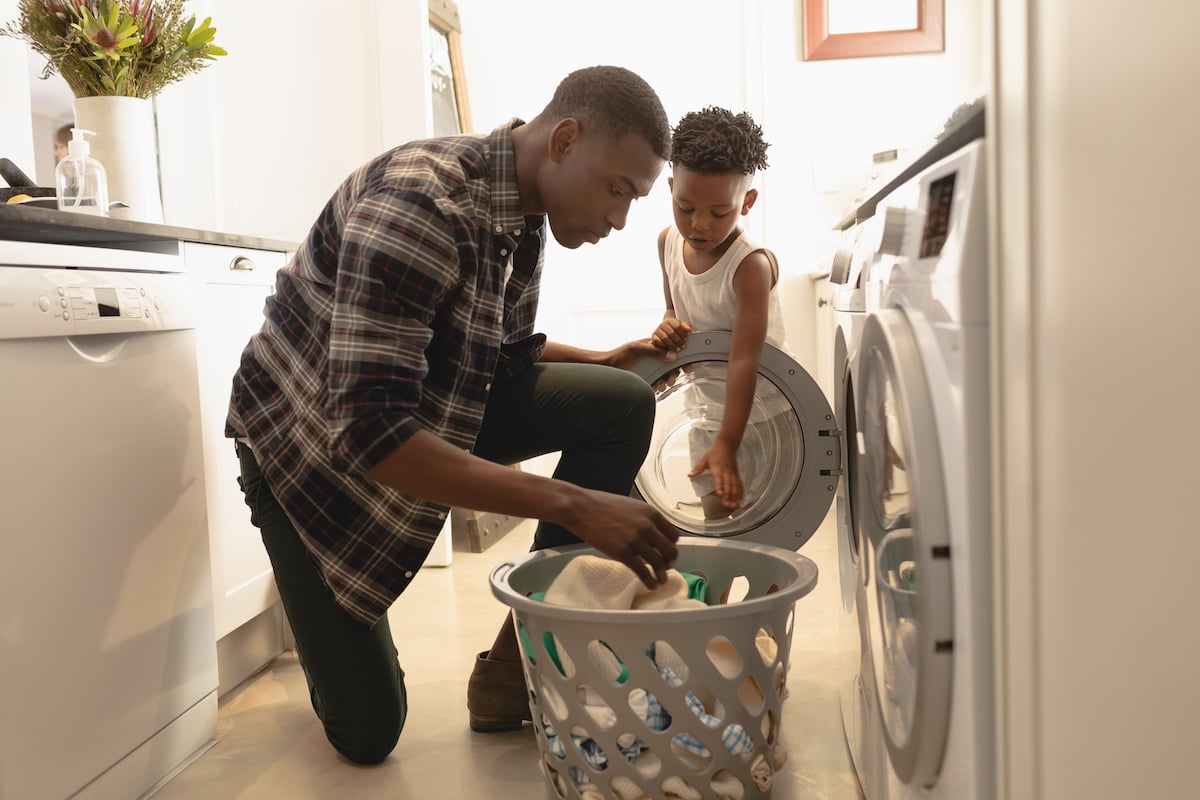 You probably don't pay much attention to your LG clothes dryer when it's working properly, but you will definitely notice if you have no way to dry those soaking wet clothes. These common issues may be an easy fix, but be careful if you work on a newer model as the warranty may require an authorized repair service:
Dryer won't start
Drum is not turning
Dryer overheats
Dryer is not heating
Dryer is noisy
Dryer trips circuit breaker
LG Appliance Repair Options
For the DIYers, doing your LG appliance repair yourself may save time and money. Unfortunately, even if you know exactly what is wrong with your machine, you may still have to wait days to get the correct part only to learn the problem isn't fixed.
You might try a traditional mom and pop shop or a big national company, but you may have to take time off work and wait for hours for the repair technician to arrive. Even if you find a convenient time, you may be subject to hidden fees for evening or weekend hours. For the national repair services, how sure are you about the people you let into your home? Are they vetted for your safety and do they have the skills and knowledge needed to fix the problem the first time?
There's another option.
Puls—Your Trusted Resource for LG Appliance Repairs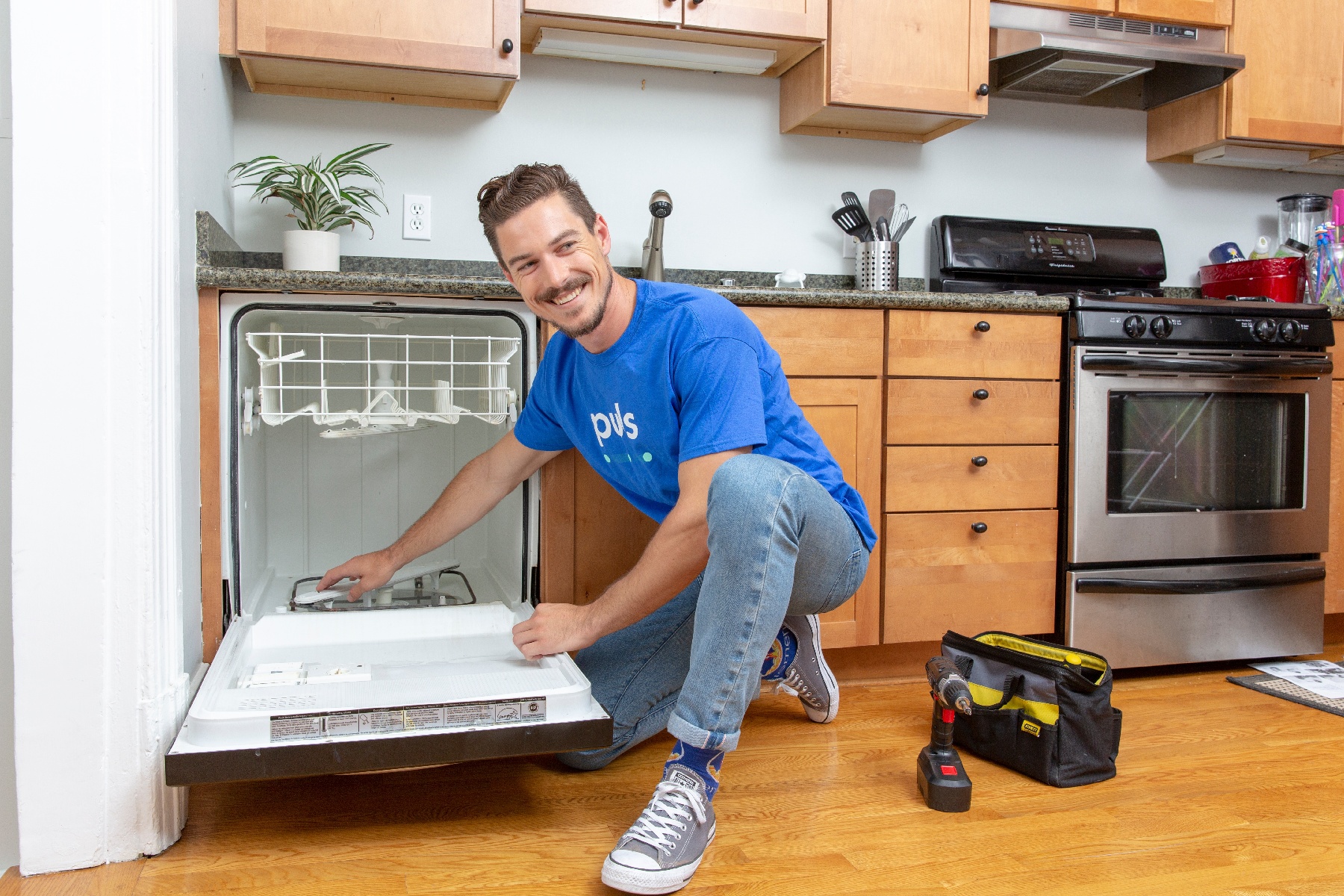 If your LG home appliance has stopped working properly, it's time to call in the experts. Puls technicians are skilled at repairing all LG appliances. We can diagnose and repair your machine, sometimes as soon as same-day. You can trust that it will get fixed right.
All our technicians are fully vetted for your protection and experienced in troubleshooting, diagnosis, and repair. We hire local people so they'll be close by and available when you need them.
Puls professionals can be at your door between 8 a.m. and 10 p.m., 7 days a week and you'll never pay extra for weekends or holidays. Convenient online booking is available for your LG appliance repair.
Calling a Puls expert won't break the bank either. For just $79, one of our LG repair specialists can inspect your appliance and let you know the best plan of action. If you move forward with the repair, we'll even waive the diagnostic fee completely.
All parts and labor are covered by a 90-day peace of mind warranty, so you can be sure your appliance will keep on working or we'll be back to fix it free of charge. Schedule your repair online today.
If you'd like to learn more about our LG repair service in your area, check out our local resource pages for the following cities: Los Angeles, San Diego, San Francisco, Phoenix, Dallas, Houston, Atlanta, Charlotte, Washington D.C., Philadelphia, New York City, Boston.