Choosing the right floor material for each room in your home is a huge decision. A popular choice that has proven to be attractive, durable, and reasonably priced is laminate.
Laminate floors can be even more durable than hardwood, which makes them an especially great option for homeowners who have pets and kids. Better for wetter climates, they also won't swell and shrink in the same way hardwood floors will. Plus, installing laminate flooring is significantly more cost effective than installing hardwood.
How much more cost effective, exactly? We've put together a guide to help you determine what a fair price is for your laminate flooring installation project.
The Pros of Laminate Flooring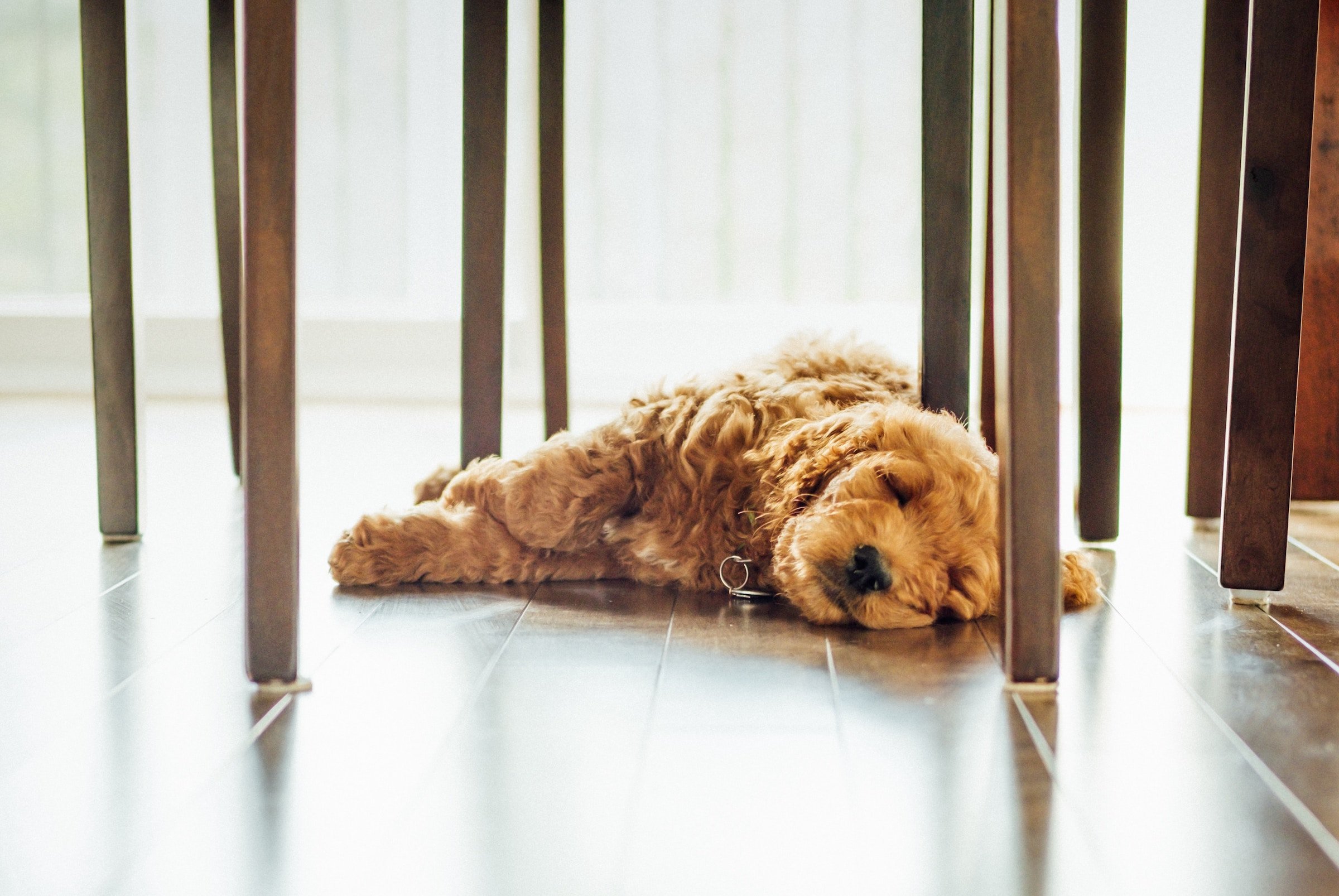 Today's laminates have come a long way from the early "plasticy" product offerings. They look, feel, and sound like solid hardwood or stone. Made in layers, most laminate flooring is durable, water resistant, scratch resistant, and sound proof. Plus, laminate flooring comes in trendy, beautiful shades that elevate the look of every room.
While often less costly than a similar-looking hardwood floor, laminate mimics the real thing with a combination of pressed wood and a photographic image that simulates wood (or stone). A clear top layer protects the image from fading and scratching, while a foam backing layer adds soundproofing and a softer feel underfoot. In some cases, it's almost impossible to tell the difference between a floor that's laminate and a floor that's hardwood.
If you're an experienced Do-It-Yourselfer, new designs make installation a snap so the laminate flooring installation cost can be reduced significantly. A floating floor system and tongue and groove locking process mean individual pieces can be replaced if damaged and the planks can be snapped together quickly and easily. Installation becomes a little trickier where the floor needs to be finished or trimmed out, so a professional contractor may be the best option.
Laminate Flooring Installation Cost: National Average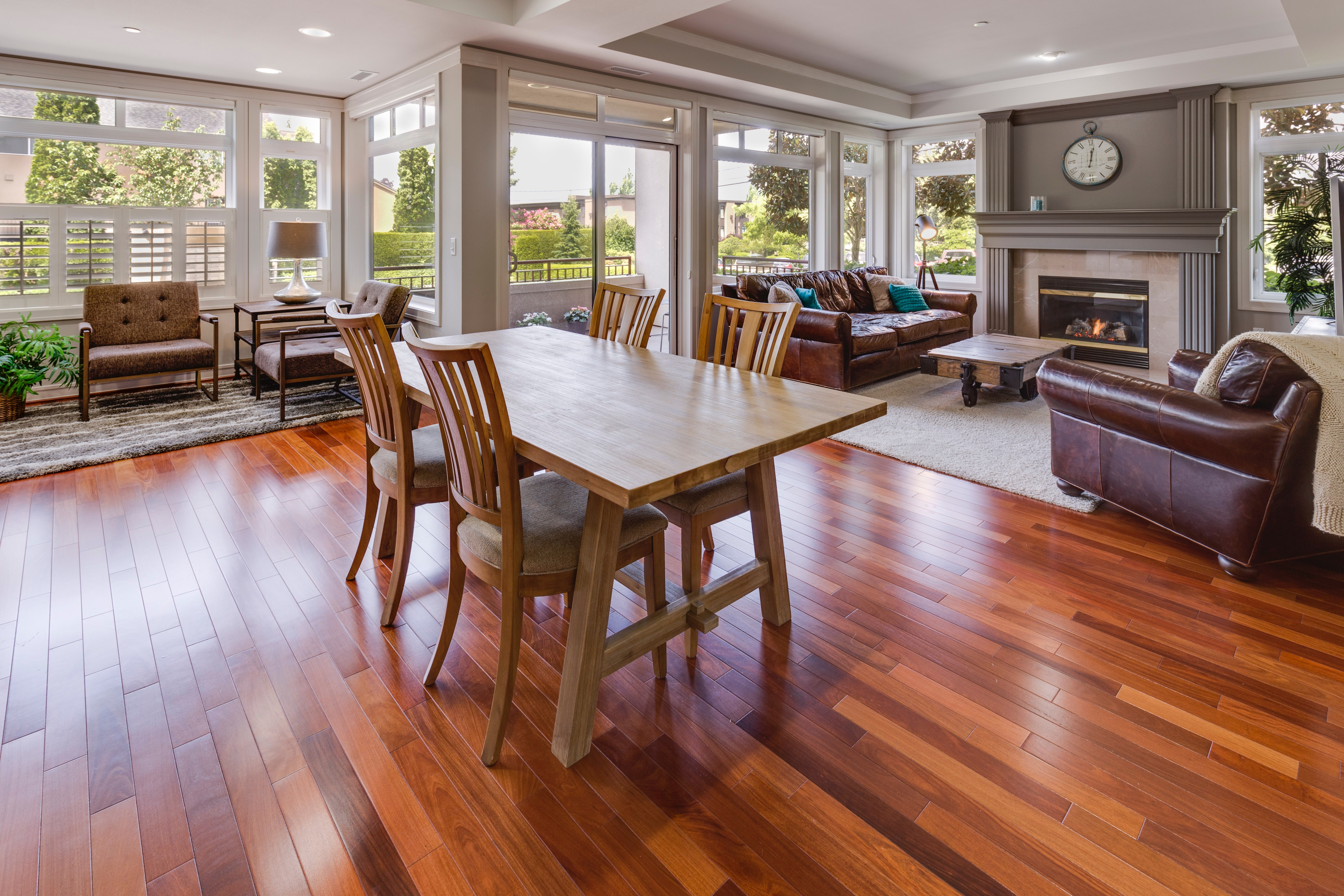 There's a wide range of factors that can affect the overall cost of installing a laminate floor, and many different companies quote different ranges. We've pulled them all to give you the best idea possible of how much you're going to spend.
According to Home Depot, The average cost to install laminate flooring ranges from $3.80 to $4.80 per square foot. This equates to $760 to $960 for a 200 ft square room. That range includes the cost of materials, labor, and underlayment.
Fixer, a company that provides cost estimates for various home improvement projects, quotes the entire cost at a higher price point. Fixer cites the national average to install laminate flooring at $1,600 to $5,000 for a 200 square foot room. That estimate includes Pergo laminate at a 3 abrasion rating, and also accounts for the cost of removing existing flooring.
Floor Critics lists the price at $2 to $4 a square foot.
Let's take a look at what makes these costs vary so much.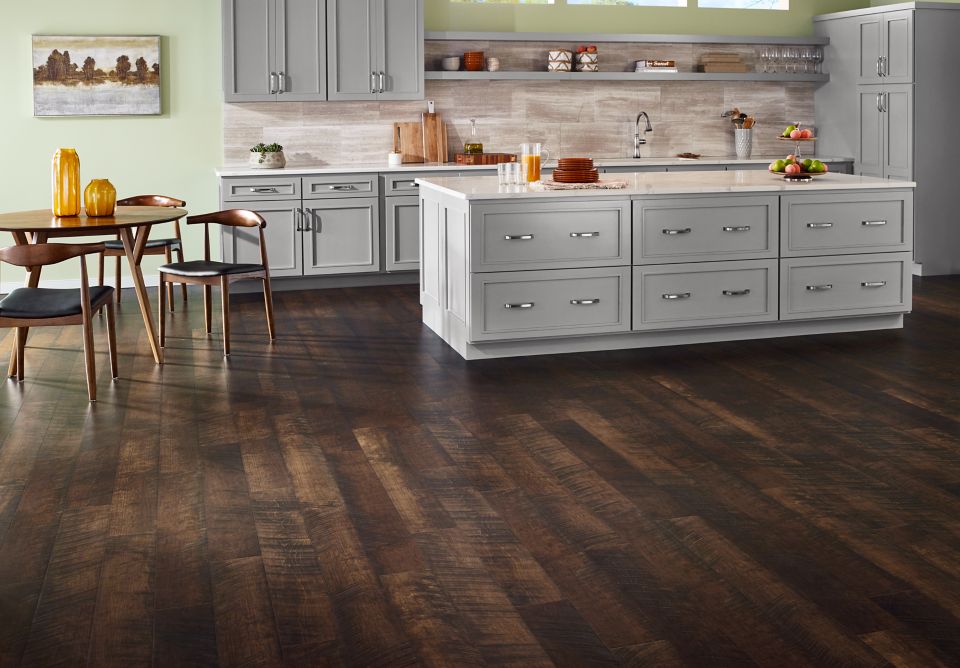 Image via Pergo
Room size and configuration: smaller rooms actually cost more due to more trimming and therefore, the job will take more time. Install the laminate on stairs or a landing, and the cost will increase.
Waterproof vs. water-resistant: new technologies introduced recently mean that laminate flooring can be installed in just about any room, including kitchens and bathrooms. This feature will increase the price anywhere from $1 to $2 per square foot.
Color and finish: dark colors, embossed, and handscraped finishes that look more like real wood are considered premium laminates, so they cost more than the lighter, less popular colors and styles. Expect to pay anywhere between $2 to $3 per square foot more.
Plank width: wide plank styles are popular today but often come packaged with less square footage coverage than the narrow plank versions. Prices vary on style but can add $20 per carton and increase your project costs by hundreds of dollars.
Thickness: laminates are available in 8mm, 10mm and 12mm thickness. While the thinner flooring may be more forgiving for an uneven floor, the thicker flooring will provide a more natural sound with less echo than its counterpart. Thin flooring will also wear down faster and is not suitable for use in areas of the home that get a lot of traffic. Expect to pay an extra $1 to $2 for thicker laminate flooring.
Brand: there are several brands of laminate flooring available, all with varying price ranges. Consider that a lesser-known company like Quick-Step may offer a lower price on basic laminate for $.95/sq.ft. and a premium style for $4.50/sq.ft. A well-known brand like Pergo offers their basic for $2.15/sq.ft. or premium for $5.20/sq.ft.
Underlayment: The underlayment lays under the laminate floor and serves as a moisture barrier. Some laminates have underlayment attached while others require a separate purchase. The underlayment adds extra cushioning and sound-proofing, and you can also purchase an underlayment with a built-in moisture barrier.
In comparison, the national average to install hardwood flooring ranges from $4,000 to $5,000 for a 200 sq ft room, according to Fixer. Home Depot quotes the cost at $1,500 for the same size room.
Trim and Molding Prices for Laminate Flooring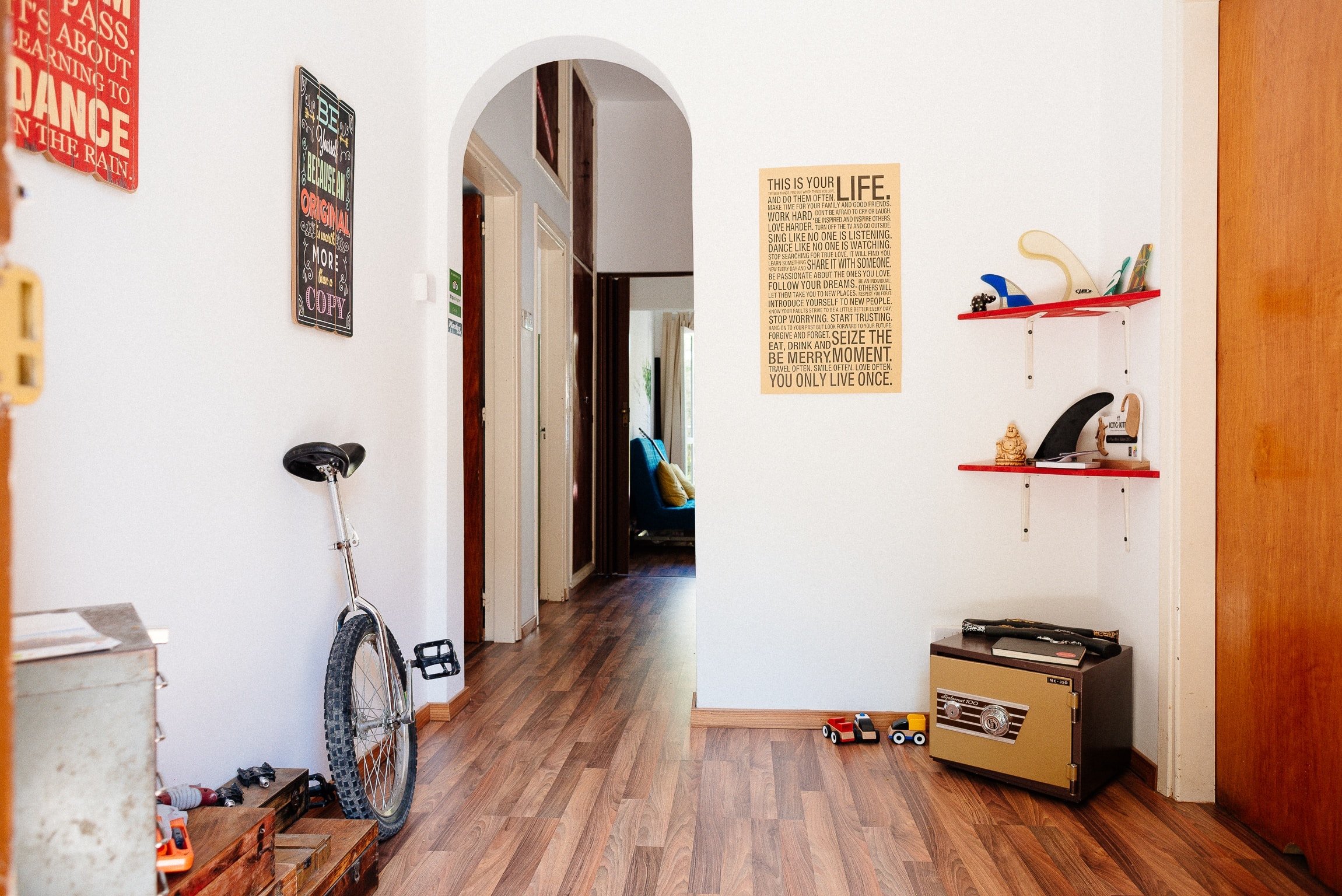 The flooring project is not complete without molding and trim. Again, every project is unique so pricing will vary here too. You may be able to remove your current molding and reuse it, but be prepared to buy replacement pieces when the old ones become damaged.
You'll also need quarter round molding to cover the gap between the floor and the wall. It costs approximately $7 on average for 94 inches.
Threshold molding is used in transition areas where the laminate meets carpeting and costs between $3.25 - $6.99/sq.ft. Stairnose and step nose pieces finish of stairs and landings for a low of $4.49/sq.ft. to a high of $9.99/sq.ft.
Labor Costs for Removing Old Laminate Flooring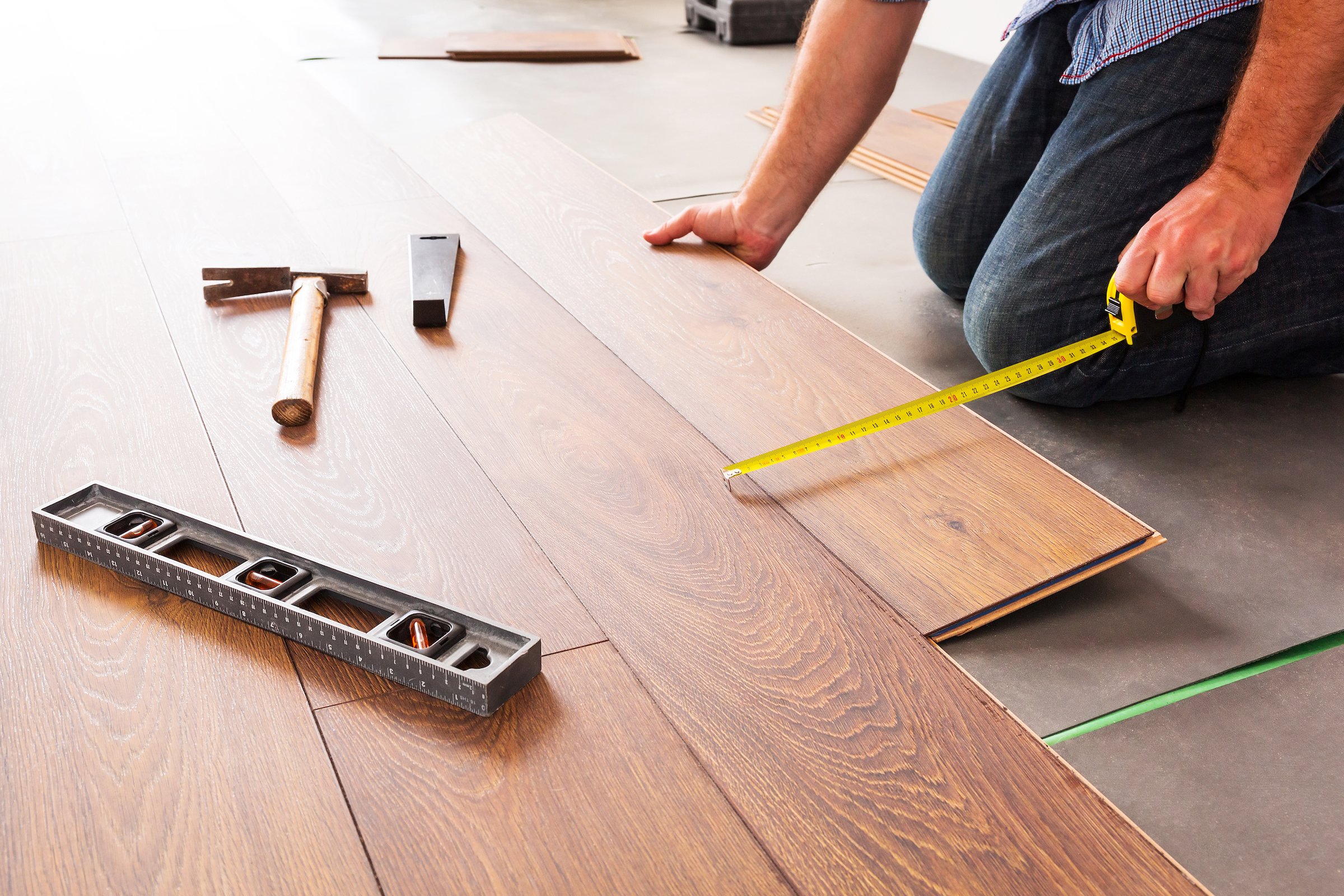 Flooring and baseboard removal: Average cost for removal of existing flooring is around $65 to $70 per hour. The same applies for baseboard removal.
Every laminate flooring installation is subject to variables that will affect the overall cost. Do your homework, shop around, ask questions to find the product and contractor to best suit your needs. If you live in the Dallas area and are looking for a qualified handyman to help, we know just the service for you.
If You Need Help With Home Maintenance...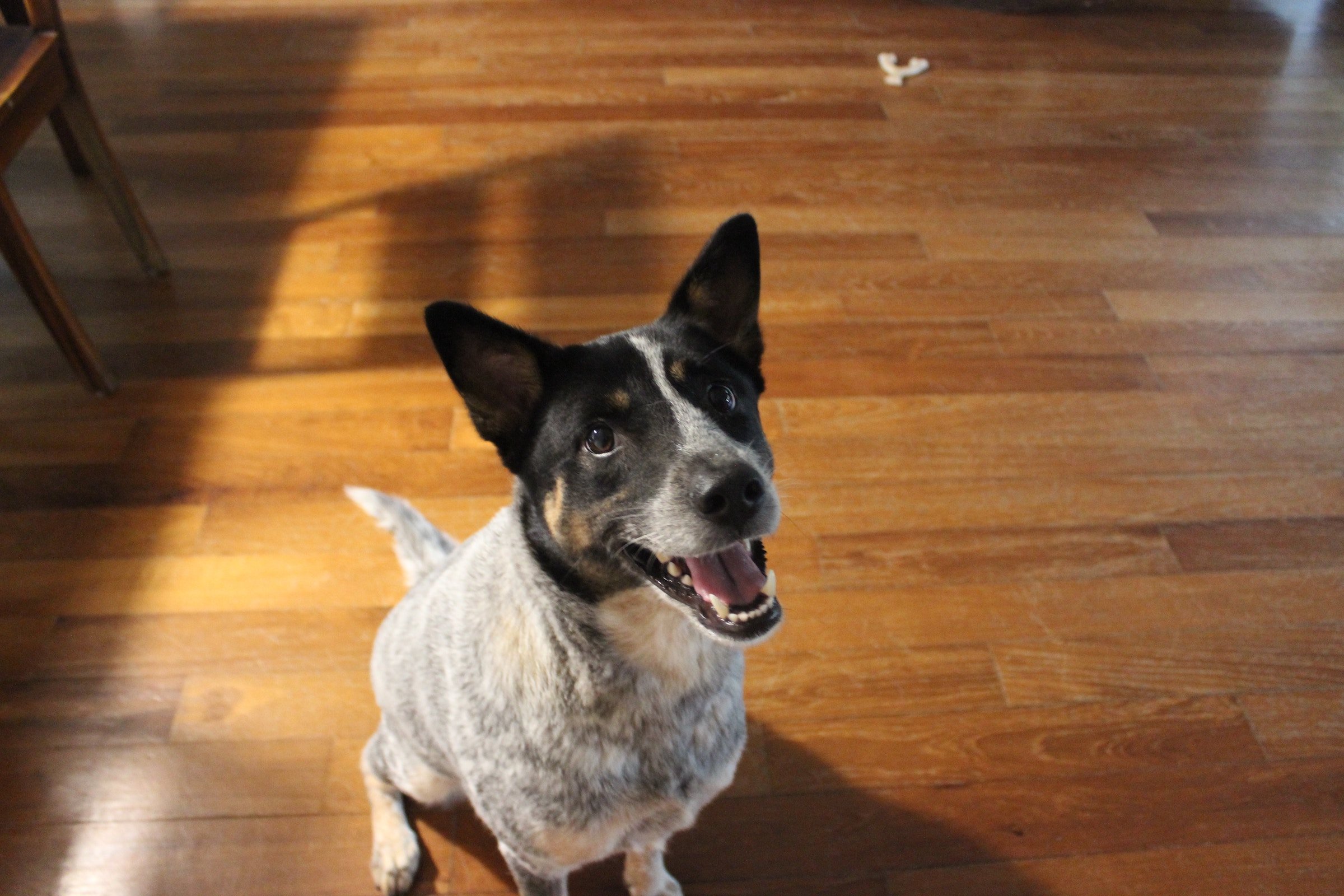 Owning a home means regular maintenance and occasional appliance breakdowns. Puls is ready to help with both. Our skilled technicians can handle all your appliance repairs, smart home setup, television wall mounting, smartphone repairs, garage door installations, and much more. If you're in Dallas, we can help with all of your handyman needs, too!
Puls provides clear pricing at reasonable rates to help you manage your problem quickly and efficiently. Convenient, online appointment scheduling provides options to work around your busy schedule, even same-day if needed. We provide a peace-of-mind guarantee on all our work so you can be confident the job will be done right.
Book an appointment today and a friendly, experienced technician can be at your door in just a few hours. Click here to get 5% off your first service call.