There's no way around it - a clogged toilet can instantly wreak havoc on your floors, linens, and your general state of mind. Whether it's overflowing like crazy or it simply won't budge, a clogged toilet isn't something you can leave unattended, even for a few hours.
Yes, you've got a plunger lying around, but that doesn't necessarily guarantee a solution. So, what can you do when you're faced with this issue?
Read on to learn how to unclog a toilet in no time, so you can flush away those clogged toilet troubles and get back to your routine without delay.
Take the First Plunge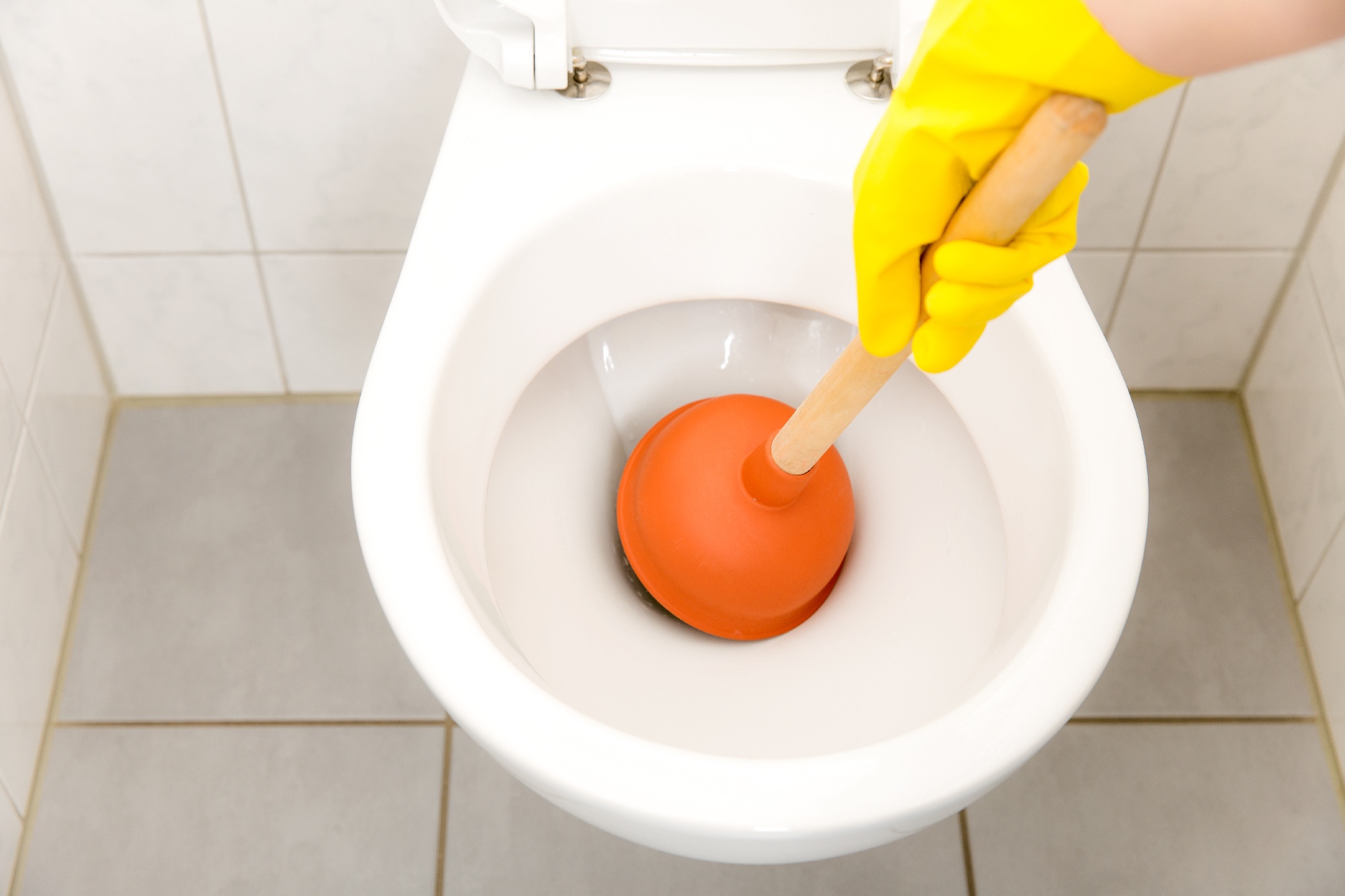 The most obvious tactic to try on your clogged toilet is to bust out that plunger. The vast majority of the time, you should be able to unclog your toilet with a plunger alone - we'd recommend buying one with a flange, which will nestle into your toilet's drain perfectly to deliver optimal results.
Here's how to use your plunger to unclog your toilet quickly and easily:
Using rubber gloves as a precaution, place the plunger's seal over the toilet drain. Be sure that your first pump is more delicate, as your first motion will blow air from the plunger around in the toilet - which could lead to a big mess.
Once that air is out of the plunger, pump up and down, as hard as you can, while always covering the drain completely (so no water spills out or splashes around). Try to plunge up and down for at least a minute straight, or for at least 20 pumps - feel free to change up your pattern, alternating between fast and slow pumps.
If this doesn't do the trick, give it a rest for awhile - try to wait around 10 minutes or so - and give it a try again.
Typically, this will be all it takes to unclog your toilet, but sometimes, there could be something stuck deep inside your toilet's drain. To resolve this, you'll need to use a plumbing snake.
How to Unclog a Toilet with a Plumbing Snake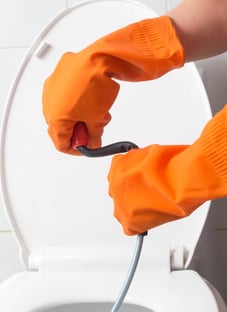 Once you have your plumbing snake (and gloves) at the ready, it's time to get down to it. Ideally, you should use a plastic cover along with your snake, to protect your toilet bowl from scratches.
Follow these steps to correctly unclog your toilet with a snake:
Place the snake through the cover and inside the toilet drain, pushing it as far down as it can go.
Twist the snake's handle around several times in each direction - this should help break down or push out the debris that's causing your toilet to clog.
Pull the snake out, and check to see if your toilet is now unclogged by flushing. If it still doesn't flush properly, the problem could be something more serious.
Puls is Here to Make it Easy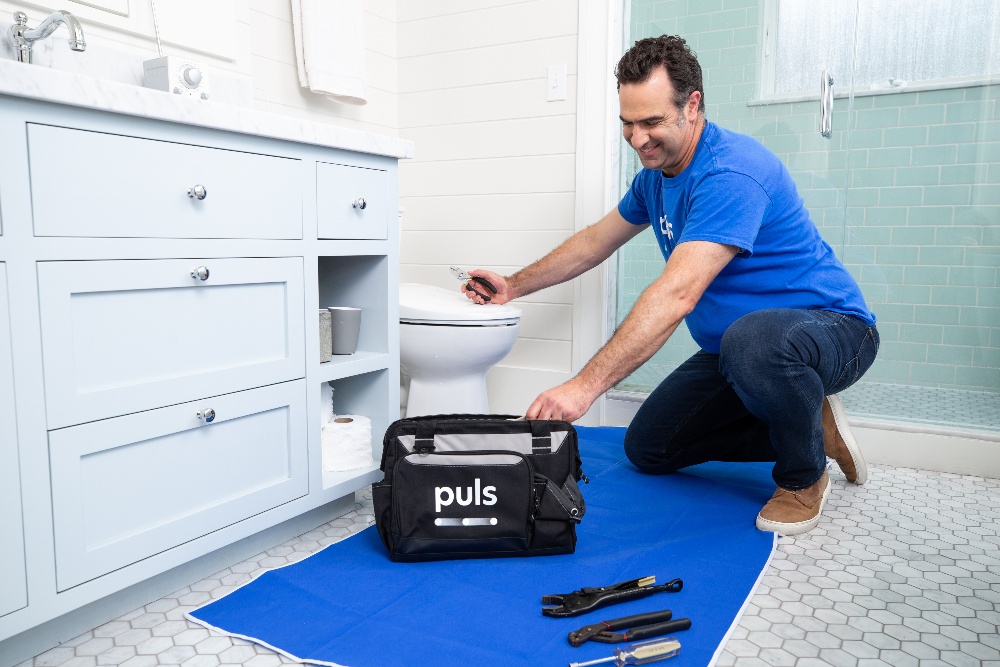 So, you've tried all the above, to no avail? It's probably time to call in a professional.
Whether your toilet is clogged or your faucet is leaking, Puls's expert, licensed plumbing technicians would be happy to come lend a hand. We know how frustrating it can be to take the time to deal with plumbing issues, and that's why we offer convenient one-hour arrival windows and appointments as soon as same-day, including all weekends and evenings.
We never charge emergency or hidden fees, and we'll make sure to leave your home cleaner than when we got there. Plus, like always, we stand by the quality of our work, and provide a 90-day guarantee on all services to give you total peace of mind.
Puls's plumbing services are currently available throughout the greater Phoenix area only, but we'll be expanding to more cities nationwide in the near future. Click here to join our mailing list so you'll be the first to know when we're in your area.
Let Puls flush your toilet troubles away in no time - book an appointment today and your issue could be resolved by as soon as tonight.