Think fast - what type of garage door does your home have, and what's it made of? Not sure? You're certainly not alone.
You might be surprised to learn about the large number of garage door types, styles, and materials being offered to today's homeowners.
So, if you're in the market for a replacement door, you'll need to know what type of garage door you home has, whether it's the best style for your needs, and if there may be a better material selection based on the climate in your area and the amount of maintenance required.
We've put together this easy, step-by-step garage door guide to help you properly assess your family's garage door and figure out what type of door it is. Once you're familiar with what you have, you'll be ready to go shopping for a new one.
The Most Important Features—Material and Open Style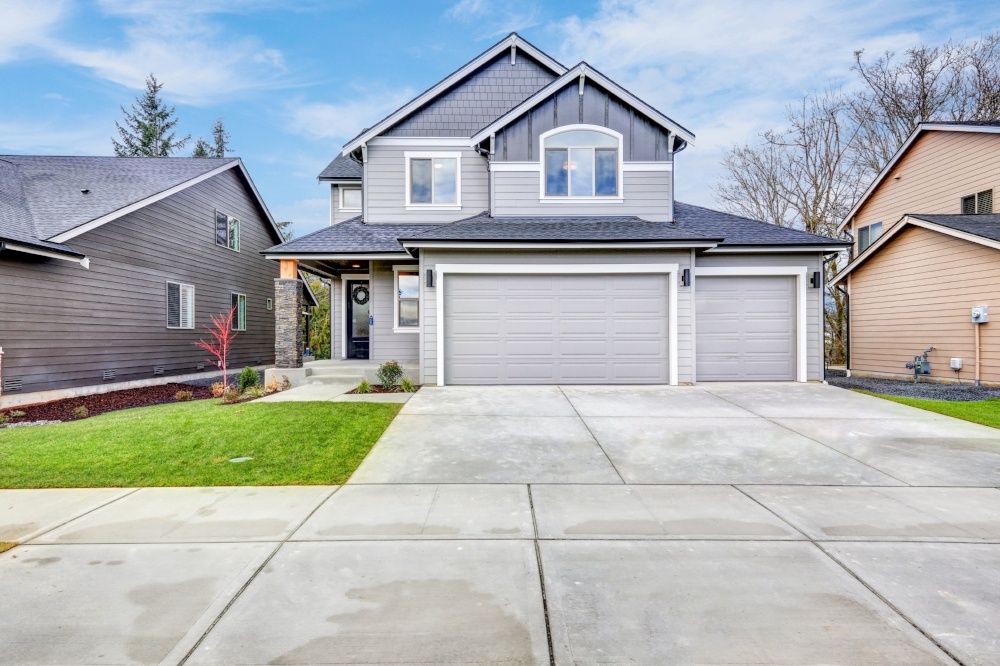 While the look of your door—the color and architectural design—may provide the most curb appeal and attention, what you really need to know is what it's made of and how it opens.
Material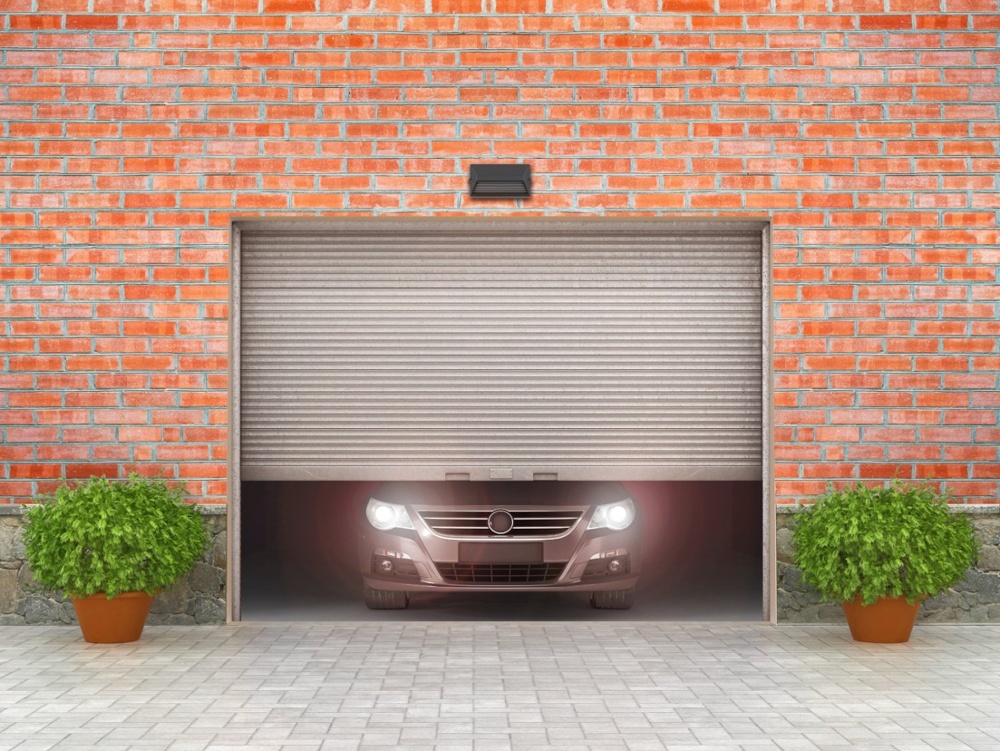 The most common garage door materials are steel, aluminum, fiberglass, composite, and wood. Here are the characteristics of each material:
Steel—strong, secure, and easy to maintain. Steel garage doors are available in single, double, and triple layers with varying levels of thermal insulation. Steel doors come with baked-on finishes that often have embossed wood-grain patterns and are resistant to rust.
Aluminum—lightweight metal that provides corrosion resistance in a contemporary look. Available in a variety of powder-coat finishes and optional window configurations, it's vulnerable to dents and bending.
Fiberglass—designed to match architectural styles, these engineered doors combine a molded wood-grain fiberglass surface over a durable steel structure. This material does not corrode, so it works well in salt-air climates.
Composite—gives the appearance of real wood and is environmentally friendly, energy efficient, and strong. The resin-impregnated layers provide a durable product that lasts years longer than real wood.
Wood—this is the material others try to imitate for its natural beauty and warm, inviting curb appeal. Custom doors can be made from both hardwoods and softwoods but must be regularly repainted or stained as they are vulnerable to weathering.
Open Style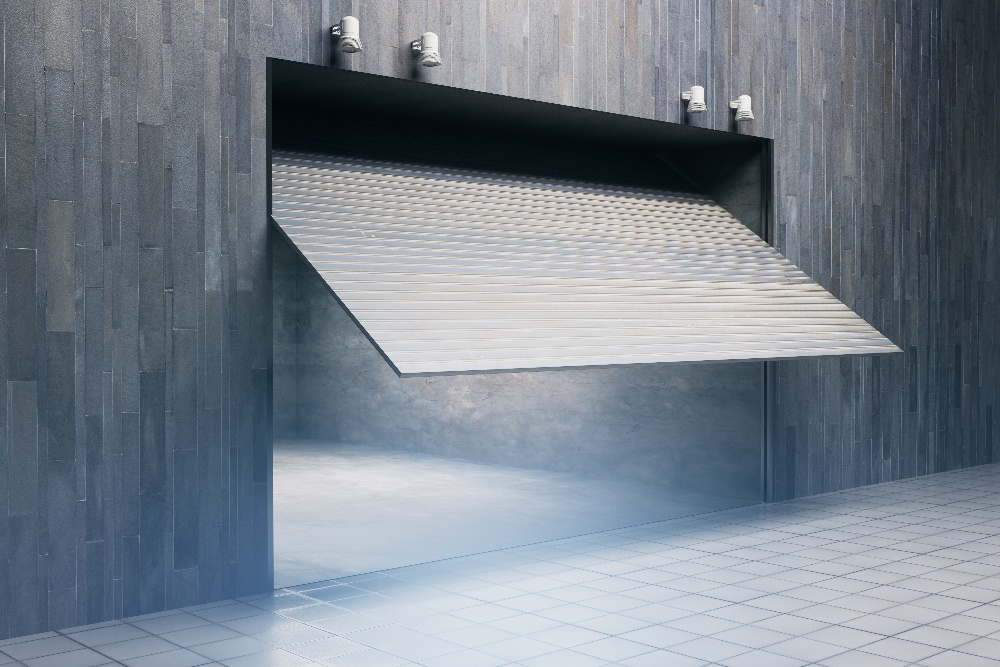 There are many types of garage doors available on the market today. To determine which type you have and whether or not a different style would suit your needs better, take a look at the features of each:
Sectional—comprised of panel sections that are connected with hinges. They operate with high-tension springs and cables along a vertical track, bending over a curved portion near the ceiling. They are very popular in the United States for their durability and cost effectiveness.
Roll-up—this economical style is often used in commercial applications or homes with limited ceiling space. Narrow 2"-3" steel slats interconnect with each other and coil above the door opening. These are made to withstand heavy use, and come in several gauges of steel and powder-coat finishes.
Slide to the Side—also built for garages with little headroom, these open by bending to the side of the garage. They operate along lower trolleys and don't require balancing springs. A built-in retractable motor provides convenient automated operation.
Side-hinged—classic styling that allows garage doors to swing from a hinged frame. They are available in pre-hung steel frames and can be remotely operated with the installation of conversion arms.
Tilt-up Canopy—using a pivoting hinge mechanism, this style operates one solid door and sits like a canopy past the front of the door opening.
Tilt-up Retractable—similar to the canopy style, this design uses a suspension frame to tilt the door up and back inside the garage. It requires more space than other styles and can be more expensive.
Puls Has Got You Covered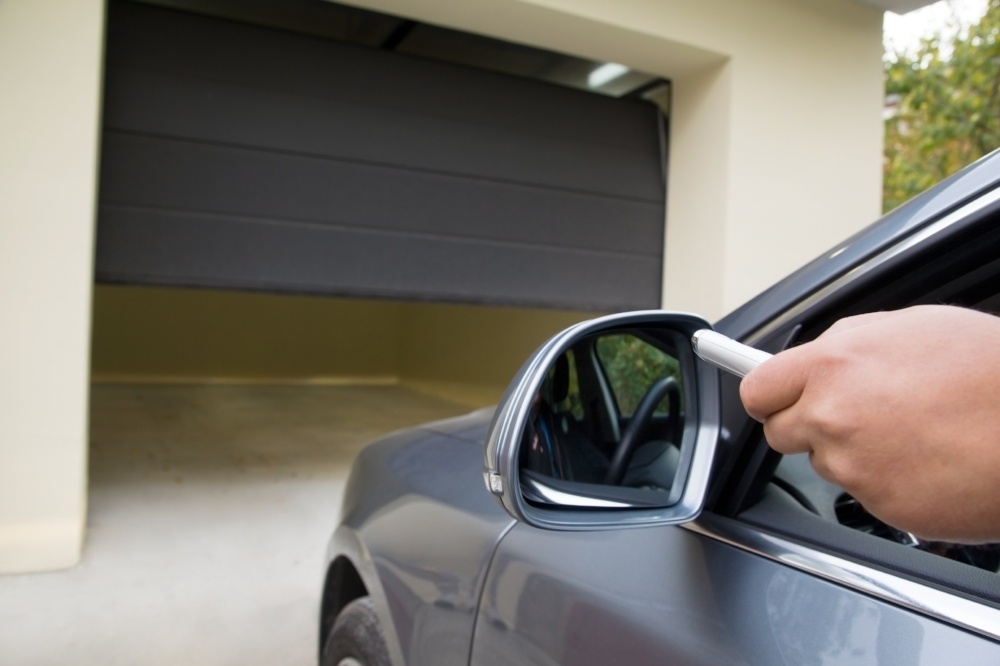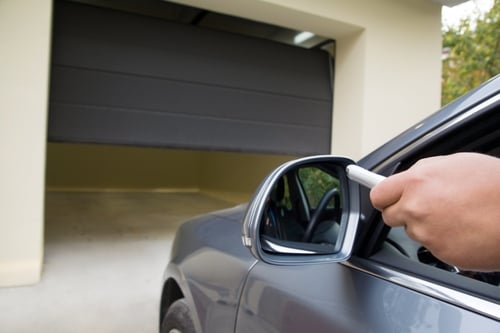 Now that you know what type of garage door your home has, you can make an informed decision about what you need in a replacement model. Puls's team of garage door professionals have the experience, tools, and skills needed to install the custom door of your choice.
Puls is your best option for garage door repairs, too. We offer convenient, same-day appointment scheduling, a 25-step inspection for a low $39 fee, which is waived when you carry out a repair, and a 90-day guarantee for peace of mind long after your service.
Why not let a Puls expert get started today? Give us a call or book online for convenient, affordable, worry-free garage door service. You'll be glad you did.