Today's modern pendant lights come in a variety of shapes, sizes, and designs to fit every decor and function.
Trendy pendant fixtures are often used in clusters as task lighting over kitchen islands and work areas, over a dining room table, or a smaller, single light over a sink or desk area.
If you're in the mood to update your existing light fixtures to more contemporary pendant styles and are a little handy, follow the step-by-step guide we've assembled on how to install pendant lighting.
Before You Install Pendant Light Fixtures, Think About...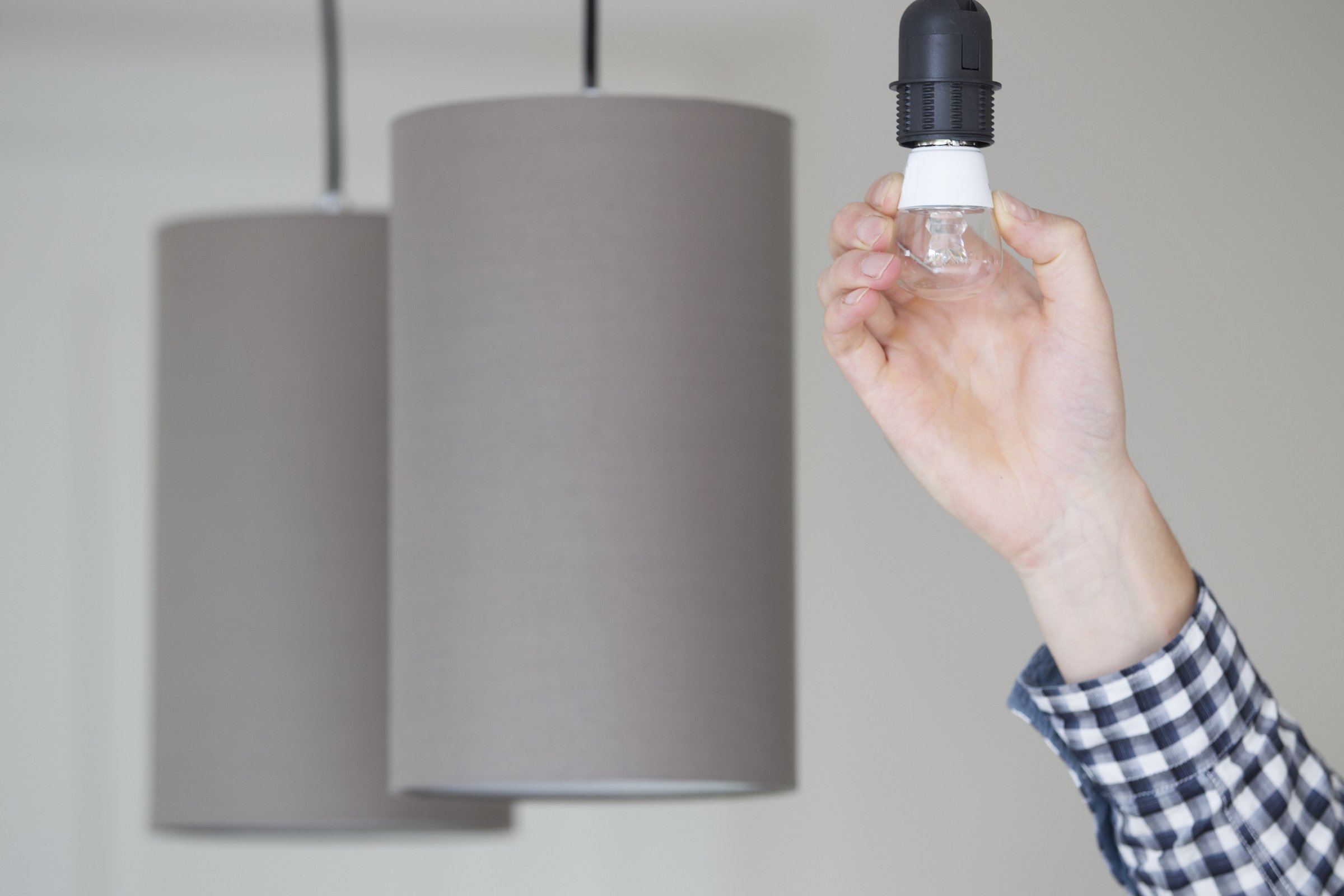 While you may spend hours trying to decide on the perfect pendant light to match your distinctive style, installation is an important factor in how it looks and performs.
For an 8-foot ceiling height, the pendant light should hang from 12-20 inches down. Add 3 inches for each additional foot of ceiling height.

For pendant lights that will hang over tables, countertops, or islands, measure up 30-36 inches.

Before installing your lights, make sure you have a clear sightline across the kitchen.

Dimmer switches can be useful for adjusting the light level when needed.
Complete Important Installation Prep Work First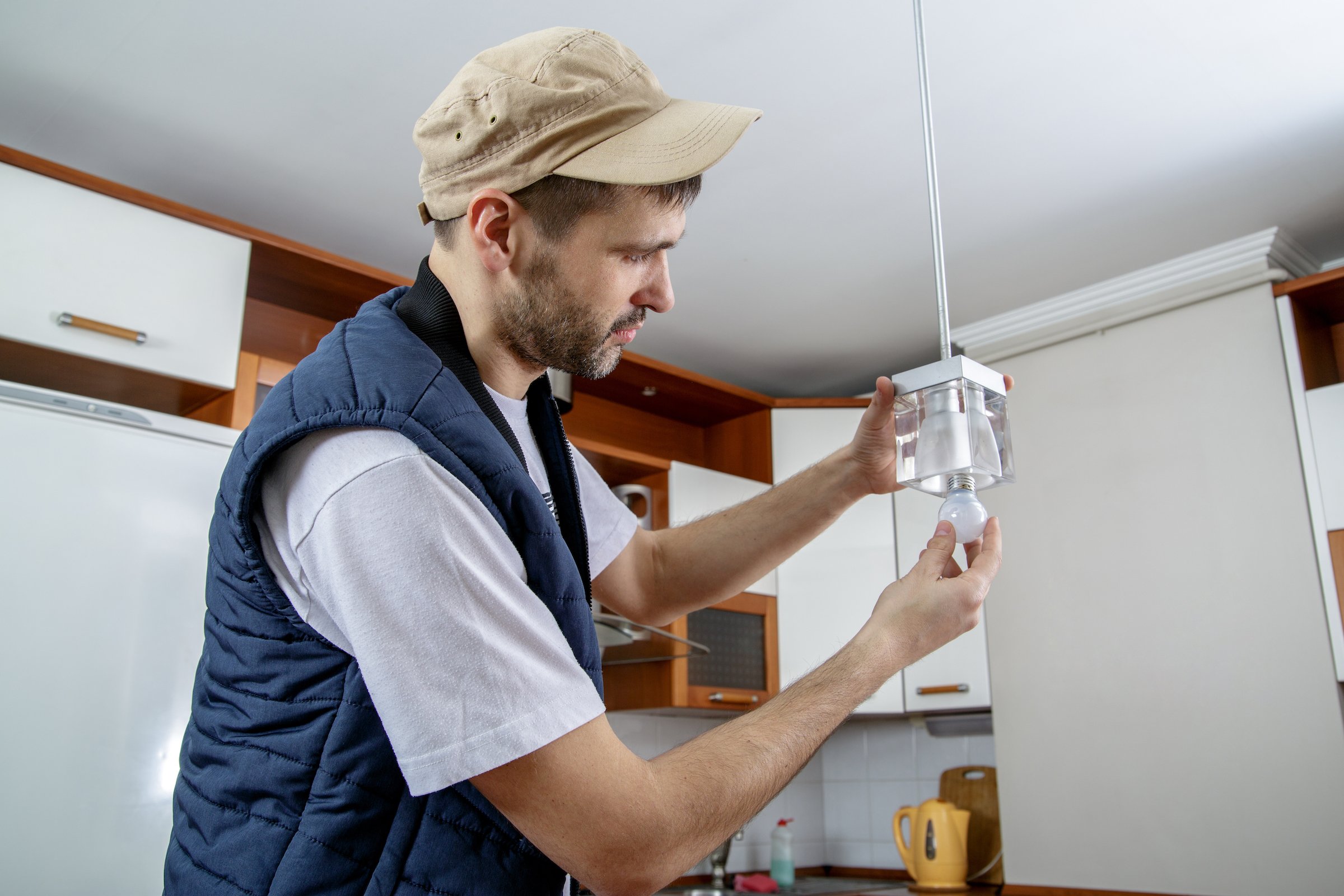 Remove the fixture and components from the box.

Turn off the electricity at the circuit breaker or fuse box.

Take down the old fixture (assuming you're upgrading) by detaching the fixture, removing the old wire connectors (after using a voltage tester to make sure the power is off.)

Disconnect the wires, remove the base, and trim pieces.

Make sure there is a beam or support piece to hold the fixture securely.

Tighten the screws in the electrical box.
How to Install a Pendant Light Fixture Step By Step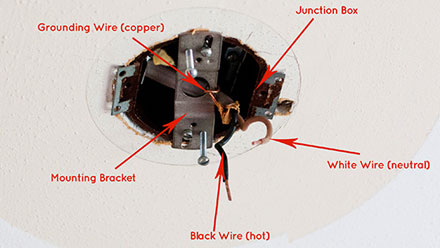 Image via 1000bulbs.com
Connect the wires from the back of the fixture to the wires hanging out of the junction box—black to black and white to white. Remove some wire insulation with wire strippers to expose connections. Wrap wire ends together. You may need some help holding the light in place.

Screw on wire nuts and secure them tightly.

Attach the ground wire (either bare copper or green) by wrapping it around the ground screw in the junction box.

Push the wires into the junction box.

Install the mounting bracket and screws.

Screw the fixture to the bracket.

Install the glass globe or shade, a light bulb, trim, cover and any other remaining parts.

Turn the power on.
How to Install Pendant Lights Over an Island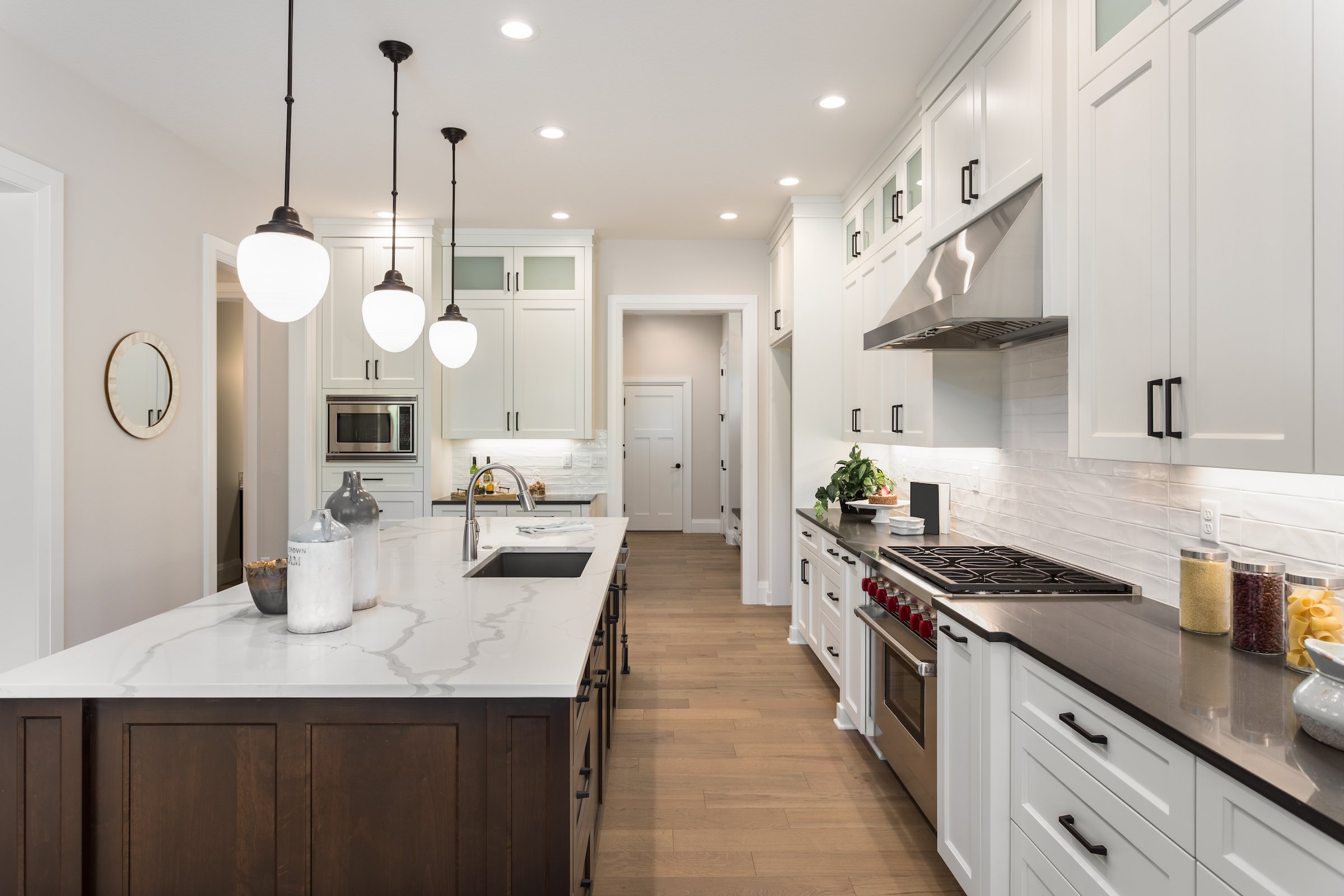 A kitchen island is a great place for a snack bar or extra workspace. In most cases, you'll want to install multiple pendant lights for the best illumination. As a general guide, you should allow 30-36" of space from the top of the counter to the bottom of the pendant. You can adjust this up or down depending on personal preference.
Use two pendant lights for a short island that's 6' to 7' wide. The lights should be 30" apart and from the center of the island. You should have at least 6" from the edge of the counter. Use three pendants for a larger island. The space between the lights should be the same as the fixture width or diameter.
How Much Does It Cost to Install Pendant Lights?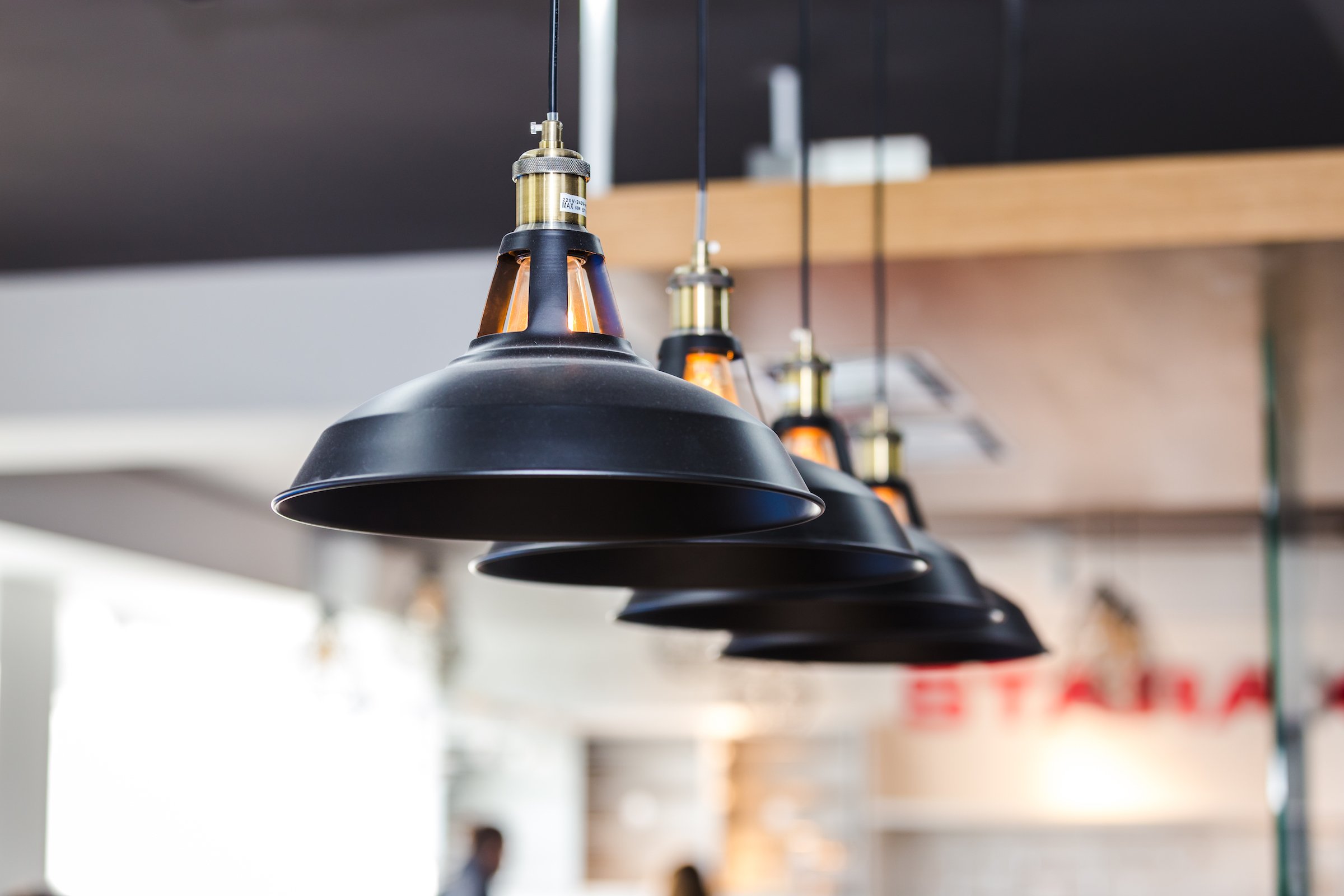 The cost to install pendant lights is dependent on a few factors:
Are you doing all the work yourself?

Are you purchasing the pendants and having a handyman install them?

Are you hiring a contractor to do the entire job?
If you do the work yourself, you can save on installation fees. Pendant lights can cost anywhere between $20 and hundreds of dollars. Add shades or globes, specialty bulbs, or extra large size, and expect to pay more per light.
If you've decided to hire a handyman to do the installation work, add $65 to $85 per hour for the labor.
Hire a contractor to provide the lights and do the entire installation and the total cost should run between $120 - $395. This option is best when you're installing pendants in an area that doesn't currently have a light fixture, or if you've never done electrical work before.
When in Doubt, Bring in a Professional to Help
If you live in an area where Puls offers handyman services, we can help you set up your new pendant lights in no time. We've got a team of skilled technicians that are ready to be at your home to make sure your job gets done safe and right.
In addition to light fixture installation, our handyman services include everything from cleaning out your gutters, to installing appliances, to painting your bedroom, or cleaning your carpet.
For a low rate of $118, you'll get your pendant light installed and a guarantee that the job is done right.
Call or go online today to schedule a convenient appointment based on your schedule.