Over the years, there's been a lot of debate about just how much water a person should drink daily to maintain optimum health. And while you may dispute that there's a magic number of glasses you need to consume each day, you probably agree that a tall glass of ice cold water can be very refreshing and tastes great.
If you've got a newer model refrigerator, you probably have a water filter connected to both the ice maker and water dispenser that helps remove impurities, small particles and contaminants to consistently deliver high-quality water. To keep your refrigerator's drinking water fresh, safe and odor-free, you'll need to periodically replace the water filter—typically every six months. This task is usually pretty easy to do yourself - without further ado, here's how to fix the water filter in your refrigerator.
Replace the Filter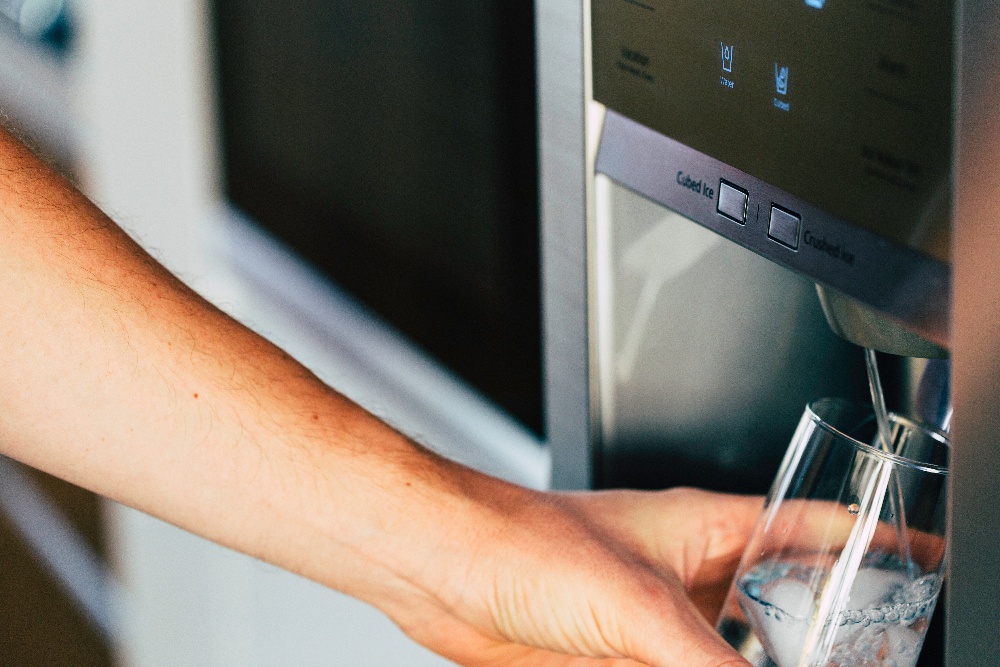 First, purchase a manufacturer-recommended replacement water filter. Next, find the filter cover—it will be in the upper right corner inside your fridge or in the base grill on the outside, under the door.
Open the door, pull out the filter or push the ejection button to remove the old filter, then throw it away. Open the new filter, align it with the grooves or arrows, and slide into place. Last, close the door and flush four gallons of water through the line.
Installation Mistakes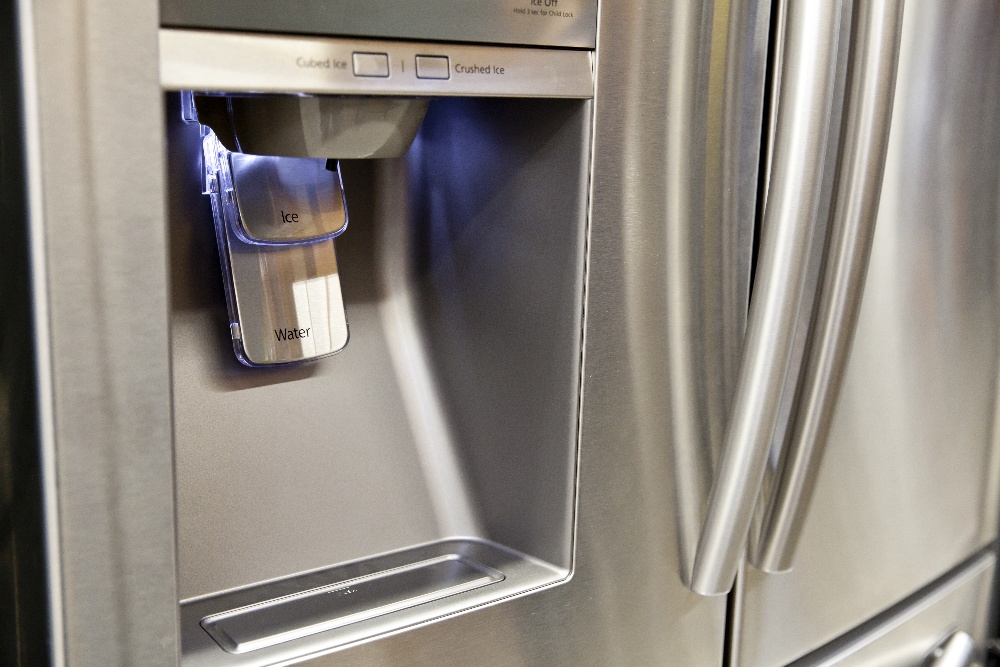 There are a few oversights that can cause problems during installation. Here's how you can fix the water filter:
Make sure you remove the protective cap from the new filter and keep the O-rings in place before you install it in your refrigerator. This allows water to flow through the filter properly and prevents leaks.

Forgetting to flush water through the filter is another common issue. Most filters use carbon media to keep contaminants from entering the water supply to your fridge. Carbon particles often break loose during shipping and can cloud the water.

Using the wrong replacement filter is an easy mistake. Although less expensive filters may look similar to their more-expensive counterparts, always use a filter recommended by the manufacturer to avoid leaks or breaks.

Discarding the reusable knob on base-grill filters happens more often than you'd think. Many homeowners assume a new knob is included in the package when they purchase a new filter.
Problems and Solutions
So, after you have replaced the filter, you might notice a few new concerns. Let's do a little troubleshooting to fix the problem.
Refrigerator Won't Dispense Water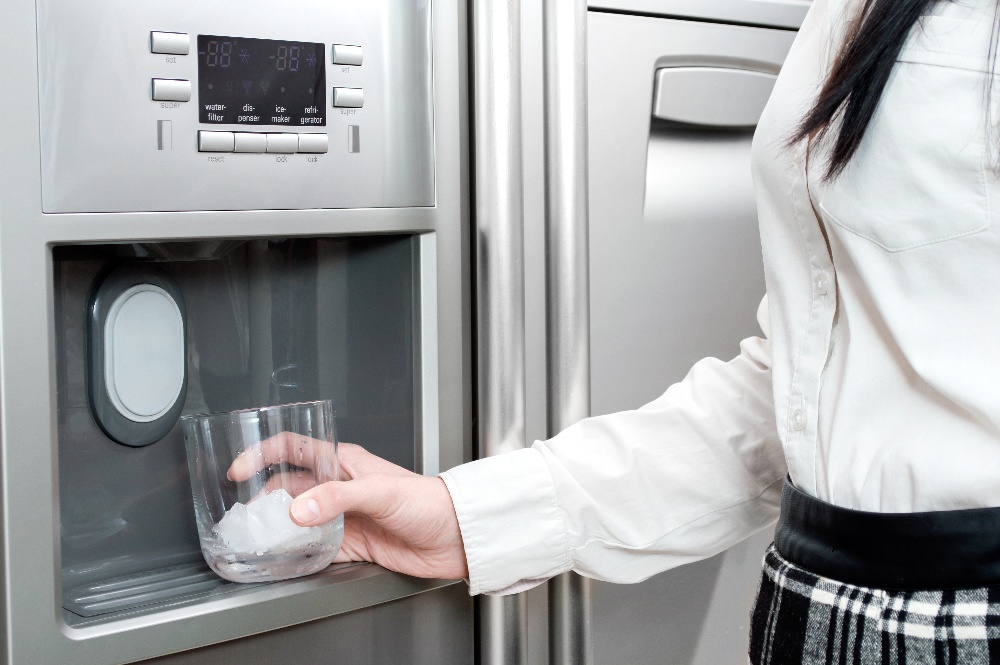 The water filter may not be pushed in all the way or it may be clogged. Try reinstalling the filter. This could also indicate that the refrigerator water filter is broken, meaning you should change it out for another one.
Drips or Leaks
Remove the filter and inspect it to make sure the O-rings are still in place. If so, re-insert it into your fridge, making sure it's locked in place.
Inconsistent Water Flow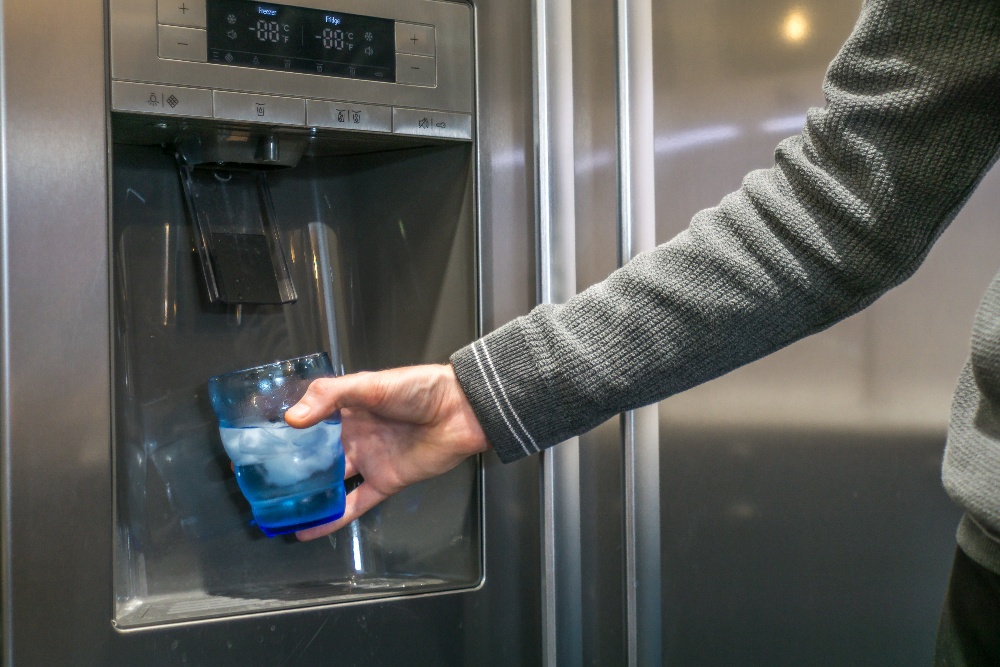 Sometimes air becomes trapped in the lines after replacing the water filter. Hold down the water dispenser for two minutes. Water should then run smoothly.
Bitter Taste
Carbon particles may enter the water line and deposit into the ice cubes or drinking water if you forgot to flush the filter out. While the residue shouldn't be harmful, it can leave a bitter aftertaste.
Filter Indicator Light is Still On
Most refrigerators have an indicator light that comes on to alert you when your filter needs changing. The light must be reset manually after the filter is replaced.
The process varies by manufacturer, but usually requires you to press and hold the reset button for a few seconds. Check your owner's manual for specific instructions for your model.
Puls—Your Refrigerator Repair Experts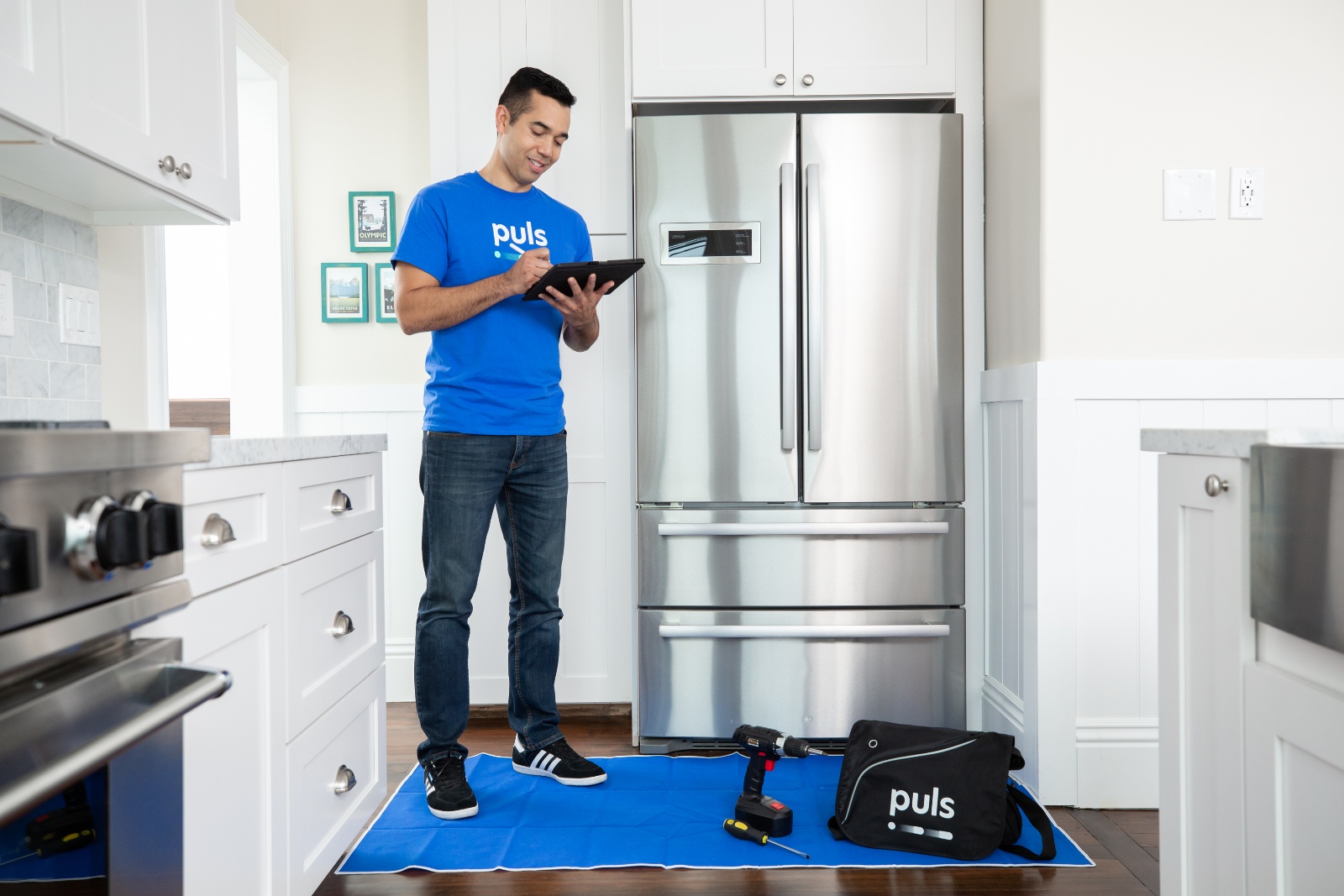 Whether you just don't feel confident enough to tackle a water filter repair on your own, your refrigerator is warm, is leaking, or there's something else going on, Puls's skilled technicians are standing by to handle it. With convenient scheduling, even the same day if needed, your fridge will be back to peak performance fast.
For a low-$79 inspection fee, we'll come troubleshoot and diagnose the problem for you. Let our expert repair the problem and your fee will be waived entirely.
All appliance repairs are guaranteed for 90 days, so any further issues that may arise will be completely covered by us—how's that for peace of mind? For appliance service you can trust, book an appointment with Puls today.
Plus, for a limited time only, enjoy $20 off when you book online with the code: SAVE20. Whether you need to fix the water filter in your refrigerator or require a more serious repair, you can count on Puls to do it all - schedule your service now to get started.