Picture this: you're loading up your dishwasher after cooking up a storm, you put in some detergent, hit 'start,' and think nothing of it. Then, to your dismay, you discover that it won't turn on, no matter how many times you press the button.
Sound familiar? Though dishwasher issues happen to everyone, they're still a serious inconvenience - with your busy schedule, there's no way you'd have the time or energy to wash all those dishes by hand.
There are a number of common issues that can surface at any given time, such as a dishwasher that won't start, is leaking, loud, or won't drain or clean properly. The first step on the way to resolving any dishwasher dilemma is to pinpoint what's causing it, so you'll know exactly what needs to be fixed or replaced.
Fortunately, diagnosing your dishwasher on your own isn't nearly as complex as it seems. We're here to help make it quick and easy for you - depending on your specific issue, learn how to figure out what's wrong with your dishwasher, and how to resolve it in a flash.
Dishwasher Won't Start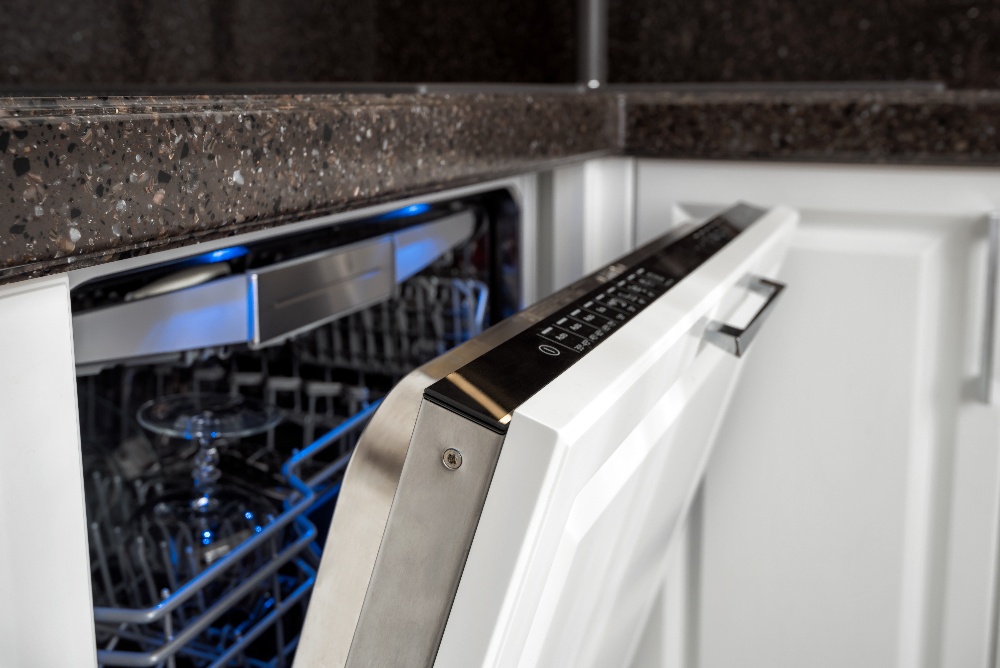 Not surprisingly, your dishwasher needs to be properly connected to power in order to run efficiently. Therefore, if you're having issues with your dishwasher not turning on or starting, be sure to check your circuit breaker off-hand, to see if it's been tripped or there are any other visible issues.
Another thing to look at is the door latch - the reason you're unable to turn on your dishwasher could simply be that your door isn't closing properly. Test it out by opening and closing your dishwasher a few times. If it doesn't appear to close all the way, you most likely have a door latch issue.
Dishwasher Is Not Draining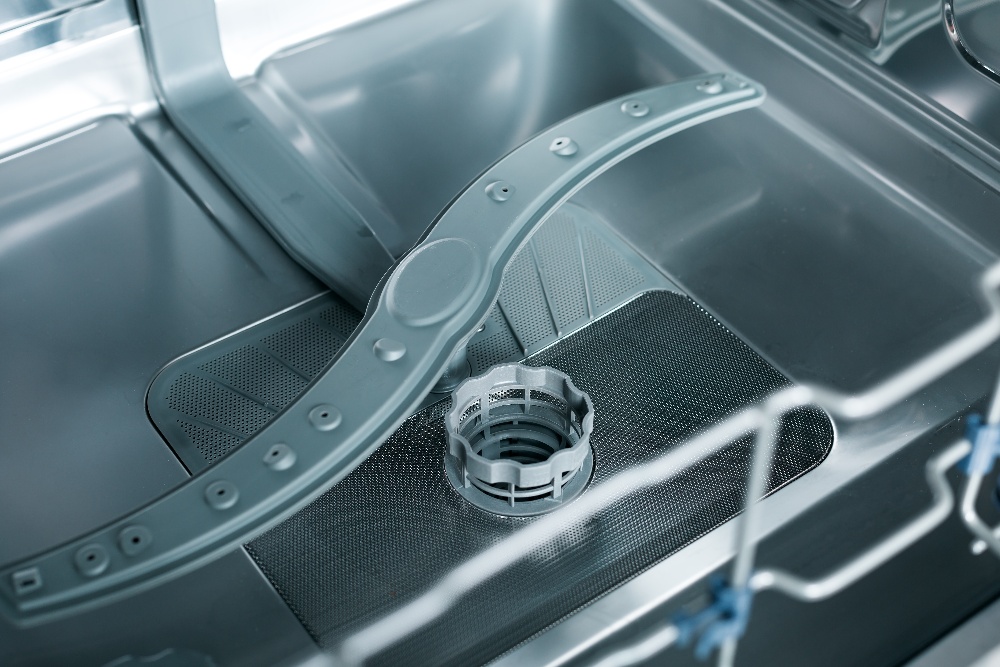 When you find yourself with a dishwasher that won't drain properly, this typically indicates that your drain pipe or filter may be clogged. This can happen over time due to food particles, oil, or other substances blocking up the drain or filter.
To check for this, pull out the bottom dish rack entirely, and take a look at the drain pump and filter, located in the inside back corner of your dishwasher. If you see that it's not draining correctly or you notice anything clogged up in the area, you've found the source of your problem.
You can unclog the drain by unscrewing its cover (it looks like an upside down basket) and clearing out any remaining debris with your hands or running it under the kitchen sink. If that doesn't do the trick, you can run a plumber's snake through the drain pipe to try to clear it up, and if it's still not draining properly, you should seek the help of a professional.
Dishwasher is Leaking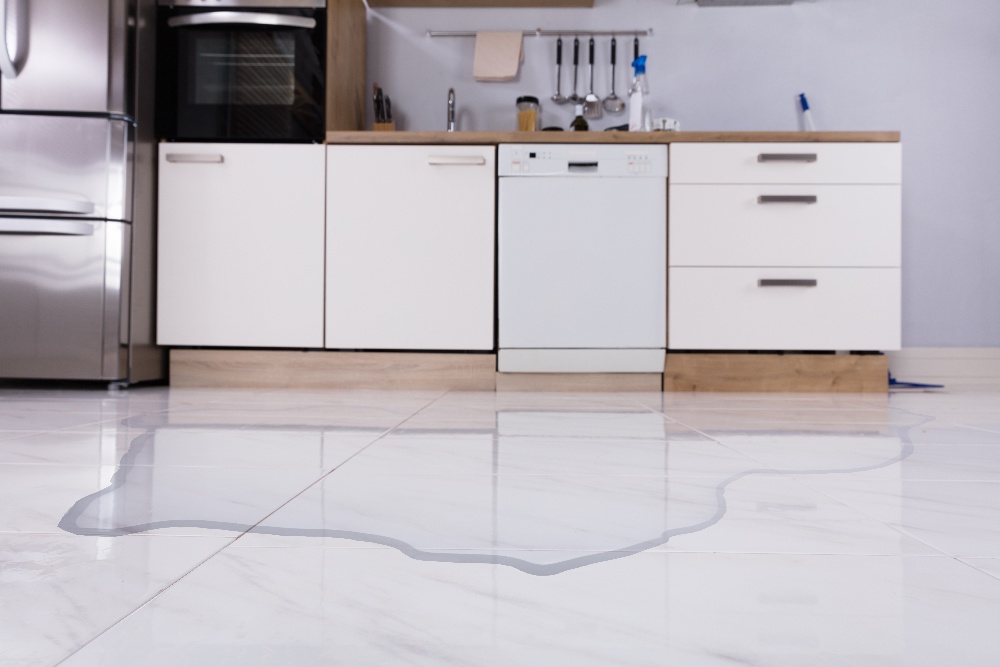 Have you been noticing water on the floor each time you use your dishwasher? A leaky dishwasher could be due to various factors - a leak or crack in the door panel, a problem with the pump or water inlet valve, or even that you're using the wrong kind of detergent.
To determine which part of your dishwasher is the culprit for the leaking, it's important to take a look at where the leak is coming from. If it's coming from the top area of your dishwasher (i.e. where the latch is or from the sides), it's likely an issue with your door seal. Be on the lookout for cracks in your dishwasher's door panel.
If, on the other hand, it's leaking from the bottom part of the dishwasher, you'll need to check your water pump or water inlet valve. If you notice any signs of damage or corrosion on either of these parts, they likely need to be replaced altogether.
The water pump is part of your dishwasher's motor - it's what pumps water throughout the dishwasher. The water inlet valve is the small electrical box inside your dishwasher with several water tubes connected to it.
Either of these can become damaged over time, which can cause leakage, so check each of them individually to see if you notice any rust or cracks.
Dishwasher is Loud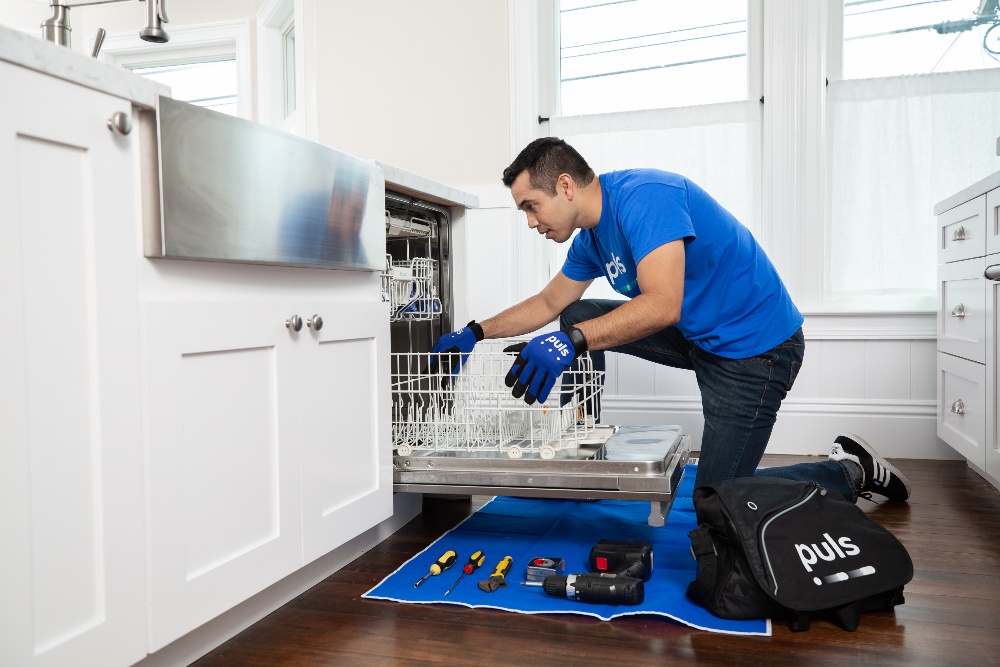 Typically, a loud dishwasher can be due to a number of reasons - it's misaligned, or there's an issue with its pump, motor or drive belt. The root cause of this can vary depending on the noise it's making and when it becomes loud. If you notice a consistent noise issue, it's best to hire a professional to properly diagnose it.
Dishwasher Difficulties? Leave It to Puls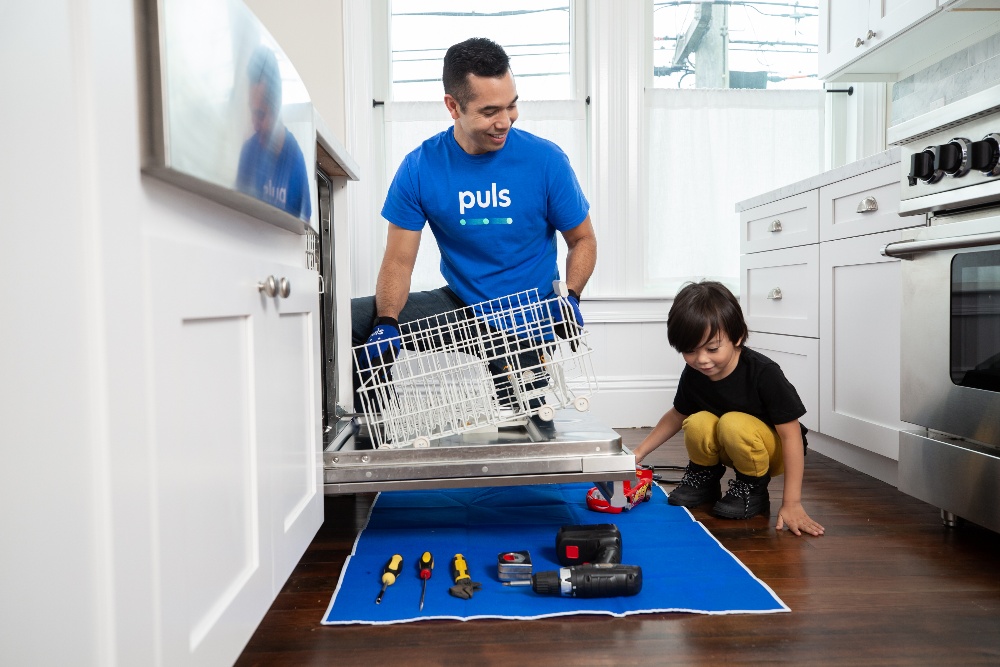 No matter what dishwasher issue you're faced with, your dishwasher isn't cheap, and repairing it requires someone with the proper experience and expertise. While these steps to diagnose your dishwasher on your own should help you out, it's always best to have a trained professional come take a look.
That's where Puls's dishwasher repair experts are here to save the day. Our skilled, vetted technicians have all the knowledge and tools needed to diagnose and repair any dishwasher frustration in a flash.
We make dishwasher repairs easy and convenient - book online in seconds, and we can come diagnose your dishwasher for just $79 within as soon as the same day. This fee is waived entirely if you choose to move forward with the recommended repair, and you can even click here to get 5% off your first service with us.
What's more, we use OEM parts, our expert technicians have years of experience under their belts, and all of our repairs come backed by our 90-day guarantee, meaning you can feel confident your repair is done correctly the first time around, and you'll be covered long after.
So, what are you waiting for? Book a dishwasher repair with our experts and your dishwasher could be running like new in no time - you'll be glad you did.