Whether you own a home or just want the deposit back when your rental contract is up, pretty much everyone can agree that it's a good idea to invest a little bit in your carpets every now and again. That's why Americans spend $5 billion a year on carpet cleaning. After all, carpet stains can't be swept under the rug – literally or metaphorically.
Keeping that carpet or rug sparkling clean doesn't just make a difference in the way the whole room looks. Often, yearly or semi-yearly professional upkeep is a prerequisite for keeping a carpet in warranty – and using a do-it-yourself machine can actually void that warranty.
So, what's the best approach to rug cleaning, when should you attempt to remove a carpet stain or odor yourself, and when should you start looking for a professional rug cleaning service near you? We're so glad you asked. Read on if you want to be floored by our rug cleaning guide.
How to Get Stains Out of Carpets Before they Set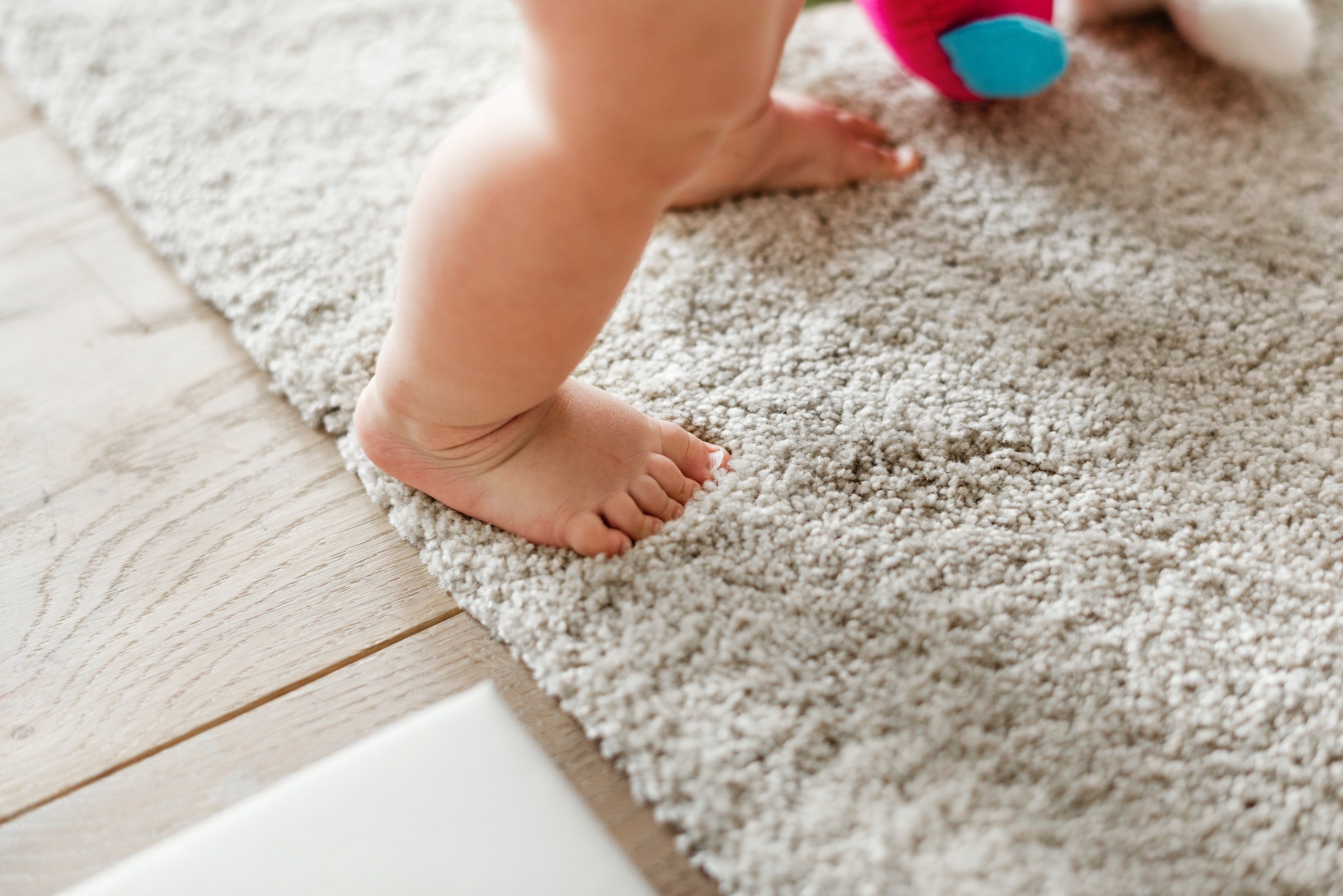 The general rug cleaning school of thought breaks carpet maintenance down into two categories. There is the daily, low-intensity conflict against pets, shoes, and other underfoot ne'er-do-wells. And then there is, "Pause the TV. We've got to get this thing cleaned up pronto."
When it comes to the latter, there's actually a lot you can do without the help of a professional—if you act quickly.
You can make a surprisingly effective carpet-cleaning solution with household items you have on hand.
Our Favorite Homemade Carpet Cleaner Recipes
1 teaspoon dish soap mixed with 1 cup lukewarm or cold water
½ cup vinegar with ½ cup lukewarm or cold water
Acetone-free nail polish remover
You can also spring for a store-bought cleaner, and it's a good idea to have one on hand in case of emergency spills. Cleaning solutions that are designed to take care of pet stains are generally quite effective for all-around use.
The method of removing the stain is just as important as the solution you use, if not more so.
How to Remove a Rug Stain, Step-by-Step
Start with a damp white cloth. A white cloth will ensure that the color won't bleed into the carpet and stain it even further. If you don't have a white rag on hand, an old white t-shirt or sock will do! Be sure to use cool water, not hot water, to prevent the stain from setting.
Gently blot the stain with your damp white cloth, and use enough pressure to absorb the stain but not enough to set it into the carpet fibers.
After the initial blot, spray the stain with either your homemade or store bought rug cleaning solution and wait 5-15 minutes for the solution to do its magic. It's a good idea to test an area of the carpet that's usually covered, such as beneath a piece of furniture, to make sure that it's color-safe.
Blot the stain again with a cool, camp white cloth. Repeat the process as necessary.
Should You Buy or Rent a Rug Cleaning Machine?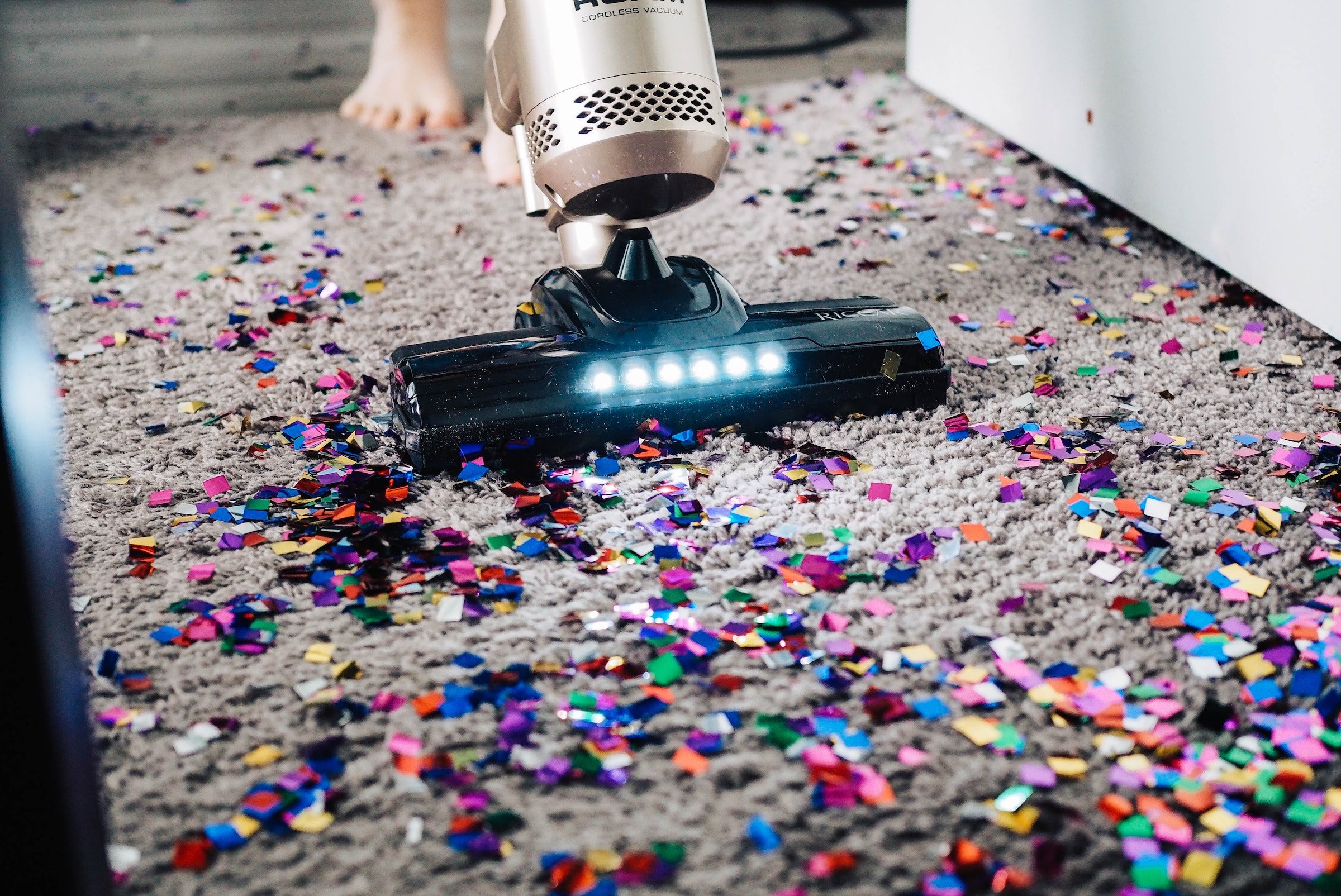 Though it's often quite effective, there's only so much that the blotting method can accomplish. If the stain is still visible the next day, you might want to take things to the next level and use a carpet cleaning machine. These are available for purchase or rent, and usually go for around $100-$350 to buy, and for about $40 to rent (not including cleaning solution, which can run from $10-$25).
We recommend using a machine such as this if you have an acute stain that won't come out, and if you're not concerned with your carpet's warranty.
We do not recommend using a DIY machine for pet stains. The heat from the machine can work against you, setting the stain – and the smell – into the carpet permanently.
They can absolutely get your carpet cleaner than it was, but store-bought or rented machines are also not ideal for wall-to-wall jobs for a number of reasons – not least of which is the amount of labor involved. While the up-front cost of renting a machine may be cheaper than a professional carpet cleaning service, for example, you'll have to put in a fair amount of elbow grease.
Vacuuming thoroughly before using the cleaning machine is a must, furniture must be moved, and the cleaning process itself is slow going and can take hours. In the end, your carpets will no doubt be cleaner – but the equipment used by a professional service is head and shoulders above what's available in stores, and the difference can be noticeable.
How to Find Professional Rug Cleaning Near You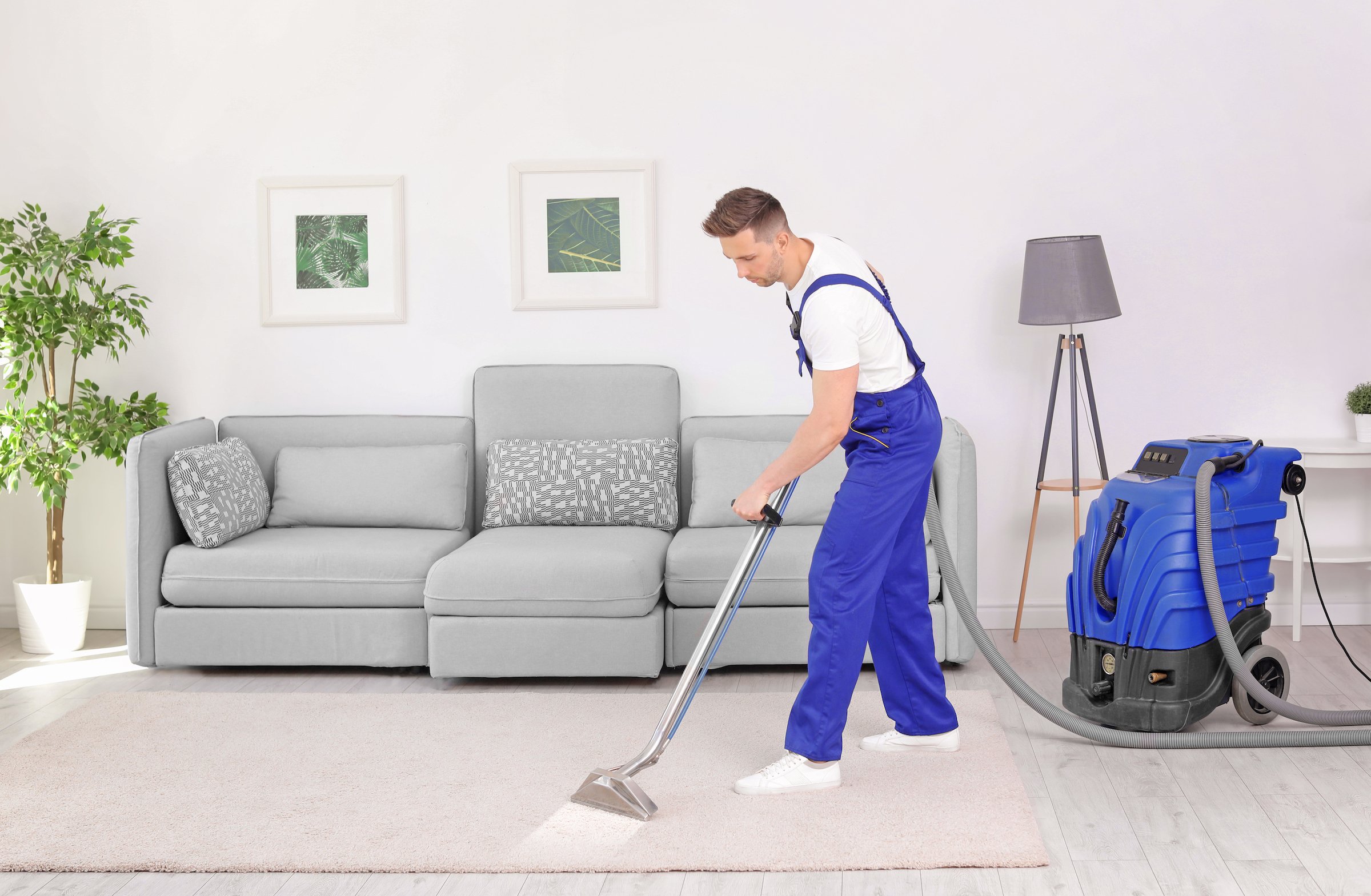 National chains offer quality assurance, clear pricing structures, and can be easily accessed by phone or online. Because they employ large teams, they should offer high availability and flexible scheduling.
There are of course plenty of smaller mom and pop companies if you prefer to go with a small business or just prefer to know your carpet cleaner on a first-name basis. Be sure to check reviews, along with any photos previous customers provided, and give the company a call before scheduling to make sure it's a legitimate and trustworthy operation.
In addition, some companies use eco-cleaning methods to clean your rugs or carpets. This means they avoid use of detergents and chemicals as much as possible (occasionally, if the client prefers, some non-eco-friendly tactics can be used to get out stubborn stains), are conscious of their water consumption, and often even drive environmentally friendly vehicles. If caring for the environment is a top priority, inquire whether they're an eco-friendly company during that initial phone call.
If you're in the Dallas, Texas area and are looking to get your carpets, rugs, upholstery, or mattresses clean, look no further. We offer the full range of rug cleaning services, with all the Puls benefits you've come to love – easy online scheduling in just moments, availability as soon as same- or next-day, up-front pricing, and our usual quality guarantee. Save time and cash by booking your time slot now.