With new energy-efficiency regulations going into effect throughout the U.S. and the cost of just about everything going up, now is the perfect time to start making some green home improvements. Not only can you make your home more comfortable and sustainable, but you can save hundreds or thousands of dollars each year.
Benefits of Green Home Renovations
Whether you're building a new home or updating an existing one, every remodeling green project will provide a long-lasting effect with reduced energy bills, lower maintenance costs, improved comfort and healthier air.
According to HGTV researchers, every green renovation should encompass these main principles:
Energy efficiency
Healthy indoor air quality
Durability and sustainability
Resource efficiency
Where to Start
More and more manufacturers are introducing eco-friendly building materials and products. A quick search online will pull up pages and pages of energy-saving home ideas, but how do you know where to start?
Perform an Energy Audit


You can perform your own energy efficiency audit or bring in a professional inspector. In both cases, you can discover ways to save money and make your home more efficient. Visit your state's Department of Energy website for a DIY-checklist to see which energy-efficient home improvements you can make right away. Scores include everything from light bulbs to thermostat settings to windows and furnace filters. You may not be able to make every recommended change, you'll be able to start saving right away.
Budget-Conscious Green Renovations


Even if you're on a tight budget, you can benefit from smaller eco-friendly home improvements:
Seal air leaks around windows and doors by installing weatherstripping, adding insulation behind trim, and caulking gaps outside.
Cover exposed hot water pipes with insulation to prevent heat from escaping.
Make your HVAC system more efficient by sealing ductwork seams with tape to reduce air leaks.
Increase attic insulation to a minimum R-38 value or 10 to 14 inches in depth. There are a variety of different insulation types available that you can install yourself to save hundreds of dollars in energy costs annually.
Install a Smart, programmable thermostat. It is pretty easy to install and come with a phone app so you can control it remotely. You'll notice a big difference on your heat and A/C bills right away.
Repainting the interior of your home with low- or no-VOC products will make your home safer and healthier. While lead has been removed from paint years ago, most still contained invisible particles called volatile organic compounds that off-gas into the air you breathe. Covering up those old colors will provide a much-needed décor upgrade, reduce toxins and health concerns like headaches, watery eyes, difficulty breathing, and dizziness.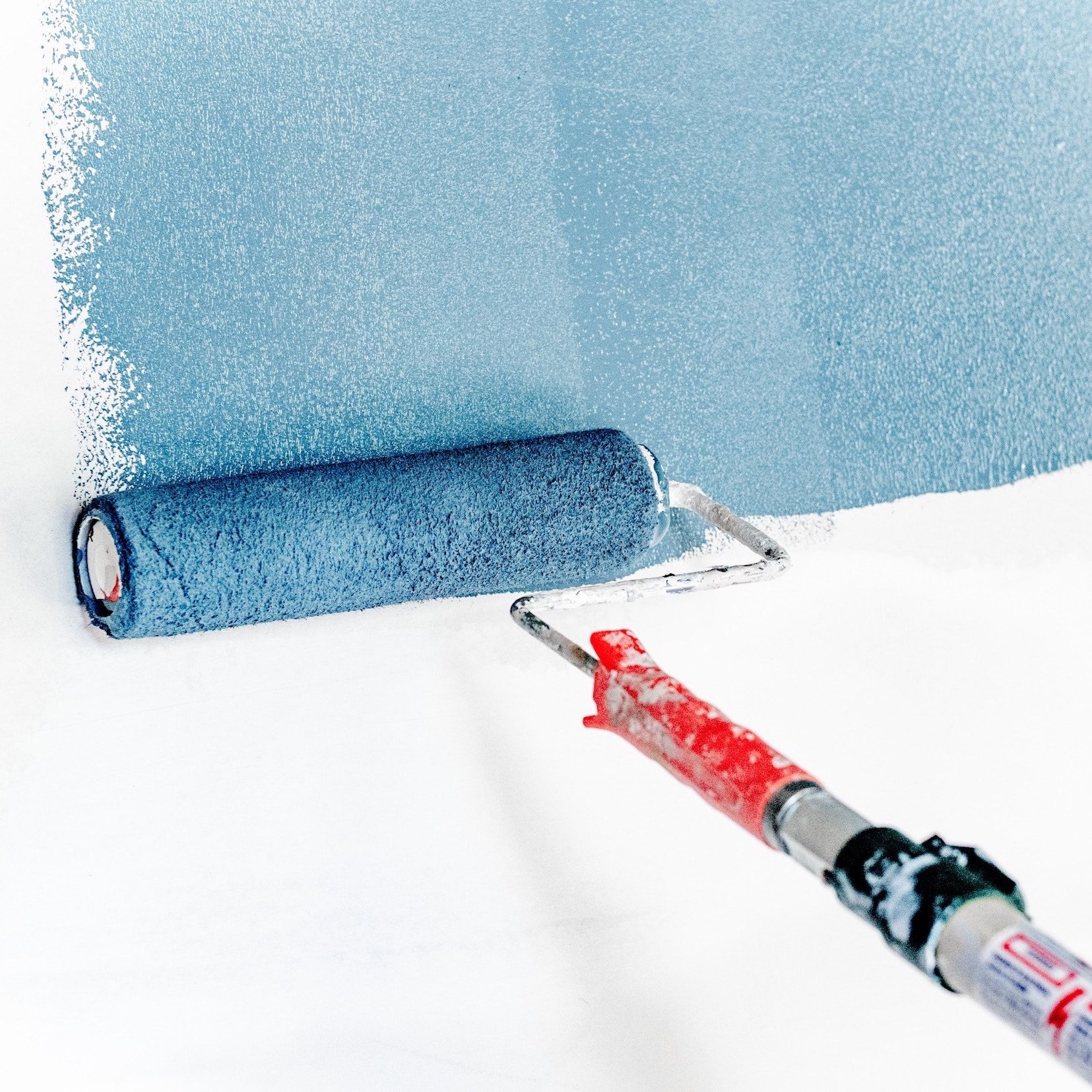 Replace incandescent light bulbs with energy-efficient LED bulbs—they use 90% less energy and last 15 times longer.
Another energy saving home improvement is to add a new Energy Star ceiling fan to your rooms. You can reduce energy usage during summer months by 40% and 10% during the cold winter months.


Whole House System Renovations


To make the most of your eco-friendly remodeling, you'll need implement a whole-house system approach. This will involve most components in your home and will make it more energy efficient and environmentally friendly.
Appliances and electronics—upgrade your kitchen and laundry room appliances with Energy Star products. The initial investment will more than pay for itself over a short period of time in energy savings. Use this Appliance Energy Calculator to determine energy usage and help you decide which appliances need to be replaced.
Heating and cooling—new technologies in HVAC systems have brought energy efficiency to the forefront. Smart thermostats and control systems can manage both comfort level and energy use. Heat pump systems are considered top-level green products as they move heat instead of generating it.
Renewable energy systems—advances in solar electric, wind electric, and hybrid systems that incorporate both can help you generate electricity and gain energy independence. Local and federal incentives may be available to help offset the initial material and installation costs.
Windows and doors—your old leaky windows and doors are likely the main source of air and water leaks and infiltration. New innovations like double- and triple-pane window, gas-filled, and coated glass (Low-E) products reduce condensation and air leaks, plus control ultraviolet rays from penetrating to damage furniture and flooring.
Plumbing fixtures—replace your old, inefficient water heater with an efficient tankless water heater. It heats water on-demand saving hundreds on energy costs. Replace those water-guzzling shower heads, toilets, and faucets with new low-flow models that will cut down on water usage and save more money.
Lighting—in addition to replacing incandescent bulbs with LEDs, you can replace your outdated fixtures with recessed ceiling lights or add motion sensors to only turn on when someone enters the room.
Let Puls Help You Implement Efficient Home Improvements
Puls takes energy efficiency seriously and has the technical experience to help you achieve your green home remodeling goals. Our skilled handyman services can assist with everything from replacing old light fixtures to repainting walls to installing new efficient plumbing fixtures.
We're experts in Energy Star appliance installations. With easy, online appointment scheduling, our fully vetted installers can hook up your new refrigerator, stove, dishwasher, washer or dryer—same-day service is available if needed. We can remove your old appliance and provide a 90-day guarantee for peace-of-mind.
Start saving money with your green home remodeling projects and save even more with a Puls+ membership. Inquire about the benefits of our complete, hassle-free home protection plans. Call or click today to get started.