The dishwasher is one of those modern conveniences that you can definitely live without—but why on earth would you want to? Not only does it make life so much easier, but the dishwasher actually uses less water than hand washing your dishes, making it a more environmentally friendly option.
Dishwashers can last a long time in a household, but when something goes awry and your dishwasher suddenly stops working or just isn't cleaning like it used to, it may be time to call a technician to take a look at the problem. But before the technician arrives to your home, it's a good idea to have an estimate of how much this service should cost you.
So, how much should you budget for dishwasher repair? Read on and we'll explain exactly what you can expect to spend when your dishwasher needs some TLC.
Average Cost of Dishwasher Repair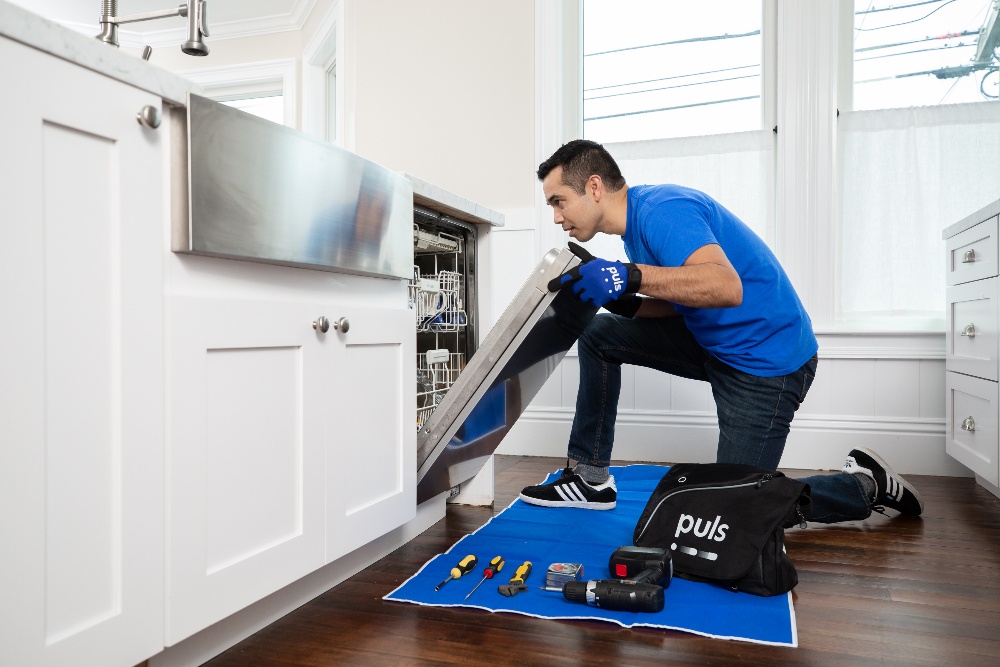 The national average cost of dishwasher repair is $159, with many companies charging anywhere between $75 to $150 per hour. This cost will largely depend on the issue that your dishwasher has, as well as what the repair rates are in your geographic area (certain areas tend to be more or less expensive).
For a technician to just take a look at the dishwasher to see what's wrong with it, you can expect to spend anywhere from $50 to $100, plus the cost of any repairs that are needed. The highest price you will likely see for a dishwasher repair is around $350. Luckily, the most common repairs on a dishwasher are easy to take care of and won't hurt a homeowner's wallet too much.
The Most Common Issues with a Dishwasher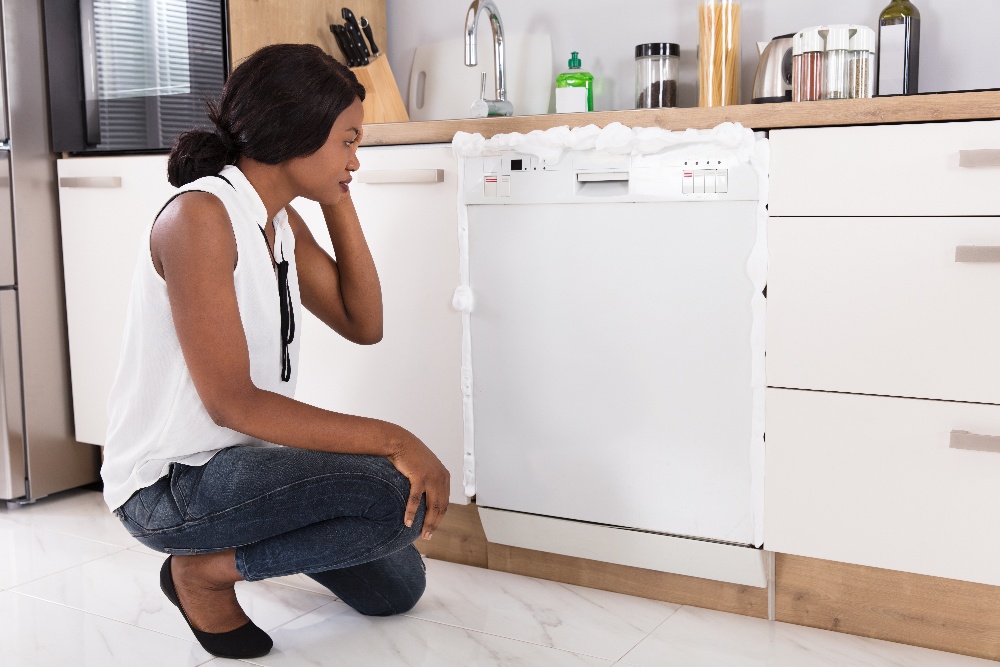 Dishwashers are generally pretty sturdy appliances—and most of the problems that occur in dishwashers have to do with a lack of maintenance or things just getting a little too clogged up.
One of the most common complaints that homeowners have about their dishwashers is that they don't clean very well, which is most often caused by a clogged spray arm. The spray arms do exactly what you'd expect—spray the dishes with hot water—and when they become clogged, the water isn't distributed evenly or strongly, which makes the dishes come out with bits of food or specs all over them.
Another common issue with dishwashers is a sudden problem with draining. This problem is usually attributed to a clogged drain hose, which is caused by internal build-up of food particles. All you'll need to fix this issue is a commercial declogger to remove the debris, and then you should be back in business.
And like any other appliance that uses water, leaking is also another common problem with dishwashers. A leaky dishwasher is typically caused from overloading it or by a defective door seal (AKA a tub gasket). When the dishwasher isn't completely sealed, this can cause water to spill out onto the floor during the cycle. All that's needed to fix this pesky problem is just to replace the gasket, and then it should be as good as new.
Why You Should Choose Puls for Dishwasher Repair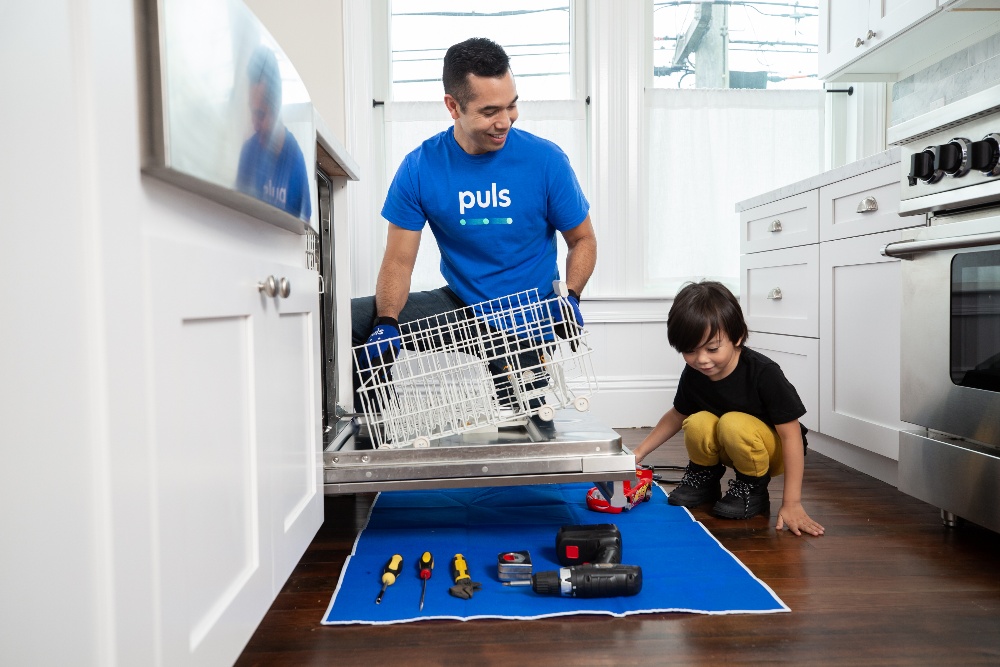 If you've tried to fix your dishwasher and failed or you're not much of a DIYer, it's always best to have a professional come lend a hand. Puls is here to help you determine the problem and get your appliance back in working order—and fast.
Our skilled technicians are equipped to handle any necessary repairs that your dishwasher may need, whether your dishwasher needs a new control panel or it has a defective pump.
Even if you're not exactly sure what the problem is with your dishwasher, our technicians are trained to figure out what's causing your dishwasher to be noisy, leak, or not drain properly. Rest assured, you can rely on their skill, experience and expertise to find out what's going on and fix it on the spot.
Our Rates Are Always Upfront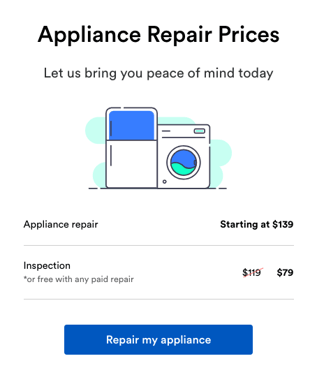 When you hire a general repairman or a plumber to take a look at your dishwasher, the truth is that you may be quoted one price initially, then charged something else when it's time to pay. This is incredibly unfair for homeowners, who have a budget to stick to and a sink full of dirty dishes to get to.
With Puls, we take a different approach by always letting you know what the price will be from the get go. Our appliance diagnosis is a $79 fee, which is waived should you decide to let a Puls technician take care of the repair, and our appliance repair starts at just $139. We also are different from other repair companies in that we don't like to charge for extra fees that are tacked onto the end of the bill - our prices are upfront and clear throughout the entire process.
Best of all, we get to you fast to accommodate your busy schedule. Scheduling an appointment only takes a few seconds, our technicians can arrive to your home within the same day of scheduling - other companies can take days or even weeks. Book an appointment today and get $20 off when you book online when with the code SAVE20 for a limited time only.