If you've ever tried your hand at painting your home yourself, you know that it can be a big job. There's a lot more to it than selecting a color and picking up a paint brush, so it's a good idea to hire a professional painter to achieve professional results. Plus, a new paint job can even boost the value of your home, so it's extremely important to do it right.
So, how much does professional painting cost? We've put together a guide to explain the variables that affect the cost of painting your home—interior or exterior, whole house or touch-ups, and interior painting cost per square foot or per hour. By understanding what goes into calculating professional painting costs, you'll be better prepared to set a budget and stick with it.
How Much Interior Painting Costs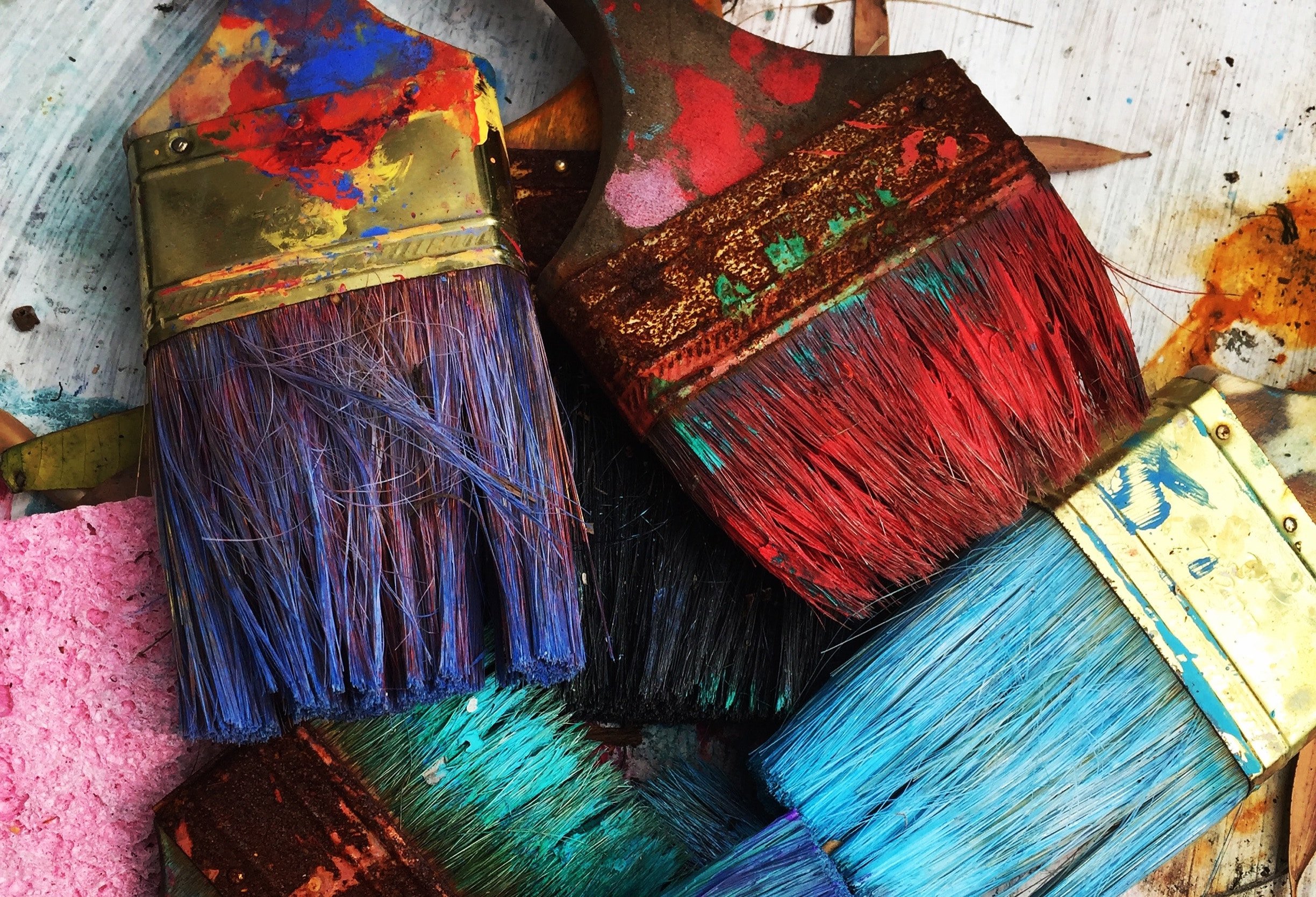 Photo by RhondaK Native Florida Folk Artist on Unsplash
Prices vary by region, project type and materials used, so be prepared to shop around to find the best company who provides the best quality work for a competitive price.
Interior painting labor charges are usually calculated by the hour, with the additional cost of paint and materials.
The national average of hiring an interior painter is $50 per hour. Keep in mind that this will be adjusted according to the size and type of project, time of year, and location.
That means that you can expect to pay:
Small bathroom:

$100 - $290

Kitchen:

approximately $580

Entire home interior:

Between $1,700 and $3,600 for a 1,500 square foot home
If you have a home with features like high walls with cathedral ceilings, open staircases, and two-story foyers, you should expect to pay more. These features all require scaffolding, which will add to the cost of the job.
You have two options when it comes to purchasing your interior paint. You can either purchase the paint yourself, or have your contractor purchase it for you.
If you've found a paint type and paint color you love, you can purchase it before hiring an interior painting company to ensure that the quality and color is exactly what you want.
If you let the contractor purchase the paint and other supplies, you can take advantage of the discounted rate they get from suppliers. Even though they may mark-up materials slightly, the cost is generally better at the pro rate.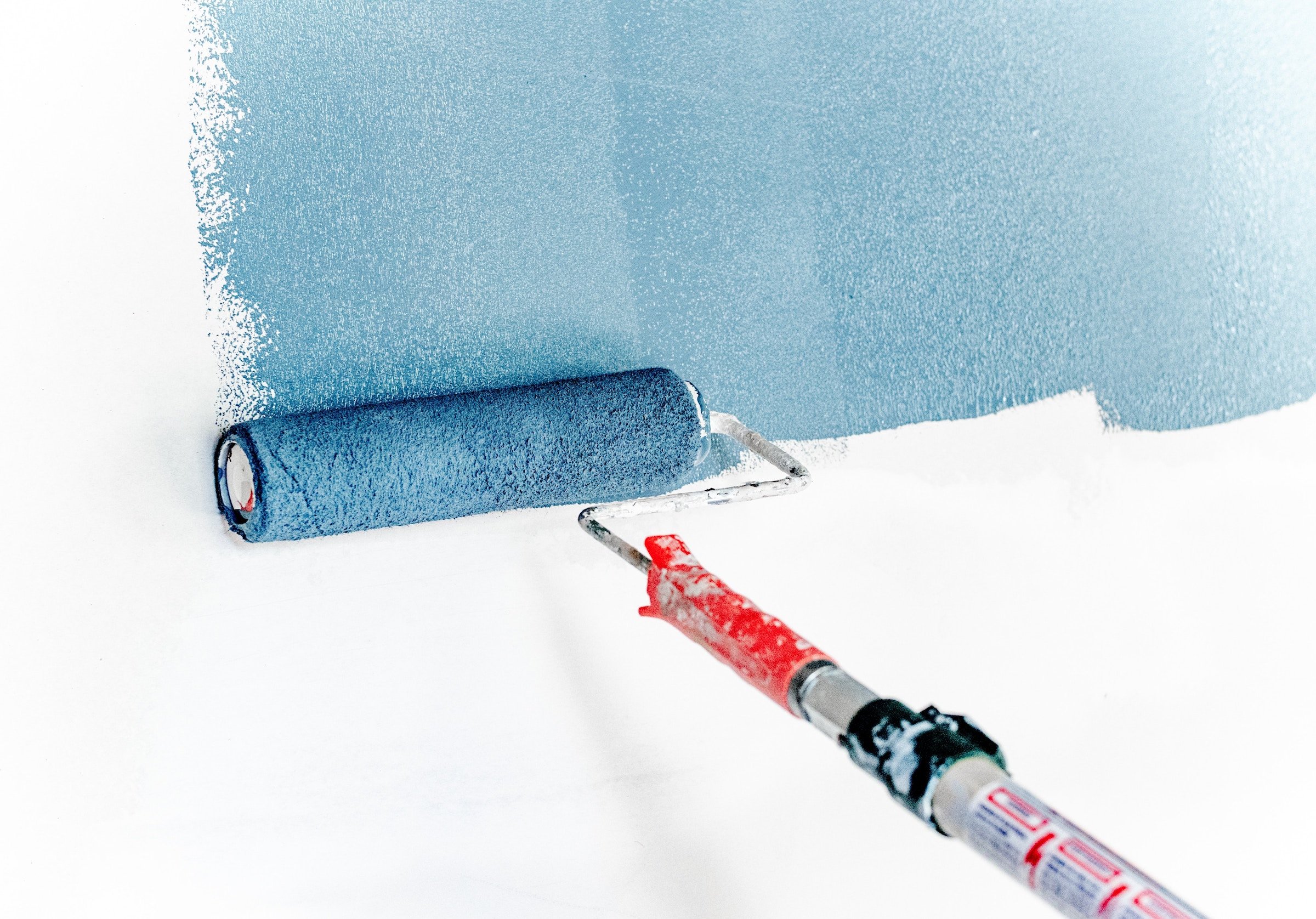 Photo by Theme Photos on Unsplash
If you've decided to purchase the paint yourself, follow these guidelines to find out how much paint you'll need.
Multiply the length by the width by the height of the room, then subtract windows, doors and cabinets as those will not require paint (l x w), add or subtract the ceilings, trim, and baseboards (dependent on if you want them painted).
Average pricing for a gallon of paint is between $30 and $40. Keep in mind that designer paints cost as much as $100 per gallon. Expect to pay $2 more per gallon for gloss. If you go for a low-VOC paint, it'll have less harmful ingredients, but may be more expensive per gallon.
If you need to paint over a dark color, water damage, or mold stains, you'll need to add a primer paint at $10 to $20 per can.
If you're looking for ways to decrease the cost, consider doing some of the prep work yourself to decrease the number of ours the painters will spend on your home.
Wash walls to remove excess grease in the kitchens, take down window treatments and rods, remove artwork and shelving, pull furniture away from the walls or move it out of the room, take care of minor drywall repairs, remove outlet covers/switch plates, and lay down drop cloths.
How Much Exterior Painting Costs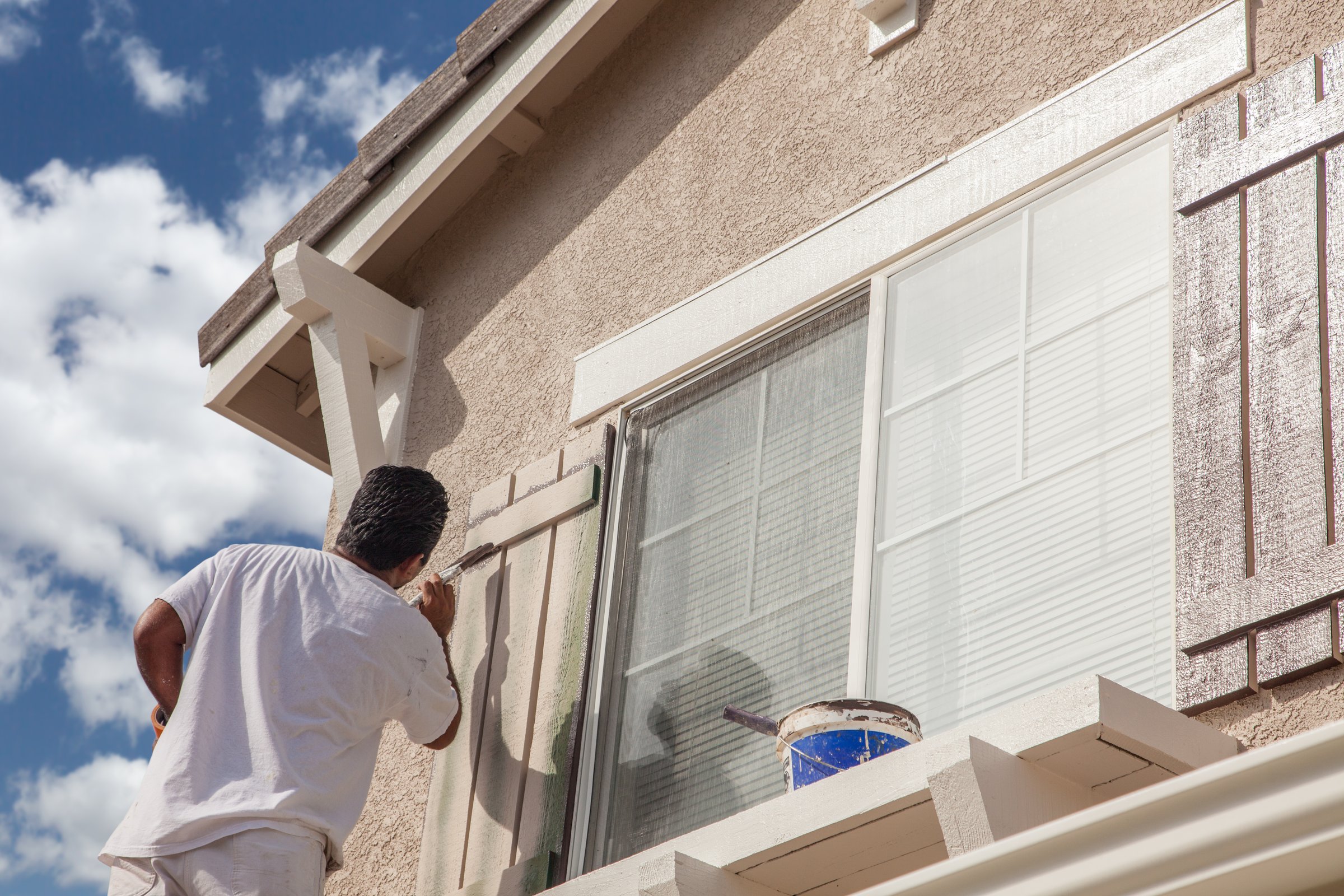 Should I just paint my home's exterior myself?
If you're thinking about DIYing your exterior painting project, stop right now. Painting the exterior of your home is extremely difficult, time consuming, and without the proper equipment, it's dangerous.
A professional painter will have the proper equipment to paint your home quickly and efficiently. They'll have paint sprayers and scaffolding, which will cut the labor time down significantly from a DIY project.
Save yourself the time, stress, and hassle of painting your home yourself, and go with the pros.
How much will exterior painting cost?
Professional painters will often charge a square foot price for exterior projects. That price will go up or down depending on your home's size, siding type, style, and location.
The cost to paint the exterior of a typical two-story house with wood siding will cost between $1,800 and $3,800 for 1,500 square feet.
If that price is more than what you wanted to pay, there are ways to cut down on the cost.
Hire a painting team to paint the trim only.

An average of 500 feet of finished trim will cost around $750 to $1,800 for labor and materials.

Tack on the front door and shutters.

Painting the

front door will only cost $100

, getting your

shutters painted will be around $60 to $80

. These will all improve your home's curb appeal and help to increase its resale value.
Overall, remember that the lowest bid is not always the one to take. Beware of uninsured contractors. Check references, ask for estimates and full scope of work in writing.
Ready to Call in the Professionals?
Let an expert Puls technician handle the job for you.
Sometimes the exterior of your home just needs to be cleaned up instead of repainted. Contact a Puls handyman to provide power washing services. You'll end up with a sparkling exterior and can save thousands of dollars on painting. Need drywall repairs or artwork re-hung? Our handyman can take care of those things too.
We provide easy online booking so you can schedule a time that's convenient for you—same day appointments are even available. Don't wait another minute, call or go online today and see if you're in one of our service areas. We'll have a skilled technician at your home in a matter of hours.