One of the best ways to freshen up your home, increase curb appeal, and even add value, is a fresh coat of paint. Adding a fresh coat of paint to both the interior and exterior of your home makes everything look clean and new, and can breathe new life into spaces that felt tired or outdated.
The thing is, repainting the interior of your home can be time consuming, and for the exterior, it isn't an inexpensive job. That's why it's especially important to extend the life of your interior and exterior paint as long as possible.
How long does exterior paint last and how long does interior paint last? We'll go in depth on how long you can expect your interior and exterior paint jobs to last and how to increase the lifespan of both.
How Long Can You Expect Your Interior and Exterior Paint to Last?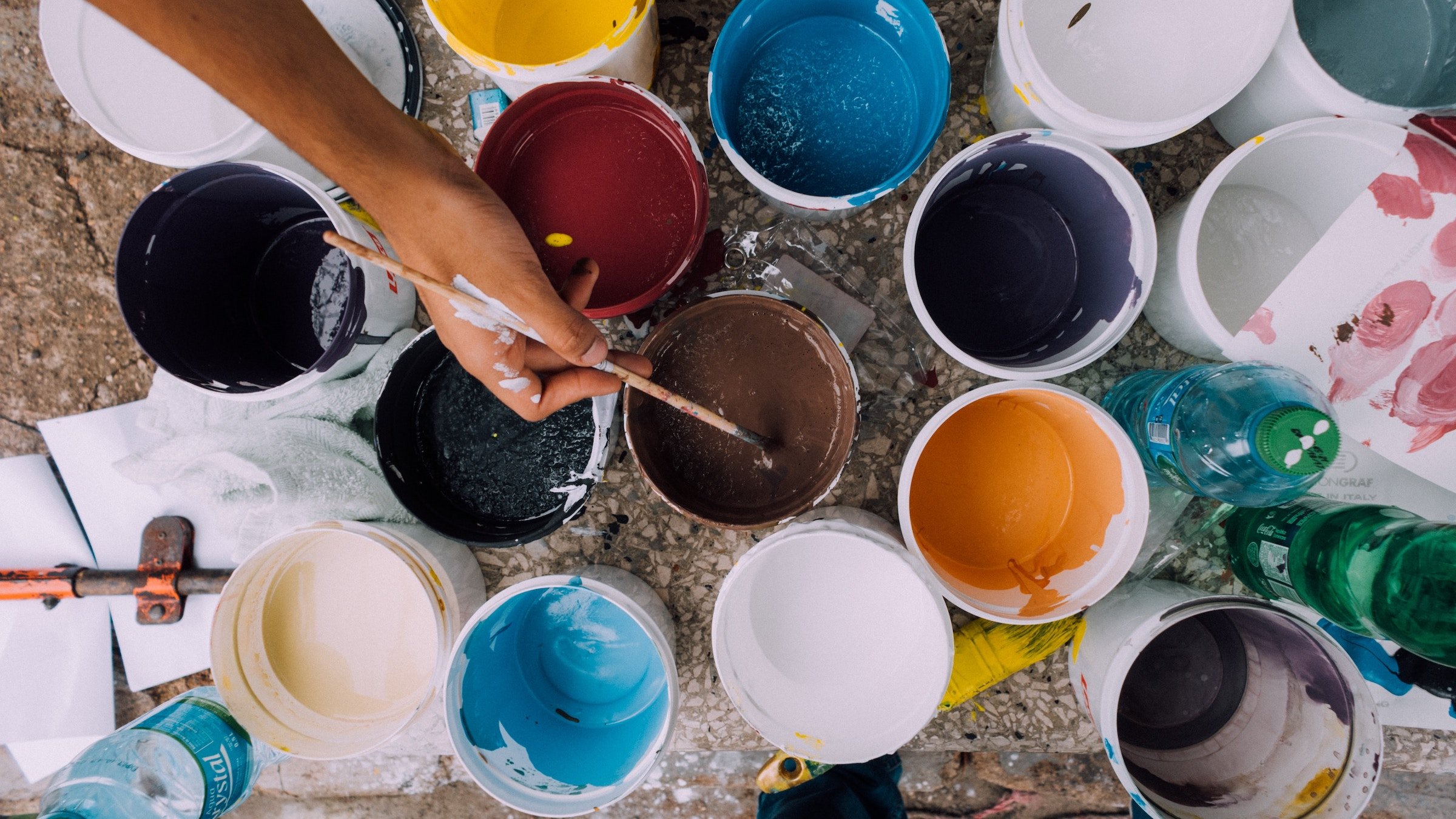 Photo via Unsplash
There are many variables to determining how long a paint job will last like the quality of the paint and the condition of the surface you're painting. In general, interior paint will last from 5 to 10 years.
You can expect your exterior paint to last between 5 to 7 years. Keep in mind that your exterior paint will be affected by regional climate conditions, the material painted, and the type of paint used.
The Key to a Longer Lasting Exterior Paint Job for Your Home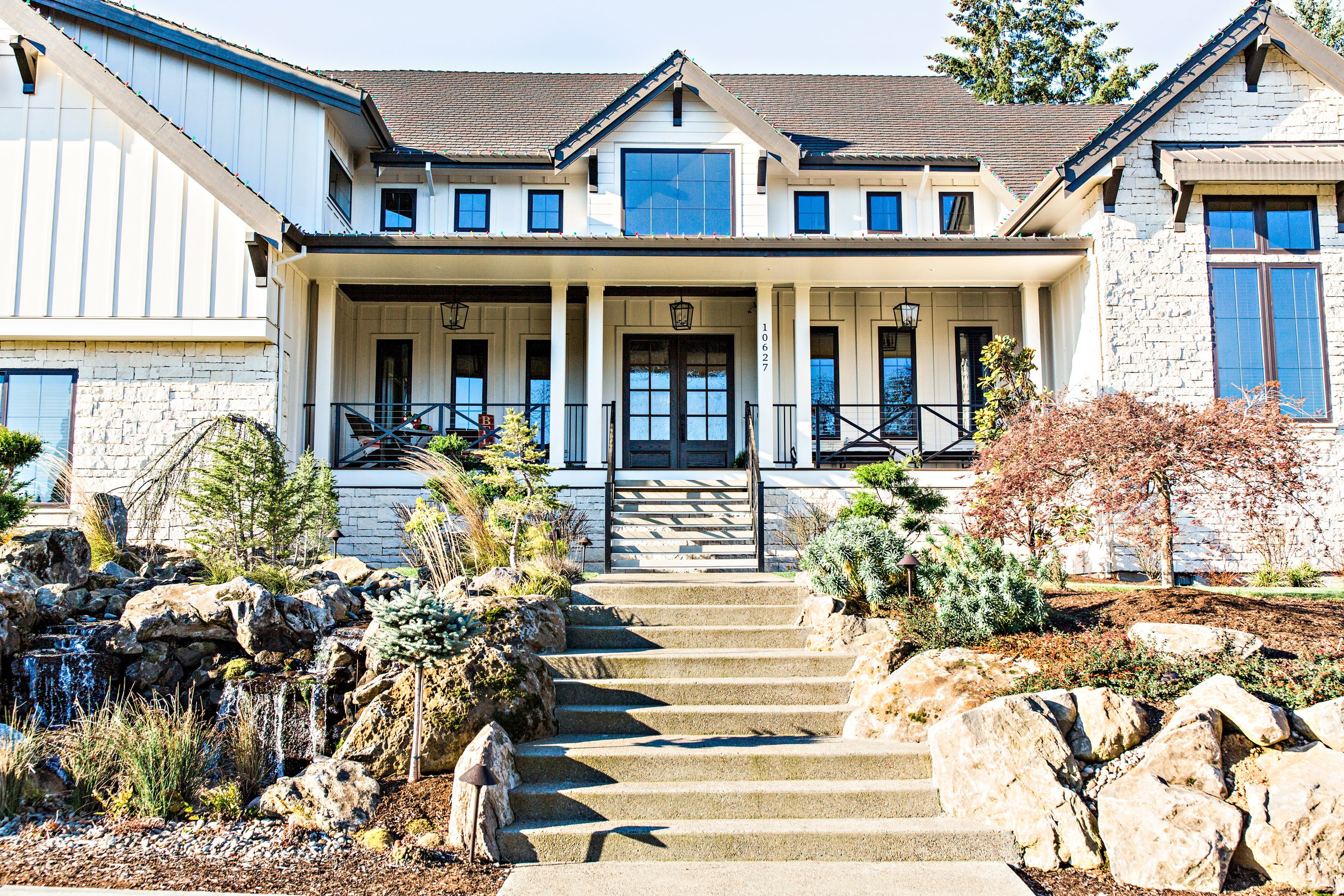 In order to get the most out of your exterior paint, you need to purchase the right exterior paint from the get-go.
You'll get the most life from exterior acrylic paint and slightly less with latex (water-based) and oil-based paints. While oil-based paints have been banned in several states due to high VOC off-gassing, new paint formulas have allowed other types of paint to achieve the same durability and lifespan.
A good quality paint typically costs around $30 per gallon. When you purchase the paint, make sure that it is the right type of paint for your home. For example, if you have an exterior made of brick, masonry, or stucco, you'll need different paint than if you have a wood or metal exterior.
Follow these steps before painting the exterior of your house to make your exterior paint job last longer.
Choose a light shade.

Though darker colors may be trending right now, they will absorb more sunlight and fade faster. Choosing a light color

will add up to five years to the lifespan of your exterior paint.
Let the paint cure before you apply a second coat.

Be patient and let the paint dry or cure the recommended number of hours before applying a second coat (12 to 24 hours). This will extend the life of your exterior paint.



Proper preparation is key.

While prep work can be tedious, failing to do so will lead to chipping and peeling. Scrape exterior walls to remove any loose or peeling areas. Wash off dust or dirt, and then allow the surface to dry for maximum adhesion. Apply paintable caulking to seal window edges and use a primer coat to protect the wall from moisture infiltration.



Use the correct application tools.

Airless sprayers and natural bristle paint brushes are best for obtaining a smooth finish that adheres properly to the exterior wall surface. This will help keep the outside of your home looking like new for years to come.



Take note of the regional climate.

This is the biggest factor when determining how long your paint will last. Humidity, sunlight, harsh temperature fluctuations, snow or rain, hair or high winds, and proximity to the ocean can all lead to chipping, peeling and fading. Be sure to choose paints that are made to withstand severe weather conditions.



Consider the material you're painting on.

Wood degrades quickly, and so do brick and stucco. Be sure to seal any gaps in the material and use a good primer before painting. Vinyl and aluminum siding are the most durable with paint lasting 20 years or more.
How to Make Your Interior Paint Last Longer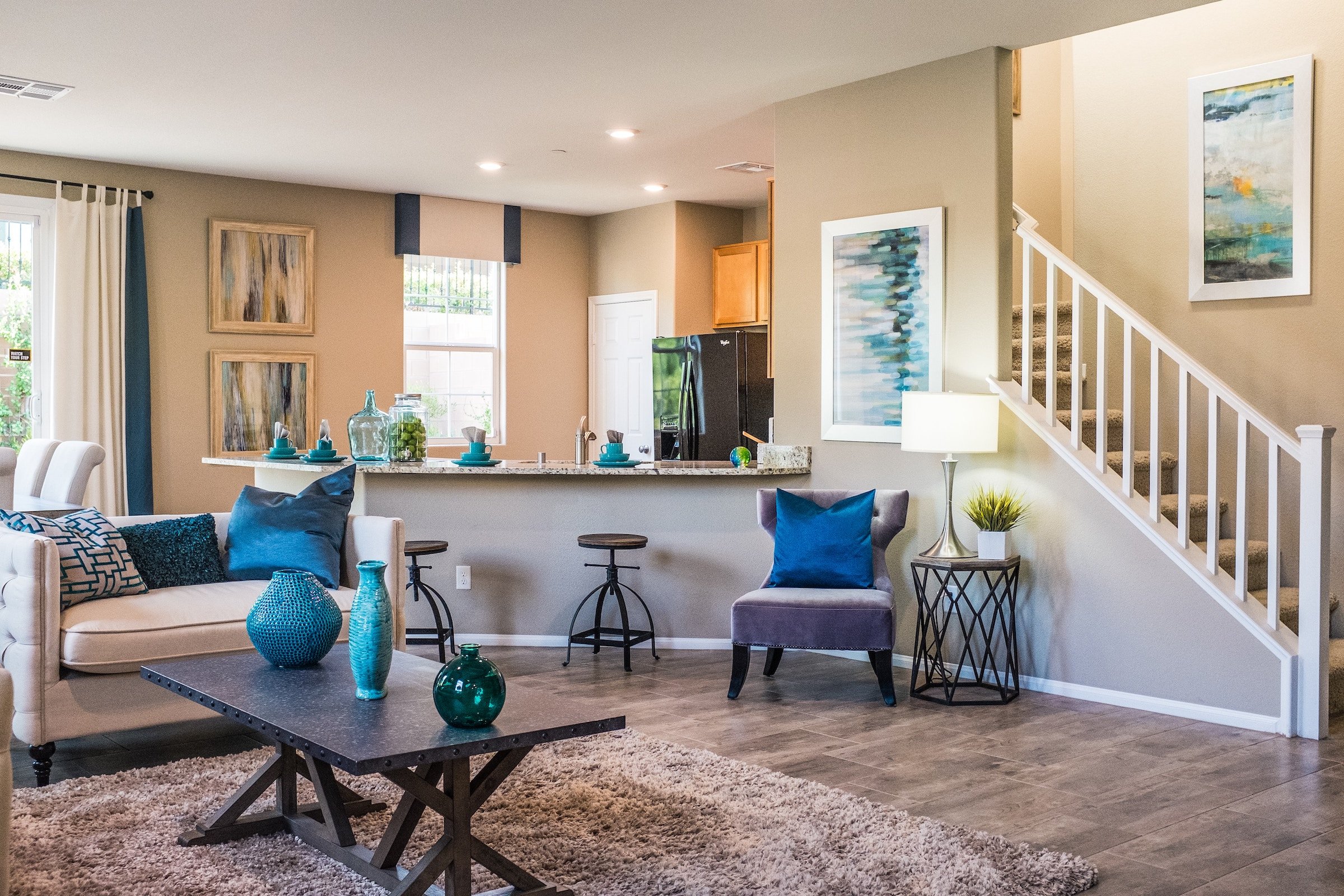 Photo by NeONBRAND on Unsplash
Prep work is imperative inside if you want to keep your interior paint looking good for longer. Take care of drywall repairs and use a primer before applying the finish coat. Use a high-quality paint and the proper brushes and rollers. Be sure to use the proper finishes for bathrooms where humidity is high or you'll be repainting before the year is over.
Keep your interior paint job looking fresh and attractive all year long by following these maintenance tips:
Wash and dust the walls on a regular basis.

Keep ahead of dirt and grime in high-traffic areas like the kitchen and bathrooms. Use a microfiber dust cloth or vacuum to clean dust that accumulates on your walls. Wash dirt and grease with a natural sponge with non-abrasive soap and water solution.



Protect your paint with corner guards.

Protect wall edges/corners with inexpensive corner guards. This will keep chips and damage to a minimum.



Install window treatments to keep fading to a minimum.

Make sure you have window treatments in areas that are subject to direct sunlight. This will protect your wall color, artwork, and your furniture, too.



Repair damage quickly.

Touch-up chipped or peeling areas as soon as possible. Fill in holes, sand chipped spots and repaint, and repair any water leaks to prevent bubbling paint.
Call in the Professionals to Get the Most Out of Your Paint Job
If you live in the Dallas, Los Angeles, or San Diego areas, Puls can help with your interior painting projects. We offer handyman services and can handle simple touch-ups or paint several rooms. Our trusted technicians can arrive at your doorstep at a time that's convenient for you.
You can supply the paint that matches your decor perfectly or let our professional bring all the supplies for a complete, affordable project that will provide years of beauty and enjoyment.