The way we feel about TV cords is a little like the way we used to feel about prom chaperones – we know they've got to hang around, but we'd really prefer not to see them. Fortunately, when it comes to cable concealment, we've actually got a choice in the matter.
There are lots of ways to hide TV wires without breaking a sweat or breaking the bank, and who better to give some pointers than our resident technicians? Our experienced pros weighed in on their recommended ways to clean up the look of even the most wiry entertainment center, and now we can barely conceal our excitement to share them with you. Read on for some of our favorite tips.
How to Hide TV Wires Behind the Wall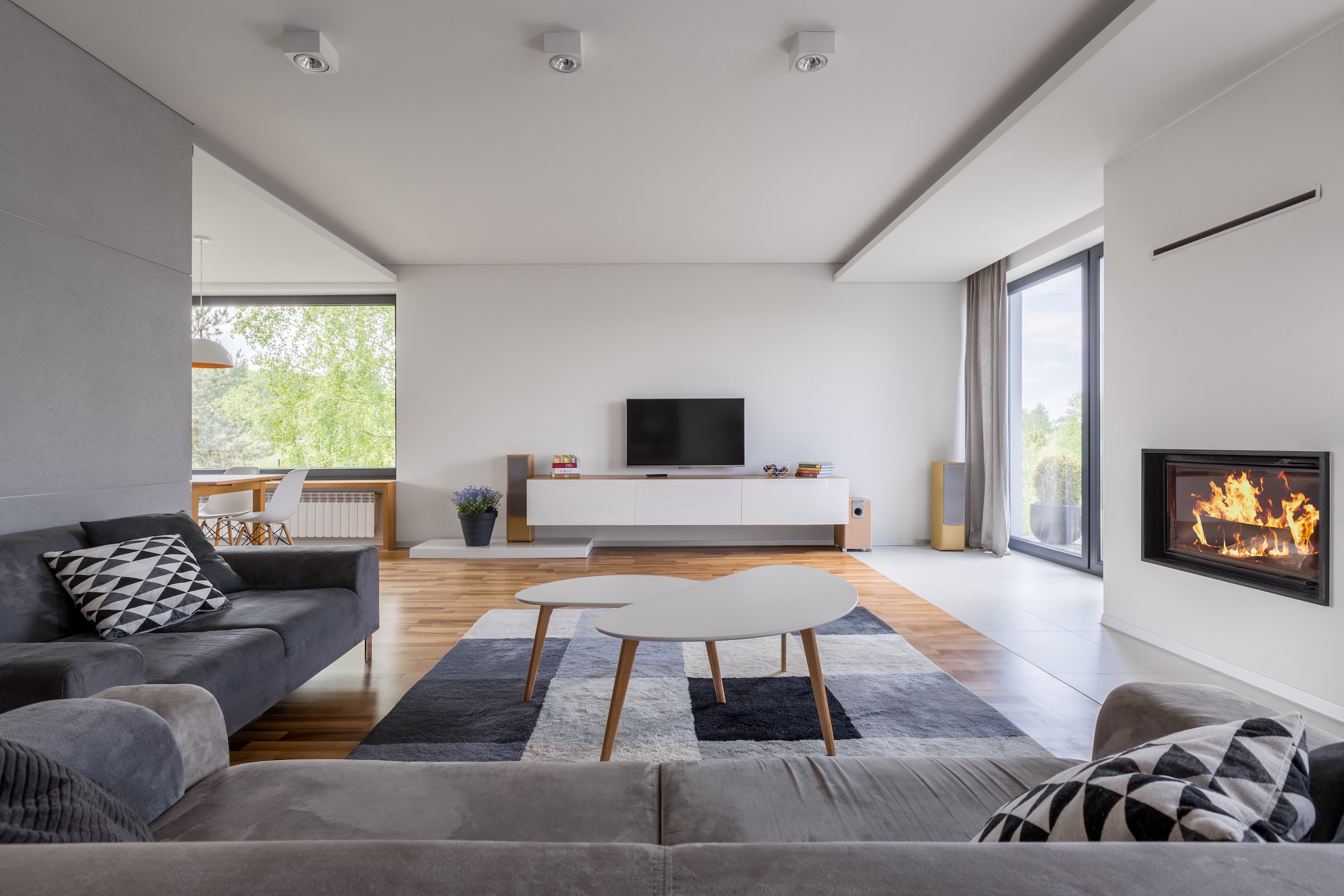 If you've got a little time and a few common household tools, then you can hide TV cords behind wall paneling by cutting a hole in the wall and snaking your cords through. This is a great method for post-TV mounting wire concealment if you have drywall, as easy-to-install cable plates can be purchased for under $10 to give the setup a nice, finished look.
Note: If your wall is made of a hardier material than drywall, if you're renting, or if you don't have the tools, consult a professional about in-wall cable concealment.
What You'll Need:
Stud finder
Utility knife
Recessed cable plates, for purchase at a hardware store or online
Screwdriver or drill
Pencil

We're going to make the cut behind the television, so that the TV itself helps conceal where the cords go into the wall. Grab a

pencil

and the template that comes with the cable plate, line it up level behind the TV, and

trace where you'll be making your cuts

.

If you have an extendable TV mount,

pull the television forward so you can access the wall

, otherwise, take the TV down from the mount before proceeding.

Before cutting into the wall, use the stud finder to ensure there are no studs, electrical, or plumbing inside the wall where you intend to cut.

Using the

utility knife

, cut lines along the template that you've traced to make a hole in the drywall, first lightly and then going deeper into the drywall on subsequent passes, until you've cut all the way through.

Place the top

cable plate

into the wall with the inner curve facing downwards to easily feed the wires through. Install it by tightening the screws with the

screwdriver.

The plate has plastic arms which will extend and secure the plate against the wall from inside as you tighten the screws.

Cut the bottom box out as you did the top, but before installing the cable plate,

feed the TV wires through and out the hole

. Then, feed them through the cable plate, place the plate against the wall, and finish screwing it in.
Organize Cords with Cable Clips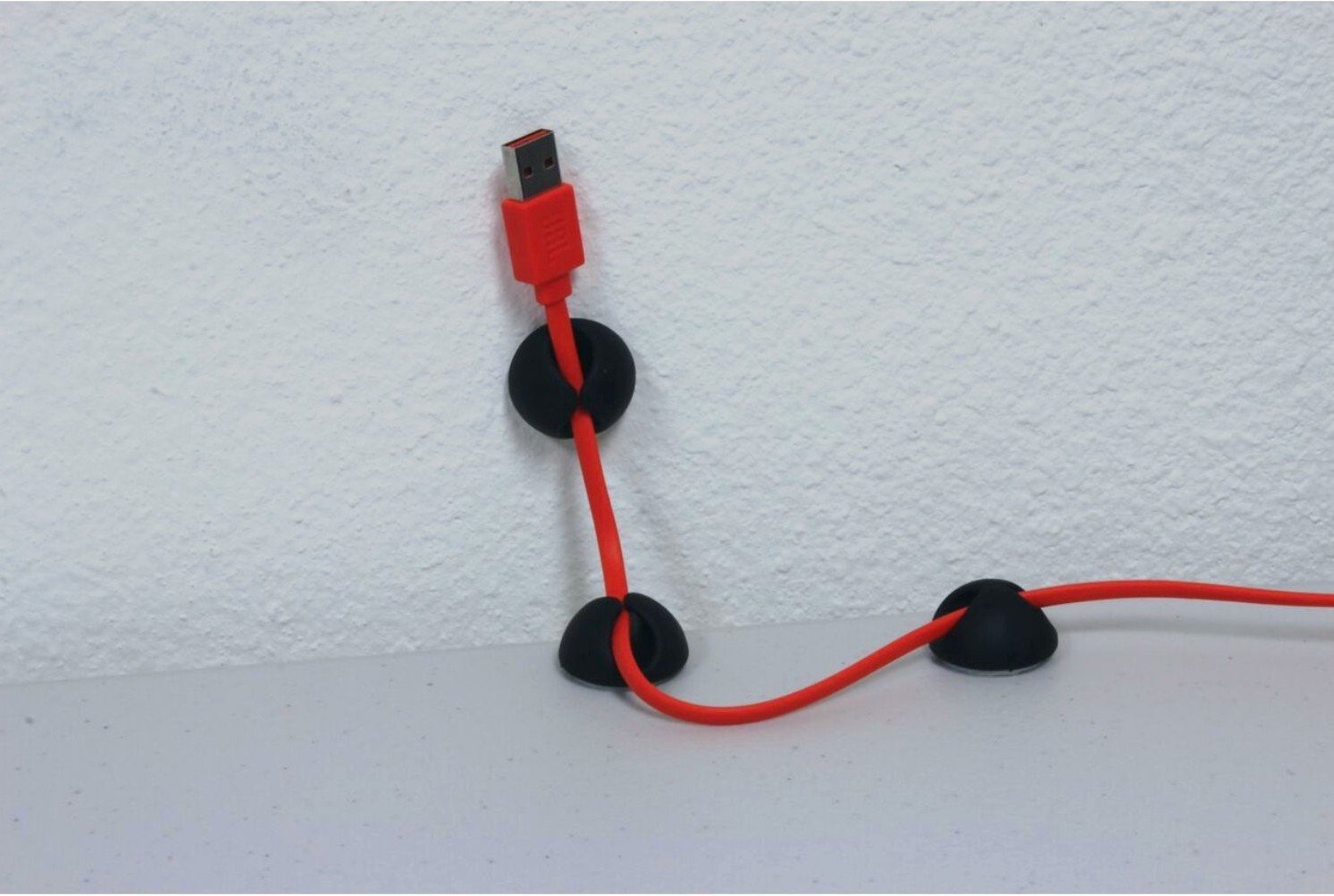 Image courtesy of Walmart
A really simple and non-invasive way to hide cables is to run them along the back of your entertainment center. It's super-easy to do with the help of these self-adhesive cable clips, which you can run along the back of a TV stand or other furniture to keep your cables quietly tucked away for all eternity.
Hide TV Wires and Cables With an Over-the-Wall Concealer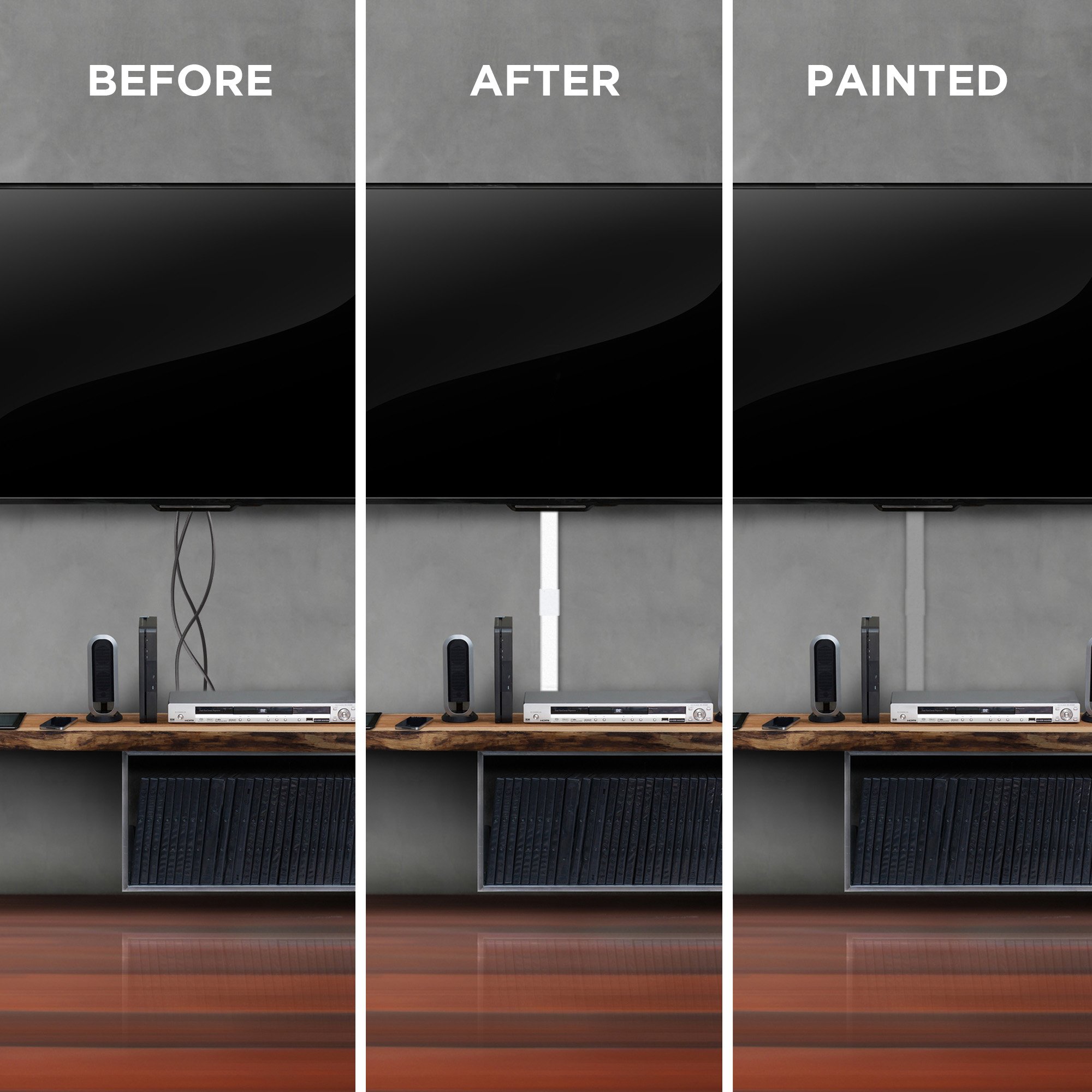 Image courtesy of Walmart
Another great method to hide cords is to use an over-the-wall TV wall mount wire concealer. Wires are hidden beneath a plastic raceway, which can be secured to the wall either by an adhesive or screw-in wall anchors. Simply run the wire along the raceway, snap the plastic cover into place, and your cords are out of sight and mind. To help blend in even further, you can paint the wire concealer, which usually comes in neutral colors, to match your wall.
Puls Offers TV Mounting, Cable Concealment, and More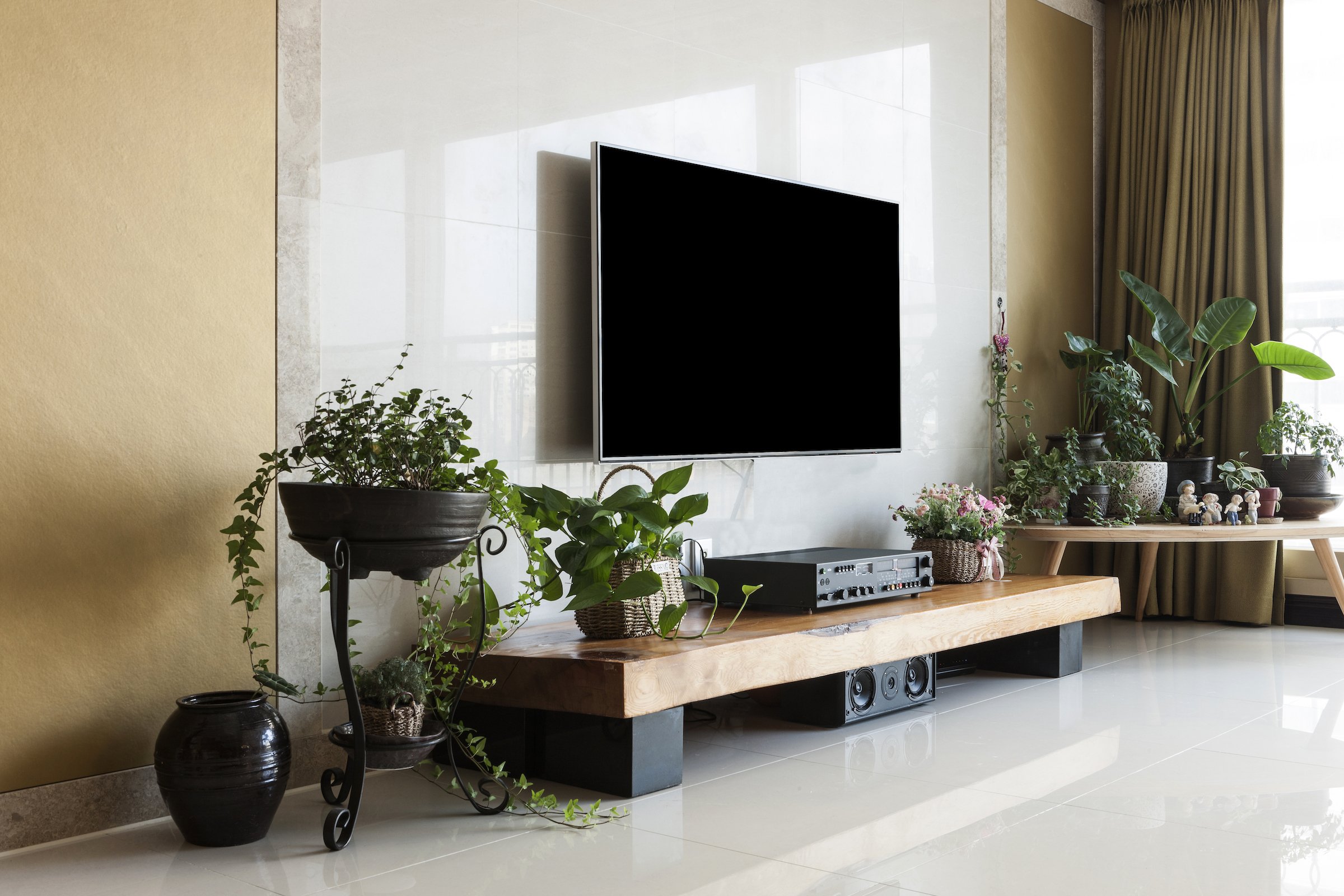 Not only can we mount your TV, but we also offer a full range of custom install services including cord concealment, device setup, sound setup, cable extension, and device connectivity. Whether you have Apple TV, Roku, a cable box, or a video gaming console, our techs have you covered.
With our full range of services, we can take care of your TV mounting needs in no time, to make things as convenient for you as possible. And booking a Puls technician is super easy -- simply hop online, select the services and time slot that are best for you, and a Puls technician will show up at your door, often on the very same day.
Book your Puls TV mounting service today and you could be enjoying a flawless new TV setup by as soon as tonight.