Halloween is usually a time filled with family, candy, and lots of goblins and ghouls roaming the streets in search of goodies. Taking extra precautions during this festive time is, however, warranted. The holiday's primary activity, trick-or-treating, can be summed up in one word by those who participate in it: euphoric.
As much fun that one is sure to have on Halloween, there are also inherent risks regarding the safety of your home. If you're going to take your kids trick-or-treating, you'll want to put some protections in place before you leave, devices such as smart security cameras, smart locks, and other smart home technology.
Each of these devices is designed to keep your home unscathed from those seeking more than just candy - from burglars to teenage tomfoolery. Here's our list of smart devices that will ensure you can focus on having a great time with your family while keeping your most valuable and private space safe from intruders this Halloween.
Smart Garage Opener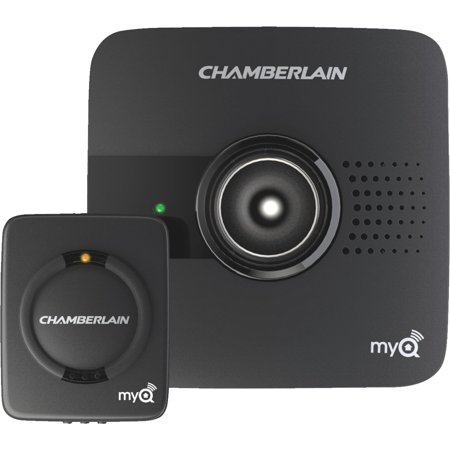 Another vulnerable point of entry to your home is the garage. If someone enters from there, they likely have access to your car, or other expensive storage equipment. Not to mention, a garage door is an easy way for burglars to enter into your house, especially if you have a faulty standard garage door or fail to close it properly before leaving.
Even if you plan to hand out candy, it is nice having the piece of mind that your car will remain safe and sound if you're away. The Chamberlain MyQ smart garage opener has custom alerts that arrive directly to your smartphone.
If you want to connect it to your Google Assistant, there is a monthly subscription fee of $1. Homeowners can also control their garage door from their smart devices as well as set alerts when the garage door is unexpectedly opened.
It's also important to ensure that your garage door is in tip top condition this Halloween. Click here to book a garage door repair with us, and we'll perform a 25-step in-home diagnostic free of charge.
Smart Locks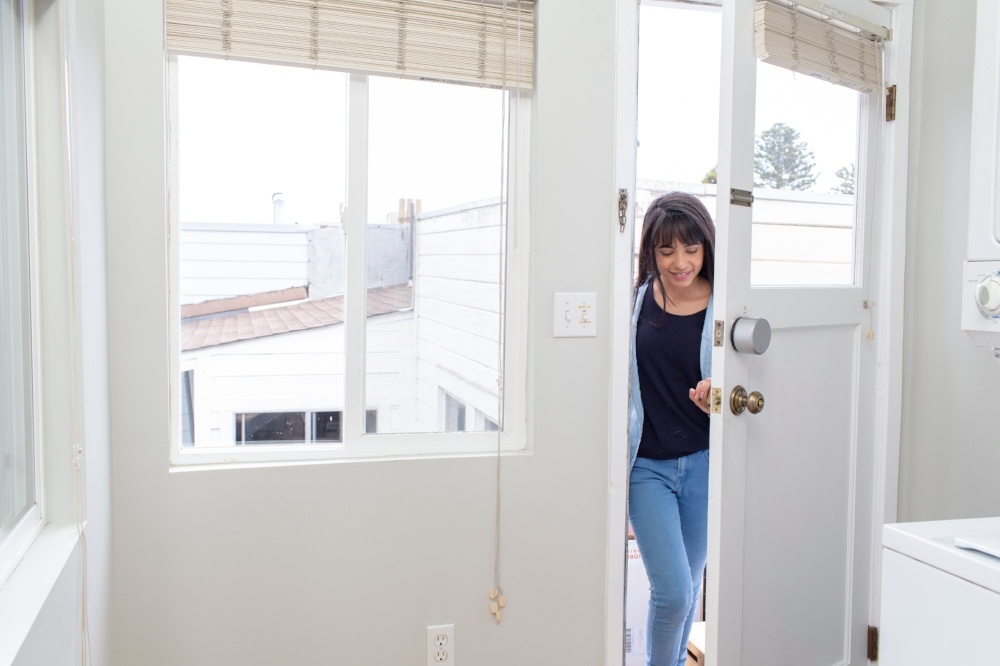 Smart locks are seriously high-tech. Today, there are tons of options regarding smart locks, but we'd like to highlight one in particular: the August smart lock.
With August smart locks, know who's at your house around the clock. Give guests access by creating unlimited digital keys that are good for as long as you desire. This eliminates the need to unnecessarily duplicate keys.
August is so smart, that it automatically notifies you if your door is not closed properly and allows you to lock it from anywhere. Via the August App, homeowners can track activity to know who's at your door.
Smart Lighting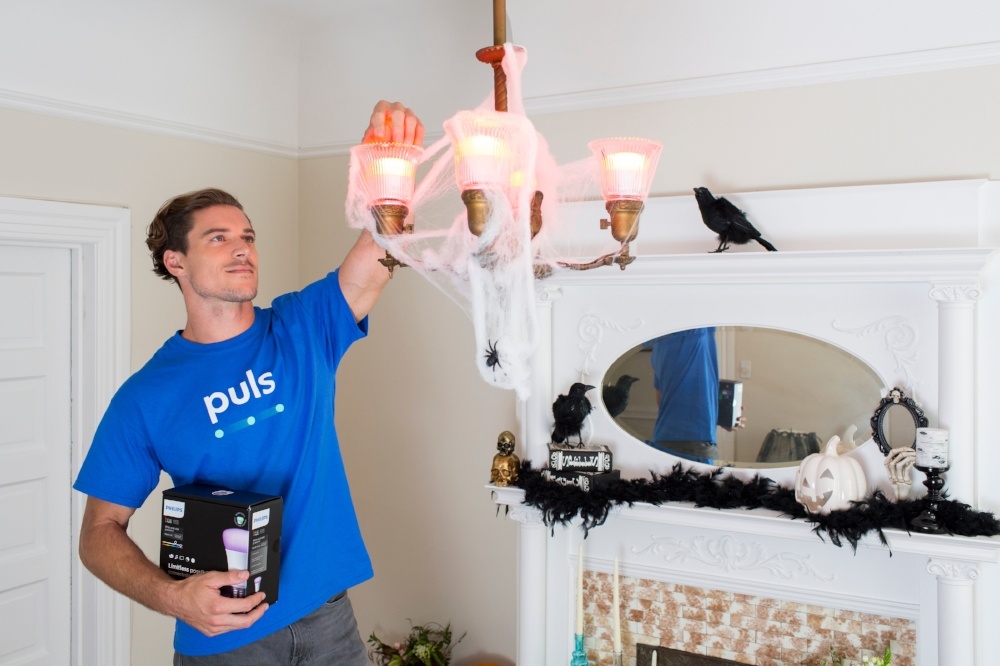 In addition to voice-controlled capabilities, with Philips Hue smart light bulbs, homeowners can control their lights with the single tap of a button. You can create personalized lighting to reflect moods in various rooms.
Hue's smart lighting technology can even be set up outside and programmed to come on if someone comes on your property, so people think you're home, even if you're not. When it comes to protecting the inside of your home, smart lighting is a fantastic option.
We've got your back
At Puls, we want you to make the most out of this year's Halloween with friends and family. Enhancing your home with smart devices can help you make the most of the night and have peace of mind. This is why we offer same-day installation for all your smart home devices and for your broken garage door.
In addition, we offer competitive pricing for all of our smart device installation services and have hundreds of technicians in over 14 major cities nationwide. Book an appointment online today, and click here to get $10 off your first smart home installation.