Appliances make our lives easy. We no longer have to worry about washing dishes by hand, hanging out the clothes to dry, or heating up the fire to cook a meal—it's all done and ready for us with the click of a button or a flip of a switch.
So, it can be extremely frustrating when these modern conveniences suddenly go away because of wear and tear or a faulty part. If you own a Frigidaire appliance, you can typically expect them to last about 10-15 years (although with the right care and maintenance they have been known to last up to 20 or more).
Beyond that, however, the appliances can be susceptible to natural aging, and things can start to go wrong. If your Frigidaire appliance has started to slowly wear down or it's stopped working altogether, it's likely you don't have the time to sit there and troubleshoot it for too long—which means you'll need a local repair company to fix the problem right away.
Looking for a reliable, knowledgeable repair company can be a task in and of itself. When you're faced with the challenge of a broken-down appliance, here's what you need to look for as you search the web for 'Frigidaire repair near me.'
First, Some Background on Frigidaire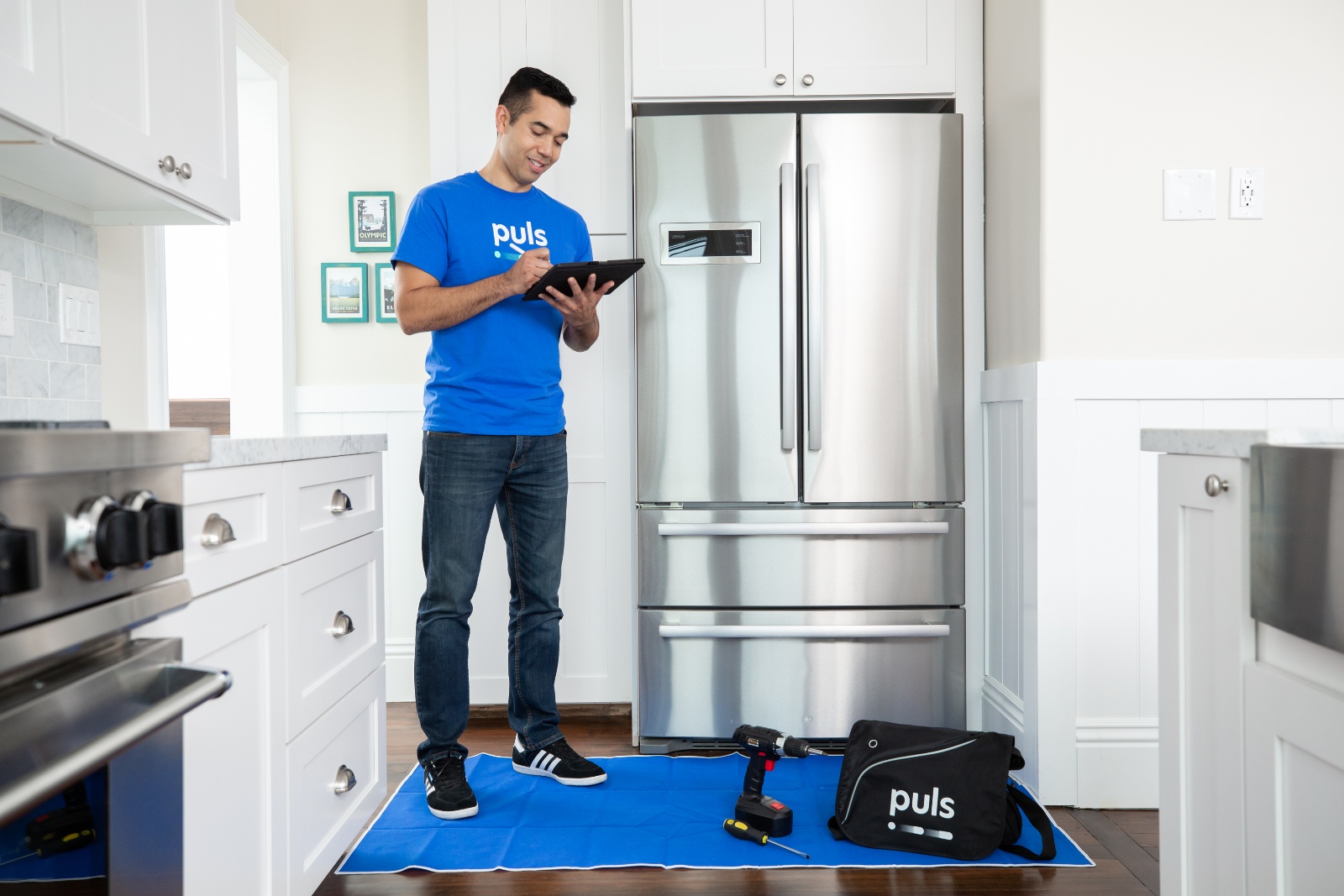 When you're about to hire a local technician to care for your appliance, it can be helpful to know a little bit of the company's backstory and where the appliances are physically made. Frigidaire is a truly American corporation, with roots in Fort Wayne, Indiana. The company began in 1916 as the Guardian Frigerator Company after Nathaniel B. Wales and Alfred Mellowes created the first self-contained refrigerator, but it quickly changed to Frigidaire in 1918.
From about 1919 to 1979, the company was owned by General Motors, and today they are owned by Electrolux and are currently headquartered in Charlotte, North Carolina. Many of the products that Frigidaire makes (which include freezers, refrigerators, washers, dryers, dishwashers, ranges, air conditioners, microwave ovens, and dehumidifiers) are still built right here in the U.S. at locations in North Carolina, South Carolina, and Minnesota.
Although Frigidaire appliances are used in millions of households all over the country and are a very popular brand, they are not immune to the perils of time and can eventually break down after several years of heavy usage.
Have a Frigidaire appliance in need of repair? Read on for more information on what to look for in a local appliance repair company.
Convenient Online Booking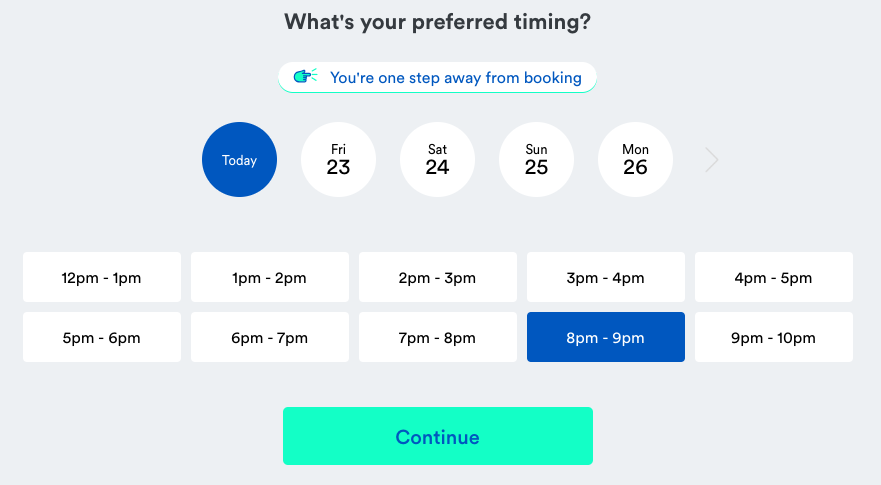 When you're looking for someone to fix your Frigidaire appliance, you certainly don't have the time to spend on hold, trying to get ahold of someone just to book a repair appointment. Search for a company that has an easy-to-use online booking system that you can access from work, home, or even via an app while you're waiting for your daughter to get out of dance lessons or at the gym on a quick elliptical session.
An online booking platform like Puls's makes it easier for you to schedule an appointment that will fit your schedule, as opposed to just taking the first 12-hour window that's available on an inconvenient day.
A Guarantee on Parts and Work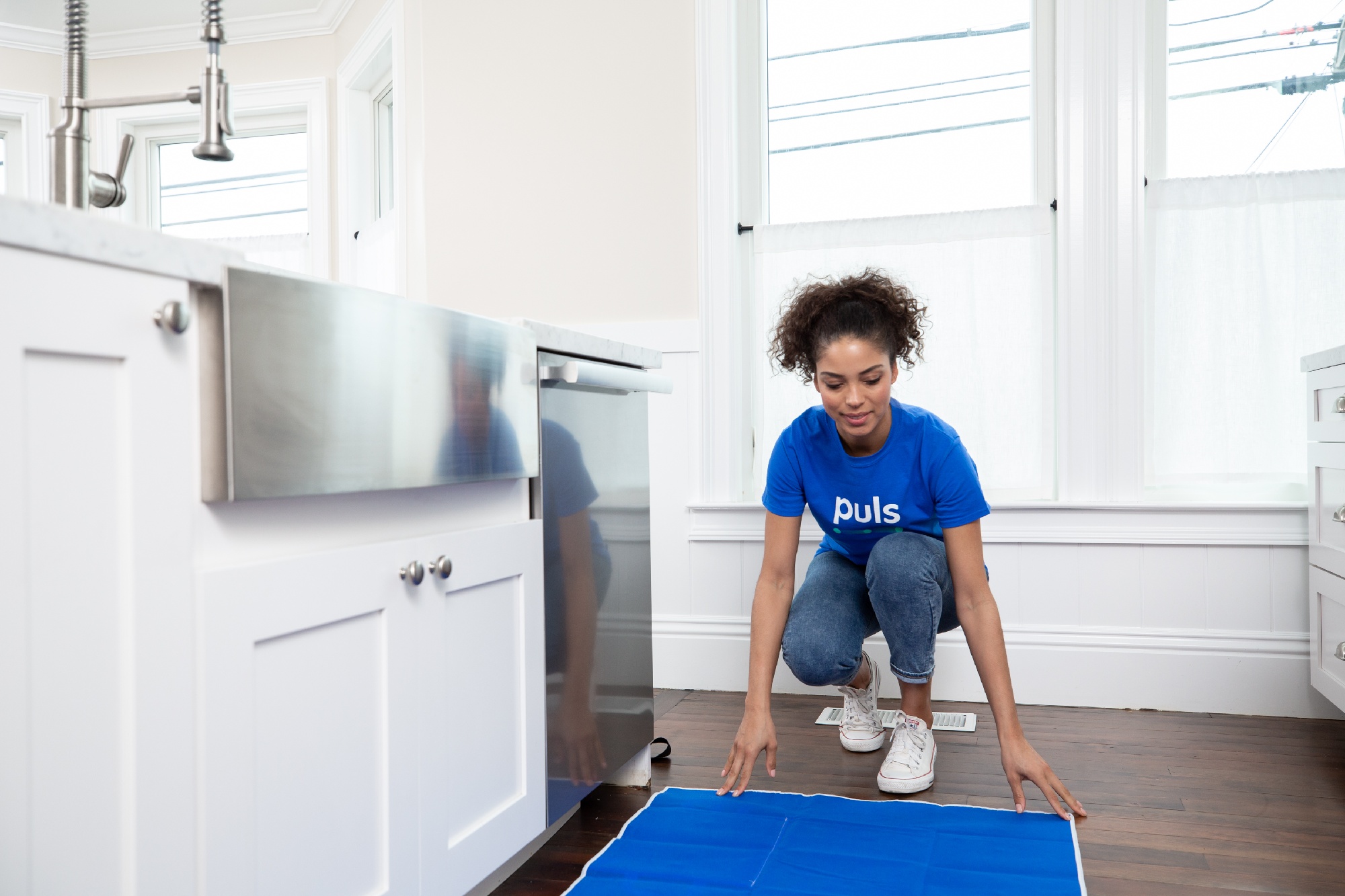 They say there are no guarantees in this life, but the one exception should be when it comes to repairs. When booking a company to fix your appliance, you should always ensure that their work is licensed, insured, and comes with a guarantee on both their labor and the parts they use to fix the appliance.
This guarantee can give you peace of mind when the washing machine starts to flood again or the refrigerator suddenly stops keeping things cool. The guarantee will allow you to call the company back and have them fix the problem until it's right—because that's the least you deserve.
Same-Day Appointments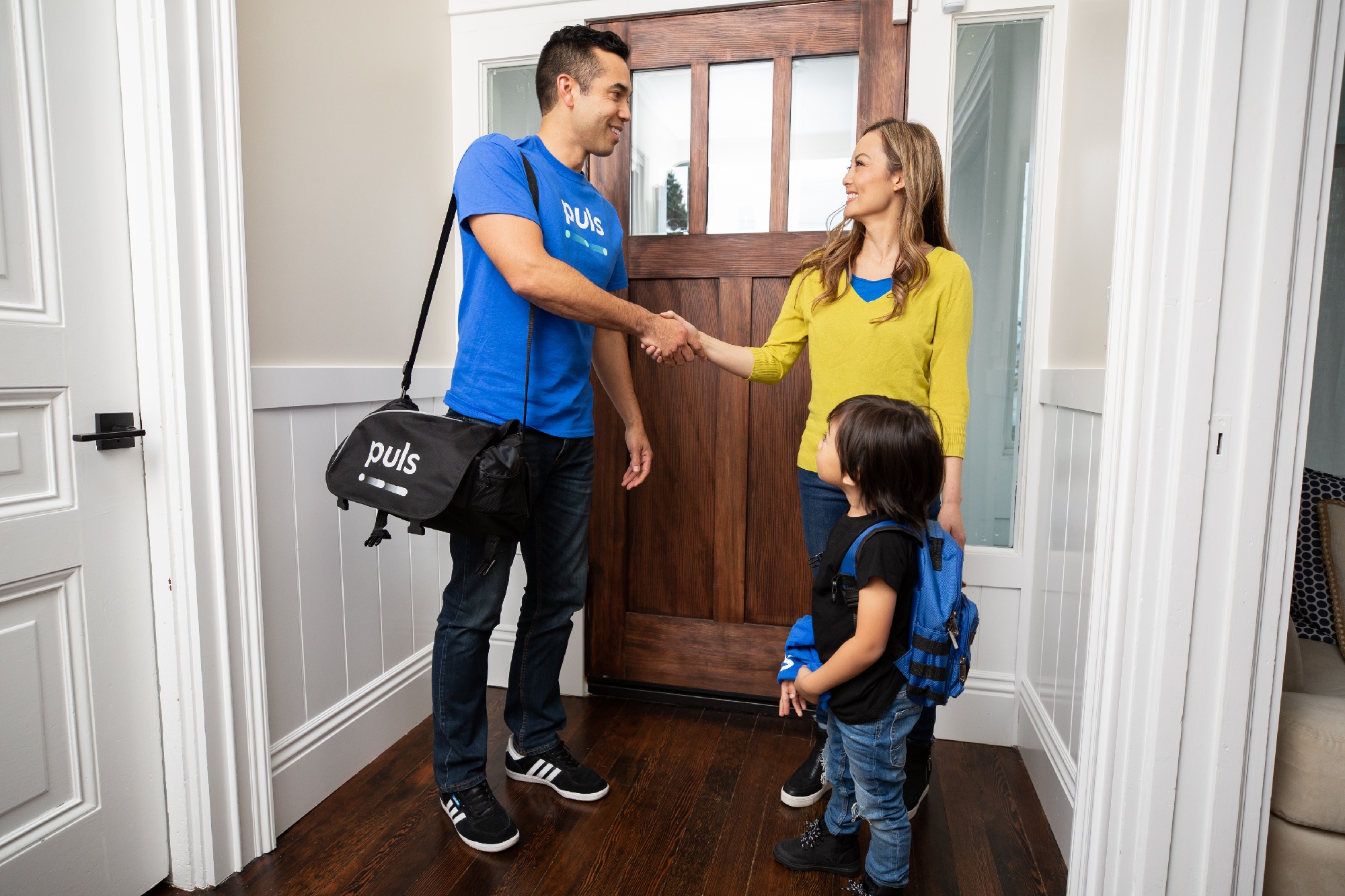 We don't really have time to wait when the washer or dryer is broken, let alone wait for days for it to be fixed. When looking for a Frigidaire appliance repair company, search for one that has same-day appointments available so that you don't have to go too long without attending to that giant pile of laundry in the basement.
OEM Parts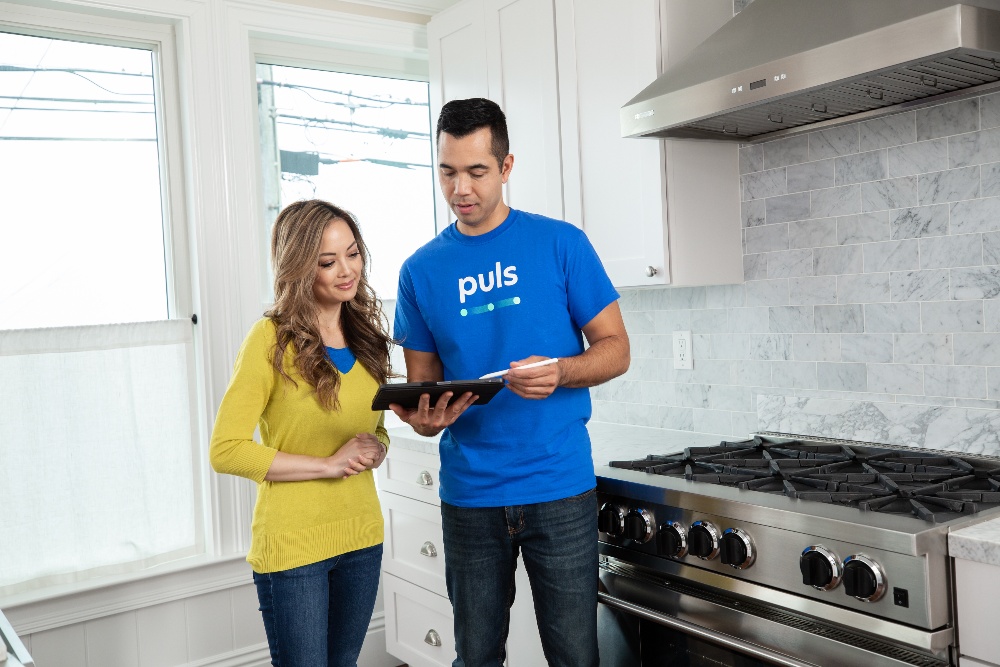 One of the most crucial things to look for in an appliance repair company is that they use OEM (or original equipment manufacturer) parts when they have to replace anything in your machine. An OEM part is always preferable because you can know for certain that the part will be compatible with your machine, unlike many aftermarket parts. This can cut down on future repairs that will need to be made—especially if the aftermarket part is faulty.
Choose Puls for All Your Frigidaire Repair Needs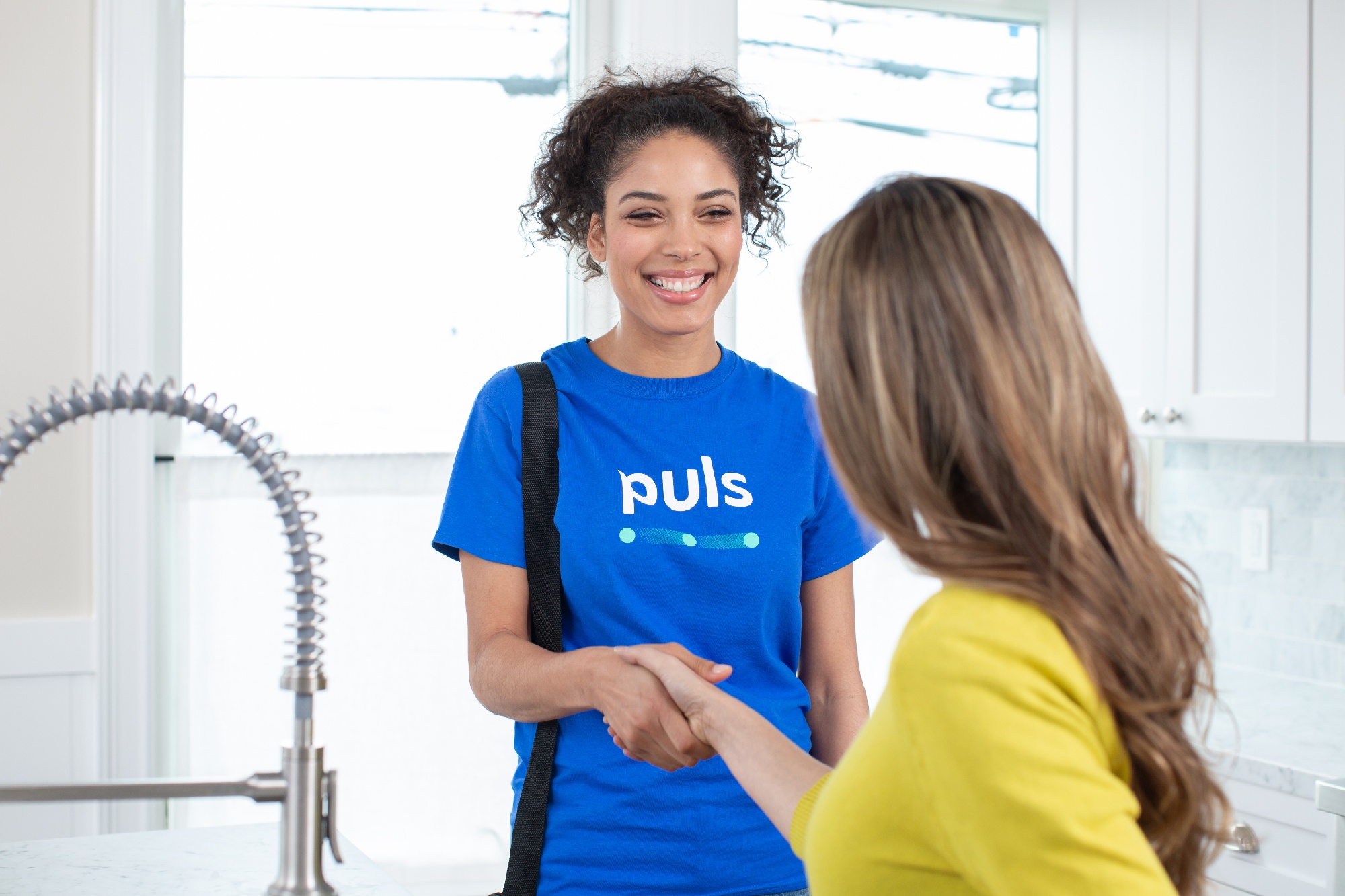 If you're looking for a reliable, knowledgeable Frigidaire repair company near you, look no further than Puls. Our expert technicians in your neighborhood are ready and available to come to your home and diagnose and repair all your broken appliances at a time that's most suitable for you.
We're proud to offer convenient online booking, same-day appointments, and we never charge hidden or emergency fees. We also want to make this process as simple as we can for you, which is why we are available every single day, including evenings, weekends, and even holidays.
One of our Frigidaire experts can professionally inspect your appliance and diagnose the issue for just $79. Should you decide to move forward with the recommended repair, we'll waive the diagnostic fee completely—with our repair prices starting at just $139.
Book an appointment with Puls right now, and you could be enjoying a working dishwasher, washer, or dryer by as soon as tonight. For a limited time, take $20 off your repair when you book online with the code: SAVE20.