Laundry may be a chore, but nothing beats that warm, fresh-out-of-the-dryer feeling when you pull out a still-toasty towel and hold it up to your face. Of course, if your dryer isn't heating up properly, that can put a real damper on things.
Not to worry. Before you go calling in the pros, try this sizzling hot dryer troubleshooting guide – if you've got a dryer not heating as it's supposed to, these simple tips may be able to save you some time, as well as some hard-earned cash.
Replacing the Heating Element
Especially if your clothing gets warm – but not warm enough – and won't get dry, it's possible that a broken heating element is to blame. Fixing it yourself can be straightforward enough, provided you've got a flathead screwdriver, a ¼ inch socket wrench, and a bit of patience.
You'll also need a replacement heating element, which can be found online or at your local hardware store – just check your dryer model so you know to buy the appropriate one. They average around $35 to $50 online.
Unplug your dryer (this is something you'll always want to do before attempting a fix, in order to avoid electric shock) and pull it away from the wall. Remove the exhaust hose, as well as the back paneling, keeping an eye out for a small metal housing – that is where the heating element is located.
Remove the two black quarter-sized sensors on the outside of the casing and disconnect the wires that keep them attached, so that you can pull out the whole metal box.
Pull the casing out and turn it around to access the heating element. Check for broken coils, which are probably the culprit. Replace the heating element and reassemble the casing, dryer panel, and ventilation duct.
Clearing a Clogged Ventilation Duct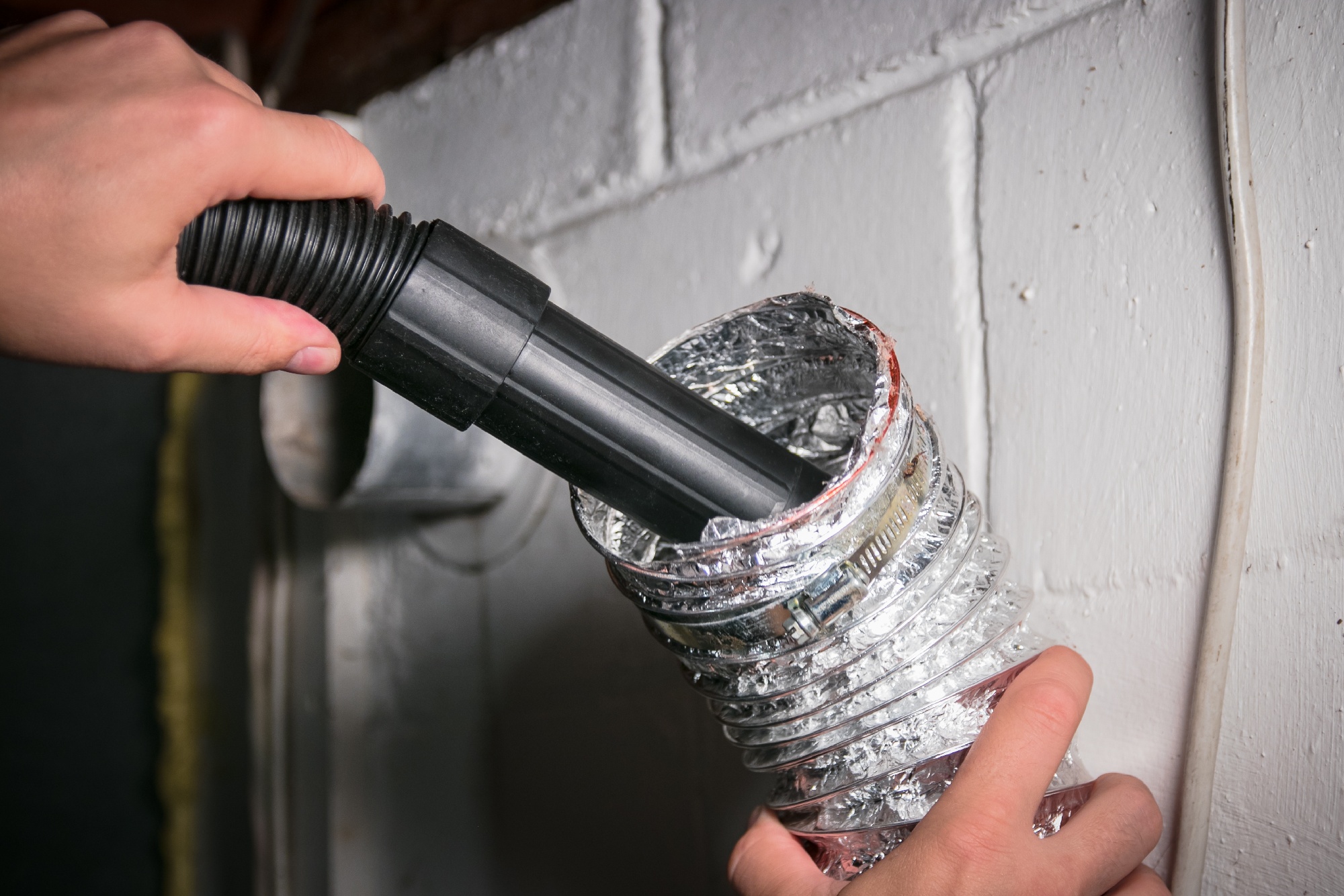 Speaking of ventilation ducts, a stopped-up duct is another possible reason behind a dryer not heating properly. We recommend that you have your dryer ventilation duct cleaned regularly – at least once a year, depending on how often you use it.
That's because just like a dirty lint trap, a dirty dryer vent can be a fire hazard, in addition to stopping your laundry from getting dry. Cleaning it is straightforward – in theory.
Essentially what you're doing is taking a long brush, sticking it in the vent, and scrubbing out any blockages. In practice, though, you'll want to follow these tips for safety and to prevent doing damage to your vent.
You'll need to locate both ends of the vent. The indoor side should be pretty easy to spot – just follow the vent tube from your dryer. The outdoor side may not be as simple, but a little poking around the perimeter of your house at ground level should turn it up.
Once you've found both entries to the vent, pull your dryer away from the wall, unplug it, and disconnect the vent tube from both the dryer and the wall.
Clean all the way from the inside of the dryer, through the vent tubing, and then from the vent opening in your wall. The vent can be upwards of 25 feet long, so cleaning it properly can be complicated, but brush kits can be purchased online to help you with the task.
It's possible to rig something up yourself, but somewhat less than practical, since you'll want something both long and flexible that'll neither break nor cause damage to the inside of your duct.
Once you've finished cleaning the vent, put everything back together and you should start to enjoy the feeling of warm laundry again.
Replacing a Thermal Fuse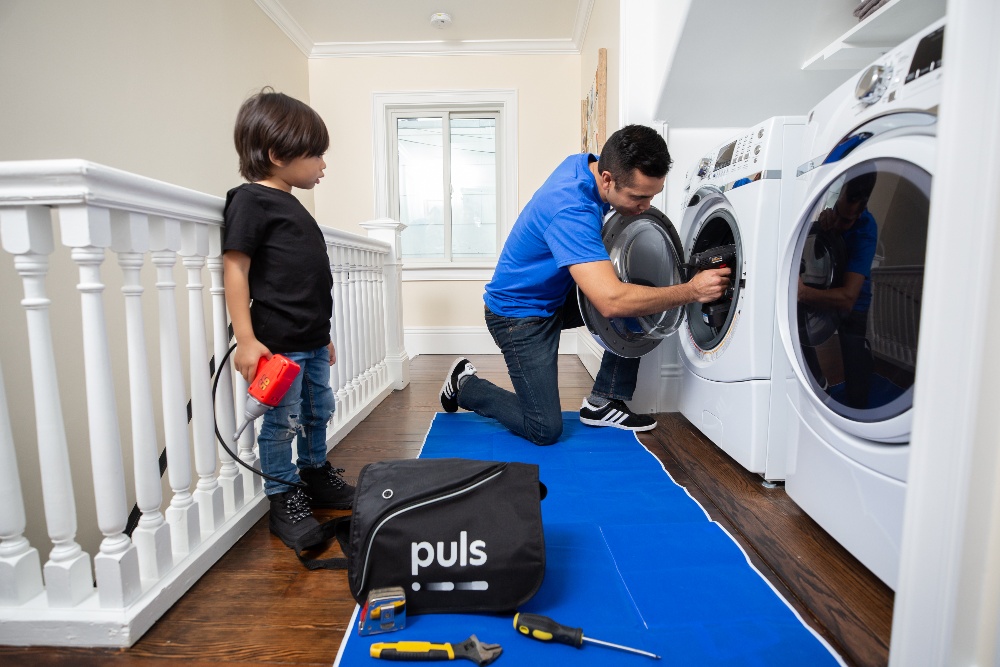 Lots of home appliances use a thermal fuse as a safety feature to shut the appliance down if it starts to overheat. But much like an old-fashioned fuse in a fuse box, it only works once, and then needs to be replaced.
If your dryer is running but your clothing is coming out cold and clammy, or if it's not running at all, there's a good chance the thermal fuse was tripped without your knowledge and it's got to be replaced.
In addition to a new thermal fuse, you'll need a flathead screwdriver and a ¼ inch socket.
The first step is finding your dryer's thermal fuse. It can be located in different places, but if you consult your dryer's manual or search online, it should help you find out where your fuse is hiding.
The thermal fuse will be somewhere behind the back paneling or the kick panel, so you'll want to unplug the dryer and then remove those with the screwdriver and/or socket in order to access it. You'll see the fuse is an inch or two long and has two wires connected to it.
You can test to see if the fuse is the issue by taping those two wires together, plugging in your dryer, and seeing if it runs properly. If it does, you can go ahead and replace the fuse.
Note: no matter how tempting it may be, do not permanently use the dryer using this bypass method. It can be a major hazard.
Disconnect the wires from the fuse, and remove the old fuse using the socket. Attach the new fuse to the housing and reattach the wires – it doesn't matter which wire goes into which terminal. Reassemble the dryer panel, and voila. You've just fixed your dryer.
DIY Not Your Thing? Leave Repairs to the Puls Professionals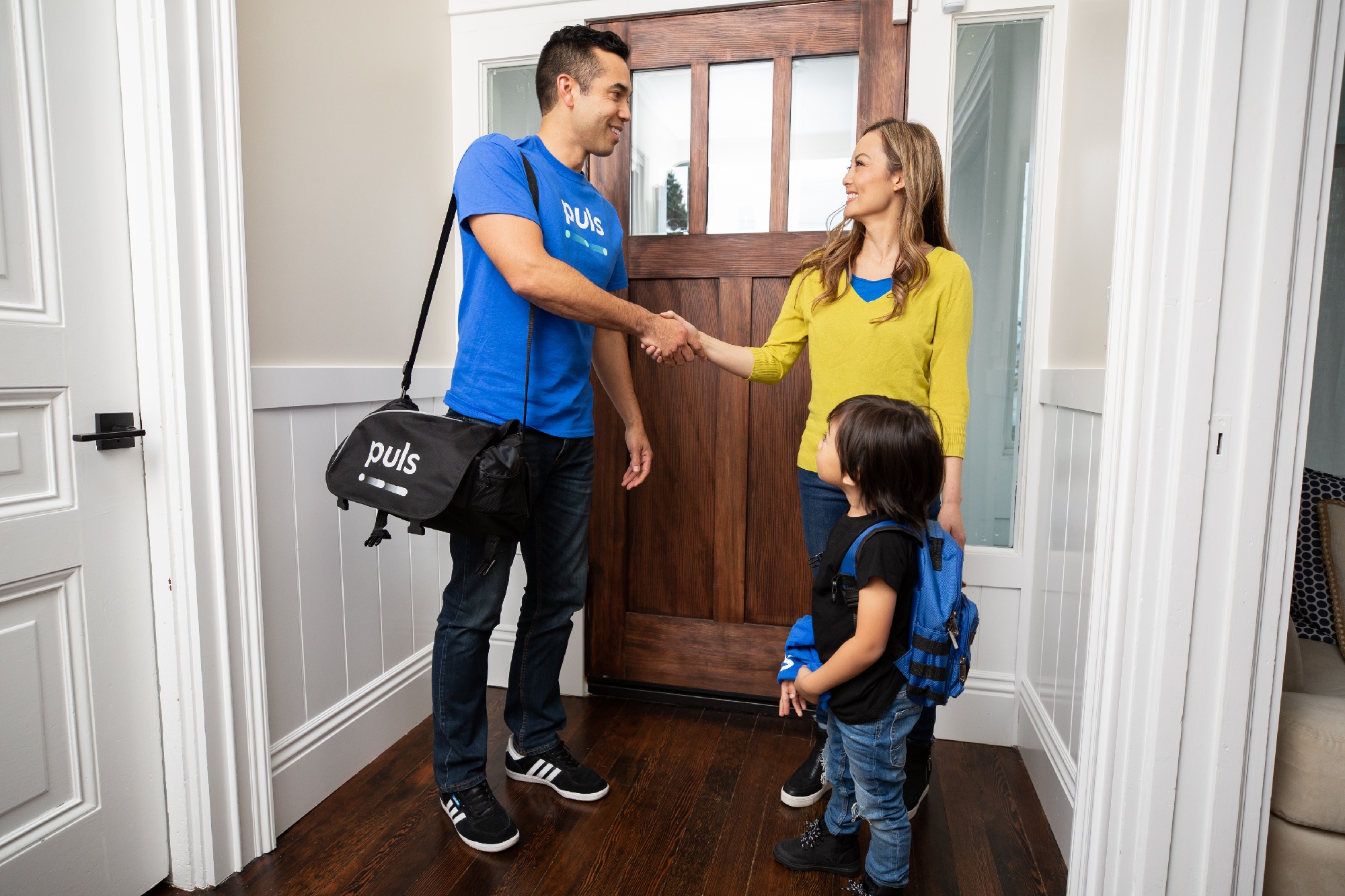 Whether your dryer won't start, you can't figure out what's wrong with your dryer, or if you just don't have the time in your schedule for DIY dryer repair, Puls is always there to come fix your dryer in a flash. You can book the time slot that's best for you online in just moments, and a technician can usually come check out your dryer within as soon as the very same day.
For a limited time only, you can get $20 off your dryer repair when you book online with the code SAVE20. We fix washers, dryers, refrigerators, ovens, and more.
And, with our 90-day guarantee on parts and labor, you can be sure the job is being done right from the get-go, while remaining covered long after your service is complete.
So, what are you waiting for? Book an appointment now to have a certified Puls technician wash (and dry) all your problems away in no time.