If you find yourself designated driving this New Year's, first of all – good for you. It's teetotaling heroes like yourself who keep the rest of us champagne-drinking party animals safe -- and make the roads safer for others, as well.
But while we're paying attention to safety, we mustn't forget that no matter how sober we stay, it's incredibly dangerous to text or use your phone while driving.
In fact, experts say that texting and driving is actually more dangerous, and impairs you even more, than drunk driving. That basically means that if you plan on texting while you chauffeur your friends around, you might as well turn the wheel over to your pal Jim, who's been drunkenly repeating the same New Year's resolution for the last half hour about cutting back on the booze.
Fear not. We know that you can't bear to part with your phone for long, which is why we've got the answer: apps. For your phone. (Sound counter-intuitive? Bear with us for a moment!)
Read on for a list of some of the most helpful, free driving apps available today.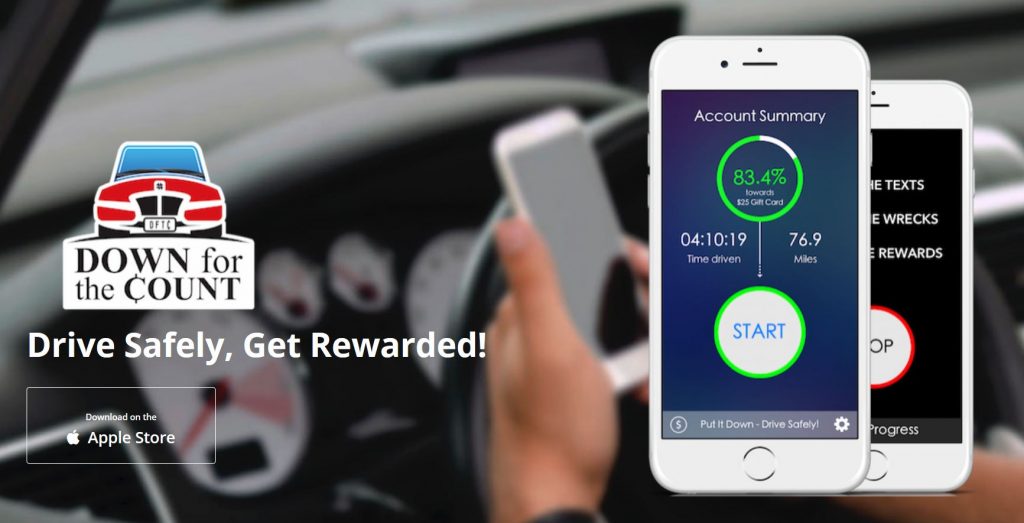 Credit: Apple Store website.
This driving app for iPhones combines good driving habits with good deeds. The app monitors whether you use your phone while your car is in motion, and helps you support charitable causes while staying safe.
It's based on the same principle as a charity run: create a campaign, collect pledges, and then based on your performance – how long you drive without using your phone – your friends and family donate to the cause of your choice. Talk about starting the New Year off on the right foot!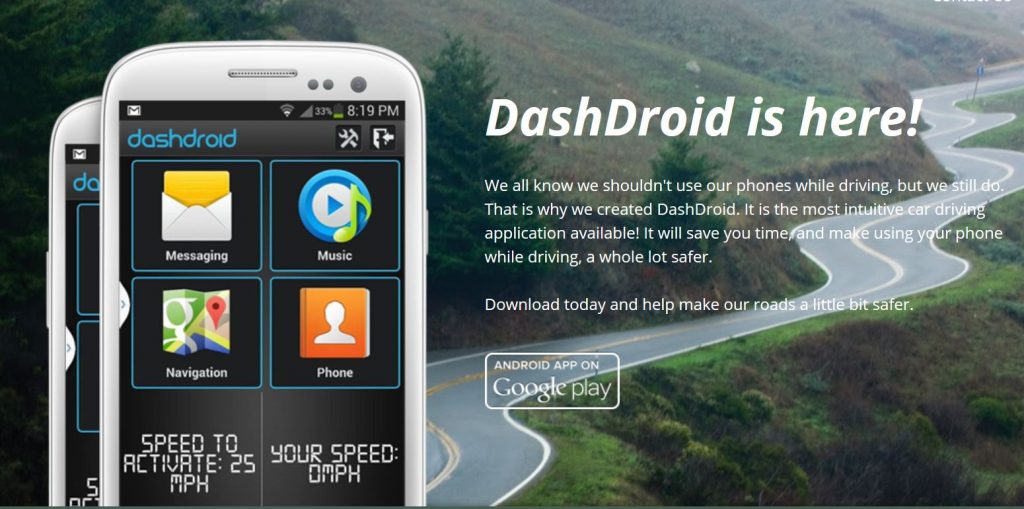 Credit: Google Play Store.
Here's a free driving app for Android that's unbelievably thoughtful. Fully automated, it takes care of the nitty-gritty so you can focus on the road. The driving app has features such as the option to disable phone calls and texts while you're driving to prevent distraction, or offers an auto-reply feature.
It can disable your passcode while you're driving so you don't have to take your eyes off the road to punch it in. When the car is in motion it automatically brings your four favorite driving apps right to the forefront so you don't have to search for them. Down to the detail, DashDroid works to make sure you're able to save precious moments of reaction time in case something happens on the road.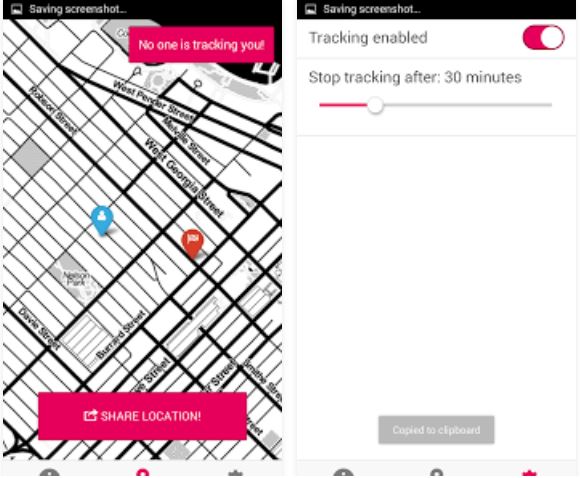 Credit: Google Play store.
Rather than text or call back and forth updating friends or family about your ETA while driving, this free driving app for Android and iPhone enables you to send a real-time link to with your location so they can track you as you go.
The links are fully encrypted and can be made public or private, and you're able to customize tracking time to be as long or short as you like. You can even select a destination point where it will stop automatically. This app is worth it just to avoid hearing people tell you to "come on" and "hurry up."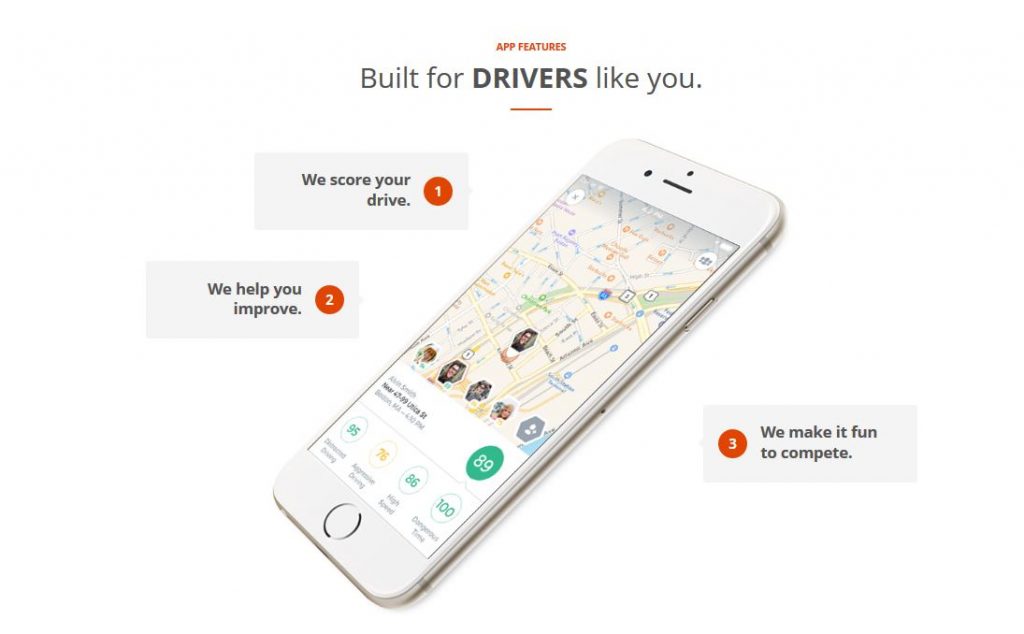 Credit: Apple Store.
This pair of driving apps for iOS and Android help you keep track of your driving habits, track trips, share locations, and take note of dangerous or distracted driving – and for those who need to always quantify things, it gives you a score for each trip, as well.
Mojo takes it up a notch by offering rewards for maintaining a high score – and it's fully automated, which means that it doesn't cause a distraction itself. Simply start driving and Mojo starts keeping track of your driving score, putting you in the running to win free gift cards.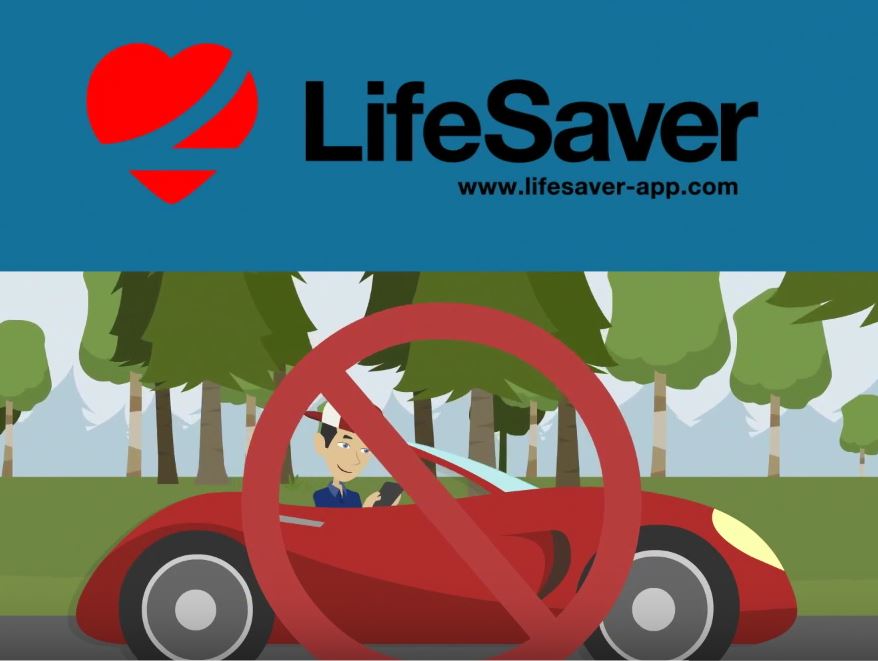 Credit: LifeSaver.
Another great platform to stay connected, LifeSaver allows friends or family to create groups and keep each other updated as they travel. In addition to scoring, rewards and driving stats, this safe driving app which is available for both Android and iOS also has a tracking feature, which allows you to notify others in your group automatically when you safely reach your destination.
Credit: DriveMode.
What if you could have the best of both worlds? DriveMode makes accessing your phone significantly easier by putting it…in drive mode!
Respond to messages on any platform with voice to text, take advantage of simple, voice controlled navigation, and listen to all your music in one place via the user-friendly music player. It also brings your favorite shortcuts right to the forefront so you can access them easily on the dashboard. The driving app seamlessly integrates all the apps on your phone and presents them safely and accessibly.