When your dishwasher isn't cleaning properly, it can throw your whole household for a loop. And when you have to wash the dishes by hand, we all know how quickly they can pile up in the sink.
Whether you're noticing caked-on food on your plates or your bowls just aren't coming out as gleaming as they used to, it may be time to investigate why your dishwasher isn't cleaning your dishes effectively.
Here are the top five reasons why your dishwasher isn't cleaning properly—and how to remedy them quickly.
Your Dishwasher is Dirty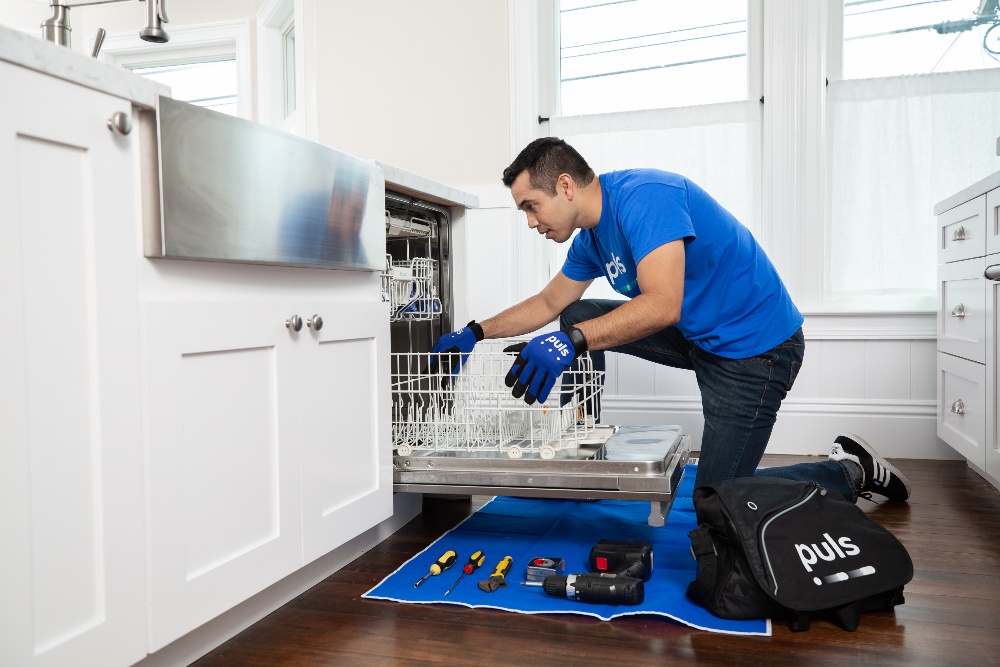 It's possible that your dishes are not coming out clean because your dishwasher itself is dirty. If it's been awhile since you've cleaned your dishwasher (or, ahem, you never have), fill a cup with white distilled vinegar and run a cycle on the hottest setting without any other dishes.
After the vinegar cycle has finished, look for any evidence of food particles or debris in the tub and remove. Finally, scrub with a baking soda and lemon paste to freshen and remove any stains. Run a short cycle to rinse—now you should hopefully see some improvement on the way your dishes look after a cycle.
You're Using the Wrong Detergent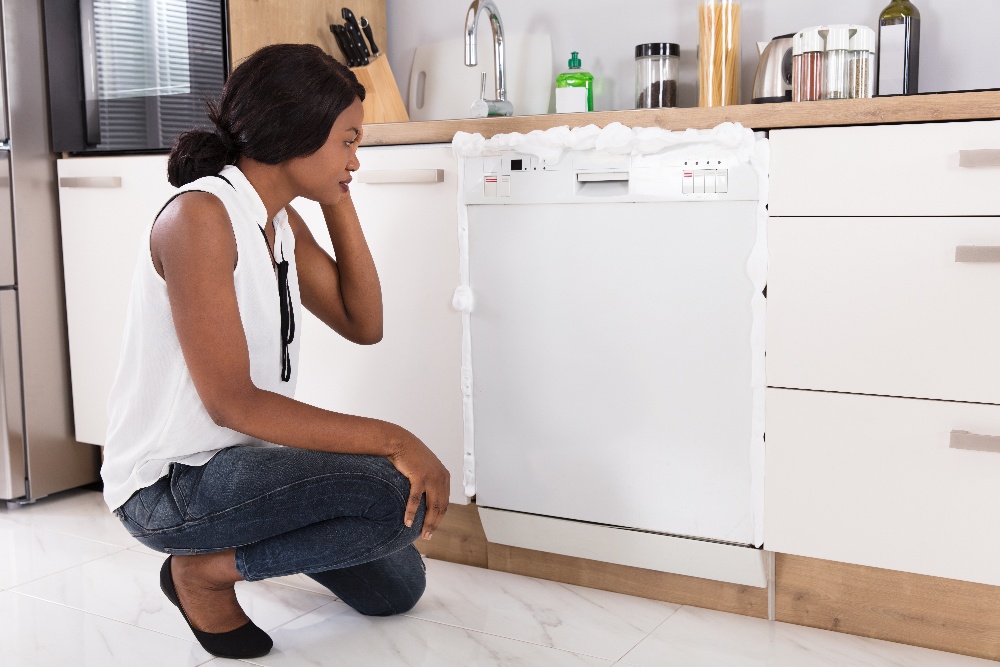 You already (hopefully) know that you're not supposed to use regular dish soap in the dishwasher, but there are other common detergent mistakes that dishwasher owners can make.
Some dishwasher models perform better when you use gel-based detergents (versus powder or pods). Take a look at your dishwasher manual to see if you're using the wrong type, and see if it makes a difference when you switch things up.
An additional common detergent mistake is not using a dishwasher additive when you live in a part of town that has hard water. Hard water can leave behind a film on water glasses and other dishes after a cycle in the dishwasher. Products like Lemi Shine or Finish Dishwasher Salt can remove the lime buildup and leave your dishes sparkling clean.
The Water Temperature isn't Hot Enough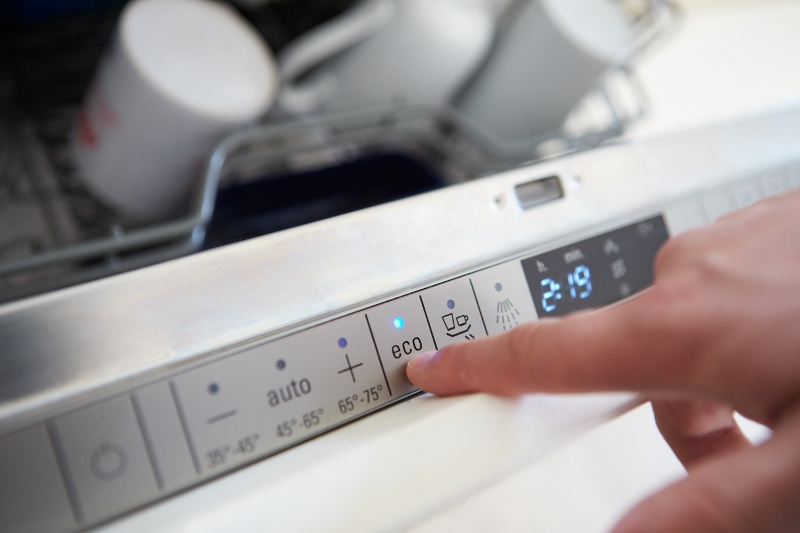 Another reason why your dishes aren't getting clean in the dishwasher? Your water temperature is only reaching tepid temperatures.
Check the water temperature on the hot water dial thermostat located on your hot water heater. In order to access the thermostat, you'll need to shut off the water heater at the electrical panel and then open up the access panel to see the temperature.
The recommended setting for a hot water heater is 120 degrees; so, if the thermostat is set lower, then adjust as needed. If after you've adjusted the temperature and the dishwasher still isn't getting hot, then you might need to replace your heating element.
Your Spray Arms are Clogged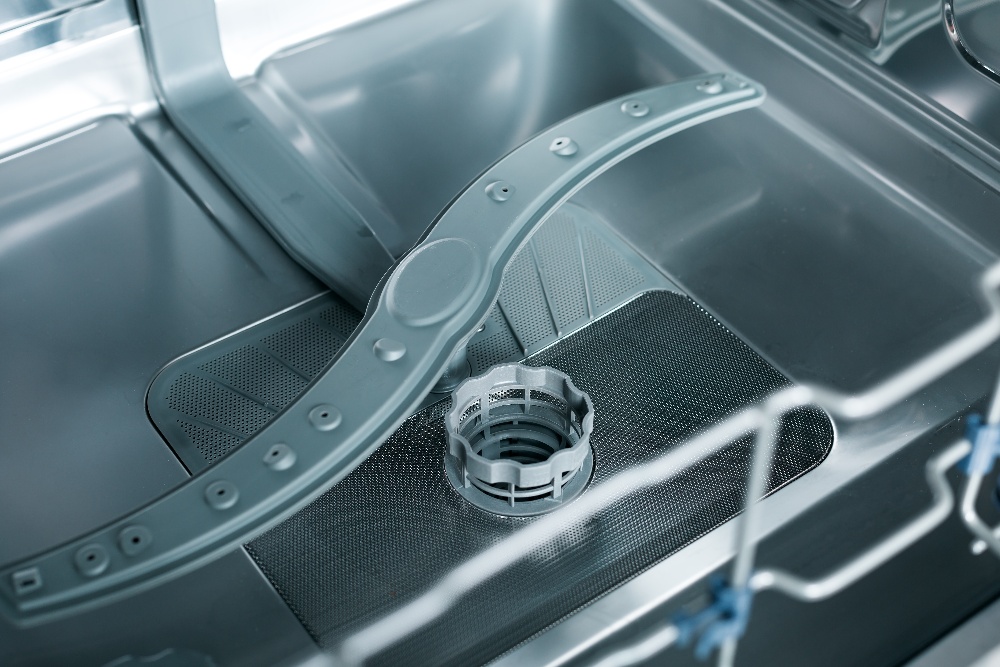 Your dishes could be coming out spotty because of clogged spray arms, which could have bits of food, debris, and soap buildup from previous cycles.
The easiest way to eliminate debris from the spray arms is to soak them in vinegar, which should loosen up the food particles.
To remove the spray arms, remove the lower dishwasher rack and then gently unscrew the spray arms by rotating them counter-clockwise. They should come off quickly and easily.
You're Loading Your Dishwasher Incorrectly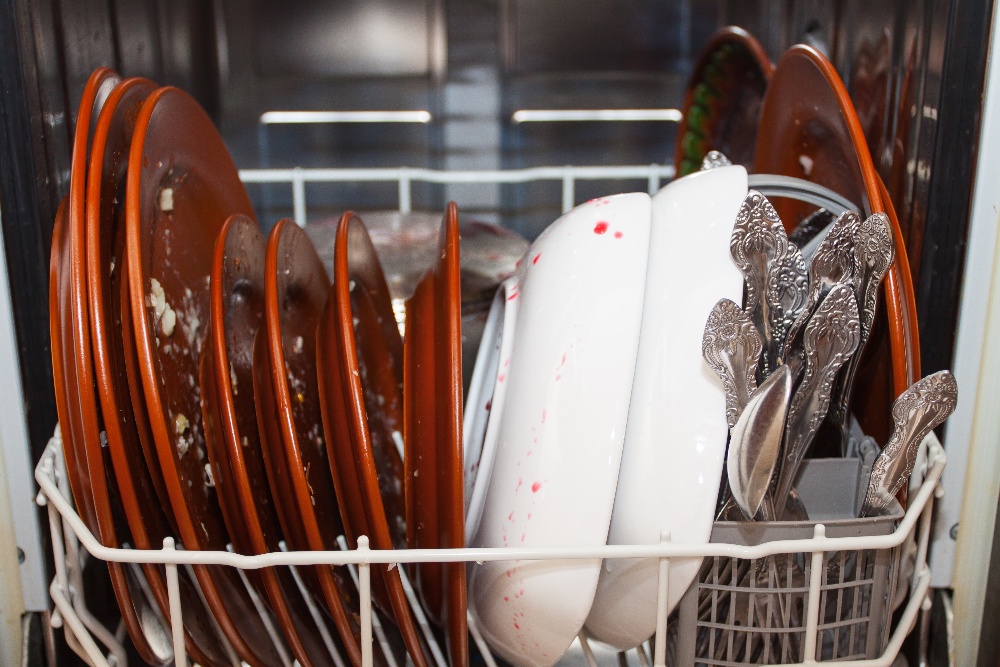 It turns out your mom wasn't kidding around—there really is a correct way to load your dishwasher.
Plates, and bowls belong on the bottom racks, and cooking utensils, mugs, glasses and plastic should go on the top. Place utensils in the baskets, but alternate the way they're facing (up or down) in order to prevent them from nesting.
And of course, don't forget to rinse off as much food as you can before you put your dishes into the dishwasher—you don't want to get bits of food caught in the machine.
Still Not Cleaning Well? Call Puls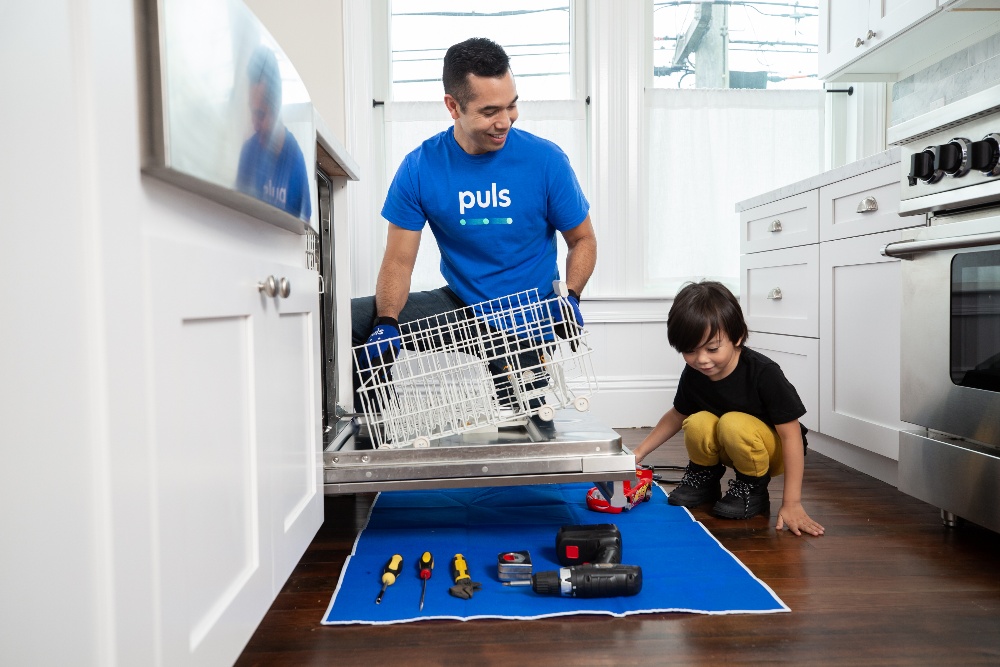 Tried all these fixes and your dishwasher still won't clean properly? It's time to call in the pros at Puls to repair your dishwasher.
Our skilled technicians can take a look at your appliance to determine the problem for just $79, which is then waived entirely if you decide to move forward with our recommended repair.
Need a repair fast? That's not a problem for our technicians, who can often be at your house as soon as the same day as you schedule the appointment.
But just because we can get to you quickly doesn't mean that our work isn't high quality. All of our parts and labor come with a 90-day guarantee, so you can know that we're with you every step of the way—even long after your technician leaves your home.
Get your dishwasher working like it did the day you bought it and schedule an appointment with our dishwasher repair experts today. You can even click here to get 5% off your first service with us.