If you were under the impression that the cutting-edge innovation powering today's smart homes has skipped over the laundry room, you might want to check out our list of best new washers of 2020.
From bold new designs to features you'd have never thought possible, the washing machines ushering in the millennium's second decade are a marvel. But don't go getting the impression that all the advances are superficial – even the most humble-looking washers on this list have doubled down on the simple goal of getting your laundry as fresh as can be. The payoff is yours, in the form of laundry that gets cleaner, faster. Read on for our picks for best new washers, after the jump.
If you've ever put palm to forehead after forgetting to toss something in with the wash, you'll love this new washing machine from Samsung. True to its name, just flip open the separate AddWash door to stick that last-minute addition in with the wash mid-cycle, without the need to stop or reset. It also boasts a huge 5-cubic-foot capacity, a Super Speed 36-minute cycle that delivers no less cleaning performance, and a SmartCare app that lets you control the machine via your smartphone, tablet, or PC.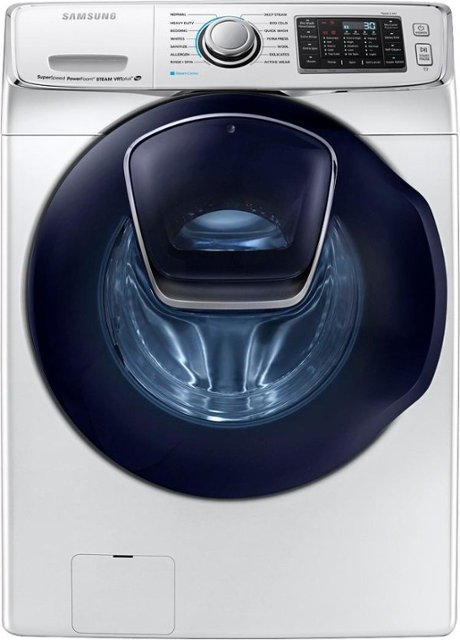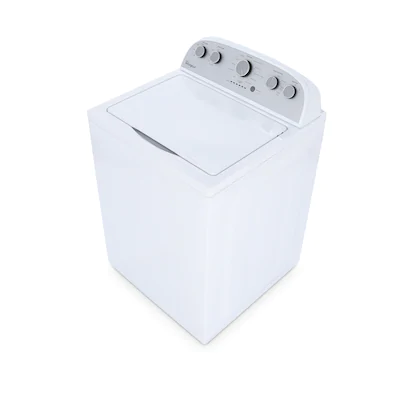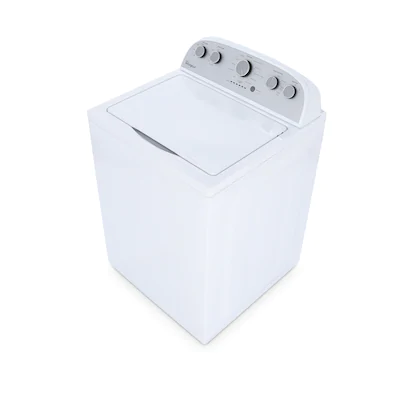 Though on the outside this may appear to be a no-frills machine, this 4.3-cubic-foot top-load washer is actually chock full of features – like a 28-minute quick-wash cycle, automatically-regulated water levels, along with a Deep Water Wash that adds extra water to better break down stains. Plus the smooth wave stainless steel impeller gently makes sure all the clothes get the wash they deserve.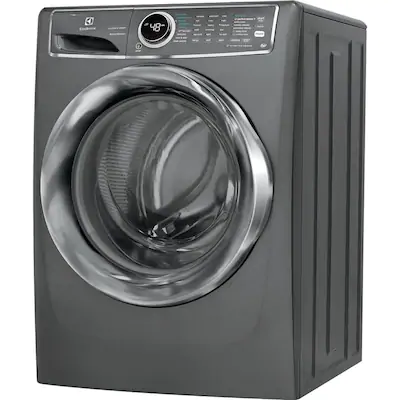 This powerhouse of a machine uses every means at its disposal to get stains and grime off your laundry. The SmartBoost feature gives added stainlifting power by premixing water and detergent before the cycle begins; Perfect Steam attacks stains by steaming the clothes via the bottom of the drum rather than the top; the LuxCare system gives you greater control and flexibility over your cycle; and the 15-minute fast wash might be the quickest of the bunch.
The ability to do a small load of delicates along with the regular wash? What will they think of next? The Samsung FlexWash is actually two machines in one, with a 5-cubic-foot upper washer plus a 1-cubic-foot lower one, so you can do two cycles simultaneously. It also has a 30-minute Super Speed cycle, a Power Foam feature that gets the most out of laundry detergent, and smart connectivity that allows you to monitor as well as schedule cycles, and receive notifications when a cycle is complete.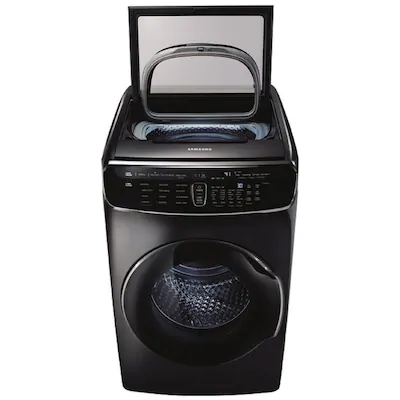 This Kenmore's Triple Action Impeller is gentle but firm as it makes sure that the entire load of laundry is thoroughly cleaned, while its 5.3-cubic-foot capacity means it can stand up to even the toughest jobs. Its SteamTreat option gets stains out more effectively while eliminating the need for a presoak, and the intuitive and highly-responsive design is the definition of 21st-century style.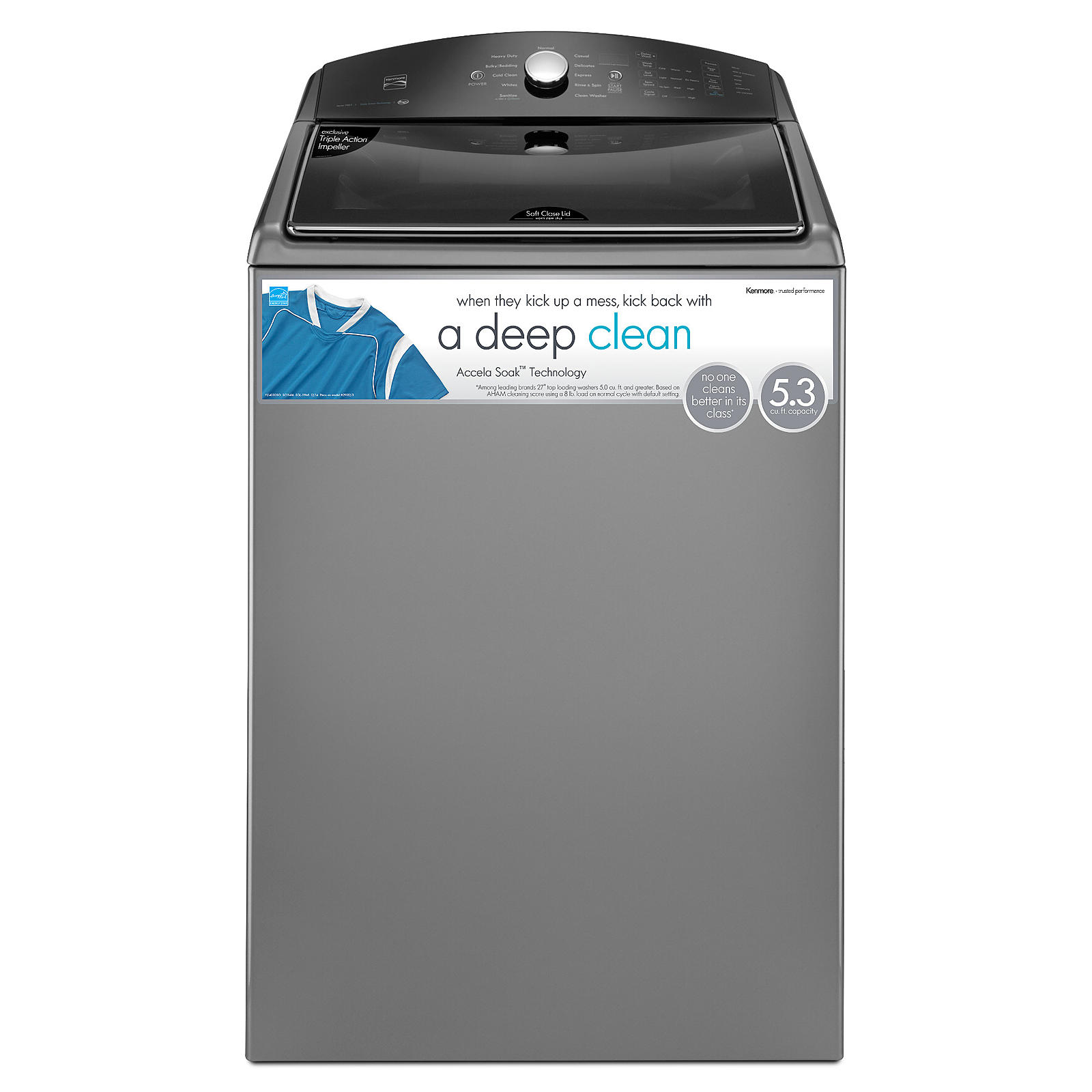 Sure, this feature-packed LG can treat stains with its steam technology, has a massive 5.2-cubic-foot capacity, and has the gamut of cycle and temperature options – but perhaps its most charming element is its smart capability. Not only does it allow you to start a cycle and monitor it from your device, but the SmartThinQ technology can even download new and specialized cycle settings as they become available. You can monitor laundry stats, including water and energy usage, and is even Smart Grid-ready, meaning it can find out from your local utility company and automatically run cycles when the power rates are lowest.

Puls Can Wash Your Laundry Problems Away
Did you know that not only do we fix the entire range of major home appliances, but we move and install them, as well?
Don't get your laundry in a bunch if your washer or dryer isn't working properly – simply hop online and book an appointment with one of our highly-qualified technicians. The process is easy and flexible – just let us know the issue, choose the time that's best for you, and a Puls tech will show up at your door at the appointed time.
We fix washers and dryers, along with ovens, range tops, refrigerators, and more. And, with our characteristic 90-day guarantee, you can be sure that the job is done right or we'll come back and make it so.
Book your time slot now and you can have your machine up and running again as soon as today.