Everyone loves IKEA for their affordable, simplistic and stylish designs, and of course, for their famous Swedish meatballs (just us?). But the easy hackability of IKEA furniture is yet another reason why furniture lovers and DIYers of all ages and life stages love the Swedish furniture maker.
Pinterest and the blogosphere are swarmed with hundreds of articles on how to best "hack" IKEA furniture–or completely transform a piece of furniture instead of building it per IKEA's cute little cartoon instructions.
These hacks can be simple changes like slapping some paint onto a plain MALM dresser or constructing a completely new piece of furniture out of IKEA pieces. IKEA hacks can be especially helpful to small-space dwellers who are trying to combine uses out of a piece of furniture or find new, ingenious ways to store things or display artwork.
Ready to get inspired to hack? Here are some of the best IKEA hacks for small spaces.
Create the Perfect Bike Wall Mount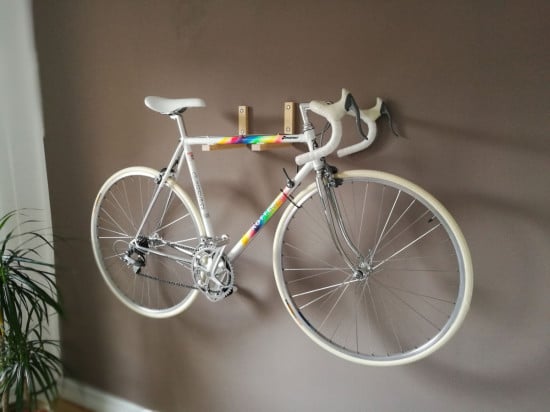 Credit: Patrick from IkeaHackers.net
Whether you don't have a dedicated garage space or don't have room for anything other than your cars, procuring storage for outdoor gear can be challenging when you live in a small space. Instead of finding an unsecure bike rack outdoors or leaving it on your front porch, turn your bike into wall art with this clever stool hack from our friends at IkeaHackers.
This simple hack involves taking two of the Frosta (now Kyrre) stool legs, cutting them down, and then mounting them onto the walls. To help the bike stay in place, add self-adhesive rubber pads to the stool legs.
Reimagine Plain Old Shelves into a Desk Nook
If you work from home but don't have much the room for a dedicated office, you'll need to create a work space wherever you can—which is why we love this shelves-turned-office nook hack from grillodesigns. (And we aren't the only ones. It turns out IKEA loves it as well!)
To make this hack work, all you need is an unused corner, two to three IKEA shelves, and a few office supplies to store.
Turn Clunky Shelves into an Art Display for Small Spaces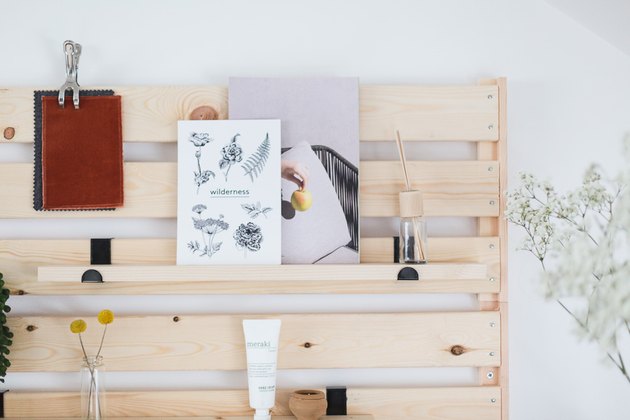 Credit: Francesca Stone at Hunker
Traditional shelving units can be clunky and take up a lot of real estate in the living area or bedroom, which is why this minimalist shelving unit hack from design website Hunker is perfect for displaying art, hanging up plants, or storing odds and ends that you don't have room for in your closets.
Ikea hacker Francesca Stone took two HEJNE shelves and added in over-the-door hooks and wood strips as well as screw-in hooks to create additional mini storage that doesn't take up too much space.
Add Storage With this Clever Under the Bed Hack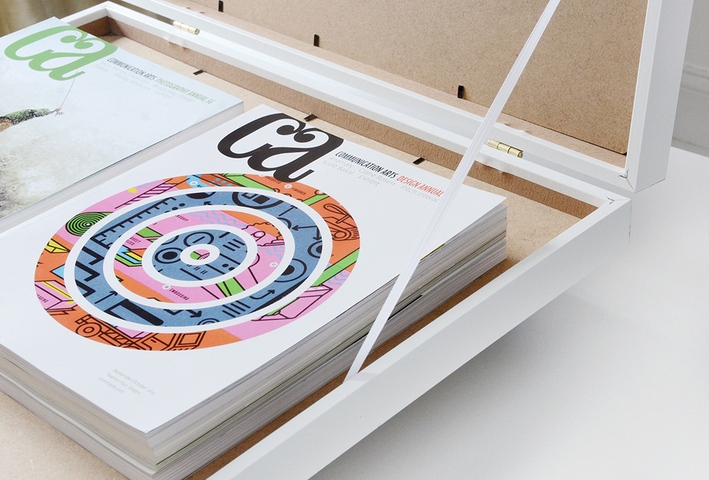 Credit: Curbly
When you live in a small space every square inch is valuable. Small space dwellers have to get creative with where they store off-season clothing, holiday decorations, and gifts from their mother-in-law that they only display when she comes to visit. One of the easiest ways to squeeze in some extra storage is to use the space under the bed.
This genius IKEA hack from Curbly adheres two RIBBA frames together and puts them on casters in order to create an easy-to-access storage unit where you can store old photos, magazines, notes from 7th grade, and any other sentimental items that don't need to be kept out all-year round.
Make A Wireless Charging Station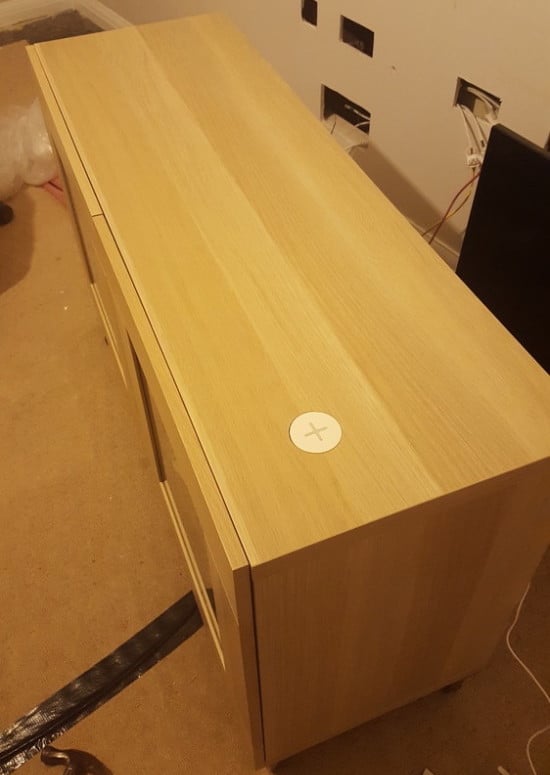 Credit: IkeaHackers.net
If you have a tiny living area, you can only configure your furniture so many ways—which means that sometimes you may not have the convenience of an available outlet to charge your phone or other devices. This wireless charging station hack solves that problem by combining the BESTÅ unit with the NORDMÄRKE wireless charger. The finished product is an entertainment stand that doubles as an area to charge your phone.
Need Help With Your Ikea Hacks?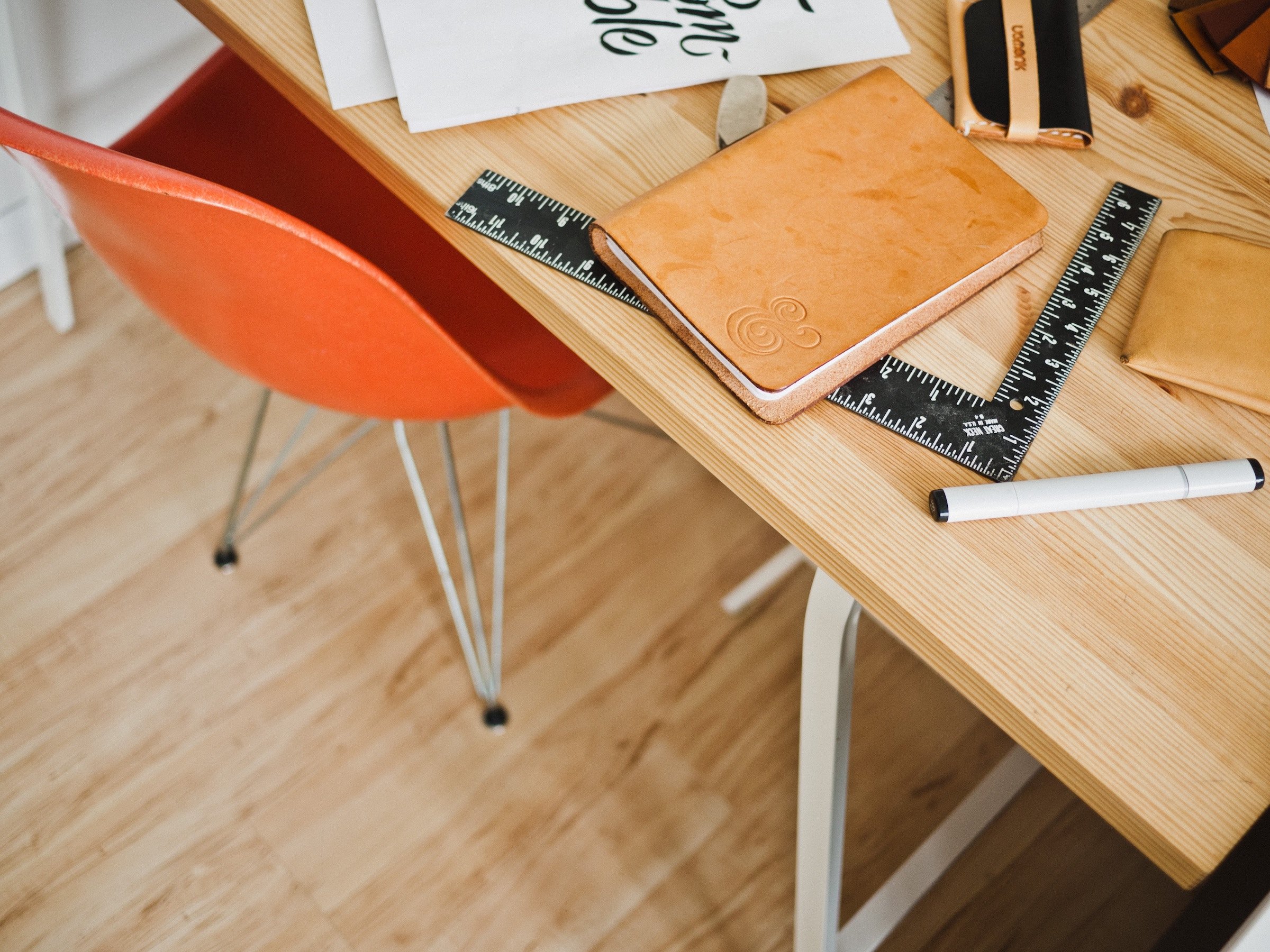 Photo by Jeff Sheldon on Unsplash
We can help! Puls has handyman services available in select metro areas. Our expert technicians are there to help you with any furniture assembly—or even an Ikea hack or two—because we know it's not always as simple as the instructions claim it will be.
Our handyman services are convenient for your schedule, easy to book online, and come with a 90-day guarantee on all of our installation and repairs. Check to see if we're already available in your area and you could have your furniture set up and ready to use in no time!