Is your current bathroom tile not exactly what you would consider for your dream bathroom? Whether it's permanently stuck in the 80s with a frosted tile shower door—or the floor and shower tile are a particularly repugnant shade of green and yellow, you're likely looking at a hefty cost to remove and replace it.
According to Home Advisor, the cost of installation for new bathroom floor tile is $5 to $17 per square foot, which could add up to a whopping $1,700 total. For a tiled walk-in shower, the cost could grow to as much as $5,000-$10,000 depending on the type of tile used.
Let's face it: not all of us have that kind of cash lying around for home renovations. But thankfully, we don't have to just suffer through someone else's poor design decisions thanks to clever decorative items like bathroom tile stickers.
Much like the wildly popular temporary wallpaper, bathroom tile stickers are a non-permanent solution for dressing up ugly spots in your home. So, how much work does it take to install bathroom tile stickers—and more importantly, how much do they cost? Here's everything you need to know about refreshing your bathroom with tile stickers.
What Are Bathroom Tile Stickers?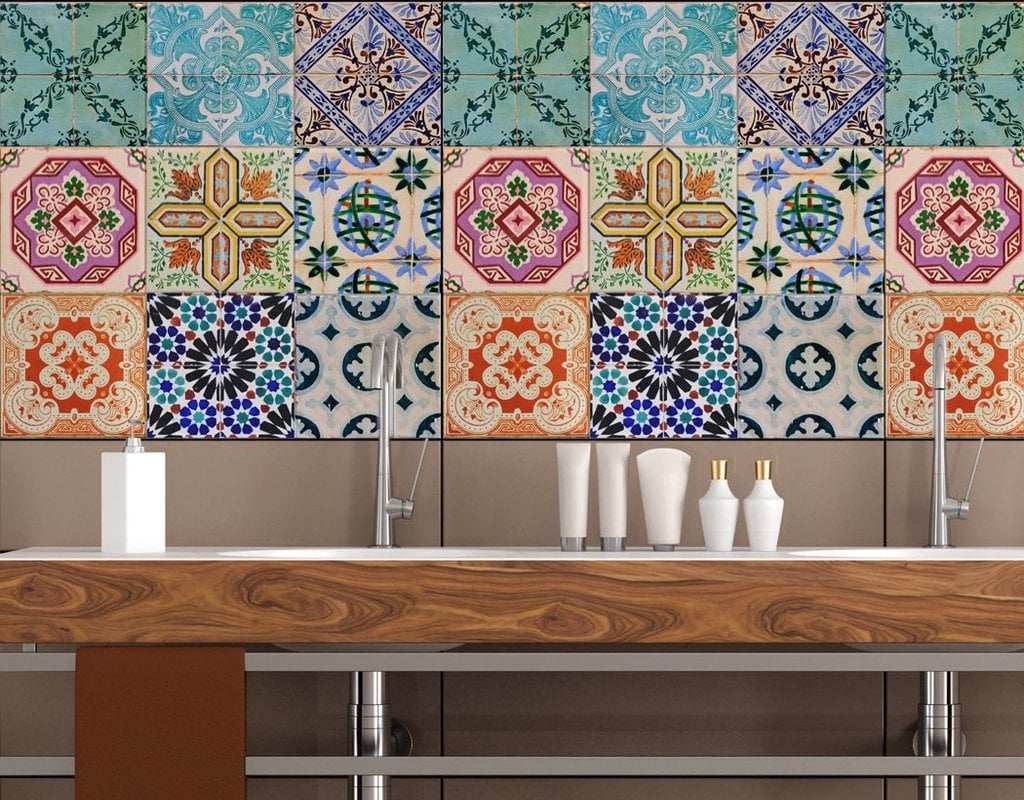 Image via RoyalWallSkins
Though peel and stick vinyl tile has been around for ages, the choices for design and color are much better than they've been in the past, giving you plenty of options for customizing the less-than-desirable tile in the bathroom.
Tile stickers are essentially sheets of vinyl that can be temporarily affixed to existing tile with the sole purpose of dressing it up. Many temporary tile stickers are heat and moisture-resistant, which is perfect for bathrooms.
How to Install Bathroom Tile Stickers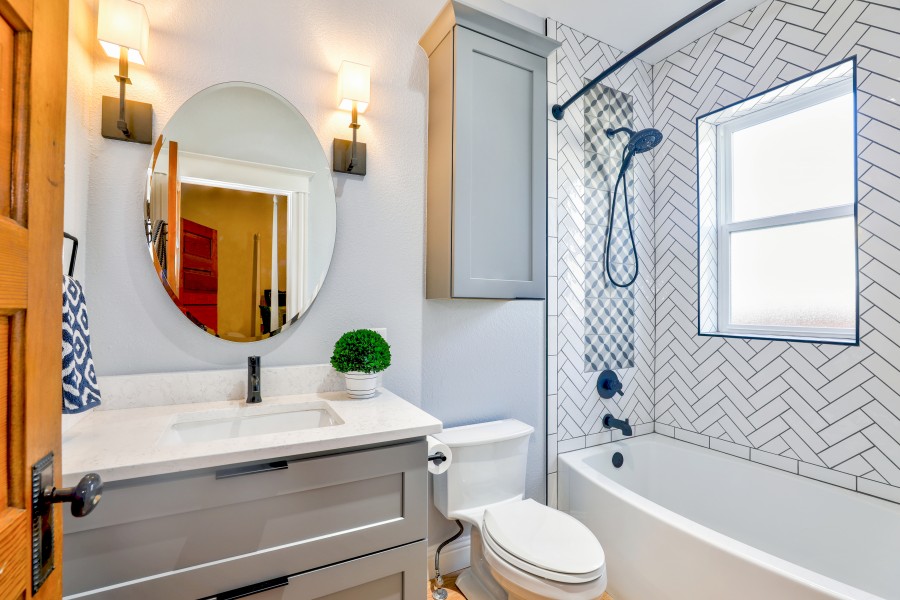 Unlike traditional tiling, you do not have to be a DIY expert to install bathroom tile stickers. All you need is a trusty pair of scissors or a utility knife, sharp eyesight (so you don't accidentally cut them too short), and some patience as it can take a bit of time to get an entire floor or shower's worth installed.
Removing them is also a breeze with this simple trick: Use a blow dryer to warm up the stickers for easy and soft removal.
For best results, start with completely clean and dry tile so that the stickers will stay attached as long as you want them to. If installed correctly, bathroom tile stickers should stand up to all of the heat and moisture that a bathroom throws your way.
How Much Bathroom Tile Stickers Cost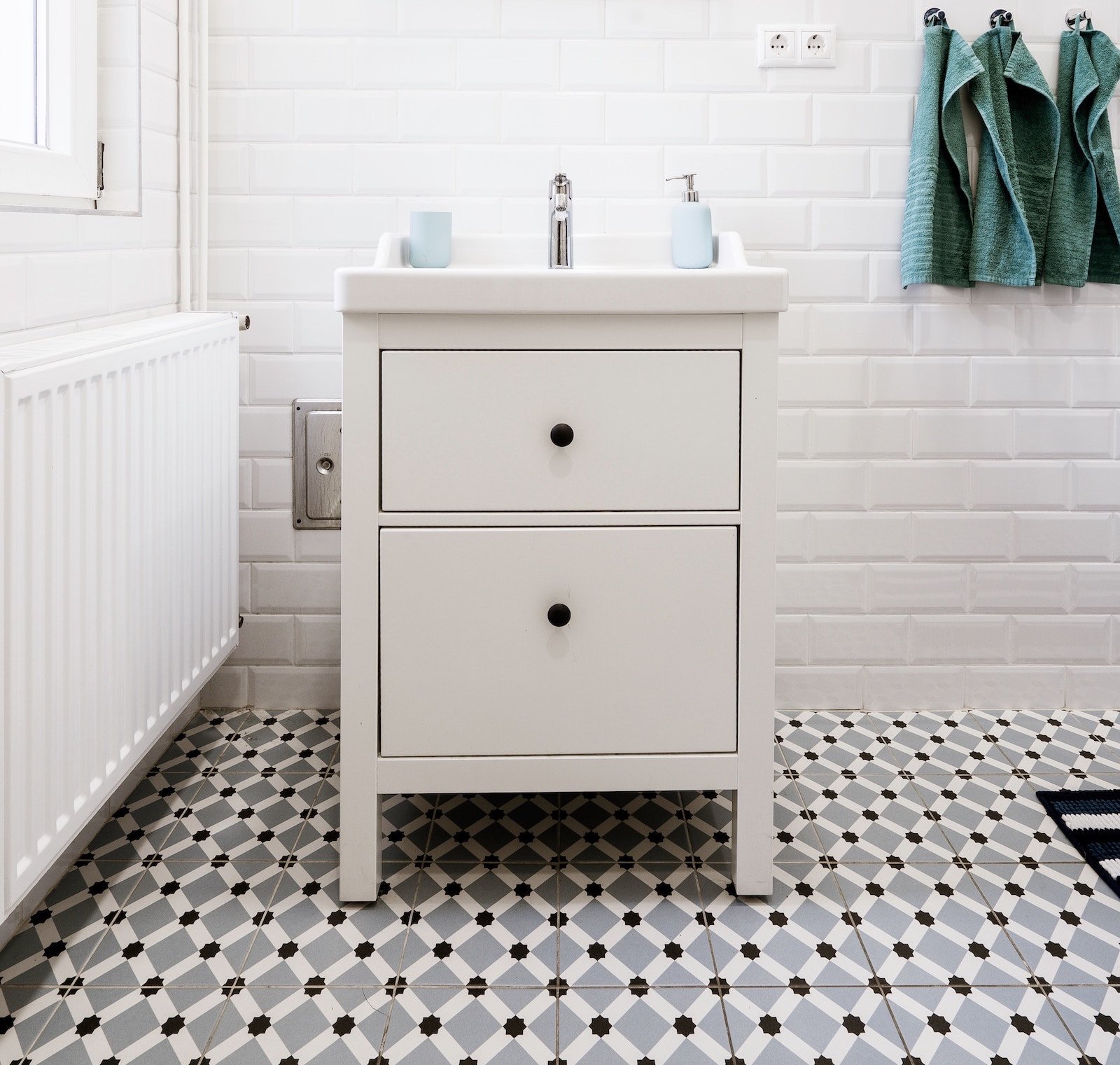 Just like any other home décor item, bathroom tile stickers can vary in price depending on the quality, style, and brand. You can generally find rolls measuring 48" W x 60" H for around $25-$35. Depending on how large your bathroom is, you could spend anywhere from $90-$200, which is much less than re-tiling any part of the floor or shower would cost you.
There are Endless Styles of Bathroom Tile Stickers Available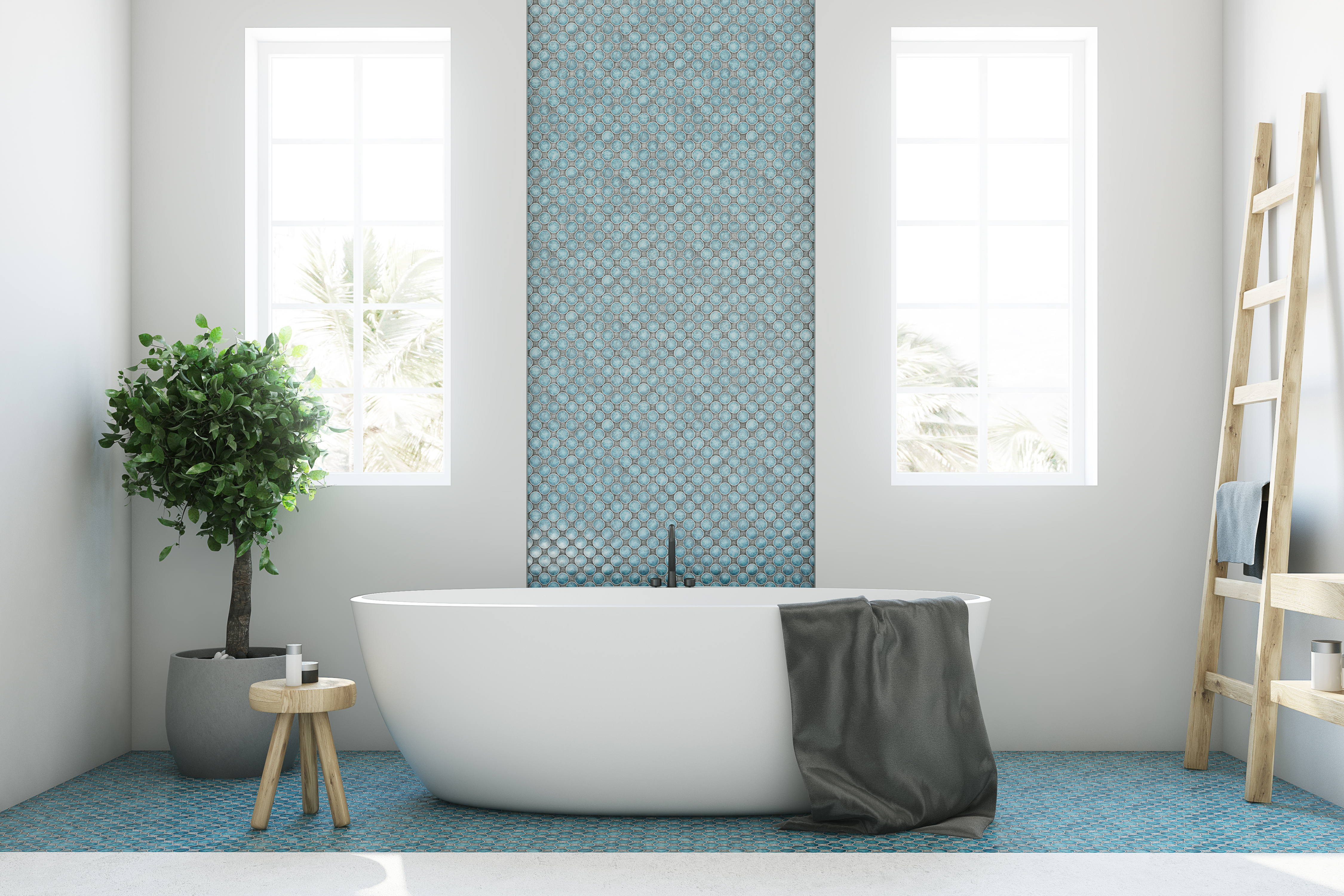 Unless your taste in tile is pretty far out there, you're likely to find a bathroom tile sticker that suits your style. All of the basics like subway tiles, hexagon tiles, and even travertine are readily available as well as more colorful patterns like mosaics or Mediterranean-inspired prints. Really, your tile stickers are only as limited as your vision for your bathroom.
Need Help with Home Maintenance? Call Puls.
We're here to help with your home maintenance needs like appliance repairs, smart home setup, TV mounting, and smartphone repairs. And, if you live in the Dallas area, we'll install the bathroom stickers of your choice.
Our technicians are ready and eager to help you—and on your schedule. Never again will you have to worry about waiting on a technician to arrive within a 12-hour window. You can schedule an appointment with Puls with convenient, online appointment booking anywhere from 8 a.m. to 10 p.m. every day of the week, with same-day appointments available.
Book an appointment today to get your home maintenance issue fixed, and save 5% on your very first service call!