There's no two ways about it – you can't shower with water pooling around your ankles forever, and if your bathtub drain is clogged, that's an even bigger problem. In fact, a clogged bathroom drain is a problem that gets even hairier (sorry for the gross pun) if left unattended to.
Fortunately, we're here to let you know exactly what your options are if your bathroom drain is clogged, as well as how much it might run you.
How Much Do Plumbers Charge to Fix a Clogged Bathroom Drain?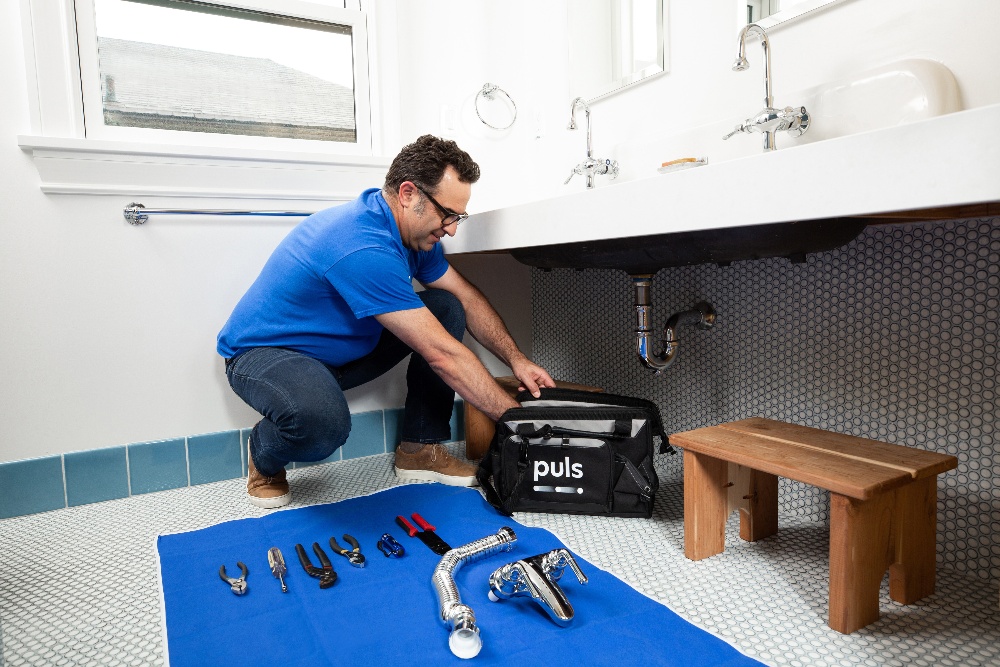 According to HomeAdvisor, the typical cost to clear a clogged drain is between $133 and $295, with an average cost of $201. These costs are split between parts and labor – with the latter costing between $45 and $150 an hour, depending on the professional and the region.
If the plumber is dealing with a bathroom drain clogged severely, HomeAdvisor's estimate goes up to as much as $500. In addition, many plumbers will charge a fee just for coming out to examine the problem, regardless of whether they perform any work or not.
For a limited time, we will send a Puls plumbing technician out to give a professional recommendation and price estimate, free of charge – a savings of $119.
What Can I Do On My Own Before Calling a Plumber?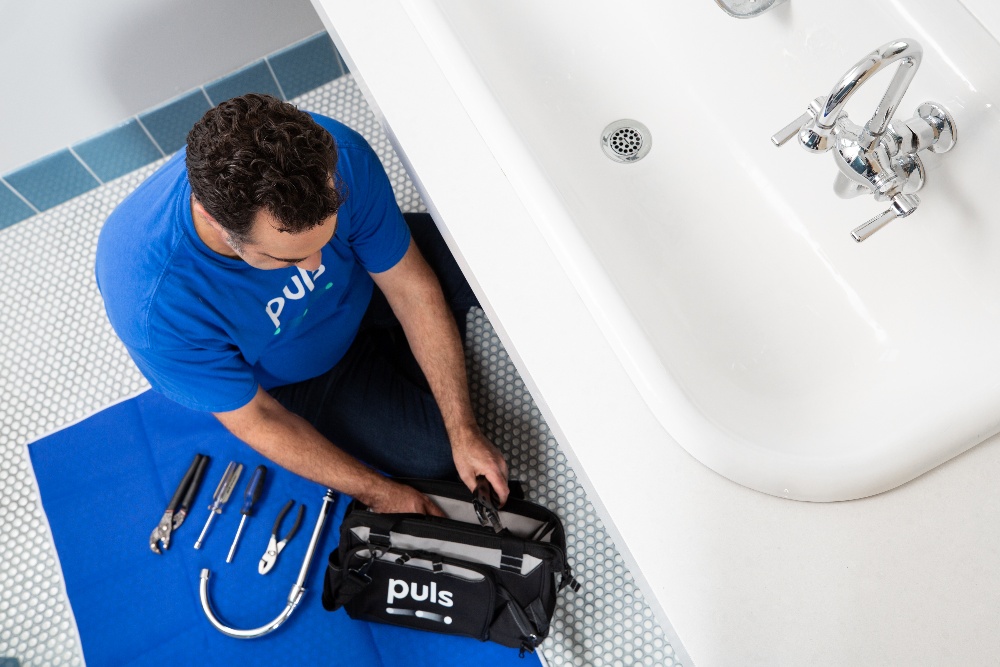 Before calling out a plumber, there are several things you can do on your own for low or no cost, including pouring different drain clog removers down the drain, using a plunger, or using a plumber's snake. Here are a few methods we suggest you try, if you have the supplies and the time:
Use a plunger to try and clear the blockage. This may or may not work, depending on the nature of the clog. To get a better suction, try rubbing petroleum jelly around the rim of the plunger, and then place the plunger over the drain opening and letting the water collect up to an inch or two inside the shower or tub.
Carefully pour boiling water into the drain to help dissipate any soapy residue. This will not be effective against the buildup of solid matter, but can possibly clear the drain up a bit temporarily, allowing you to shower or bathe in the meantime.
For just a few dollars, you can purchase a chemical solution to pour down the drain. Simply follow the directions on the packaging. This is often an effective method, but shouldn't be used repeatedly, as the chemicals are corrosive and will damage pipes if used long-term. If you experience repeated clogging, it's best to have a professional take care of the problem for good.
An entry-level plumber's snake can be purchased for between $10 and $25. Remove the drain cover, use a needle-nose pliers and flathead screwdriver to remove any immediately accessible buildup, and then thread the snake as far into the drain as possible. Turning the handle, bring back the snake, and then use the pliers and screwdriver to remove the retrieved clog. It's important to wear gloves and safety goggles for this procedure, as bacteria-laden grime can splash up.
Puls Can Save The Day – While Saving You Some Cash
You can save a bundle by booking a Puls professional to drain all your bathroom problems away. Simply book a time slot with Puls and one of our vetted technicians can be at your door before your shower or tub has time to act up again – usually as soon as the very same day.
You'll never pay hidden charges like weekend or emergency fees, and we only use the highest quality, OEM parts. Plus, all of our services come backed by our 90-day guarantee, so you'll know your service is done right the first time, while remaining covered long after.
Right now, we offer plumbing services in the greater Phoenix area only, with plans to add more cities nationwide in the very near future. Click here to join our mailing list and be the first to know when we've expanded to your area.
So, what're you waiting for? Book a plumbing service now to get back to your normal routine at home in no time - you'll be glad you did.