Today Puls is publishing its first annual National Appliance Repair Report, with the goal of educating consumers on how much they should pay for appliance repairs and when they should expect to repair or replace a major appliance. The report also includes recommendations from our nationwide network of technicians about which appliance brands are most reliable and easy to use. In developing the report, we used our proprietary data to unearth insights for consumers.
Nearly every home in the U.S. has at least one appliance, and most homes have a full suite of appliances including a refrigerator, dishwasher, stove, washing machine, and dryer. Appliances make our everyday lives more convenient and fulfilling, but they do occasionally break down -- and when they do, we want them to get fixed quickly. Our hope is that this report will shed some light and help consumers make good decisions when repairing or replacing their own appliances.
Click below to view the report: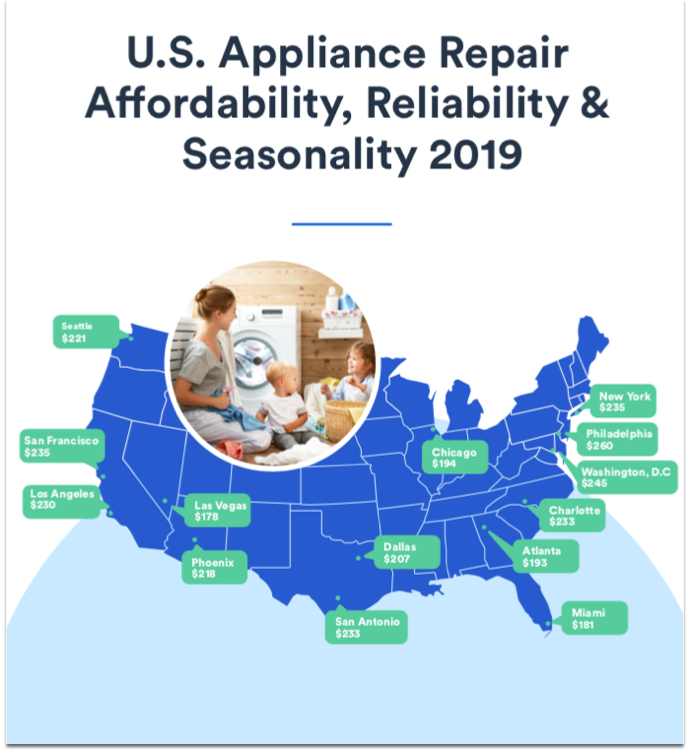 National Appliance Repair Report 2019



About Puls
Puls is a San Francisco based company founded in 2015. Our nationwide network of 5,000+ technicians currently serves more than 50 markets, including Los Angeles, San Diego, San Francisco, Phoenix, Dallas, Houston, Atlanta, New York, Boston, Washington DC, and Charlotte. For appliance repair or any other service, the Puls platform empowers our top technicians to quickly and efficiently arrive at your doorstep at a convenient time to repair or install your devices.