Folks can debate until the cows come home about which is a better reason for getting a high-efficiency washing machine: saving the earth or saving money. We're not here to take sides – no matter why you're looking for an eco-friendly washer, we've compiled a list of the best high efficiency washing machines 2022 has to offer.
We've looked at the highest rated Energy Star washers and picked the topmost models based on a combination of water and electricity consumption, capacity, and features. The largest capacity washer – an LG WT7300CW – costs just $42.62 a year in water and electricity combined, according to Energy Star's usage averages. The most compact washer, with a smaller but still ample load capacity, is the Bosch, which costs a shockingly low $25.19 annually.
Read on for the full list of our top picks for best eco-friendly washing machine 2022.
Bosch WAW285H1UC: $1350 at Home Depot
With a smaller footprint but a plenty big interior, this washer punches above its weight class. Just edging out the next on our list for most energy efficient washer 2022, the Bosch proves that you don't need to skimp on specs to save on utilities. One of our favorite features is the smart connectivity – with the Home Connect app, you can receive cycle notifications or remote start a wash via your smartphone. This machine also boasts 14 different cycles, and can finish smaller loads in a scant 30 minutes.
Capacity: 2.2 cubic feet
Annual kilowatt hours: 84
Annual gallons of water used: 2,379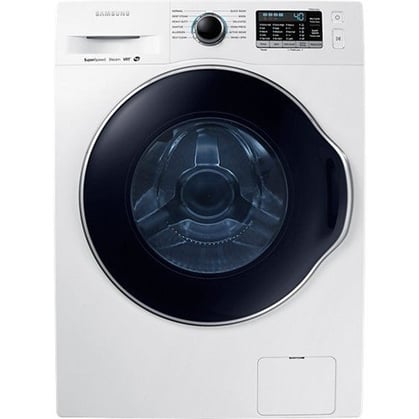 A close second in terms of energy efficiency but taking first place in value, you won't lack for luxury with this well-priced high efficiency washer. It can complete cycles in as little as 36 minutes, comes with a deep-cleaning steam wash feature, and is one of the quietest around with Samsung's patented VRT technology, which virtually eliminates machine noise. The diamond drum interior treats your clothing gently as a lamb, and the Smart Care app lets you take control of the washer from anywhere.
Capacity: 2.2 cubic feet
Annual kilowatt hours: 85
Annual gallons of water used: 2401
This incredibly efficient Electrolux wins the speed racing award (well, nearly – see below), with one deep clean cycle that clocks in at just 20 minutes. The large drum can easily accommodate a king-sized comforter, it's super quiet, cycles are optimized between length of time, temperature, and tumbling actions for maximum stain-lifting power, and the brightly-lit display lets you know how much time there's left on a cycle. And not for nothing, the reversible door that can open from either side is the type of seemingly obvious feature that we never knew we needed – especially when combined with this machine's nimble footprint.
Capacity: 4.3 cubic feet
Annual kilowatt hours: 60
Annual gallons of water used: 4059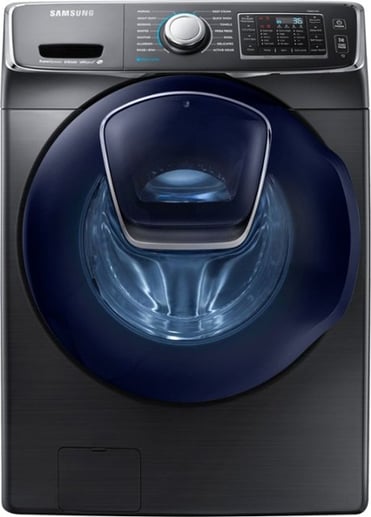 Bigger, sleeker, and slightly more luxurious than its counterpart above, this machine exudes class. It boasts the same 36 minute cycle, steam wash feature, quiet operation, and smart phone connectivity as its smaller cousin, and ups the ante with a larger drum, sleek fingerprint resistant finish, and – the crowning glory – the patented AddWash door which lets you toss in last-minute additions mid-cycle without pausing or resetting the wash.
Capacity: 4.5 cubic feet
Annual kilowatt hours: 100
Annual gallons of water used: 3983
Okay, so this is the real speed washing record holder, beating its partner by a nose with an 18-minute speed cycle. But the real news here is that Electrolux continues with the thoughtful touches. The EFLS527 also has a reversible door, but goes a step farther with the world's first detergent dispenser that's designed to accept powder, liquid detergent and pods, and – get this – a light inside the drum that illuminates the way for you to single in on that one piece of laundry you're looking for among the crowd.
Capacity: 4.3 cubic feet
Annual kilowatt hours: 75
Annual gallons of water used: 4059
This top-loading washer is an updated version with a classic look – but don't be deceived by appearances, because the LG WT7300 is cutting edge. Its ThinQ app lets you control the machine remotely and it can even automatically reorder detergent so you don't run low. But the modern touches aren't skin deep. Inside the spacious drum (the largest of our bunch) you will not find the old agitator. Instead, this washer uses TurboWash 3D technology to get your laundry cleaner while giving it the gentle treatment. To wit, the ColdWash option will surprise you with clothes every bit as clean as if you've washed them in hot water, but without nearly the wear and tear that a hot water cycle can impart.
Capacity: 5 cubic feet
Annual kilowatt hours: 110
Annual gallons of water used: 4720 gallons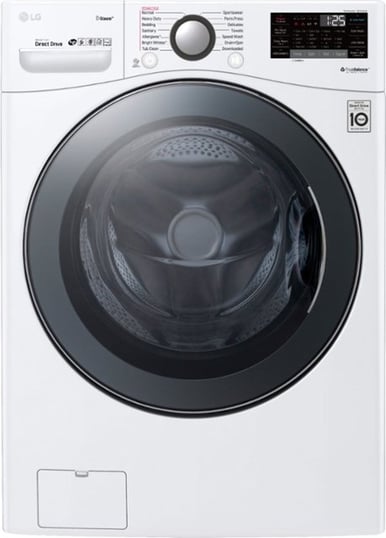 If you want all the available bells and whistles – and a great looking machine – look no further. The 3900HWA is compatible with the ThinkQ app for remote control of the washer via your smart phone, and it boasts the same ColdWash technology as the WT7300CW. But it is also smart on another level. The washer can help you diagnose and solve any issues getting in the way of your clean laundry, and can even monitor and show changes in your energy use patterns. Plus, it fits in loads of up to 20 pounds and can get them done in just 30 minutes with five powerful jets that clean laundry from a variety of angles to penetrate deep into the fabric for a total clean.
Capacity: 4.5 cubic feet
Annual kilowatt hours: 105
Annual gallons of water used: 3850
Puls Can Wash Your Laundry Problems Away
Did you know that not only do we fix the entire range of major home appliances, but we move and install them, as well?
Don't get your laundry in a bunch if your washer or dryer isn't working properly – simply hop online and book an appointment with one of our highly-qualified technicians. The process is easy and flexible – just let us know the issue, choose the time that's best for you, and a Puls tech will show up at your door at the appointed time.
We fix washers and dryers, along with ovens, range tops, refrigerators, and more. And, with our characteristic 90-day guarantee, you can be sure that the job is done right or we'll come back and make it so.
Book your time slot now and you can have your machine up and running again as soon as today.