There was never any doubt about the necessity of this blog post. There's no way we're going to miss out on a once-in-a-lifetime cosmic event, right?! And in case you didn't know the solar eclipse is set to premiere on Monday, August, 21, 2017 - may be a good idea to set your reminder now.
Read this before photographing the eclipse with your smartphone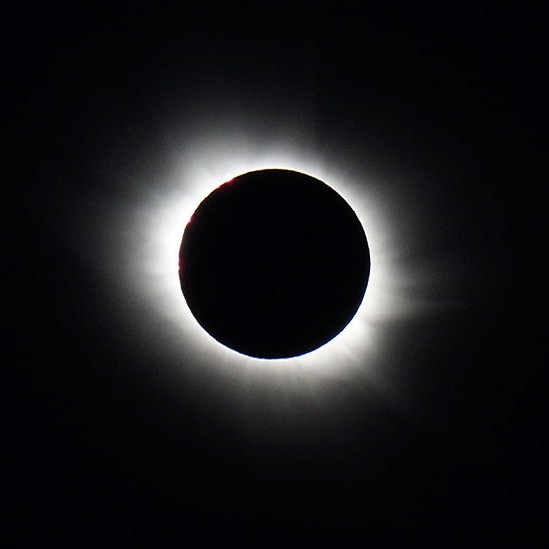 So we turned to our never-fail answer machine, Google, to see if and how we should be using our phone cameras to document this natural wonder. The first issue we encountered was a practical one: will the sun fry our cell phone cameras if we try to photograph the eclipse? It's a good question – and one that NASA answers quite comprehensively.
The thing is, the more we learned, the more we realized that the practical applications aren't just limited to photographing this Monday's eclipse. You can use these helpful tips to photograph sunsets, sunrises, or even the moon.
Did your parents ever scold you for looking directly at the sun? Show 'em who's boss and follow these instructions to take a killer photo of Monday's eclipse. Then start brushing up on your Ray Charles impression.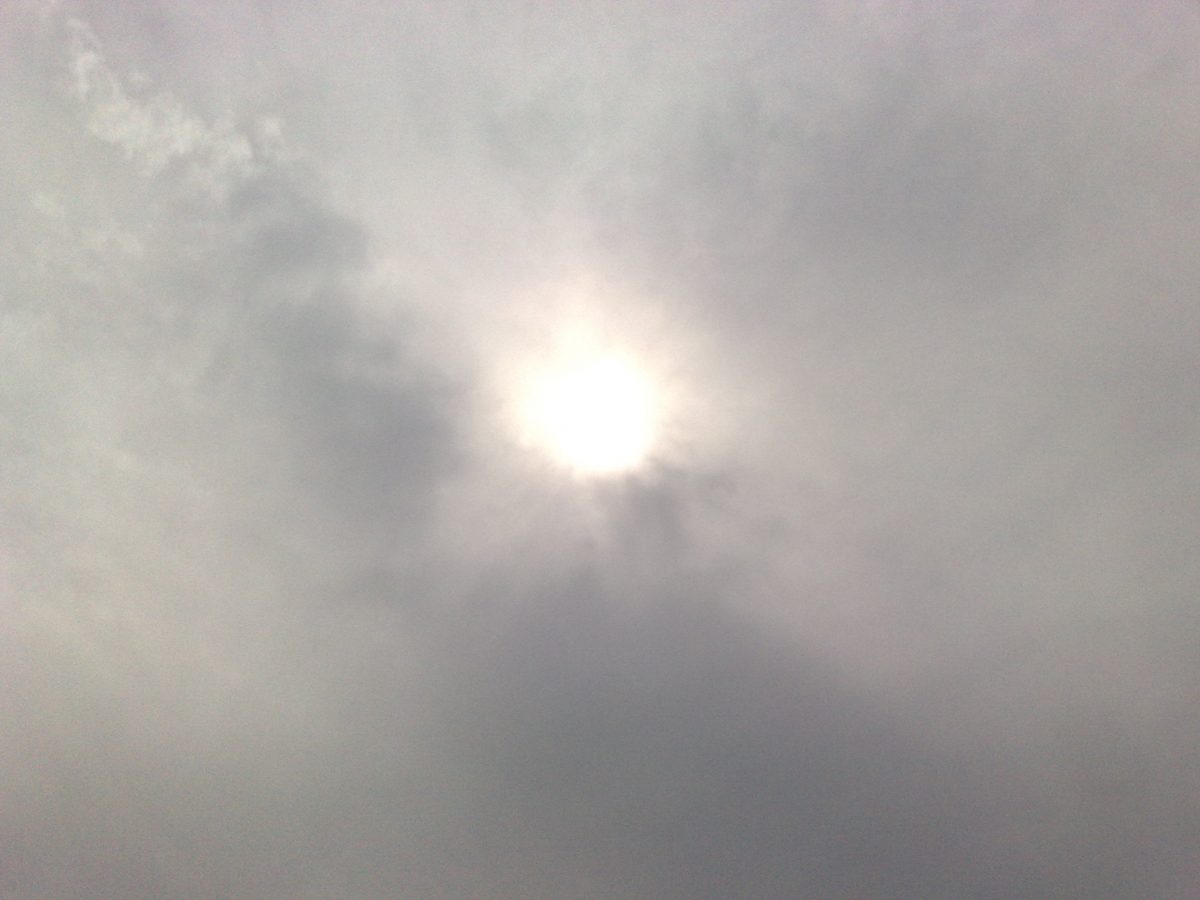 Will photographing the eclipse fry my cell phone camera?
NASA says no. Your cell phone's aperture is too small to admit enough light to cause damage, so you can use it to photograph the eclipse. The thing is, you probably won't get a great picture. There are things you can do to increase your chances of a quality photo, though, so don't worry yet.
It's worth noting that the eclipse won't damage your cell phone camera, but it may cause damage to professional cameras, so before borrowing your sister's Nikon D5 and going to town, make sure she's got a warranty.
What can I do to get the best photo of the eclipse with my cell phone camera?
Now that we've established that it's safe but tricky to photograph the eclipse with your cell phone, NASA does have some great tips to make the most of it – and if you're not looking to win a major photo contest, these should help you get a very satisfactory photo with which to cherish the two-and-a-half minute memory of this very special occasion.
Practice.
Go out on an evening and take some photos of the moon. It's not exactly the same, but it requires a lot of the same skills, and you'll be happy to have it down come game time. Remember, the eclipse is fleeting, and you'd probably like a moment to see it with your own eyes, as well.
Cover the lens with your eclipse glasses.
This is a great one, and not so obvious. But if you put the glasses as close to your camera lens as possible, ideally holding them directly against it, you'll improve the quality of your photo significantly.
Turn off autofocus.
When you're taking a photo of the bright light around the eclipse, your camera will want to switch up the focus and your photo will come out all blurry. Manually shut off the flash, focus the camera yourself, and turn down the exposure time for the clearest photo.
Get a telephoto lens.
A better lens means a better photo, and for between $20 - $50 you can get a very decent attachable lens for your cell phone camera. Here's a good place to start looking. But, be careful. The telephoto lens might let in enough light to damage your camera, so speak to your merchant about whether it needs a filter to protect it from sunlight.
Use a tripod.
Especially if you go the telephoto lens route, it helps to use a tripod to steady the camera. Telephoto lenses are particularly sensitive to movement, so it will help with the clarity if your camera is completely stable. And, even without the lens, it still helps. This video from CNET shows you how to make your own homemade cell phone tripod if you blew all your allowance money on the telephoto lens.
Try video mode.
If you don't get the extended lens, see what you can capture on video. Because the camera isn't trying to focus on one photo, the video might actually come out a bit clearer than what you are able to capture.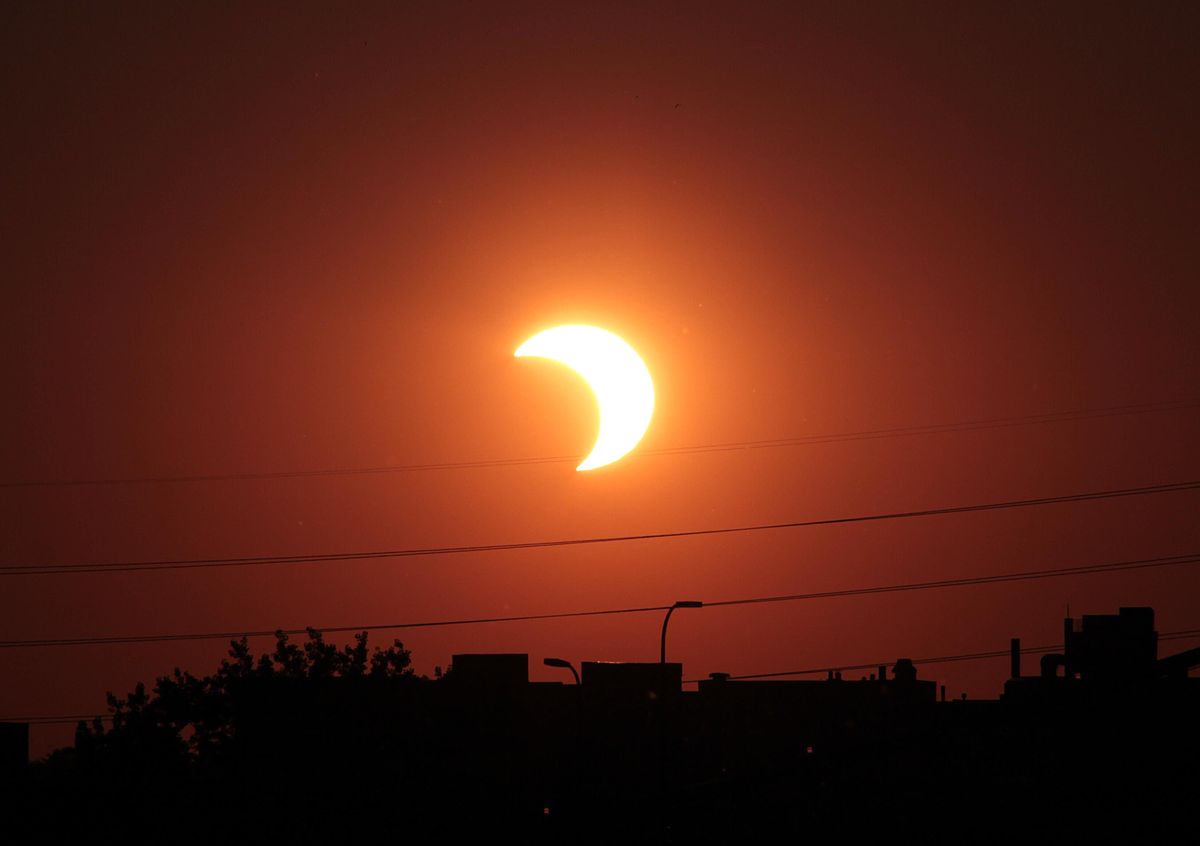 Partial Solar Eclipse
Don't stare at the sun without protective eyewear
Whatever you do, don't look directly at the sun without protection – even if you're using the glasses to help get a better photo. We're sorry if we sound like your parents. If we're pestering you, it's because we care. After all, you can always get yourself a new cell phone camera, but if you blind yourself staring up into the searing hot flames of the shining sun, well, that's forever.
Having camera issues?
Our Puls technicians can repair and replace your front and back camera. And just in time for Monday's solar eclipse - the moment may pass quickly but a picture lasts a lifetime!