Especially in inclement weather, the garage door is often the main portal to your home – a shelter to protect you from the elements as you unload groceries, transport people to and from work or school, and a place to keep your vehicle safe from the wet and snow.
Needless to say, if you've got a garage door that won't open or close, or a broken garage door opener, it's not an issue that you'd like to let linger – it can be an obstacle keeping you from getting in and out of your home, and pose a major security risk.
If you're unsure of what the specific issue is with your garage, you can have a look at our garage door troubleshooting guide. We've got a list of common garage door opener issues, as well as how to fix them. Read on to find out more about what the specific problem is at hand.
Garage opener repair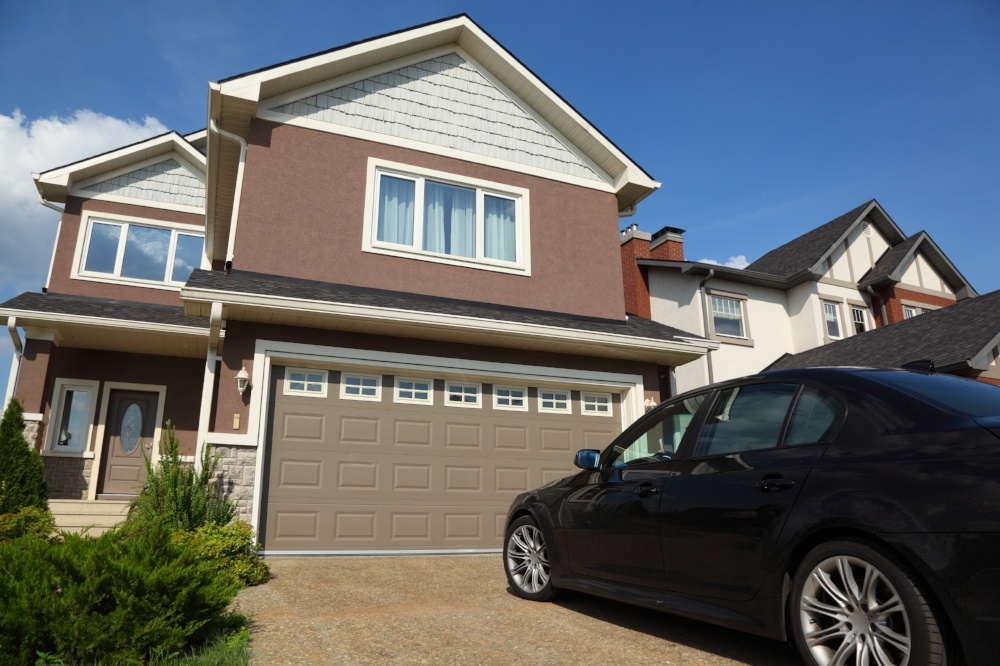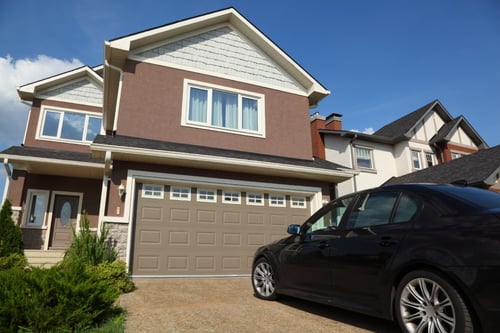 Garage door openers are a complicated bunch – any issues that arise could be the result of a wide variety of causes. Don't worry, we'll try to help you narrow it down. Whether the problem stems from an unresponsive remote control, broken garage door springs (or the need for a torsion spring replacement), or a broken garage door sensor, there are ways to decipher what's behind your broken garage door.
And, of course, Puls offers a free 25-point inspection that not only can help find the issue, but also includes checking the batteries in your remote, fixing your photo eye laser sensor, calibrating your remote and limit switch, and making sure that your belt or chain is on sprocket. Our repair prices are incredibly reasonable, and the safety and convenience you'll regain when you fix your door will be well worth the cost.
Garage door remote not responding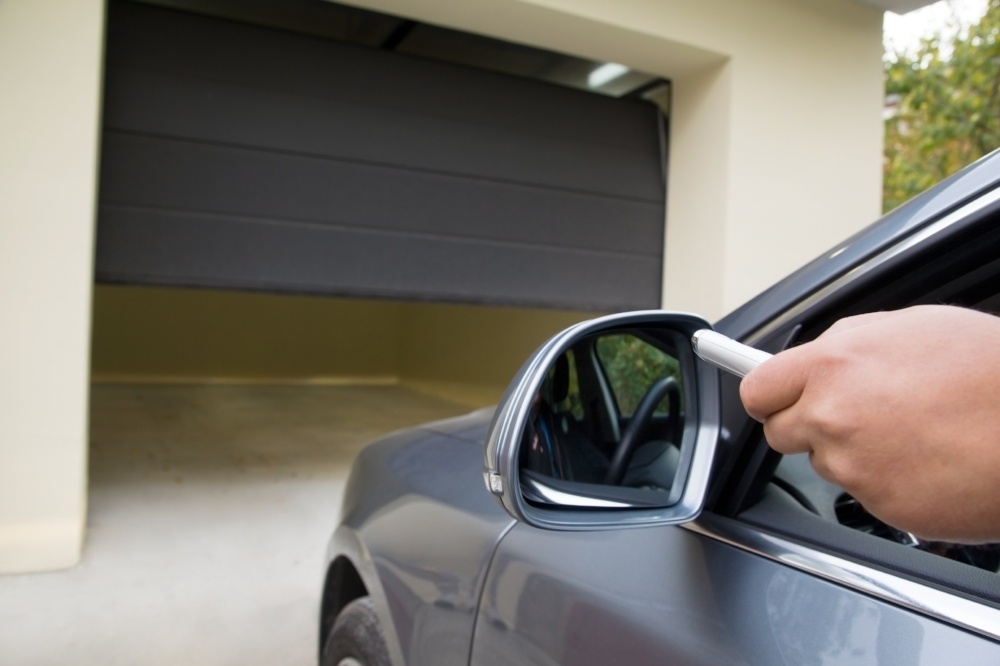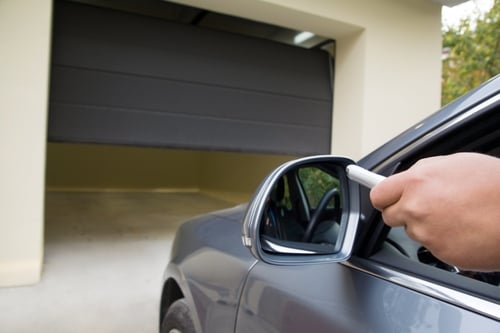 Before you go calling in the big guns, try this easy fix. An unresponsive garage door remote turns out to be the culprit more times than you'd think, and solving the issue can be as simple as replacing a couple of batteries.
If your garage door won't open or close, make sure you've got a fresh set of remote batteries in there. Alternately, try simply making sure you're in range when you press the button. If you're in the habit of jumping the gun and trying to open your garage door when you're still a ways away, hang on until you're in the driveway before hitting "open."
If that doesn't work, you can also reprogram your garage door remote by following the instructions in the included manual. Often times, a reprogramming can work wonders.
Garage door spring repair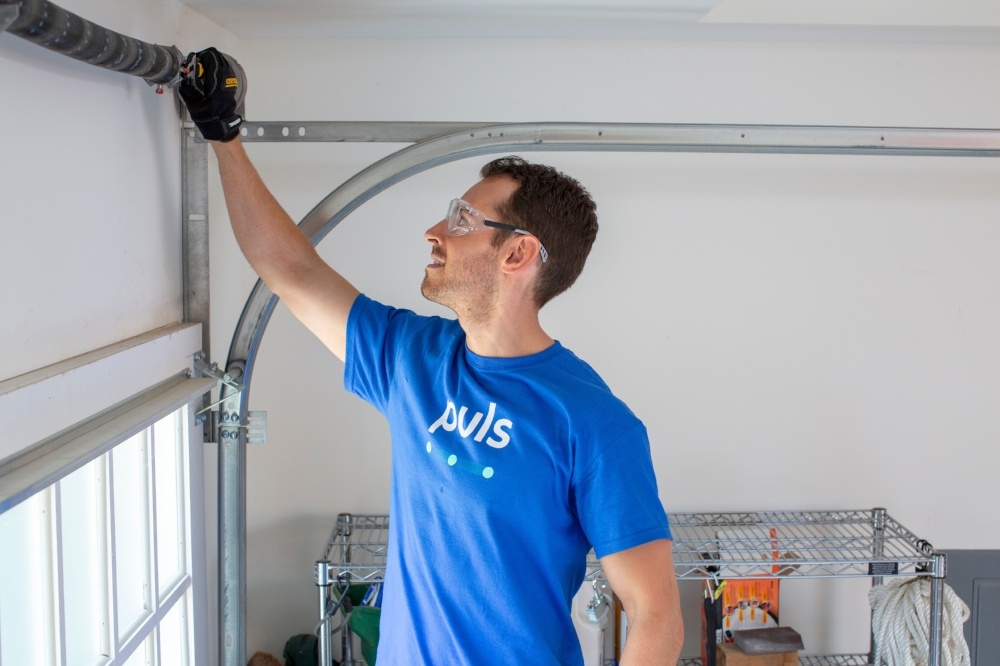 There is one unmistakable way to know if your garage door springs are broken – and that's the startling "bang" sound that comes with a broken garage door spring. If you're not around when the spring snaps, there are still other ways to tell if your garage door springs need replacement.
One way to do this is to disable the automatic opener and try to raise the garage door yourself. If your springs are healthy, the garage door should stay securely open without you needing to hold it up.
You can also do the same thing with the garage door halfway open – it should stay in the middle without starting to sag down. Your torsion springs get some heavy use, but you can most likely expect them to last somewhere between four and nine years.
It's important to note that if you've got extension springs, they can be quite dangerous to fix. They hold a lot of tension and can quickly snap, potentially causing even life-threatening injuries.
Garage door sensor repair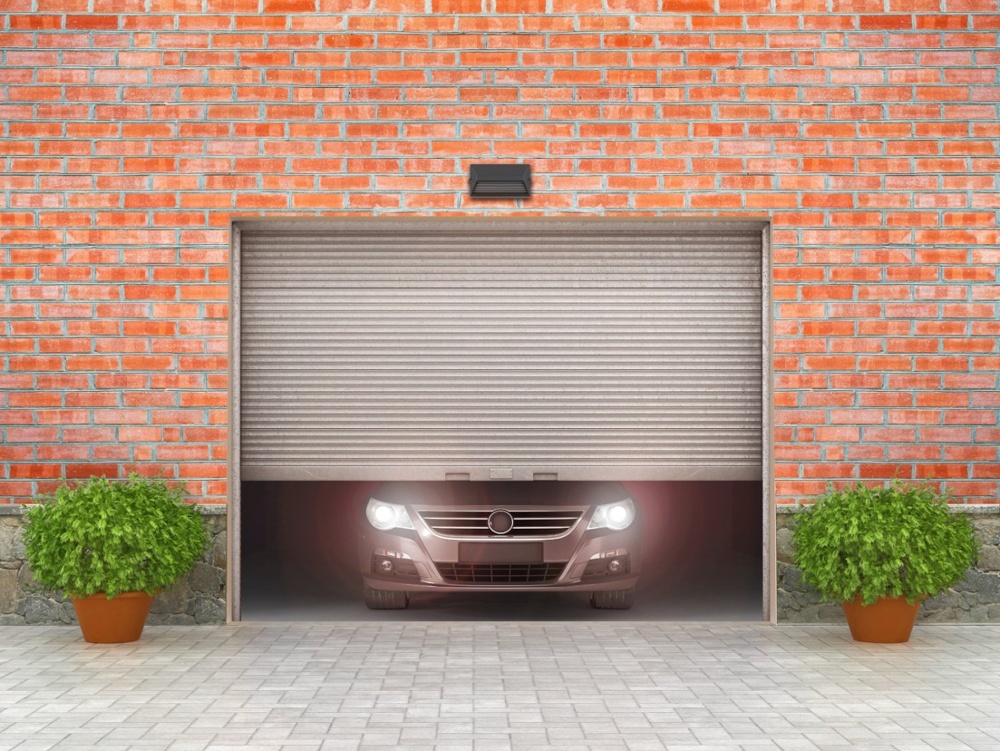 You've probably experienced this at some time or another: your garage door starts to come down, but then changes its mind and goes right back up. If that's the case, one quick fix is to make sure that there's nothing obstructing its sensors – those two things that look like lasers – aimed at each other from either side of the garage door frame.
First, try cleaning the eye of the sensors – the problem could be as simple as some dirt or dust getting in the way of the receiver. Next, make sure that the sensors are properly lined up so that they can communicate with each other. If they're properly aligned and there's nothing obstructing them, then the sensors could be suffering from a wiring issue, for which you should definitely seek professional help.
Our garage door prices can match or beat the rest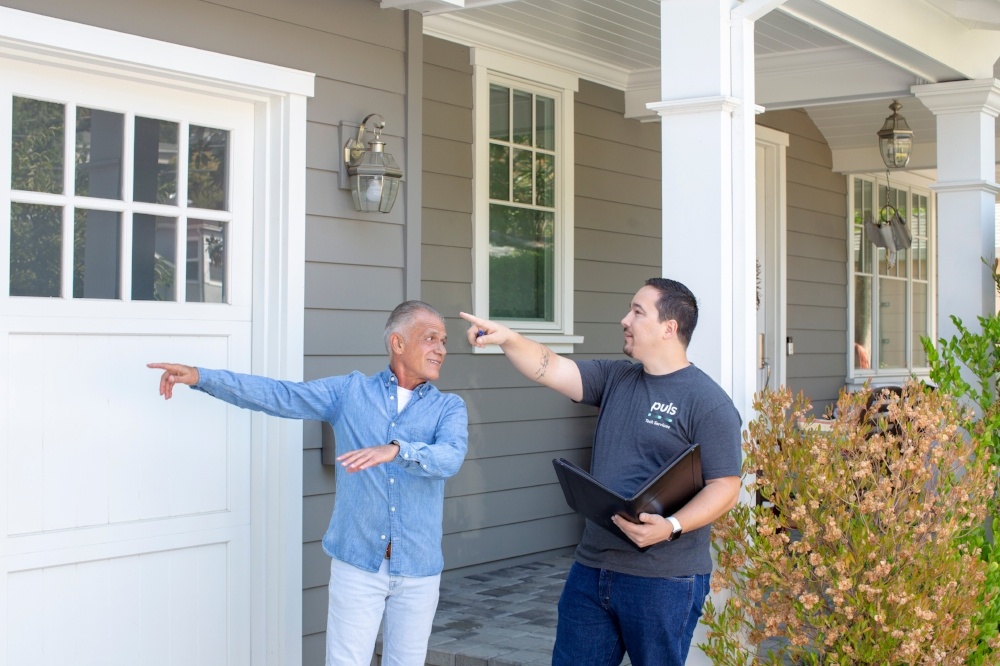 Puls specializes in garage door repair in several major cities nationwide, with more to come in the near future. It's super simple to book an appointment online, and a Puls technician can fix all your door's problems within the same day.
Our highly-vetted technicians are as knowledgeable as they are courteous, and will walk you through everything you need to know about your garage door repair. While your technician will be able to give you an exact price after they perform your garage door inspection, you can check our price range before you schedule an appointment, and compare it to the national average.
We're confident that with our garage door pricing transparency, the numbers speak for themselves. You can even click here to get $10 off your first service with us.