As recent as a few decades ago, televisions were big and bulky and often held a premiere spot in the living room where the entire family would gather around to watch their favorite shows on a handful of channels.
Broadcast channels were free and programming ended by midnight every night with a waving American flag and the national anthem playing in the background. Simpler times but limited choices.
Today's streamlined technological marvels provide unlimited entertainment that's available 24/7, in every size and from any location you desire. Mounting your TV on the wall is a great option for saving space, providing better viewing angles and creating a better appearance.
While you might consider doing the TV installation yourself, we'd highly recommend leaving things to a professional install service like Puls TV mounting. How exactly does the process work? Read on to find out.
Safety first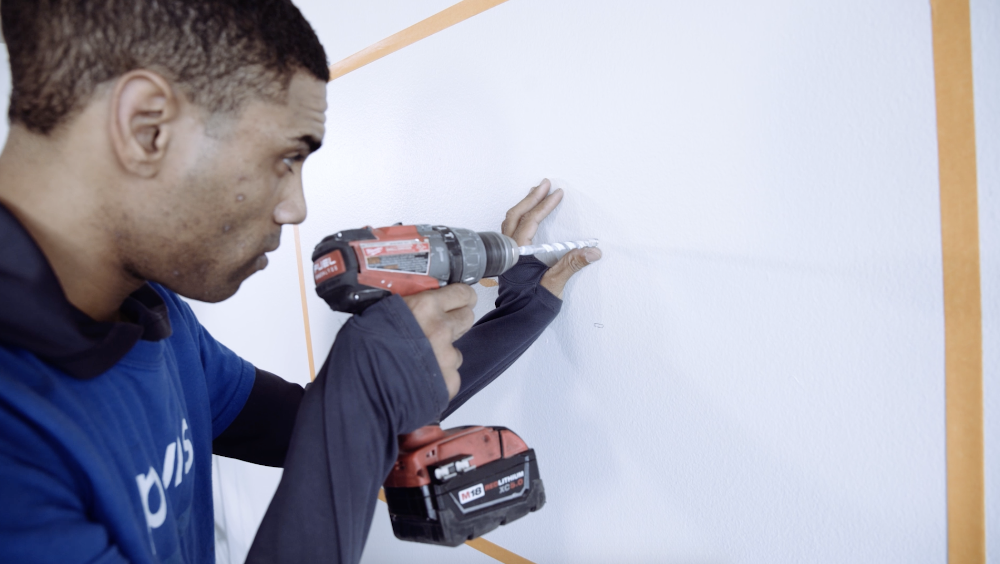 Your high-tech television can be a significant investment, so you'll want to be sure it is secured properly to the wall. To ensure this, a skilled Puls technician can recommend the proper sized mounting bracket to handle the weight of your TV and bring the right tools and hardware to install on your specific surface.
While drywall is easy to mount to, it's not very strong. Your installer can determine what your wall is constructed of—wood, brick, plaster or other material—and use professional guidelines to be sure your TV stays in place.
As walls aren't transparent, your Puls rep will locate the studs, pipes and electrical wires that are hiding behind the wall. This will protect your home from accidental damage to your plumbing, electricity, wall surface, and of course, your TV.
Upfront, affordable pricing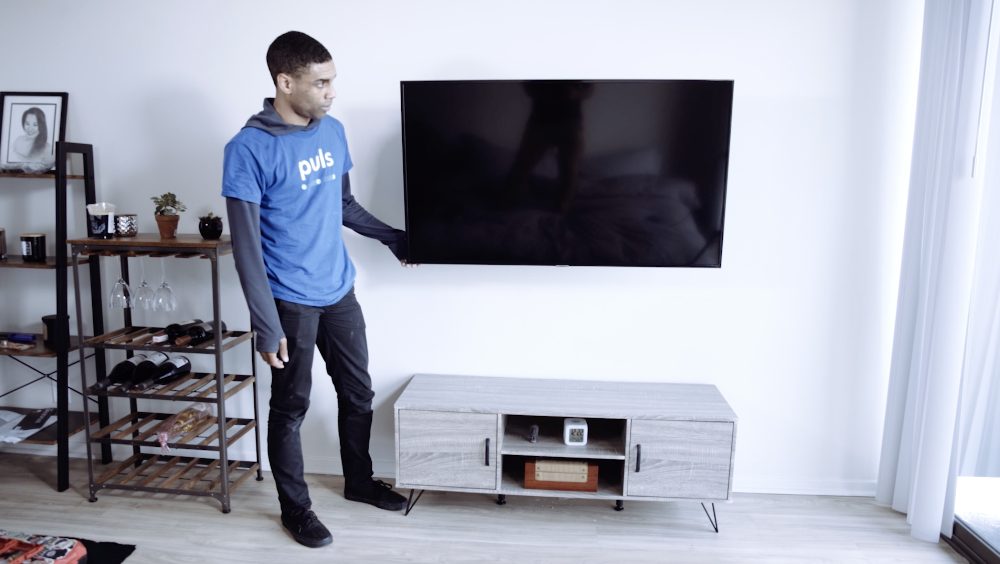 Puls is committed to providing value pricing for television mounting, brackets and accessories. Installation service is available starting as low as $69.
Need a bracket? Your Puls tech can bring your choice of fixed, tilting or full motion styles to meet your viewing needs. Bracket prices start at just $25.
Brick and concrete walls are especially tricky, so a small $35 fee to have the Puls expert drill the holes will provide peace of mind knowing the job is done right.
Extra services vary in price, but you'll be amazed at how quick and easy your cords will be concealed, your sound bar installed or your streaming devices configured.
Fast, convenient service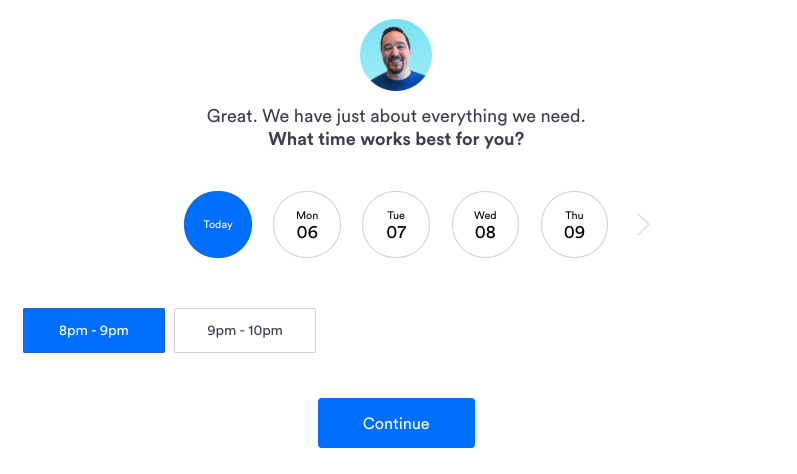 When you have Puls mount your TV, you'll get top-rated, reliable technicians that will get the job done quickly. No need to stress about buying or borrowing the right tools, locating the proper bracket or wrestling your expensive TV into place in time for the big game.
Easy, online booking helps you schedule an appointment at your convenience, and appointments are available as soon as same-day. Need an evening or weekend appointment? No worries, Puls TV installation services are available every day from 8 a.m. to 10 p.m., with no extra fees for evenings, weekends or holidays.
For TV installation made easy, Puls has your back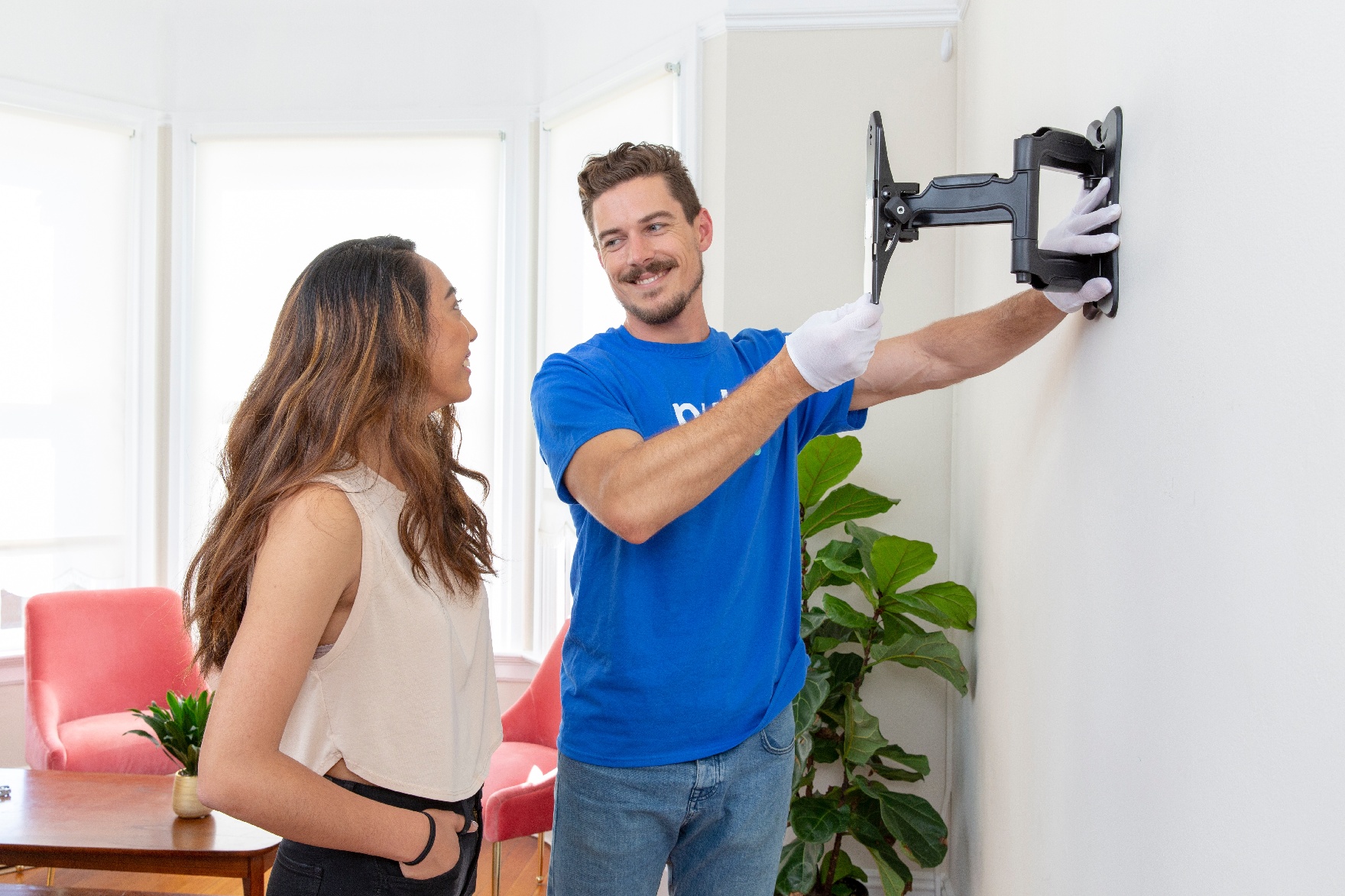 You may be more than capable of installing a television on the wall yourself, but relying on Puls's experienced technicians to do the job will ensure it's done safely, while saving you time and money.
We proudly serve most major cities across the country, and can have one of our skilled technicians in your neighborhood at your door as soon as same-day. We've got over 50,000 appointments under our belt, so you can be sure our vetted technicians know what they're doing.
PLus, all of Puls's services are covered by our 90-day guarantee to provide peace of mind and outstanding customer support. From TV mounting, to cord concealment, to surround sound installation, and even connecting your Xbox or cable box, we've got you covered.
Don't wait another minute, book an appointment now and you can have your TV on the wall by tonight. Want to save more?
Schedule an appointment now through Monday, July 8th to save $15 off all TV mounting services. Enter the code: JULYSAVE15 to take advantage of our July 4th incentive when you book online here.