With Black Friday and Cyber Monday swiftly approaching, there's no better time to get in on a great deal for a new TV. In fact, many retailers have already gotten started, with Black Friday TV sales already in full swing.
The only question is, which TV is best for you? While there's lots of jargon out there to wade through, it turns out that television shopping doesn't have to be quite as intimidating as you'd think – thanks to our handy guide on how to choose the right TV.
If you are looking for the best TV 2018 has to offer but aren't yet familiar with the difference between 4K and HD, have no fear - we'll walk you through all the ins and outs of television shopping and show you how to choose the right TV, in language you can understand.
To curve or not to curve?
Samsung's 65" curved UHD TV. Credit: Target
You may have seen some impressive-looking curved televisions online or in the showroom, leaving you scratching your head as to what the feature is all about. You're in good company – many experts aren't sure what's up with the curve, either.
According to Consumer Reports, curved televisions don't do much at all to improve picture or viewing experience – but they do come at a higher cost. Our advice is to skip out on this passing craze and opt for a regular flat screen. You'll save some cash without sacrificing picture quality.
4K/UHD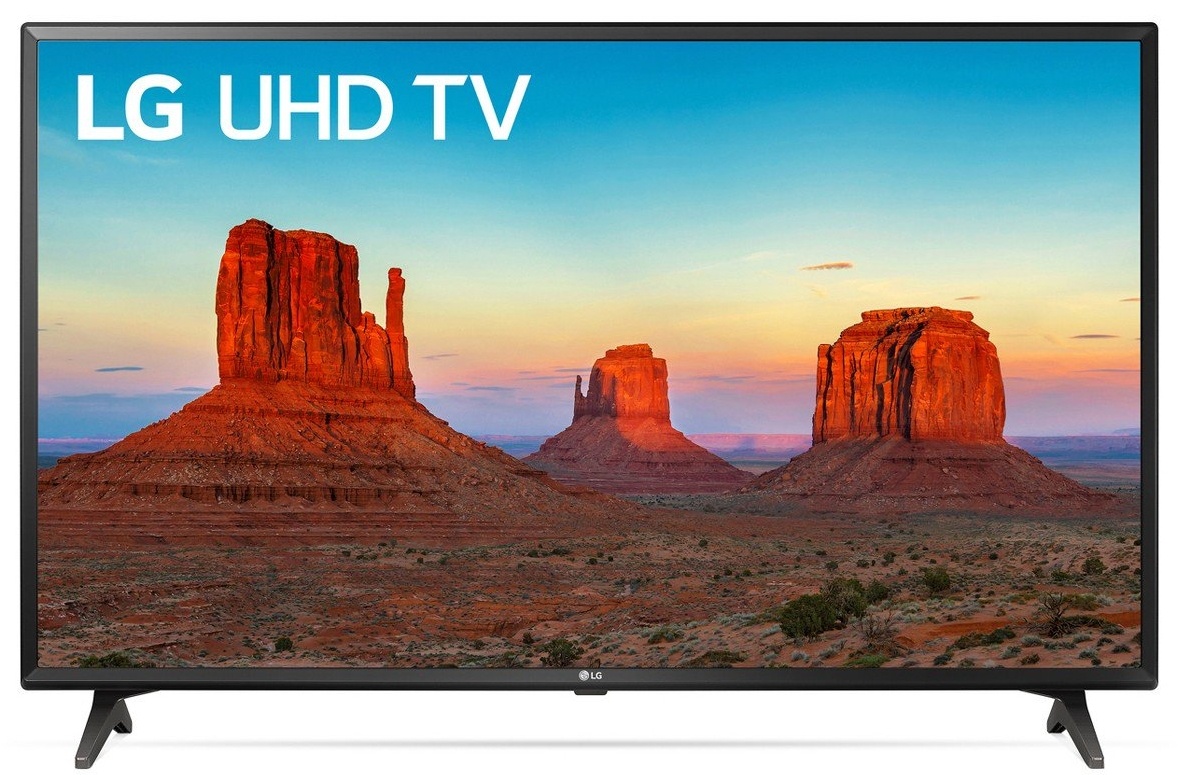 LG 49 inch 4K UHD smart TV. Credit: Target
On the other hand, one term you definitely want to learn is 4K, also known as ultra-high definition, or UHD. Just like they made the leap from standard resolution to high-definition a while back, it looks like a new era of even higher quality picture is upon us.
The standard for regular HD television screens is 1920 x 1080 resolution – the new 4K TVs bring four times that, or 3840 x 2160 pixels. While not all content is available in 4K yet, providers like Netflix and Amazon do have some available.
And though the options are currently limited, the amount of 4K viewing available will only continue to grow. If you're looking to invest in a television that you plan on having around for a while, it's a good idea to consider where things are going – plus, 4K televisions are backwards compatible, meaning you can always watch good old-fashioned HD TV or movies on your 4K TV set.
Is my television "smart"?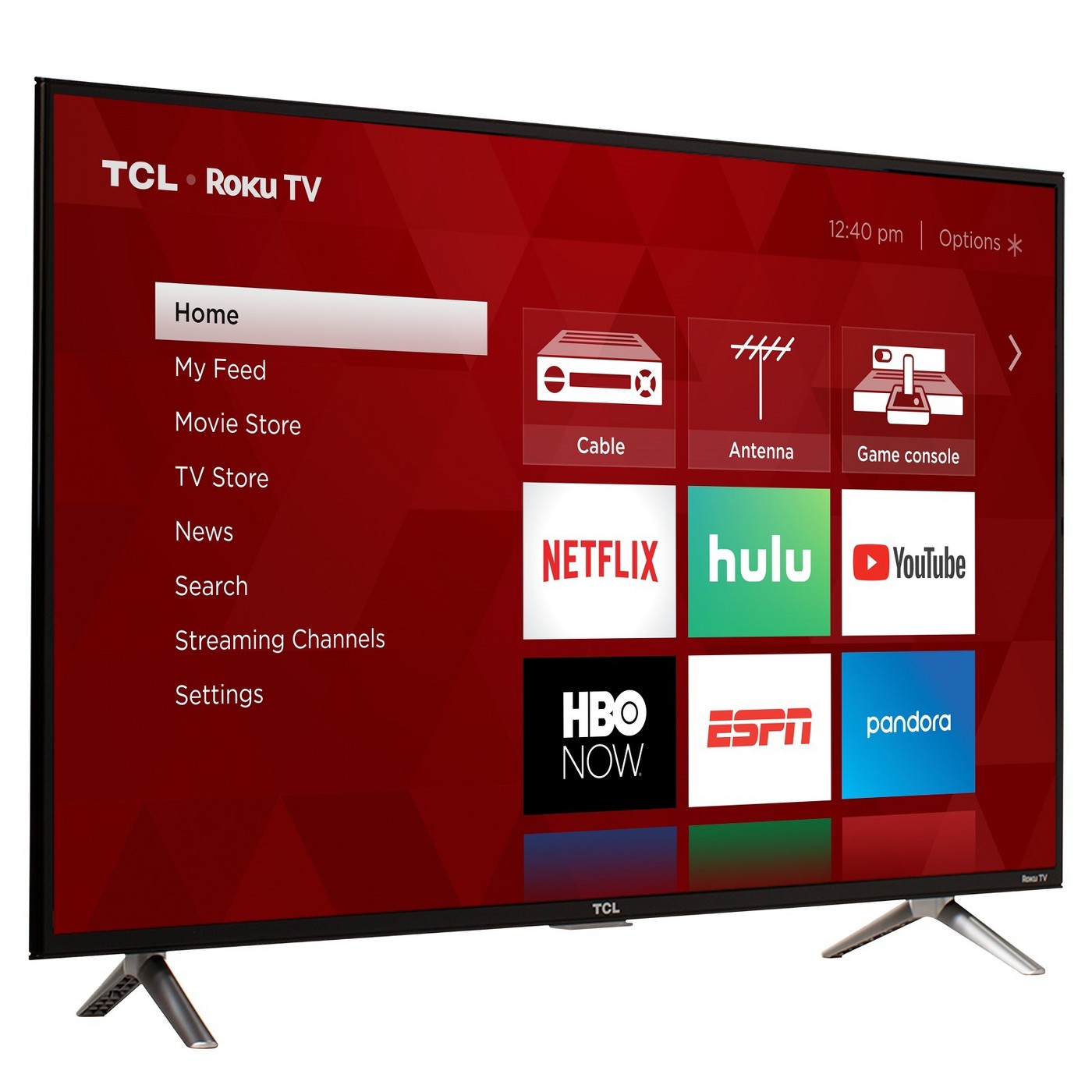 TCL's Roku smart TV. (Credit: Target)
You may have grown up hearing terms like "idiot box" to describe a television, but these days TVs are anything but. Smart TVs open up a whole host of new options, allowing you to connect to the internet and stream content directly though Hulu, Netflix, YouTube, or other streaming services, as well as download movies, play games, or even to post on social media (though we can't say we exactly encourage that).
Maybe best of all, a smart TV can connect to the IoT (or internet of things), via your WiFi network, allowing you to do anything from peek who's at the front door via your smart home security system, to order a pizza – all without leaving your seat.
Most televisions today are smart capable – but not all. If you're in doubt, we recommend that you check to see that your new TV is "smart." It shouldn't come at a significantly higher cost, and the perks are undoubtable.
OLED? LED? LCD?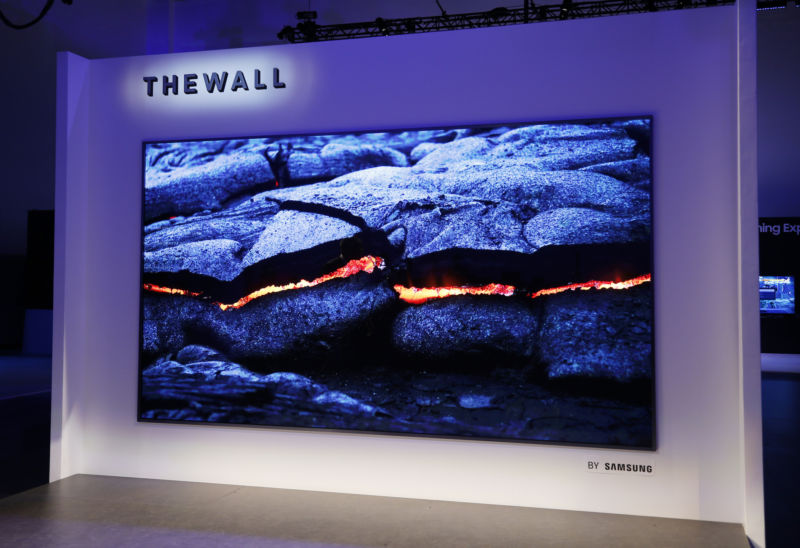 Samsung's The Wall in all its glory. (Credit: Samsung)
Basically, televisions can be broken down into two categories: LCD or OLED. A lot goes into how the two technologies work, but what you need to know is that OLED technology delivers the better picture – but can be prohibitively expensive.
If you don't want to break the bank buying a television set, don't worry – LCD televisions come with their own benefits, too: they're a lot brighter than OLED TVs, and as such are more suitable for watching in a sunny room. Add to that the fact that they're pretty affordable, come in a wide variety of sizes and types, and that the technology is ever-improving, and we'd say that a regular LCD television is a pretty good bet.
That said, if you do want to float the cash, OLED TVs are great. With amazing quality images that can be viewed from a much wider angle, brilliant colors, and deep, rich blacks, there's no question that OLED TVs look amazing.
How much should I pay for a TV?
Well, in short, that's up to you. The price spectrum can be pretty broad – ranging from some basic entry-level 32" televisions as low as $100, and upwards into the thousands. But it's pretty safe to say that if you want a decent sized TV with all your favorite features, you'll be dropping at least a few hundred bucks on a new set – though you can still acquire a well-equipped 55" television for well under $1,000.
That's good news – compared to even just a few years ago, TV prices have come way down, allowing you to get a lot more for less. For some of this year's best Black Friday deals, you can check out our post on Target's Best Black Friday Deals.
Leave Install to the Puls Professionals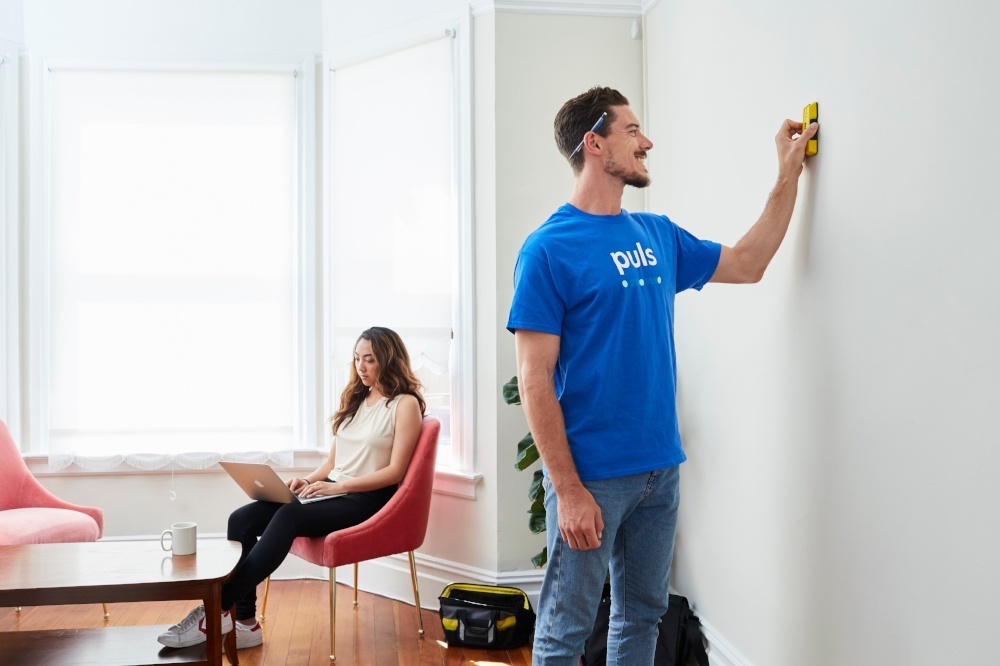 Whether you're looking to mount a massive 80 inch TV, or a 32 inch TV, an expert technician from Puls will help you install your wall-mounted TV within the same day.
Our technicians will help you find the best location for your TV, conceal pesky wires, install sound bars, and much more. All you have to do is hop online and book a time slot that's good for you, and a Puls technician will be at your door whenever you like, ready to install your TV. Hurry and make an appointment today.