This Sunday marks the 90th Academy Awards – can you believe it's been so many years, and can you believe we're still so pumped up to watch?
As always, the weeks known as Oscar season are also leading up to Oscar party season. And as always, it's going to be a huge competition to see who walks away with the award for Best Oscar Party.
Are you in the running? Would you like to be? Then check out our useful tips below on how to throw an award-winning Oscar party with your smart home this year.
Of course, just because the Oscars are 90 years old doesn't mean we have to act like it's the 1920s. We've got the miracle of technology to make our lives easier, and by golly, we're going to use it.
The Best TV to Watch the Awards On
As the stars walk the red carpet, there's only one way to guess who they're wearing before Variety asks them up front – and that's with a big-screen, high definition display that's worthy of the big-name stars you're keeping an eye out for.
We've already got the perfect TV buying guide for you, but we'll recommend the Samsung 58″ Class 4K (2160P) Smart LED TV anyway.
Not only does it have a beautiful picture on a huge display for a great price, but Samsung is proving to be a leader on the smart TV front. The company is investing heavily in integrating all elements of your smart home into the TV, and using it as the new smart home hub.
We think this is great news. You might not want to abandon your Alexa or Google Home assistants just yet, but whether you want to check on your kids, check who's at the front door, or check what's in your fridge, with Samsung's smart TV capabilities, you can do it all from the comfort of your living room sofa.
Play Alexa to See Who Wins in the Prediction Category
One of the best parts about the Oscars is trying to guess who will win in each category – and then competing against your friends to see who did better. Alongside your Oscar-winning brackets this year, pit yourself and your guests against Alexa.
The home assistant is chock full of predictions on who will win in each category. Do you think you can beat her? If you want to change things up a bit, enable Alexa's Ultimate Hollywood Trivia skill, and she'll ask you five questions in a row!
Set the Mood – with Philips Hue Smart Lights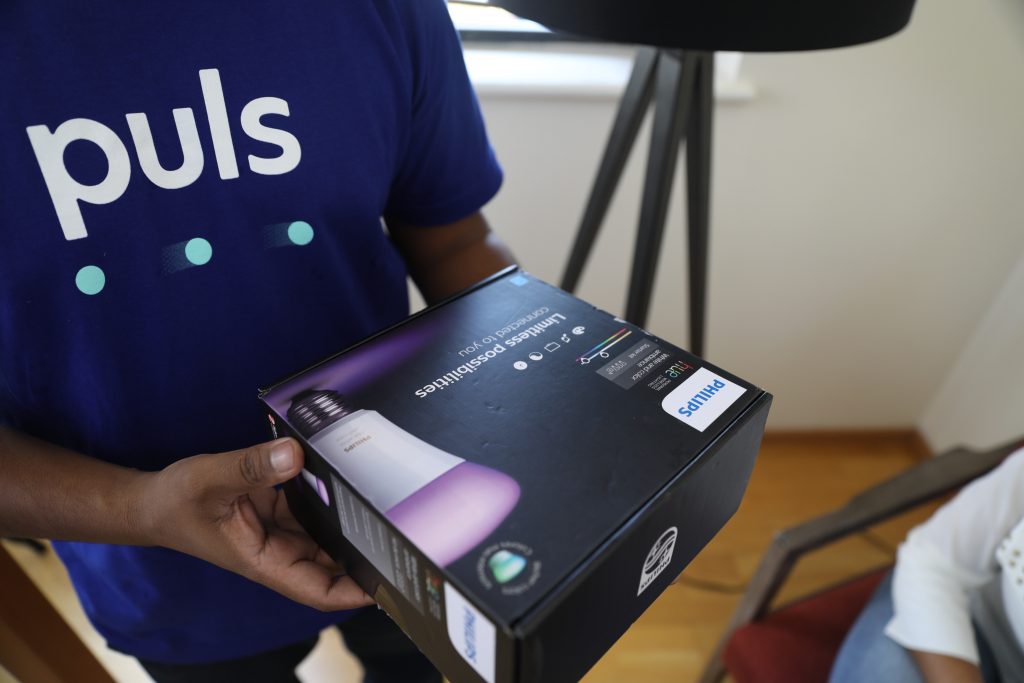 Cover the room in gold to mimic the Academy Awards' theme colors, or simply set the mood with some ambient party lighting. Aside from just creating a mind-shattering spectrum of light with its color pallet, Philips Hue can also sync up with your television to perform light shows that can accompany each winner – and can even link up with your doorbell to sparkle when guests arrive.
Be Like Ellen, Order Pizza
Comedian and talk show host Ellen DeGeneres famously ordered pizza to the Oscars in 2014 for all the stars. You can do the same – without leaving the party for a moment.
Keep your guests happy and win their votes of confidence by ordering some pizzas directly from your smart TV. Yes, it's possible. And yes, it will look totally awesome. Plus, you know, pizza.
Snap your own red carpet photos and cast them to your TV
If you and your friends are getting all dolled up for your Oscar party, don't let your beauty pageant moment go to waste. Snap some photos and then use Google Chromecast to display them on your smart TV – not only will you get to enjoy the photos right in the moment, but you'll have your guests feeling like stars!
Puls Will Help You Plan the Ultimate Oscars Get Together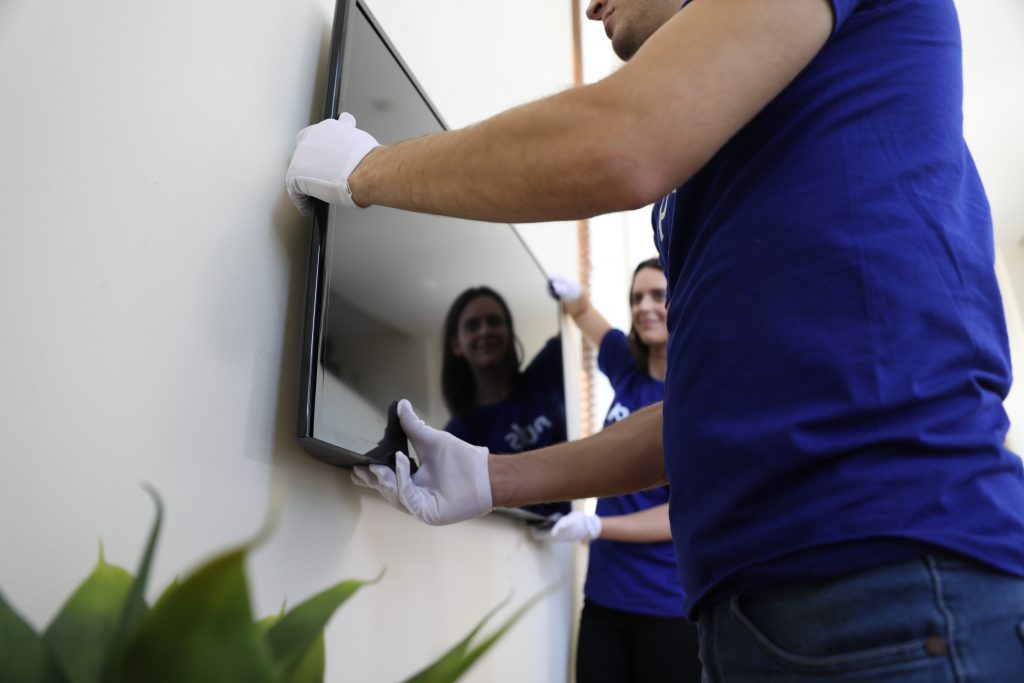 Whether it's by mounting your TV or setting up your smart devices, let Puls take the hassle out of planning your party. Book a repair online to make things easy and seamless as can be. You'll be sure to wow your guests for an Oscar party they'll never forget!