It's 2018, and a new era beckons. With the New Year in full swing, many of us are thinking about new beginnings and a new, invigorating period that lies ahead. Now is the perfect time for a tech restart, a fresh take on a multitude of options - technology included.Whether you're looking to finally empty out some of your digital clutter, or get things more organized and set things up, there's no time like the present to tackle these long overdue tasks. Here are some helpful tips on how to get a fresh tech restart on your 2018 to make it your best, most efficient year yet.
Clear Out the Clutter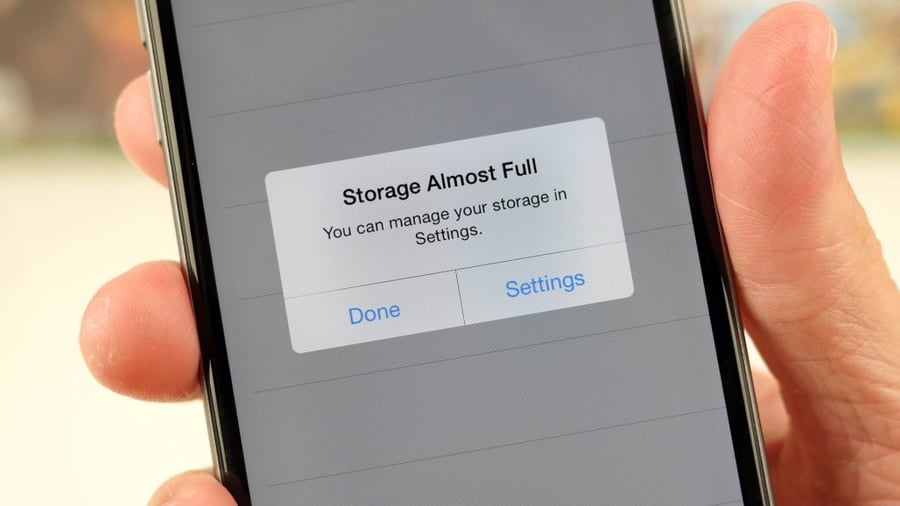 A fresh tech restart means out with the old, and in with the new. You've been meaning to delete tons of old data on your phone, such as emails, photos and much more. Yet for some reason, you haven't quite gotten around to it just yet. There's no time like the present to clear out the technological clutter you've accumulated over the last year.
Delete, Delete, Delete
If you're like most people, your phone, computer, tablet or other devices are most likely chock full of data. This could be in the form of emails, photos, text messages, and so much more. Turn over a new leaf this year, and dump the excess - clear out the unnecessary, from your devices and your life.
Unnecessary content can clog up your devices' storage and slow them down tremendously. Do yourself a favor this year and spend some much-needed time looking through your data: emails, photos and texts - the whole enchilada.
Edit Those Emails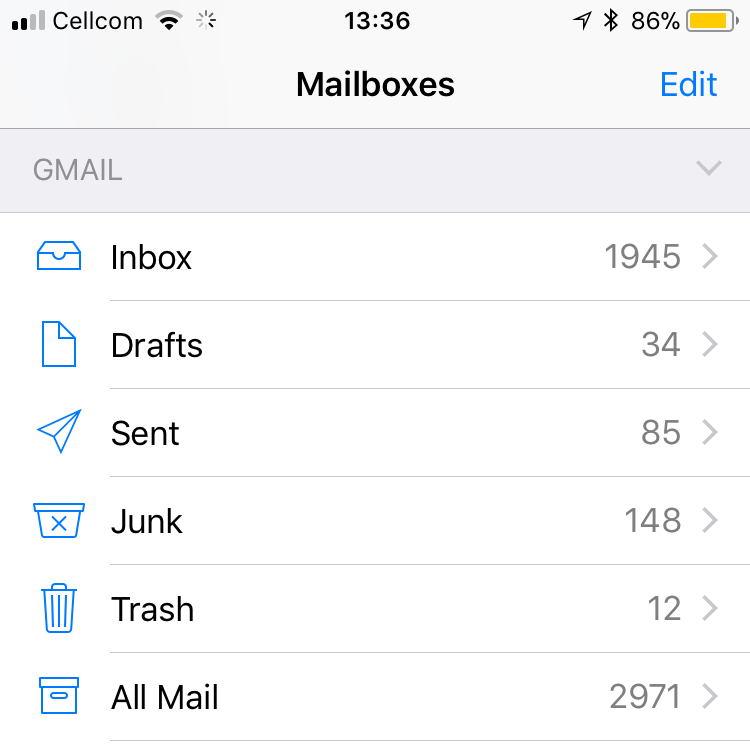 If you've got hundreds (or even thousands) of emails piling up, it's time to clear them out. Rule of thumb: if you're debating whether or not to keep an email, don't feel bad! Go ahead and hit delete.You should also clear out your Junk or Spam folders. Odds are, you won't miss them much anyhow. Furthermore, be sure to unsubscribe from any unwanted newsletters, so you'll avoid unnecessary spam and clutter for good.
Texts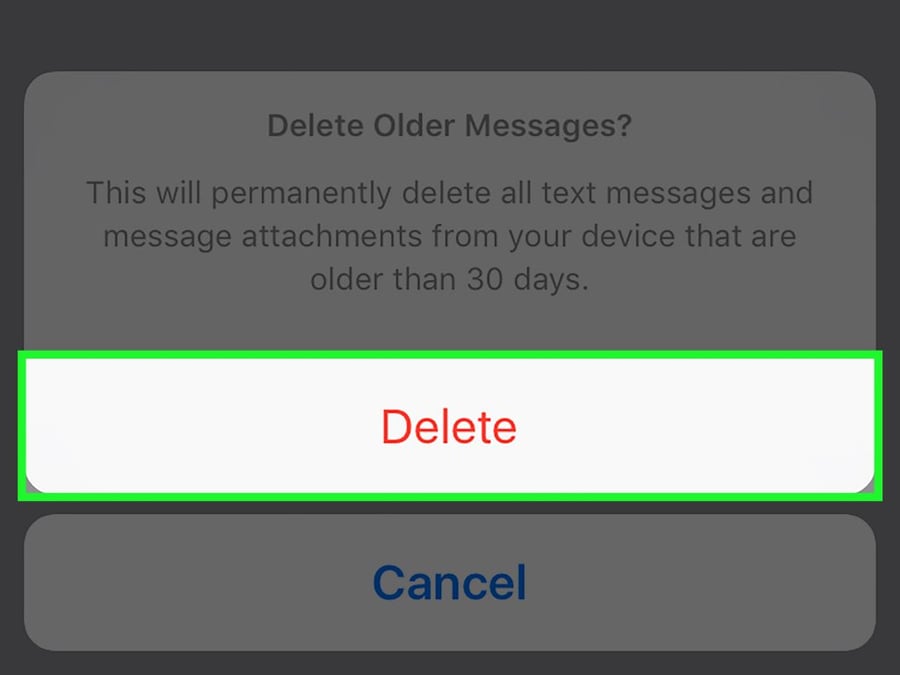 If you've got an iPhone, you can even adjust your settings to automatically delete text messages after 30 days or 1 year, so you won't run into the same issue next year. Just go into your settings, click "Messages," then click "Keep Messages" to decide how long you want to keep them, and hit "Delete."
This will permanently delete all text message attachments that are older than the selected time frame from your device. You'll free up your devices' data and make room for a whole new year of communication and memories.
Organize Your Devices
Have extra gadgets around the house that you don't know what to do with? We've all been there. With the fresh year ahead of us, why not finally get around to clearing out your unwanted devices?
Repair Broken Devices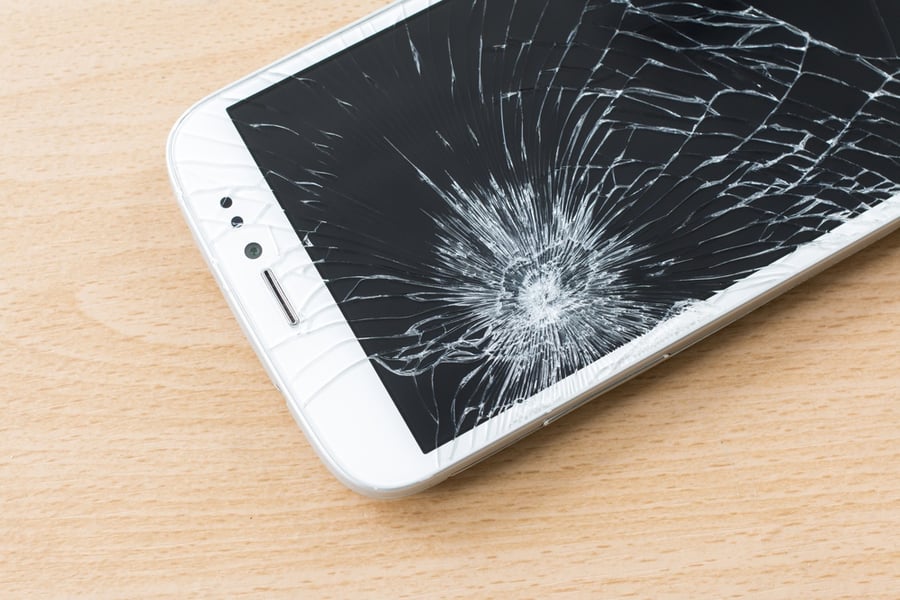 If you've got an old phone, iPad, or other similar device that's not working properly, don't let us sit around and accumulate dust. We'd be happy to provide you with our phone repair services, and we come to you to make things even easier. This way, you can sell them, trade them in, or even pass them on to a loved one, rather than wasting space around the house.
Outdated Gadgets? Recycle Them!
Another common issue people often avoid is what to do with antiquated technology. Be honest - you'll probably never use that brick phone from 2006 again. But what should you do if you've got old phones lying around from back in the day? If you can't make use of them, recycle them!
There's tons of places you can recycle your old phone, even for cash. This is a great option to save space and reduce waste as well. Talk about a win-win!
Set Your Scene
There's no better way to get off to a running start this year than to get things situated around your house. This can include setting things up, getting your gadgets in order, or putting things in place. No matter the circumstance, now's the optimal time to take control for an organized, seamless tech restart to your year.
Tackle TV Mounting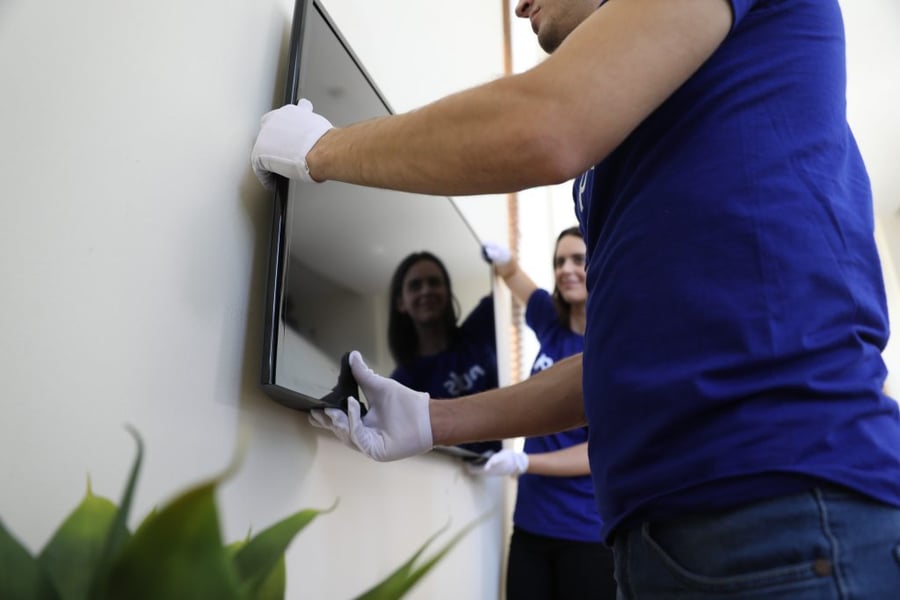 Since the New Year is a period of renewal, it's an ideal excuse to tackle those projects you've been putting off for far too long. Many people have TVs around the house that they admit would look much better mounted up on the wall, but they have no idea how to get started.
If the thought alone sounds overwhelming, there's no need to fear! Puls offers around-the-clock TV mounting services, so you can make the most out of your TV without the hassle. There's no time like the present to finally cross it off your to-do list.
Smart Home Installation
The New Year is the perfect time to finally get things set up around your house. In the age of smart homes, there's a myriad of devices you can now hook up throughout your pad. From streaming, to speakers, to smart plugs and everything in between. But if you're not the most tech-savvy, it's no wonder you've neglected to take on the challenge of setting them up.
That's where Puls comes in. We offer smart home setup on a wide variety of gadgets to get them up and running whenever you'd like. So whether you're looking for some advanced home entertainment, intricate lighting or revved-up security, it's about time you got started this year.
Lock Down Your Security
If you're looking to beef up your home security, there's tons of great options you can install throughout your house. Gadgets such as the August Smart Locks, the Nest and Ring are simple, fantastic ways to make your home feel drastically more secure.
But with so many great security options, getting started can be quite overwhelming. Get the fresh, secure start you deserve this year - and let Puls install your smart security devices for you.
Enhance Your Lighting
Another element to tackle this year: lighting. People often neglect to prioritize lighting fixtures, but installing smart lights throughout your home can save you tons of money and energy - as well as adding an increased element of security. Puls can assist you in smart lighting installation, making things as easy and stress-free as possible.
Ensure that your home is equipped with the absolute best smart lighting devices, such as the the Philips Hue this 2018. You can also install smart plugs such as the WeMo, to automatically adjust your home's lighting anywhere, anytime from an app on your phone or with your voice. It's another way to make your home as efficient as possible in the New Year - you'll be glad you did.
Keep it Toasty
With the colder months upon us, it's an ideal time to install smart thermostat devices. With innovative gadgets such as the Ecobee, Nest and more, you can adjust your home's temperature from anywhere at your fingertips, or even with voice command.
Puls can assist you to set yours up in no time at all, so get ready to cross another to-do item off of your list. It's the ultimate way to get your house equipped for the winter. Book a service today and enjoy your tech restart to a more productive, organized 2018 in your home.
EnhanceD Entertainment
Another way to kick off your tech restart? Install the latest entertainment devices you constantly postponed throughout the last year. Cozy up this winter with the latest sound and streaming devices like the Chromecast, Apple TV, Sonos Play smart speakers and more. Puls can set them up for you in a cinch.
If you love to entertain, voice-controlled devices such as the Google Home, Amazon Echo, and more make for the perfect additions. You can hook them up to your other smart home devices, and they can assist you with tons of things around the house, from ordering pizza, streaming music, to even remembering recipes. Schedule smart home setup as soon as possible, and start out your year in style.
Puls is There for Your Tech Restart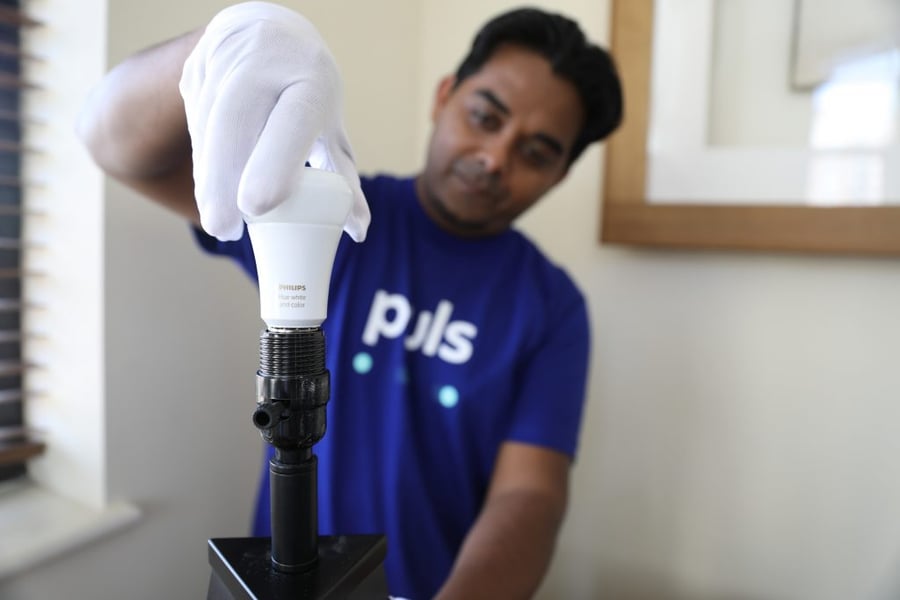 Whether you're ready to finally sell your old phone, mount your TV or set up new technology, Puls is here to provide you with the tech restart you so badly need this year. Transform your humble abode into the tech paradise you've always imagined with our help.
As previously noted, we offer smart home setup for a number of devices around your house. We also provide at-your-door TV mounting services, so you can get your TV looking flawless on the wall without dealing with any hassle. Make 2018 your best year yet, and get ready for the ultimate tech restart - we'd be happy to assist.