For those of you unfamiliar, Earth Day this year falls on April 22nd, 2018. It's the one day each year in which we all place our attention and emphasis on respecting and loving our wonderful planet. Earth Week actually begins the week before – a full week leading up to Earth Day which focuses on minimizing our environmental impact by any means we can.
Whether it's planting trees, cleaning up trash, or simply recycling, now's the perfect time to be more conscious of our environmental impact and carbon footprint. Many people often don't realize that there are tons of simple ways to use our technology to minimize our impact on the environment.
From reusing your phone, to automating our lights, there are many easy options you can employ to help reduce waste as well as save yourself some cash. In honor of Earth Day, we've compiled this guide on how you can save major money and resources with these technology hacks.
Maintain your phone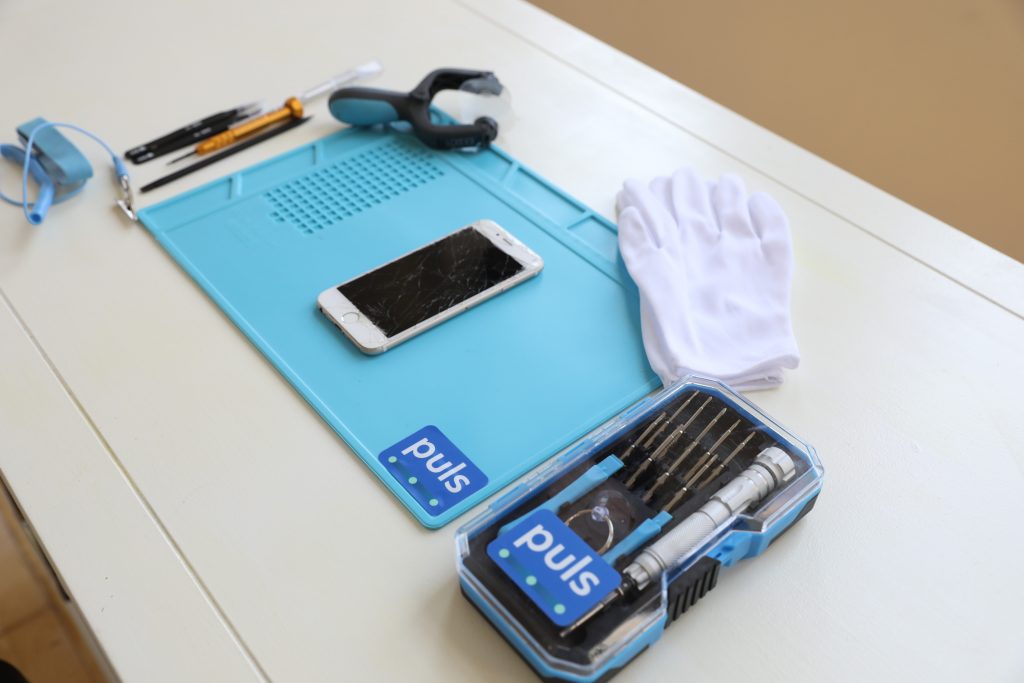 Unfortunately, purchasing a new phone is incredibly harmful for our planet. Some research says that buying a new smartphone can be as toxic as using your existing phone for an entire decade. Between the toxic metals, CO2 emissions, factory pollution and more, buying a new phone can have detrimental environmental effects that we often don't think about.
The easiest way to combat this? Stay with your existing phone! When a feature on your phone starts to break down, simply fix it, rather than opting to buy a new phone altogether. While it can be tempting to upgrade to the latest device, sticking it out with your current phone for three years (instead of the standard two) can make a big difference.
But how can you maintain a functional phone over several years? That's where Puls comes in. Our technicians can help with any digital problem you might encounter – from a shattered screen, to a new camera, battery replacement, and so much more.
Keep your existing phone running smoothly and book a phone repair with us anytime, and we'll come to you to keep your phone functioning its best. This way, you'll save yourself headache, time, money – and the environment to boot! What could be better?
Light efficiency
Another tactic you can use to save money and resources? Automate your lights! As simple as it might seem, turning your lights off whenever they're not in use can tremendously reduce our environmental impact.
Unfortunately, many of us often carelessly leave lights on for extended periods of time without thinking twice. On vacation, overnight, or even for a couple of hours. This careless can really add up to a tremendous amount of waste, for both your wallet and our planet.
Luckily with light automation, you can now turn your lights on and off wherever and whenever, with the simple tap of your smartphone. With smart lighting products like the Philips Hue, you can track and adjust the lights in your house anytime for security, cost and environmental benefits. This way, you'll never carelessly leave your lights on again.
Smart thermostats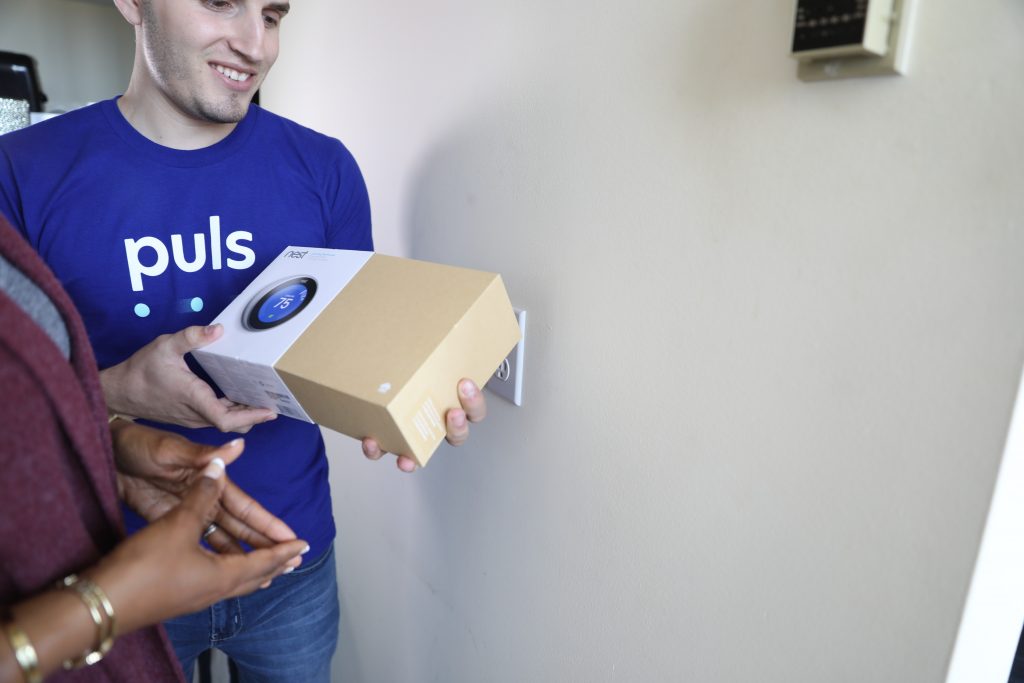 In both the winter and summer, it's hard not to rely heavily on our thermostats. Many of us struggle to find the perfect home temperature, and we'll stop at nothing until we find it, no matter the cost or environmental effects.
Unfortunately, in these hotter and colder months, leaving the thermostat on for long periods of time can be incredibly wasteful and expensive. Luckily with home automation, there's no need to worry – there's now an easy fix for this. With smart thermostats like the Nest and ecobee, you can automate your thermostat with the touch of a button on your phone.
If you know your house will be empty during the workday, you can easily turn off your thermostat anytime in a flash. On the other hand, if you're on your way home and it's super hot or cold out, you can turn it back on, so it'll be the perfect temperature when you arrive. You'll save tons of energy and waste, save the environment, and even save yourself some money.
Smart plugs
Another environmentally toxic habit people often neglect to think about is simply unplugging technology from outlets. There's plenty of devices throughout that house that we leave plugged in all day long when we're not even using them.
Leaving our devices plugged in is incredibly environmentally wasteful (and expensive), yet we still neglect to take action due to the inconvenience of unplugging everything daily. With smart plugs like WeMo and TP-Link's, there's finally a better solution. You can now automatically turn your devices on and off whenever you like, saving you time and resources.
For example, you can turn off your Crock Pot via your phone after a few hours, instead of leaving it on all day. You can turn on your coffee maker on from your phone on your commute home, so there's fresh coffee waiting for you. Needless to say, smart plugs make your life incredibly convenient, all the while saving you money and minimizing your environmental harm.
Go green with Puls!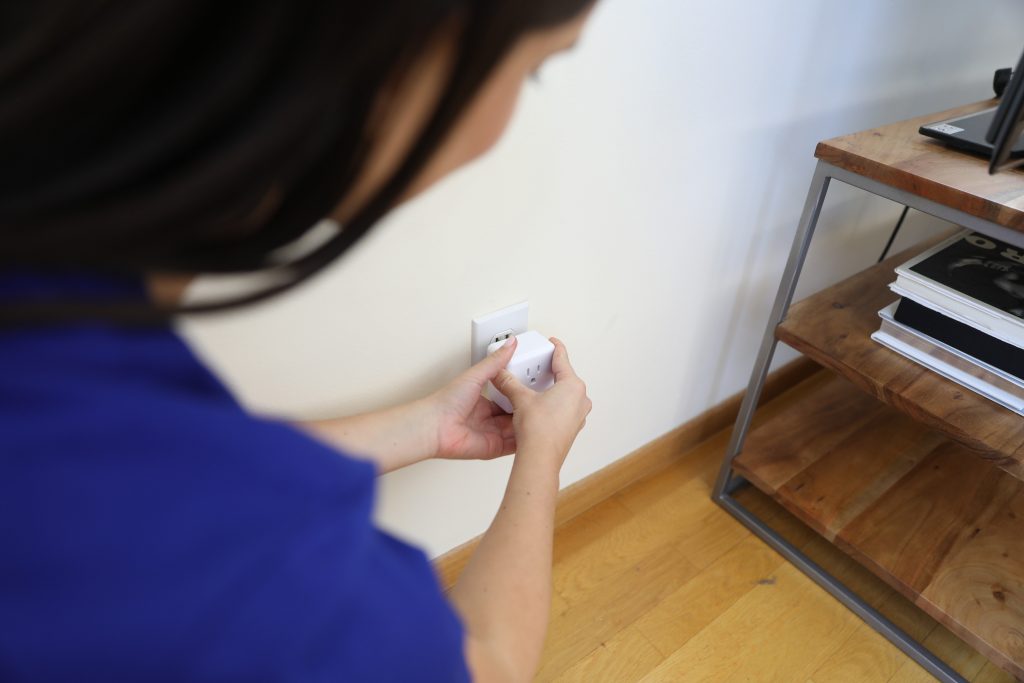 If you're looking for a way to reduce your environmental impact and save yourself some money to boot, look no further than Puls. Our trusted technicians will come to you anytime, anywhere to help automate your devices, saving you tons of money and resources.
This Earth Day, book a phone repair or smart home installation service with us anytime for a fast, convenient option that comes to you. There's no time like the present to start minimizing your environmental impact, and it's easier than ever to do so with the power of technology. Your wallet – and our planet – will thank you!