With the summer coming up, you should start getting your outdoor space ready to enjoy when the warmer weather hits. Your porch is the perfect place for an easy renovation project. You can make it a great place to relax and enjoy the sunshine and warm weather by utilizing the tips below.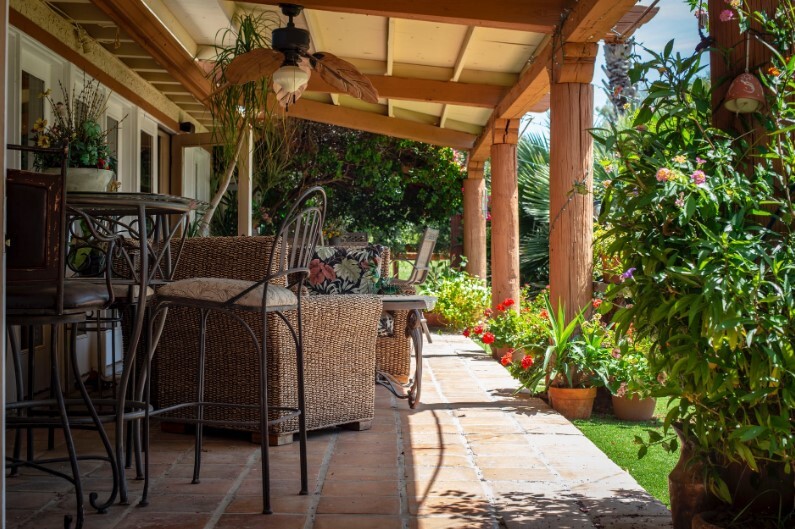 Paint It a Soothing Color
It's difficult to relax if your porch is a bright color or has paint peeling, cracked, or grungy. If this describes your porch, then you need to repaint it. Just make sure that you choose a color that you find soothing. This varies from person to person, of course. Some people find dark stained wood relaxing while others prefer a lighter tone. You can also add some fun colors while you're at it, like blue or yellow.
Fix Up the Railing
Your porch is more than just what you stand on. You also need to pay some attention to the railing. If the railing is older, it's probably becoming loose and wobbly, which can be dangerous in addition to looking unattractive. You can fix this up yourself, or you can hire a handyman to take care of the railing.
You have a lot of options when it comes to the railing, and you can find something to fit any style. For example, if you want a better view of the nature around your home, you can find glass baluster deck railing online.
Get the Right Furniture
In order to relax on your porch, you need the right furniture. Purchase things like lounge chairs and an outdoor sofa. You should also purchase an end table so that you have a place to put your drinks or reading materials on. Just make sure that whatever furniture you choose is both comfortable and aesthetically appealing.
Add Some Foliage
The right greenery can really improve the look of a space. It can also create a soothing effect that will allow your porch to become more of a relaxing space. Choose plants that can withstand a variety of different weather conditions. You should also choose plants that don't require a lot of watering or maintenance if you don't plan to take the time to focus on them. You don't want your plants to take away from the time that you have to spend relaxing on your porch.
If you are looking for a place to relax after a long day at work or shuffling the kids around, you should consider doing a porch makeover. You can easily transform this space into an area where you actually want to spend time. With a little bit of effort, you can turn your porch into the perfect place to relax in the sunshine.