With all the world focused on PyeongChang and the 2018 Winter Games, it's hard not to get caught up in the competitive spirit. And though Norway is off to a fast start with 28 medals and counting – including 11 gold – we're glued to our sets to see how the USA dials up the action.
Of course, nothing beats watching the XXIII Winter Olympics with your friends and family. Read on for seven great smart home tips for throwing the best Olympics viewing party ever.
Your Smart TV Makes all the Difference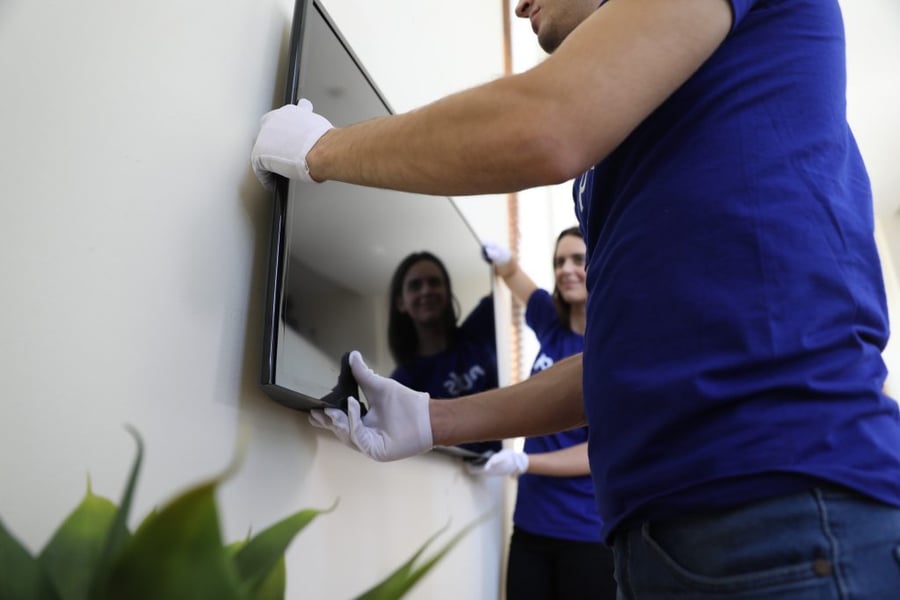 When it comes time for your favorite event, all eyes will be focused on the big screen – and as the star of the party, your TV needs to really shine. Check out our smart TV buying guide for some pointers on finding the best TVs for watching sports.
But while you definitely want the sharpest picture with wide viewing angles to provide the best viewing experience for your guests, your smart TV will also impress with its connectivity. Whether it's connecting to a range of apps, adjusting your smart lighting by giving voice commands to your home assistant, or even viewing what's inside your fridge onscreen, your smart TV has the power to be the centerpiece of your smart home come game time.
Set the Soundtrack
With the 2018 Winter Olympics being held in PyeongChang, South Korea, a clear choice to set the mood is to add a healthy dose of K-Pop to your playlist. Last week, millions of Americans were introduced (or reintroduced) to Eric Nam, our own American-born K-Pop star.
Born in Atlanta, Nam showed Johnny Weir and Tara Lapinski a thing or two about the popular Korean music genre. Cast the rising star's best to your smart TV via Spotify, YouTube, or a host of other apps, or just use your smart TV's native apps instead. And don't forget to mix things up with some champion-themed songs.
Stay Fit
Wear a FitBit watch to keep track of your own athletic training – cleaning and getting ready for a party can be a huge calorie burner! Or even better, use an Apple Watch to not only keep track of your heart rate, steps taken, and calories burned – now, with the Apple Home app, it can even control your smart home. Change the song you're playing, adjust the lighting, or adjust the thermostat, all without breaking stride.
Keep Track of the Schedule
Remember to make your Olympics viewing party at a time that coincides with your favorite sports. If you're a hockey fan, keep tabs on when the best games are. If you prefer figure skating, find the time slot with the events and athletes that you love most. And with your smart home assistant, you can simply ask your Google Home Assistant or Alexa for the latest info on all your favorite events.
Charge it Up
More and more, the Internet of Things is moving to make our furniture more functional. Check out these wireless charging furniture brands to see how you can offer guests so much more than a place to rest their legs – let them rest their devices on a wireless charging surface to recharge their iPhone's battery while they lounge on your couch recharging their own batteries.
What's more, check out this smart table by the aptly-named Smartables – it can not only wirelessly charge devices, it also has a bluetooth audio controller and even a smart light dimmer incorporated right into the table!
Puls Can Take Things to the Next Level
Puls can install a wide variety of smart devices like the Samsung SmartThings and Google Home, for the ultimate Olympic viewing party at home.
If you're looking to have your smart home set up before hosting a party, simply set an appointment with Puls to calibrate your smart home and even mount your television – Puls will arrive at your convenience, with plenty of time left to relax before watching the games.