From the space-age linoleum countertops in the 1950s to the avocado appliances of the 1970s to the granite islands and the dark cabinets of the early 2000s, kitchen design trends have gone through it all. Now, with pops of color, funky open shelving, creative layouts, and vintage, exposed lighting, kitchens have never looked better.
We compiled our top favorite kitchen design trends this year, and they'll give you some serious inspiration if you're in the middle of a kitchen remodel or just want to give your kitchen a spruce.
Here's what's popular in kitchen design right now.
Kitchens With an Open Concept are All the Rave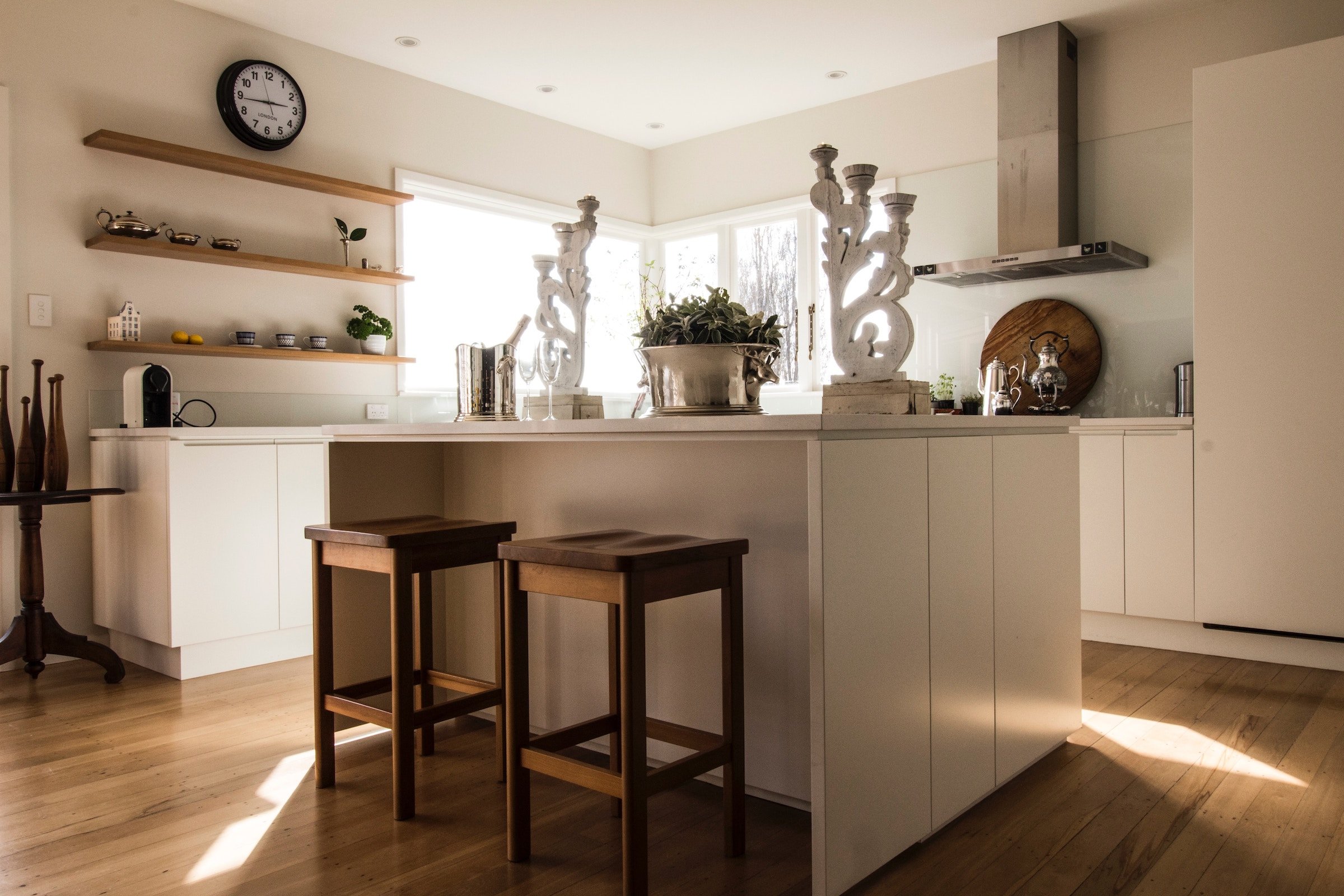 The open concept kitchen isn't exactly new, but it seems like it's here to stay (at least for the foreseeable future). If you've watched an HGTV show in the last 10 years, you know how many homeowners want to have the kitchen open to the living space so that they don't feel isolated when they cook. Essentially, homeowners really the kitchen to serve as the "hub" of the house and to be the main gathering spot.
Open concept kitchens typically have large islands in the center that can serve from everything from a workspace to a dining table to a homework station after school.
Quartz Countertops Take Center Stage Over Granite and Marble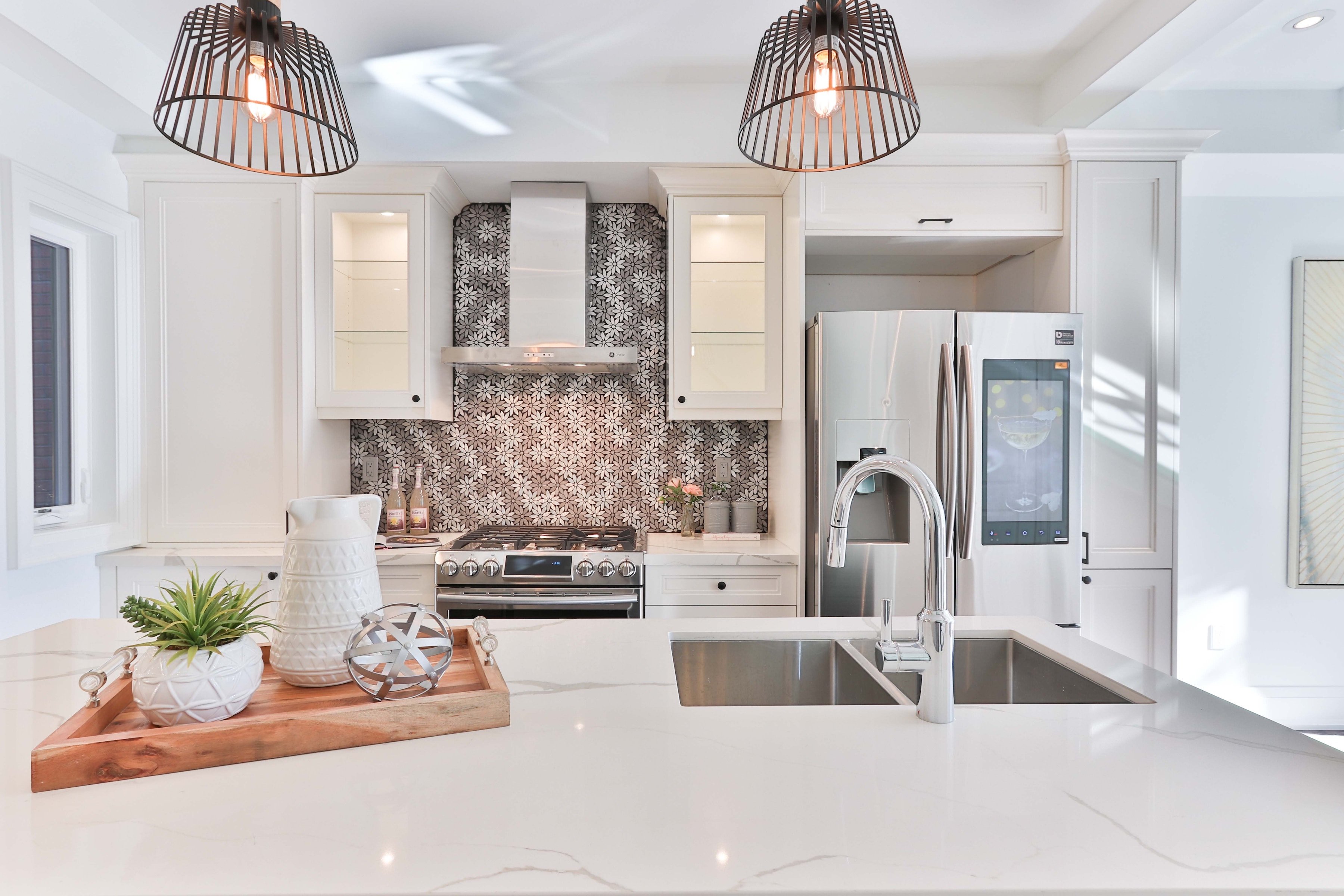 Granite may have been king in the early 2000s, but quartz has definitely surpassed it in popularity. Just like granite, quartz that's well taken care of is extremely durable and is perfect for kitchens because it's easy to maintain. In fact, it's less finicky than granite, which makes quartz countertops a no brainer for homeowners.
Quartz typically comes in neutral colors like gray, taupe, or white, and can have elaborate swirls and veining that give it a more authentic natural stone look.
Say Farewell to the All White Kitchen—Two-Toned Kitchens are In
For so long, the trend in kitchens was to make everything—from the cabinets to the countertops—stark white. Sure, it looked clean, but it also made kitchens look a little hospital-esque. Right now, the hot trend in kitchen design is to use a two-toned color scheme to break up the monotony of a single color.
In many kitchens you'll see a neutral countertop paired with a bold cabinet color, but you may also see pops of color in kitchen appliances, bar stools, or the backsplash.
Highlight Your Kitchen Island With Pendant Lighting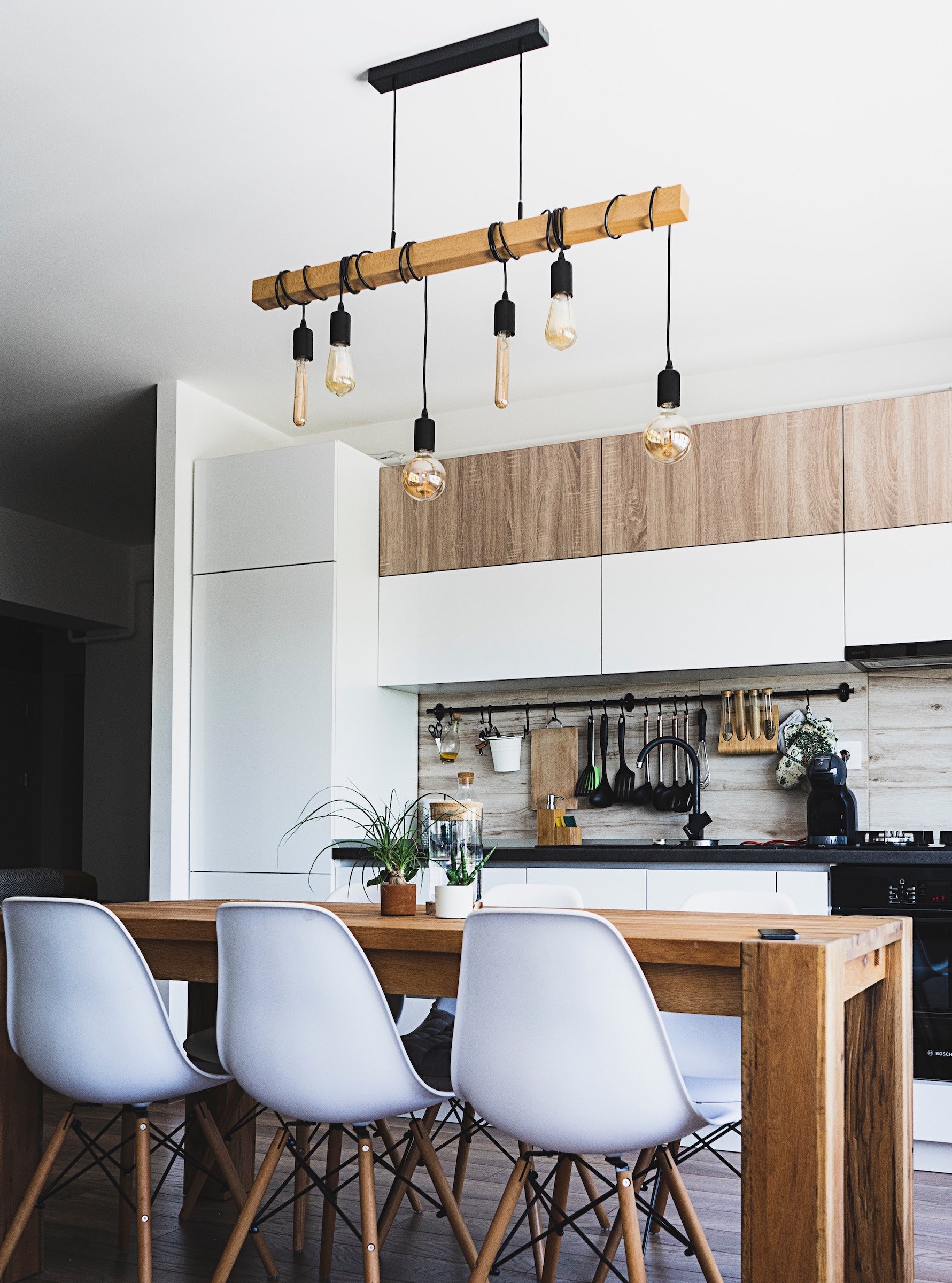 Because the island has become a prominent feature in the modern open concept kitchen, a creative use of overhead pendant lighting is a popular way to highlight it.
Some especially popular styles of pendant lighting are geometric, farmhouse, or industrial-style pendants. These lighting styles add to the character of the kitchen as well serving a functional purpose.
Get Tech Savvy with a Smart Kitchen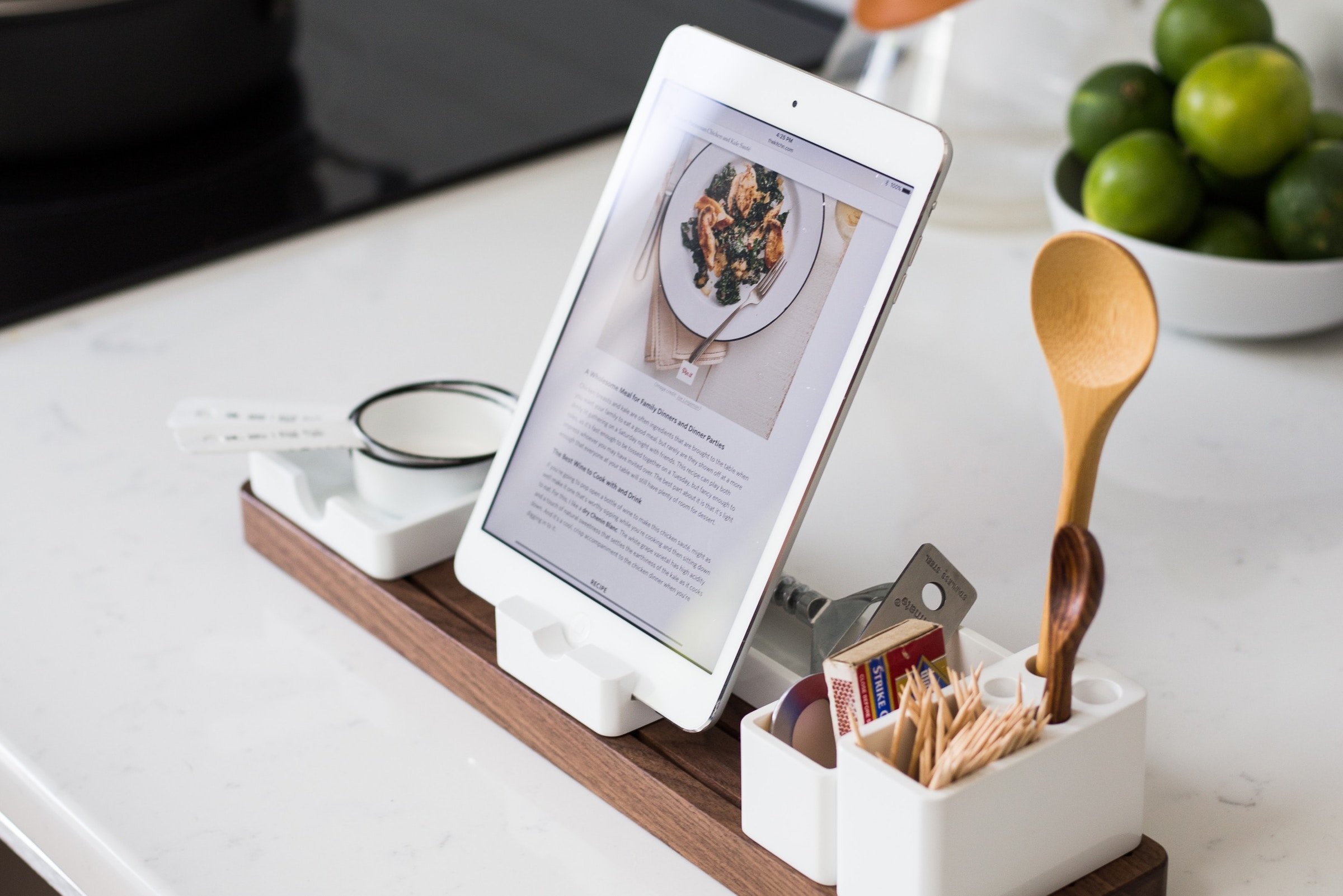 Every other part of our lives has become tech-ified, so why would the kitchen be left out? Many homeowners are trying to simplify their lives in the kitchen by employing the use of motion-activated sensors on the faucets (so they don't get it covered in bacteria when handling raw meat), refrigerators that can tell you when you're running low on milk, and the ability to control the lights with a touch of a smartphone or a tablet.
Show Off Your Favorite Dishware With Open Shelving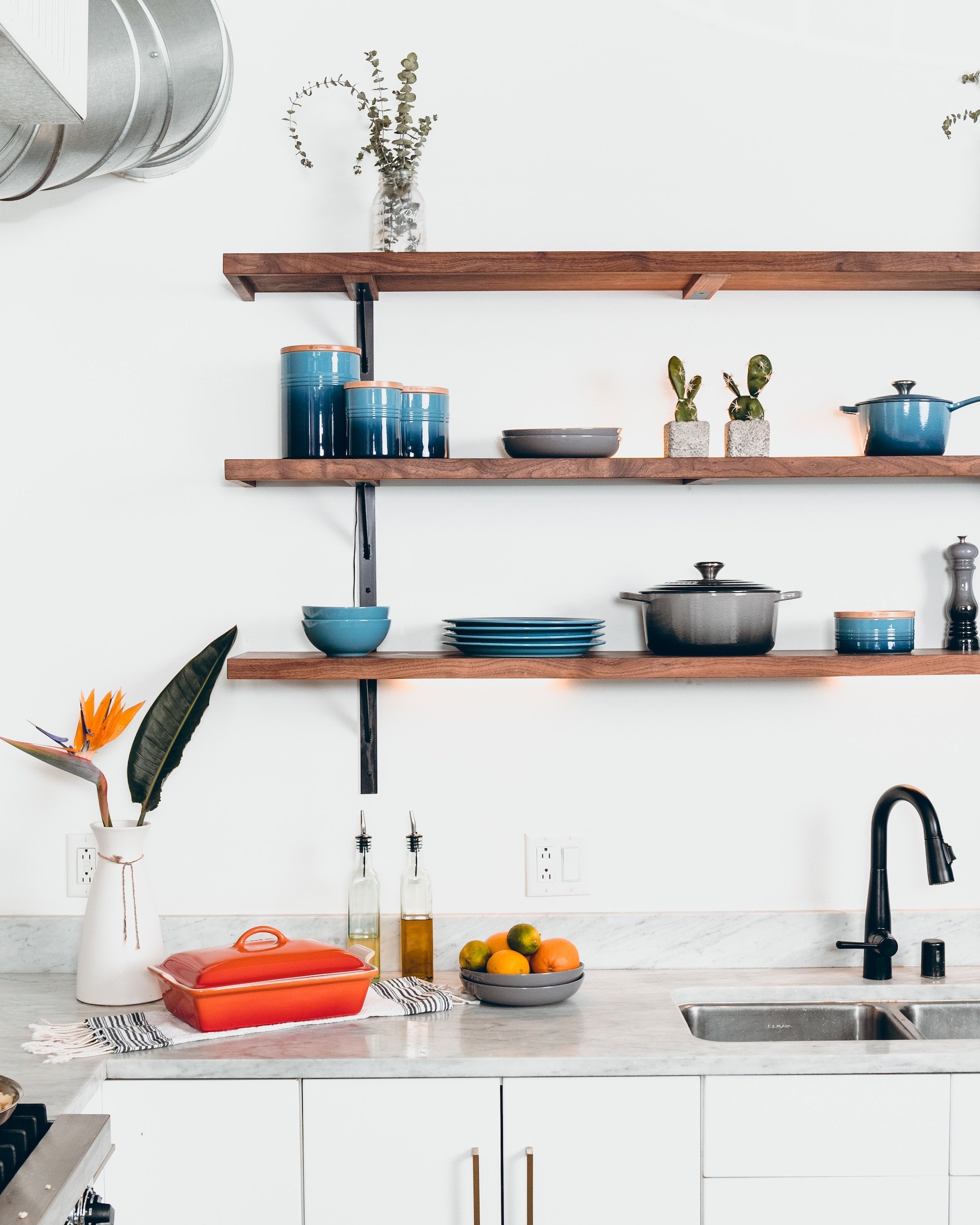 Open shelving is a direct response to our inclination to make the kitchen look like a showpiece.
The kitchen is a natural gathering spot of the home, so it makes sense that we should want it to be just as thoughtfully designed as the rest of the house.
Open shelving allows you to display your prettiest glassware, a collection of cookbooks, or even place tchotchkes or plants that warm the room up a little bit.
Need Help With Kitchen Setup and Repair?
If you're trying to get your dream kitchen established and need help with smart home installation or if your dishwasher is suddenly on the fritz. Puls is here to help. Our appliance repair and smart home installation services are convenient, quick, and can be made according to your schedule—often even in the same day as you book!
Whether you need one of our expert technicians to see why your Amazon Alexa won't work with your smart lighting in your kitchen, or you need an iPhone repaired so you can scroll through Pinterest to get idea for your next kitchen remodel, we're here to help you at home.
Book an appointment online today and get your appliance fixed by this evening!