As summer officially rolls around, the sounds of hammers and saws fill the air, reminding us that 'tis the season for home improvements. But is the timing right for all your projects?
If your walls can use a new coat of paint, you might be wondering exactly when is the best time of year to paint a home's interior. And while summer might seem like the obvious choice, the reality is a bit more complicated.
The truth is, the best time to paint a home interior depends on a variety of factors, from your local weather to your scheduling preferences and budget. Read on for all our advice on how to determine the best season to paint the inside of your home, leverage the best prices from professionals, and get the optimum results.
Watch the weather
Temperature and humidity can have a significant impact on how a paint job turns out. Too much humidity in the air can cause paint to dry slowly and lead to later cracking. Too little can cause it to dry quickly, producing the same result. And temperature extremes at either side of the spectrum can affect things from the consistency of the paint -- leading to the application of overly thick or thin coats -- to the way it looks after it dries.
Many people like to paint a home's interior in the summertime because it's easy to open the windows and doors to prevent fumes from building up and facilitate easy drying -- not to mention it's much simpler to keep yourself, and kids, out of the way.
Lots of locales see increased humidity in the summertime, which can complicate things -- but this isn't always the case. If you know that your area doesn't get more humid in the summer and rain isn't predicted anytime soon, you've got one major factor covered. However, if it gets overly steamy, you might consider painting at another time of year.
It's also a good idea to check the forecast to see how warm it will be. Experts recommend painting in temperatures between 65 and 90 degrees Fahrenheit. Temperatures of less than 50 degrees can cause paint to thicken, while higher temps can make it too thin.
The good news is that you have the most control over conditions inside your home. Air dehumidifiers are extremely effective, and most homes today come with more than adequate climate control systems. However, if it's important for you to take advantage of open windows and doors, you'll want to choose the season most suited to the temperature and humidity factors.
Is it cool to paint in the wintertime?
Plenty of experts swear by winter as being the best -- and most underrated -- time to paint a home's interior. The cooler air produces ideal humidity levels in many climates, leading to paint drying quickly and evenly.
At the same time, demand generally decreases after the holidays. People are often more reluctant to start an interior painting project in the wintertime with post-holiday budgets depleted -- they just want to stay bundled up indoors and recover for a bit. But their hesitancy is your opportunity. You're most likely to leverage the best price and receive the most attentive service when jobs are scarce rather than in peak season.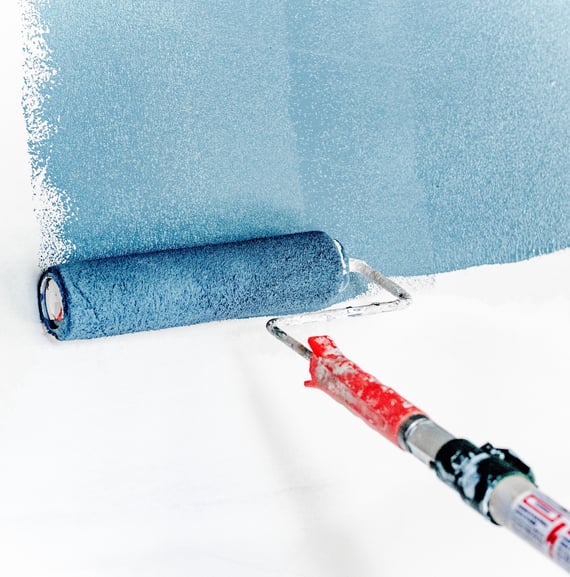 How much should I be paying for painting and drywall repair?
According to BobVila.com the average cost to paint a home interior ranges anywhere between $2 and $6 per square foot. Most rooms cost between $955 and $2,980 to paint, with the national average being $1,892. At $4 per square foot, it would cost $10,000 to paint a 2,500 square-foot home.
This does leave quite a bit of wiggle room when it comes to getting an estimate, but you can help get a better idea of how much your painting project will cost by taking into account things such as wall height, the type of paint you'd like to use, and whether baseboards, ceilings, and trim need to be covered as well.
Minor drywall repairs can range from $60 to $90 an hour, or between $.40 and $.80 per square foot. On average, most homeowners spent between $200 and $280 for minor drywall repairs in 2019.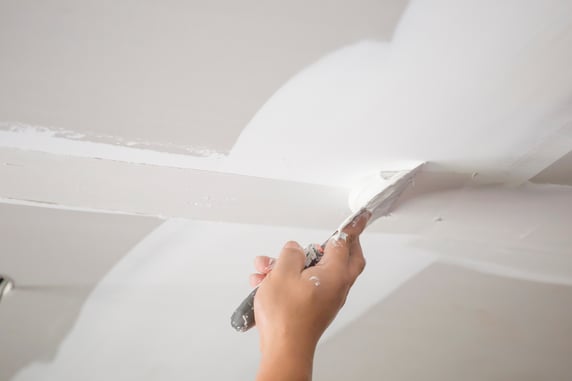 Puls can do it all for a great price
It's tough to find good work these days, but Puls can make the search a whole lot easier. Our skilled technicians provide a wide array of handyman services including painting and drywall repair, and we're so confident in our workmanship that we provide a guarantee -- so you can be sure the work will be done right the first time.

Take advantage of our clear pricing guides and reasonable rates and book your handyman online in seconds. Your project can be underway as soon as the very same day.