There's nothing quite like lounging around, making the most of those beautiful sunny days and crisp evening breezes from the comfort of your outdoor space, patio, deck or balcony. Whether you're a homeowner or an apartment renter, we all can agree it's a special experience, combining the best of the indoors and out.
Still, having an enviable outdoor space certainly doesn't happen on its own. It takes some serious thought and consideration to create your ideal setup, and build a space that's suitable for all budgets, climates and family members.
Thinking about enhancing your outdoor space? With some small adjustments, you can easily take things to the next level, and build an outdoor environment that you can't get enough of.
Read on for our list of simple tricks to transform your outdoor space, patio or deck with minimal effort.
Clear out the clutter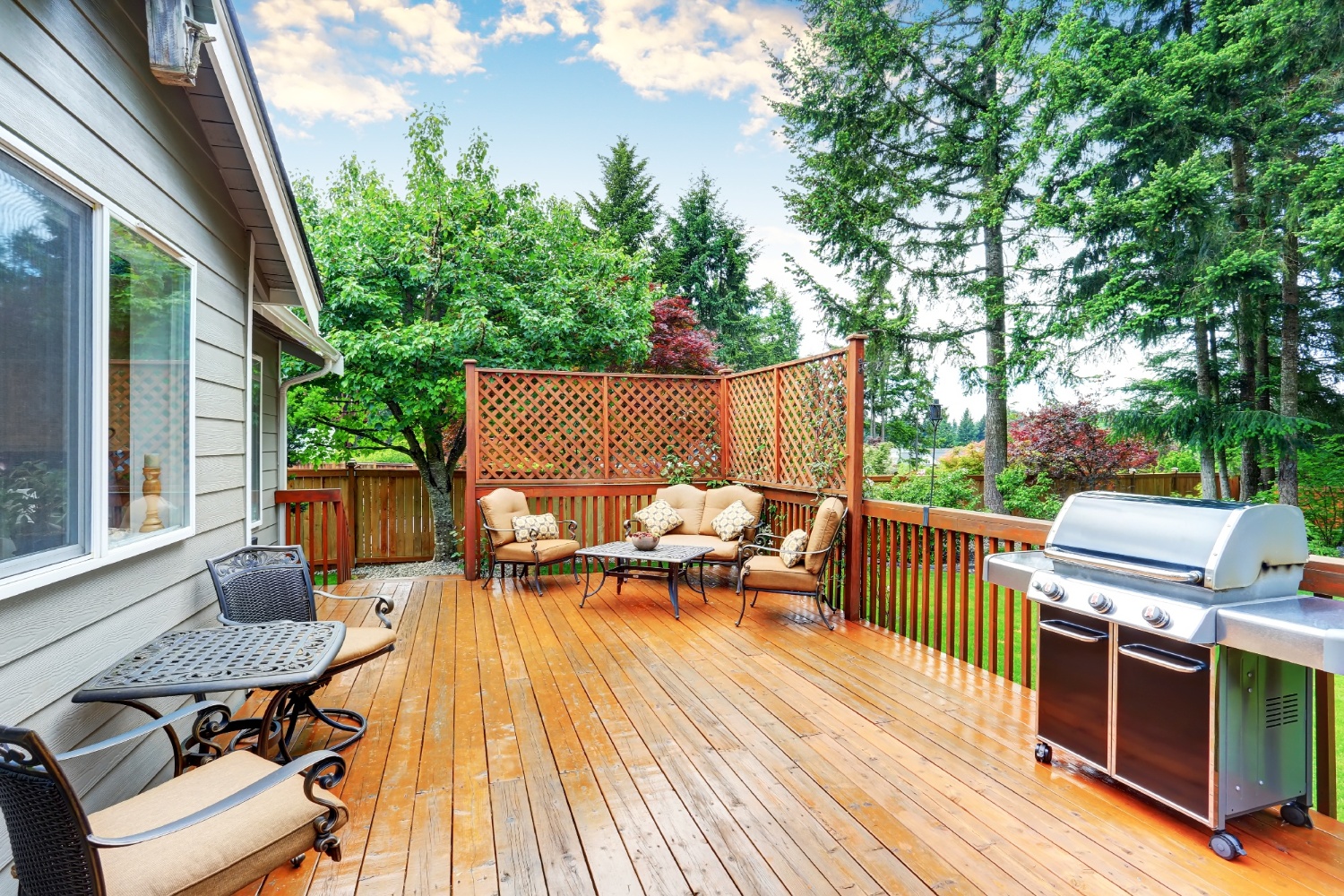 As you begin to transform your outdoor space, you'll first need to clean your existing one. This includes organizing any clutter, moving or disposing of any unwanted furniture, and giving your full space a proper cleanup and scrub-down.
By clearing and cleaning things out as much as possible, you'll be able to more effectively visualize the true potential and intention of the space. Thus, before you start to consider the look and feel of a new space, you should first focus on enhancing and optimizing your current one.
Combine visuals with livability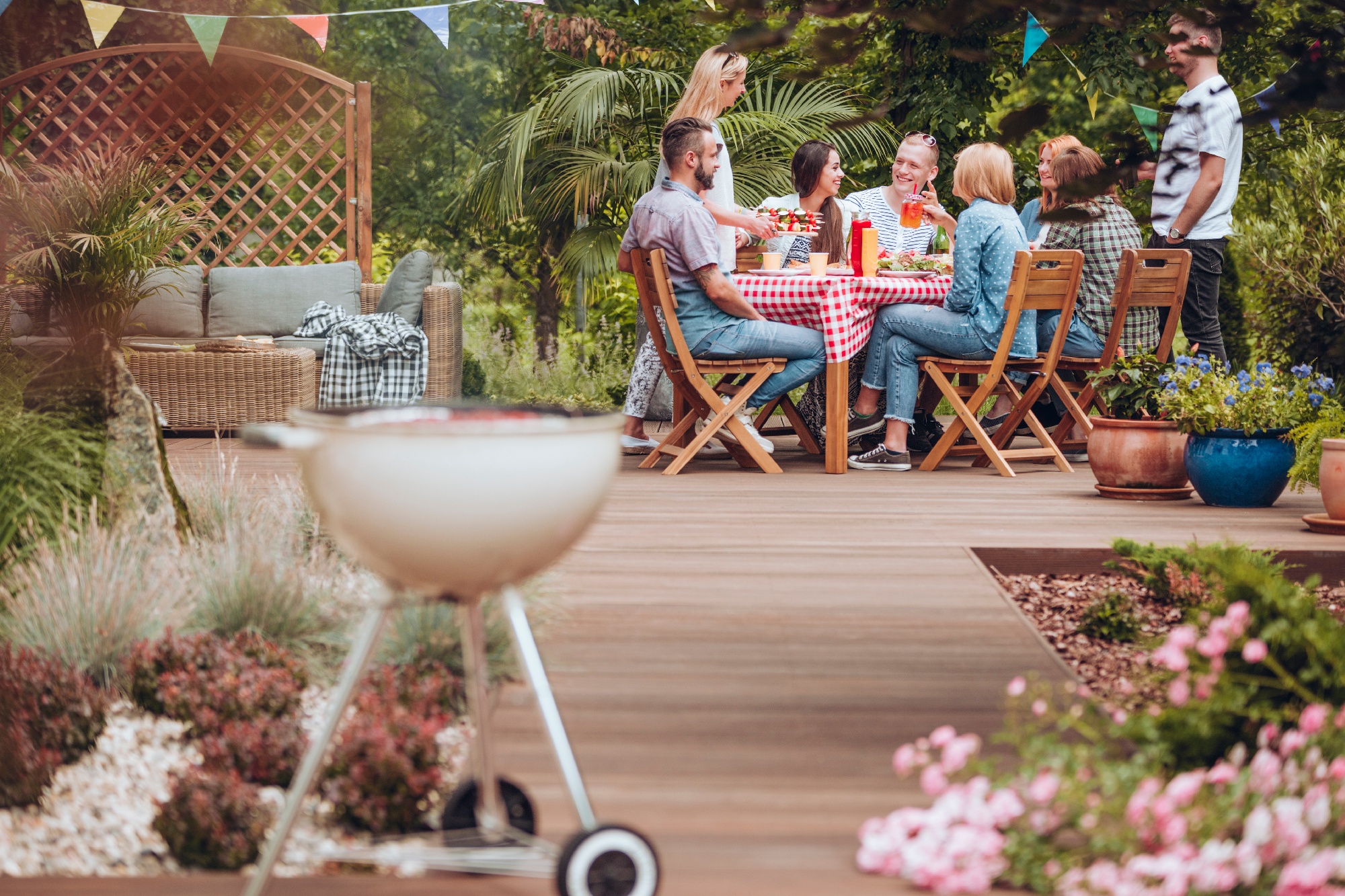 Yes, your outdoor space should look nice, but more importantly, it needs needs to be comfortable and inviting - the last thing you want is a picture-perfect patio that you're afraid to spill food on or let the kids play on.
Try to start by thinking about how you intend to use the outdoor space. Is it primarily for dining and hosting company, or is it more for relaxing on your own, with a book and a glass of wine?
Imagine your ideal outdoor scenario, and plan accordingly. Your space needs to find the right balance between aesthetics and livability, so it not only looks great, but it's appealing for all who might use it - guests, family members or simply yourself.
Choose climate-friendly options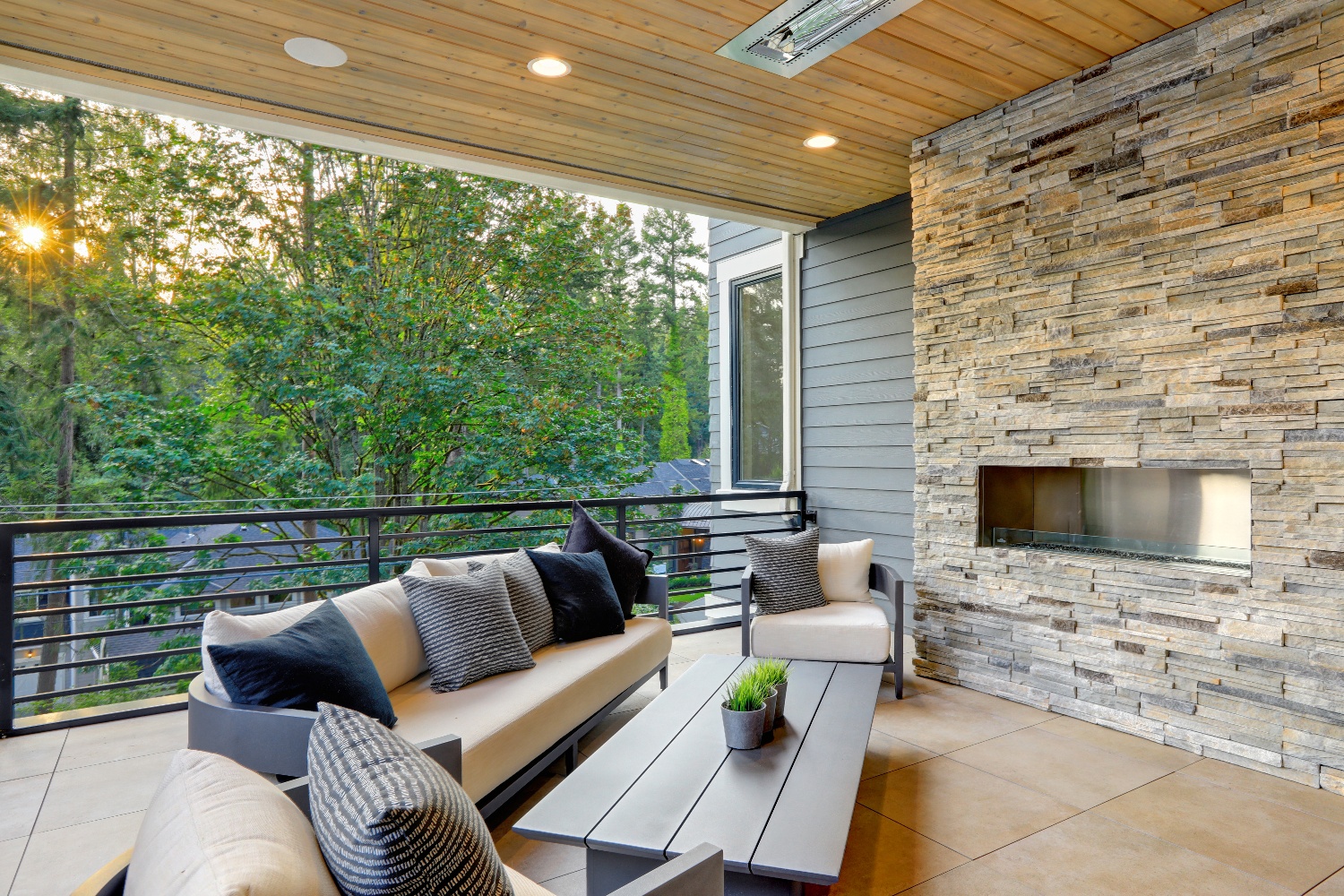 As you shop for outdoor patio, deck or balcony furniture, try to incorporate options that will hold up well, all year long. This means furniture that can endure various weather conditions, including rain, heavy winds, heat, cold, or even snow.
Live somewhere that rains a lot? Try adding a big umbrella or an adjustable rain cover. Reside in a colder region? Using heat lamps, a fire pit or a cozy area rug could do wonders.
If you're interested in purchasing an outdoor sofa or lounge chairs, always opt for models with removable pillows and cushions, so you can simply remove them during inclement weather. By incorporating furniture and decor that are convertible and versatile, you'll create a space you can enjoy throughout the seasons - despite what the weather may be.
Incorporate your favorite gadgets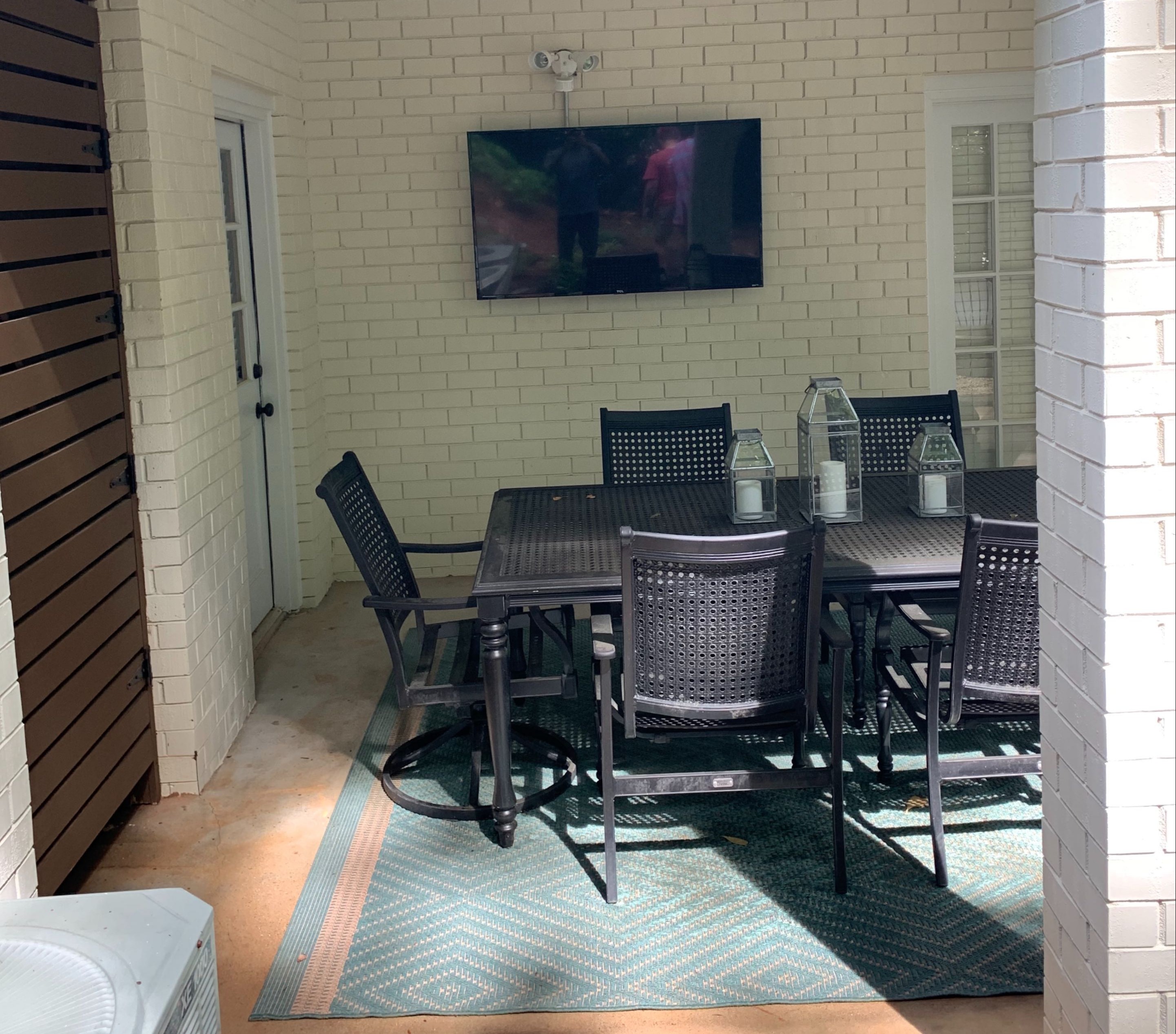 Our final recommendation to help transform your outdoor space, patio, deck or balcony? It's 2019, and there's no time like the present to upgrade your setup with the right technology to provide entertainment, convenience and ambiance, inside or out.
We're big fans of adding gadgets like smart lights, a smart grill, or smart speakers for some extra fun and convenience - you can even mount your TV outside, if you've got the right space for it. Have Alexa or Google stream your favorite playlist or movies, or use Philips Hue smart lights to wow your visitors with a vibrant, color-changing display.
These simple advances will help you maximize the use of your outdoor space, so you can enjoy the scenery of the outdoors, with the convenience of all the modern luxuries you use indoors.
Need a hand at home? Leave it to Puls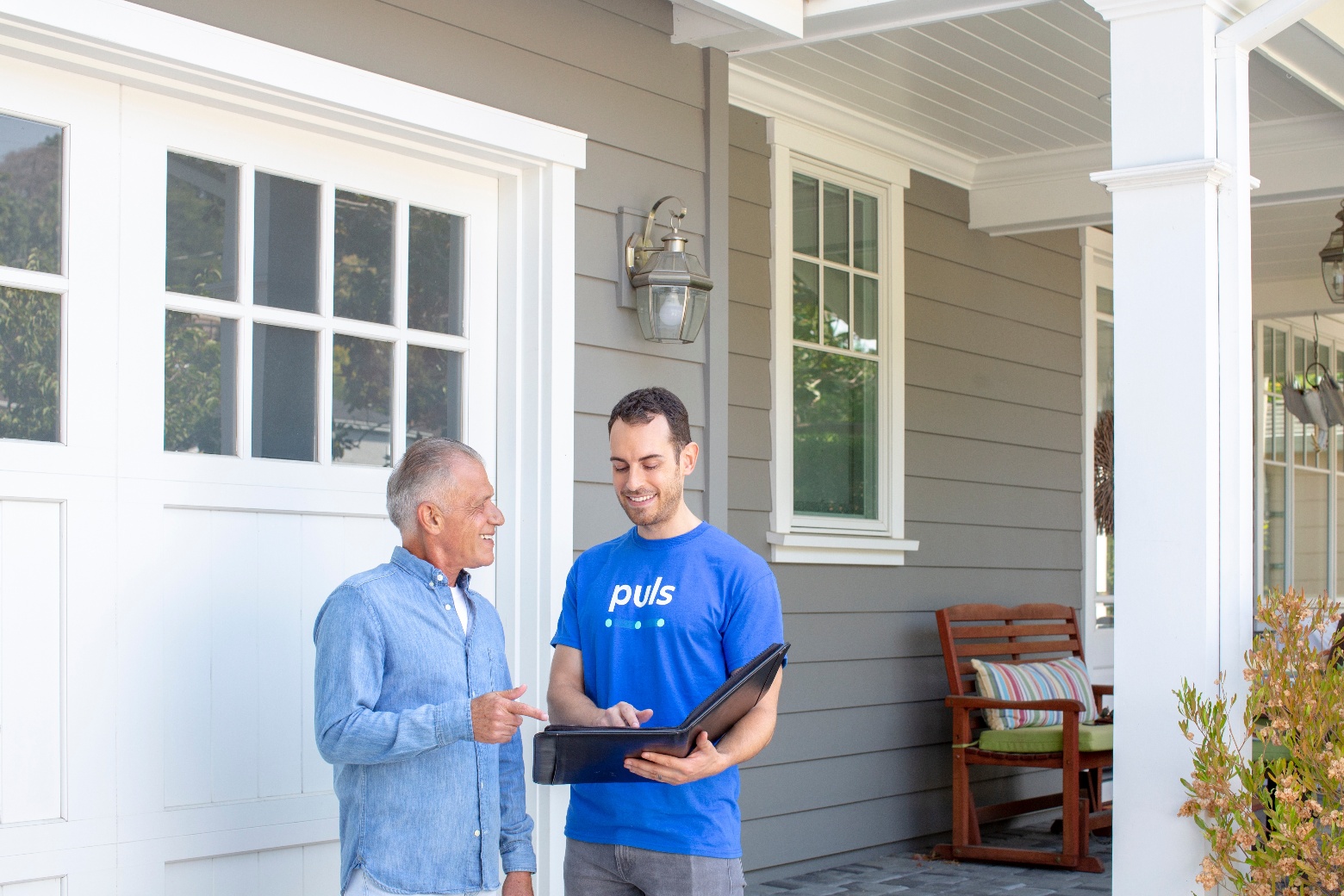 While we unfortunately can't clean or remodel your outside space for you, we're more than happy to assist in repairing and installing all your digital devices - inside and out. Our skilled technicians in your neighborhood are ready to help with all your tech needs at home, from fridge repair, to outdoor TV mounting, to setting up smart speakers and lights on your deck or patio.
We'll be there whenever it suits your busy schedule best, with appointments available as soon as same-day, including evenings, weekends and holidays. Our expert techs will help you take your space to the next level, so you can enjoy the ultimate setup at home for years to come.
Book a service today to get started, and you could be having a cold one on your ramped-up outdoor space, patio or deck by as soon as tonight. You can even click here to join our mailing list and get 5% off your first service with us.