Halloween is a great time for passing out candy to trick-or-treaters. If you want to take your own little ghosts, witches, and super heroes out to collect goodies, it's important to safeguard you home (and hard-earned possessions) while you're away.
For this reason, know that Halloween is the perfect time to have your garage door sensor replaced. Having your garage door sensor replaced will make sure no one can breach the garage due to faulty garage door sensors.
Trick-or-treaters make the benefits of having your garage door firing on all cylinders even more clear. They also present the unique challenge of keeping them safe and having a fun on Halloween.
So, what is the function of a garage door sensor and why are they so important, anyway? In simple terms, garage door sensors ensure your garage door opens and closes effectively.
If you think there may be an issue with your garage door sensors, Puls is here to help. Our skilled repair technicians can come to you within the same day, to provide a fast, affordable garage sensor replacement at a time that suits your schedule.
Here are four reasons to have the sensors on your garage door replaced come Halloween. Doing so will significantly reduce your home's risk of a garage break-in and keep everyone out of harm's way.
The Safety of Your Loved Ones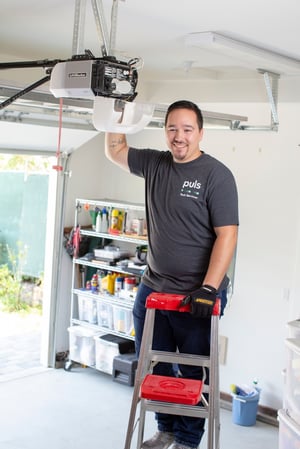 Have you ever closed your garage door and had your family pet, spouse, or child walk underneath it? If the door stopped as it sensed the presence of something like a person, pet, or car, your sensors are most likely working.

However, if your garage door won't close properly, you likely need a garage sensor replacement. In the event that you're handing out candy and the garage door decides to malfunction, you cannot guarantee that the person who finds themselves underneath the door will be safe. Thus, maintaining or repairing your garage door sensors can ensure a safe, enjoyable holiday for everyone.


Annual Maintenance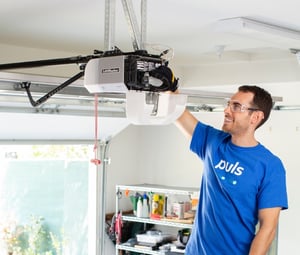 Whether you knew it or not, you do in fact need to perform annual maintenance on your garage door. Leading up to Halloween, homeowners should also check for signs of dust or anything that would obstruct the view of each of the two sensors located on a garage door.
If there is no dust or anything blocking the sensor's direct alignment with one another, they'll likely work just fine. After all, dust is great for a haunted house, but not when it poses potential safety hazards for guests. Have your garage door inspected each year (by our friendly technicians) to ensure that all parts are in perfect working condition.
If your door is in flawless condition, you'll have less of a headache come October 31st. It is important to also note that basic repairs are quick and inexpensive, and are the only way to know for sure that your garage door functioning at its full capacity.

Prevent an unsafe haunted house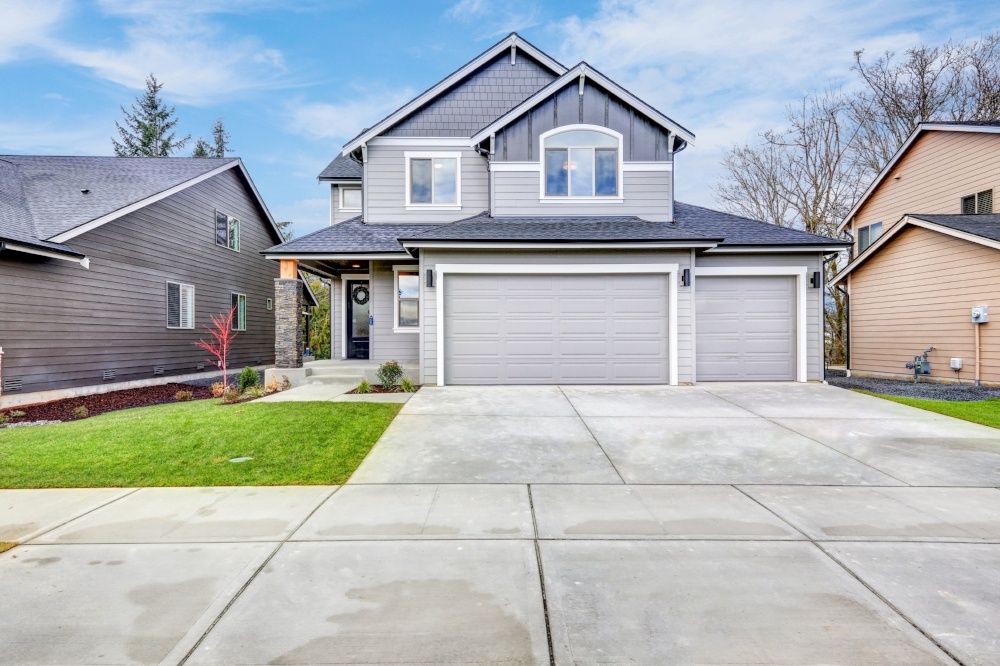 If your garage is unsafe due to bad sensors, plans for turning your garage into a creepy haunted house may not be such a great idea. By replacing your sensors before Halloween, you can ensure trick-or-treaters or party guests can enjoy all your decorations, catch a fright from your homemade mummy, and leave your house with tons of delicious snacks.

Keep thieves away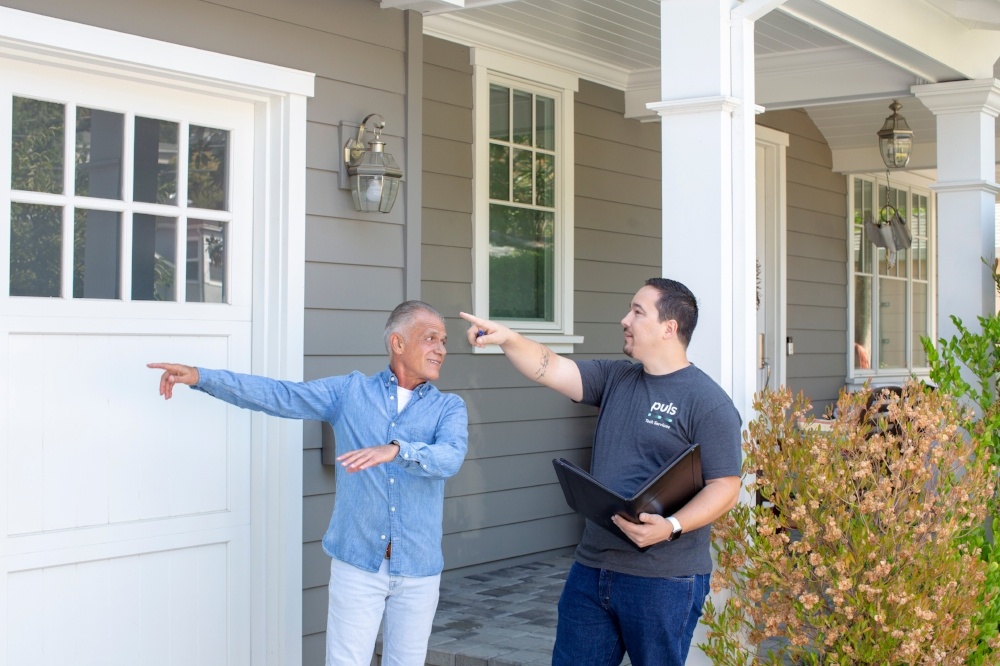 If your garage is difficult to breach, this could, in fact, deter potential criminals from breaking into your garage. In the event that your sensors are not fully-functional, they could be an easy 'in' for those who don't belong in your home. All it takes is one malfunction to become an unsuspecting victim of a robbery.
Turn to Puls

Puls has same-day garage door repairs in Atlanta, Austin, Dallas, Houston and San Antonio, and will soon expand to most major cities nationwide. We can take care of your garage door when it doesn't open/close, the door becomes noisy or stuck, door panels get damaged, and perform a free 25-point inspection.

The highly-skilled technicians at Puls can handle any repair but specialize in fixing springs, rollers, openers, keyless locks, and sensors. Turn to Puls for all your garage door repair and maintenance needs to keep your home safe this Halloween. Click here to get $10 off your first service with us.