Choosing the right TV in today's digital playground can be difficult. Customers in the past had a fairly rudimentary choice to make, while today that is less true. This is largely due in part to growing television sizes, rising prices and the overwhelming amount of options that have saturated the market.
The silver lining is, you can still purchase a reasonably priced television without all of the unnecessary bells and whistles, and only go for the features absolutely necessary for a great viewing experience.
We want to provide three practical tips to adhere to when choosing the right size TV - no matter if it's for your home or office.
Consider Your Space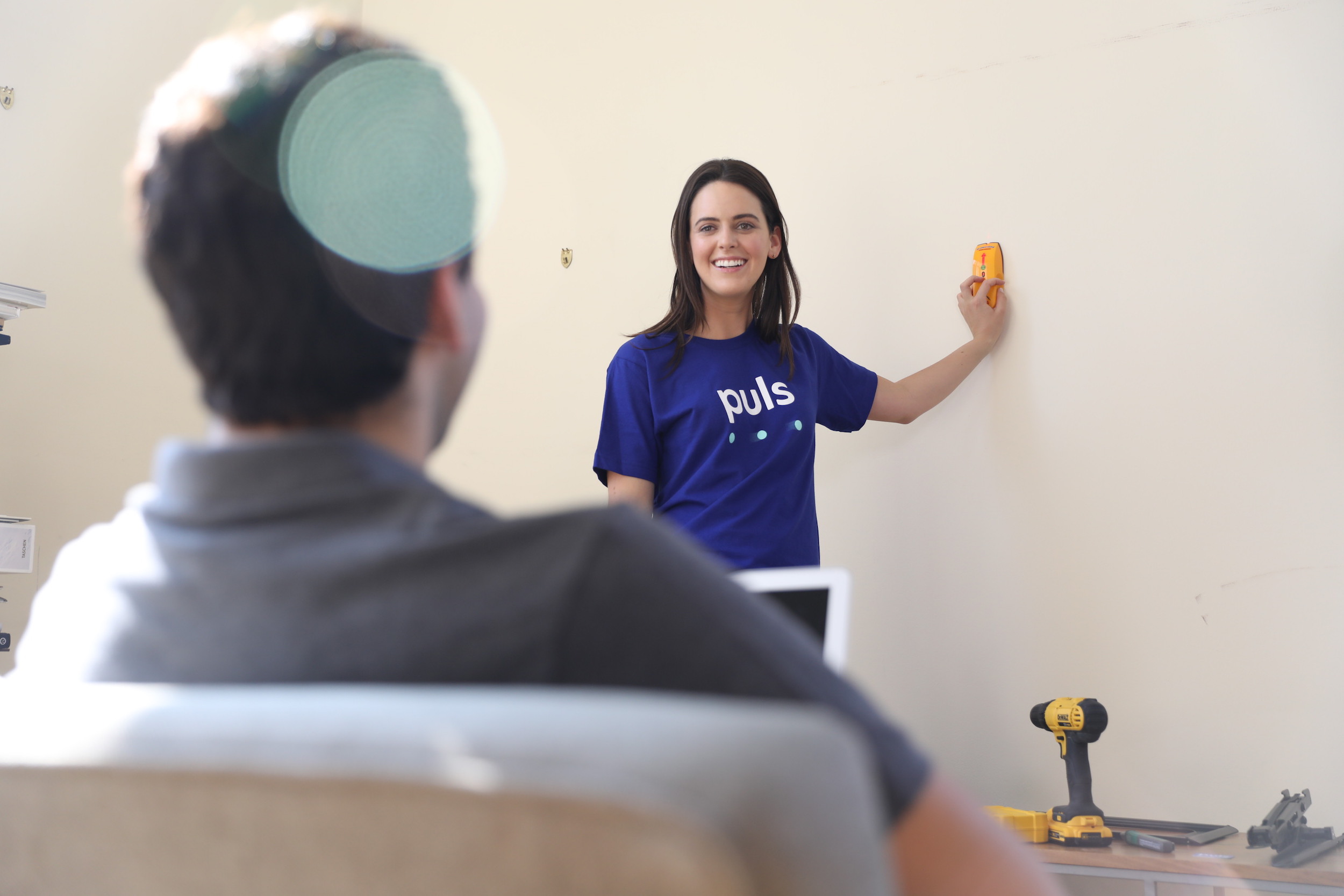 It's not about the size of the TV, but rather, the purpose of the television. For instance, if you are renting a small, one-bedroom apartment, having an 88" television screen hanging from your apartment wall might be overkill.
Why? Because you will likely use your TV for watching Netflix, gaming or maybe connecting your computer to produce a better web browsing experience. Thus it's not enough space to justify a massive television.
This is because, not only will you lose valuable space for maneuvering around your apartment altogether, but you will create a less pleasurable viewing experience due to headaches and other complications caused by a TV screen that's too close in proximity.
Conversely, if you are a homeowner and space is not an issue, you can choose a larger TV, but you must still consider where it will be placed. The wall is a great option, but should always be handled with great care.
In this instance, hiring a skilled TV mounting professional is suggested. If you possess more of the DIY gene, we encourage you to read up on some of the best TV mounts of 2018.

Don't Sacrifice Size for Quality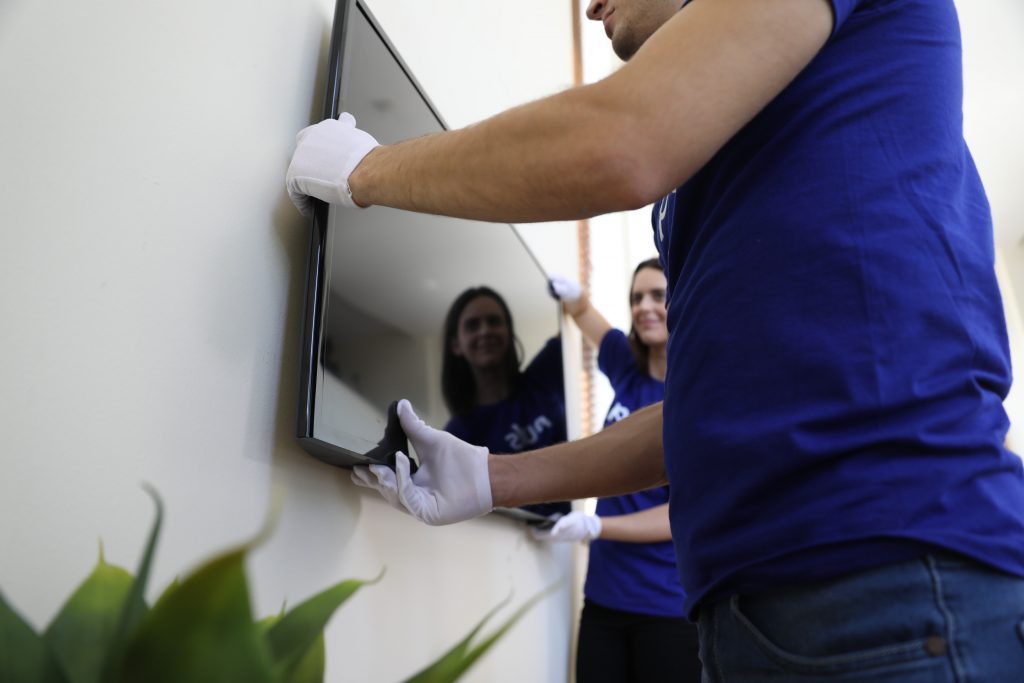 Remember that TV sizes are measured diagonally, this means from one corner to the opposite corner. So, if you must go big, measure the wall or space you want to house the TV first, to make sure you have enough space.
As a general rule of thumb, a 32" television is a great place to start because it can fit nearly anywhere without proving to be a nuisance.
There are of course bigger, more expensive and higher-resolution televisions to choose from. When you're choosing a television over 60 inches, you start to enter home theatre territory. Remember, you can still have a great cinematic experience with a smaller, average-size television that fits into your space perfectly, rather than having a huge TV in a cramped area.
Picture quality, when choosing the right TV, is more superior than size. You can actually often find deals on smaller-than-usual HD, 4K and other forms of high res TVs - it's only a matter of preference in standards and brand.
Read Reviews
Finally, read detailed reviews of TVs you like. Reviews can be quite helpful because they are detailed and provide info on all of the specs you're looking for regarding size, picture quality, connectedness, and user-friendliness.
The main advantage of reading reviews is that they are usually written by real customers and not companies. You should be aware that companies also write reviews, which can be a bit more marketing-centric, therefore sometimes more biased.
Product reviews can even lower the chances of you having to replace a television because you're not satisfied with it, as they provide insight into the ins and outs of features, settings and other important specs.
Simply put, spare yourself the trouble of unnecessary visits to the electronics store just to discover that the TV is not what you really wanted in the first place.
Hire An Expert Installer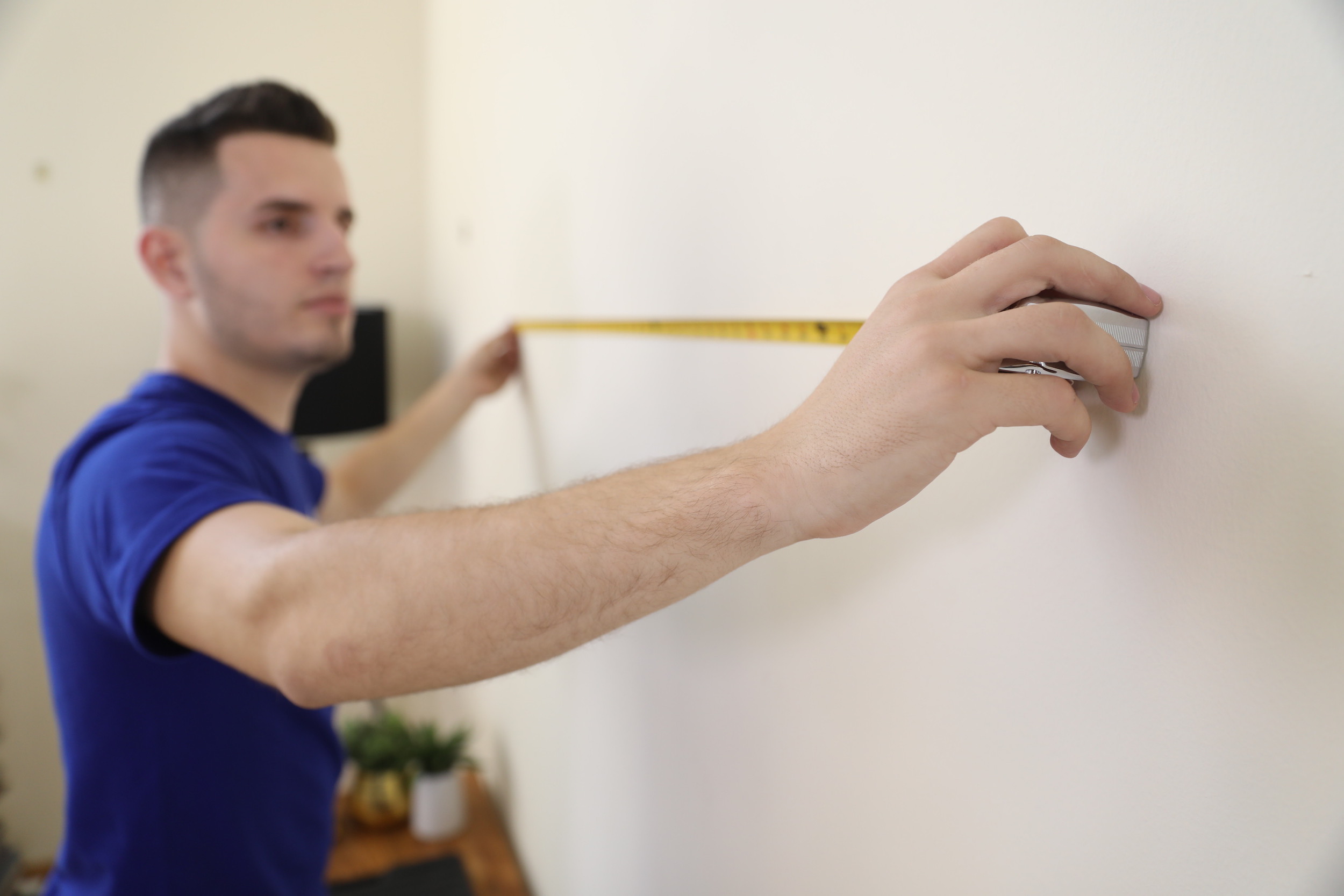 If you finally do figure things out with choosing the right size TV and you aren't confident mounting it on the wall, you can book an appointment with one of our professional and knowledgeable staff members.
Our team of experts can meet you anywhere, at any time, to assist you in TV mounting to create the ultimate TV viewing experience that's just right for you.