Most carpet care experts estimate a carpet's lifespan at around three to five years – and even less if you've got high foot traffic or pets. Since that's a relatively short amount of time, we've put together a few carpet care tips that can help keep your carpet around longer.
Here are some of our best carpet care tips to help you learn how to increase your carpet's lifespan and how to restore a carpet that's been through the ringer.
Keep Dirt, Grime, and Bacteria Out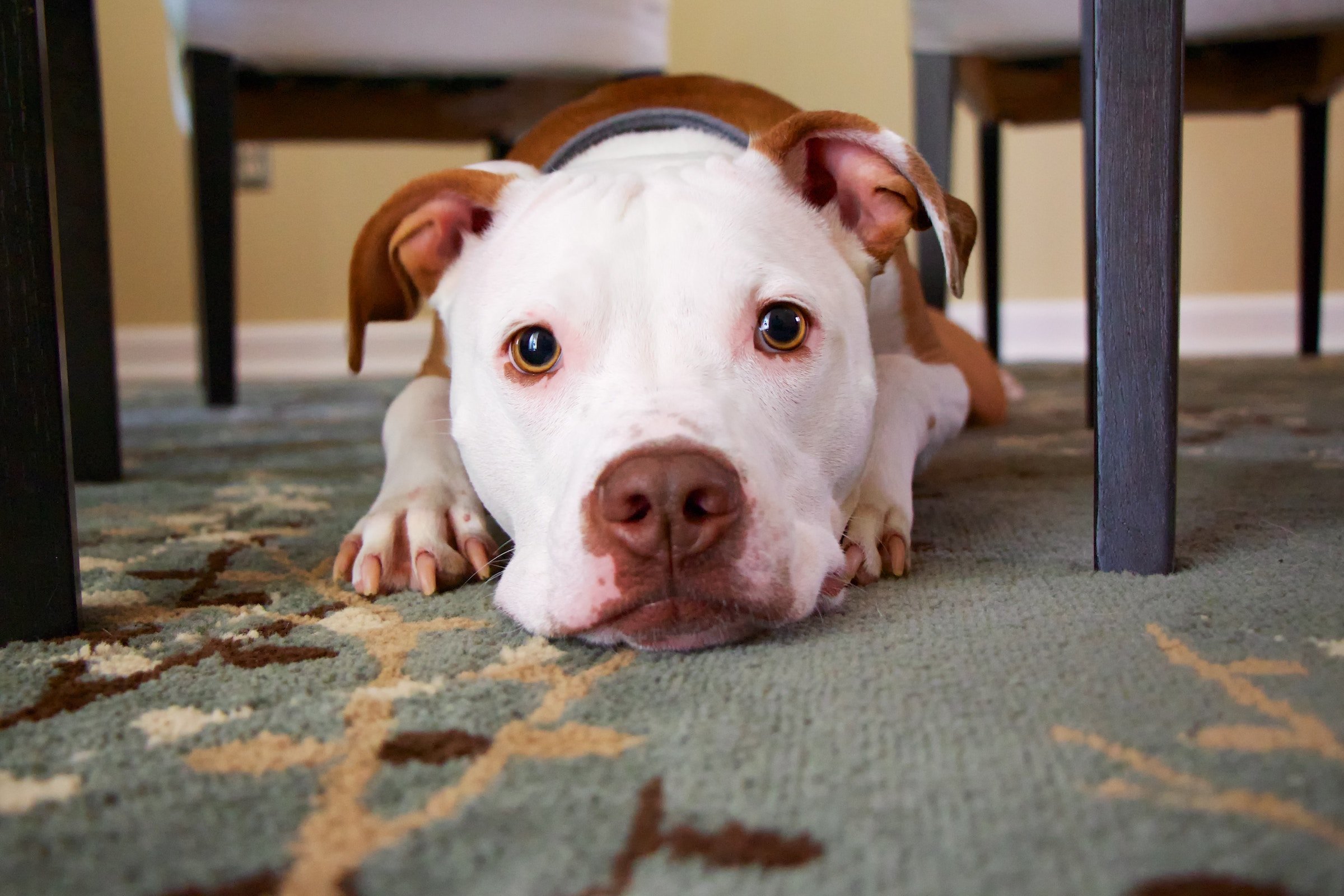 Photo by Mike Burke on Unsplash
Not only is it hygienic to have guests remove their shoes in the house, but it can prolong the life of your carpet as well. That's because dirt and soil from the outside make their way deep into your carpet, damaging the fibers and backing, giving your carpet a worn-out appearance over time.
In fact, according to a study by the University of Arizona, 9 strains of bacteria clung to the shoes tested in their study, and that bacteria transferred to the non-carpeted floor immediately with contact.
If you don't want to enforce a no-shoe rule, laying down antimicrobial mats at the entrance to your home can go a long way towards keeping your carpets clean. Studies show that dirt clings to the soles of shoes long after you enter your home, but by wiping your feet down on a mat, you can get a lot of the grime off before coming inside.
For those with pets, wiping their paws can help keep bacteria out of the home. Keep in mind that your shoes are far dirtier than your pet's paws, but going the extra mile to give them a wipe down before entering can help.
Don't Skimp on Vacuuming and Home Maintenance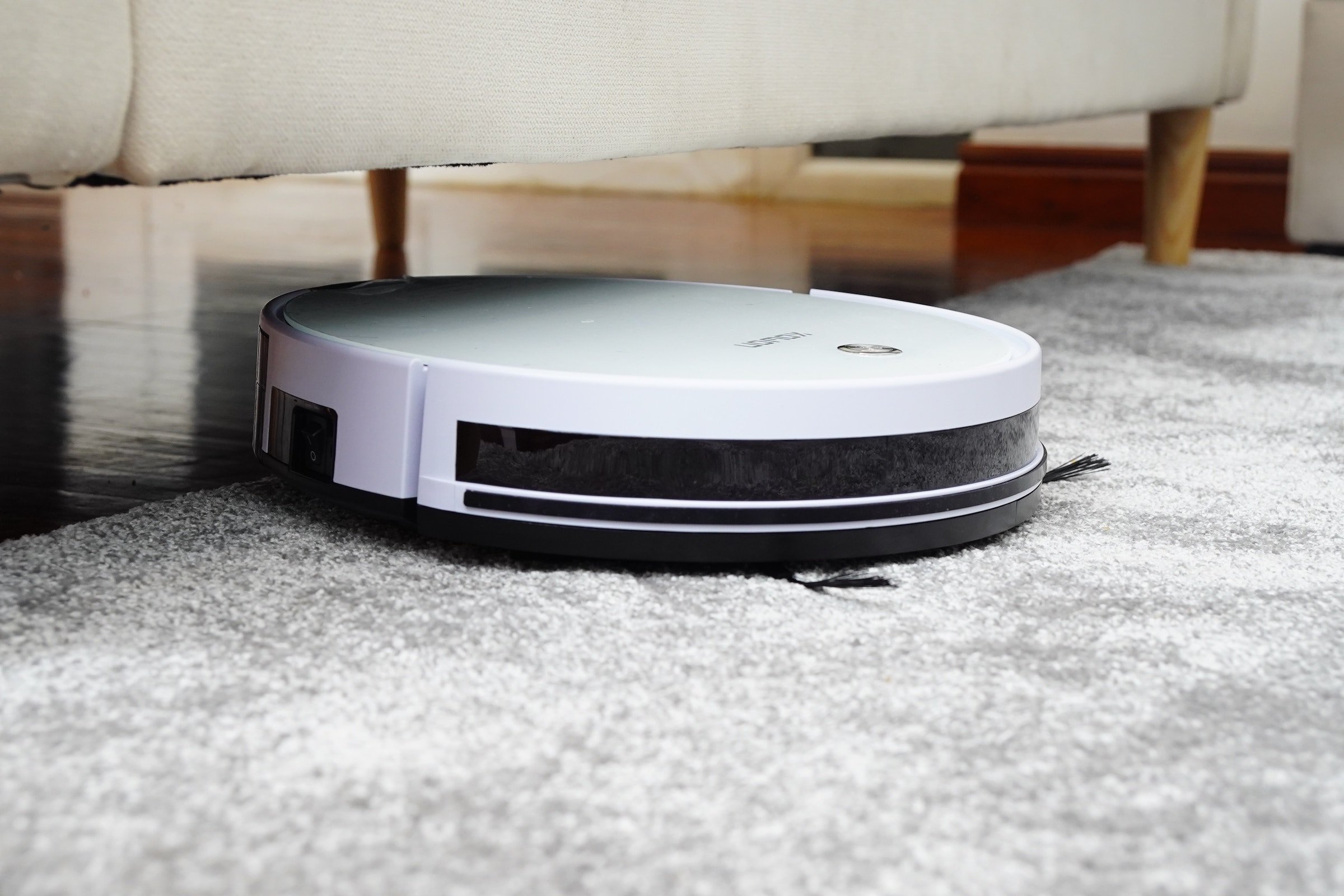 Photo by Kowon vn on Unsplash
Springing for a top of the line vacuum cleaner isn't enough – you've got to actually use it regularly for it to be effective. We recommend vacuuming at least once a week to maintain your carpet's health, and up to once a day if you've got pets.
Spot cleaning is also important. Your carpet comes treated to help it resist stains – viscous substances such as oil or ketchup can take up to 10 seconds before beginning to penetrate your carpet's fibers, and water, wine, soda, and the like can stay on the surface for 3-5 seconds. If you spill, grab a clean, soft cloth and some cold water or club soda.
Dab the surface area to pick up as much of the offending substance as possible, and then pour the cold water onto the carpet and press carefully to pick up the rest. Scrubbing the carpet can damage the fibers, and using warm or hot water can encourage the liquid to penetrate the fibers and set a stain.
It's also a good idea to rotate your furniture once or twice a year to stop foot traffic from wearing the same areas out over time. By sharing the workload equally between the different areas of your carpet, you can keep the whole thing looking younger for longer.
Bring In a Pro Once in a While
Most carpet warranties require that you have your rugs professionally steam cleaned every year or two, but even if the warranty isn't a concern, this is one of the best carpet care tips to make your carpet last longer. Steam cleaning gently lifts dirt, dust, and other grime from your carpet, which can restore its appearance and help to keep germs out and the air inside your home clean.
Do-It-Yourself Tips to Restore Faded Carpeting
For a carpet that is well worn:
Even if your carpet looks like it's taken a beating, there are many things you can do to revive it. First, give it a good vacuuming to pick up as much dirt as possible. Then, spot treat any problem areas. You may also want to call in a professional service to steam clean your carpet if it's been a while.
Once your carpet is squeaky clean, rejuvenate flat, dented, or matted carpet piling by placing a damp cloth over trouble spots and ironing over the cloth with an iron on medium-low setting for 30 to 60 seconds. Then, fluff the carpet fibers up by hand.
For the flat or dented spots in your carpet:
Put ice over dented and flat spots in your carpet and allow it to melt. The ice cold water will penetrate the fibers and helps to breathe life back into your carpet fibers.
Once the ice has melted, use a toothbrush or other stiff brush to softly scrub the carpet piling back into shape.
Professional Carpet Care and Restoration
If you're in the Dallas or Los Angeles metro area and are looking to get your carpets, rugs, upholstery, or mattresses clean, look no further. We offer the full range of rug cleaning services, with all the Puls benefits you've come to love -- easy online scheduling in just moments, availability as soon as same -- or next-day, up-front pricing, and our usual quality guarantee. Save time and cash by booking your time slot now.