If you like brisk walks through piles of crunchy leaves, and if pumpkin spice lattes are your thing, then Autumn might be your favorite season of the year.
And then there are the fans of consumer electronics (like us), who wait all year long for the last week of November to roll around so we can go absolutely ape through the aisles of our favorite retailer in search of the best Black Friday deals on TVs, home appliances, or pretty much anything, so long as it's a good bargain.
What can we say? You can save a lot of money by shopping on Black Friday.
Now, for those of us who think it's all part of the fun to camp out in front of the store all night in the cold – power to you. But what would you say if we told you that some of the best Black Friday TV deals 2019 has in store (no pun intended) aren't found in stores, but online -- and that you don't necessarily have to wait until Black Friday at all?
Target is teasing customers with the release of their Black Friday sales catalog now, but it turns out that it's also having a preview sale. And, Amazon, Best Buy, and Walmart all have early Black Friday sales as well going in the weeks leading up to Thanksgiving – though they're sure to be keeping a few tricks up their sleeves for the day of.
Still, it's entirely possible that the biggest Black Friday TV deals 2019 offers are already available. We've compiled some of the best TV deals we've found across the retail spectrum into an organized list below, so you can easily save hundreds of (and in some cases, close to a thousand) dollars.
Where to Find the Best Black Friday TV Deals 2019
Toshiba 43" 2160 pixel 4K HDR TV with Amazon Fire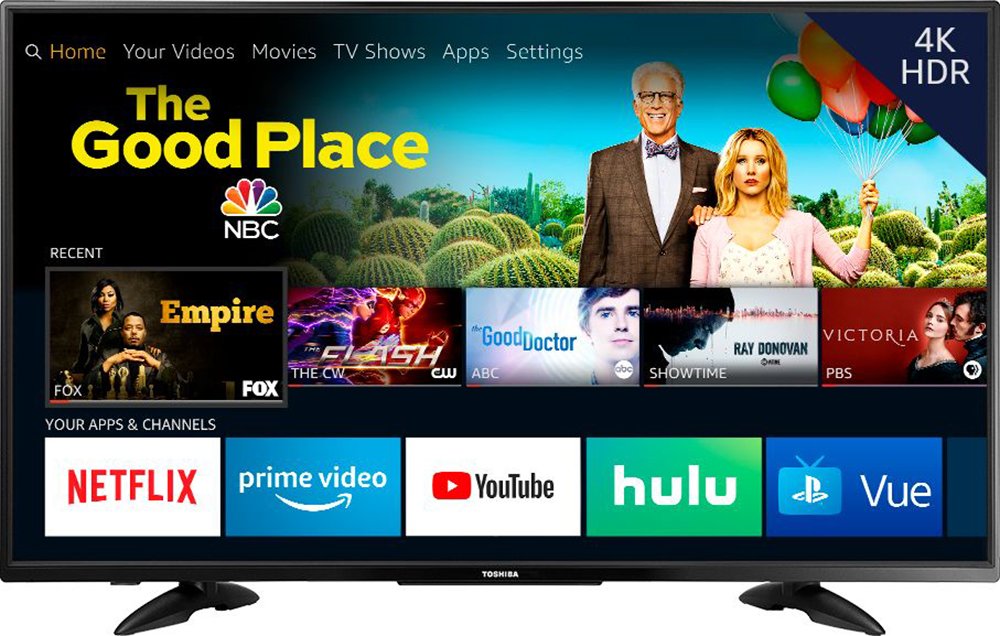 The Black Friday Deal: Get it at Best Buy for $250
This deal is almost too good to be true… almost. It's definitely tough to find a 4K television with high dynamic range (HDR) at this price, especially from a name brand like Toshiba. This very decently-sized set also comes with Amazon Fire TV Edition for live-streaming TV programming, though it's still compatible with any HD antenna, as well as Amazon Prime Video and other streaming services such as HBO, Hulu, Netflix, and more.
It even comes with a smart remote that has Amazon's Alexa assistant built in, so you can open apps, switch channels, change inputs, or even control smart home devices, all through voice command. That can come in seriously handy for those moments when you really don't want to get up and reach for the remote.
Toshiba 32" 720p Smart LED TV with Amazon Fire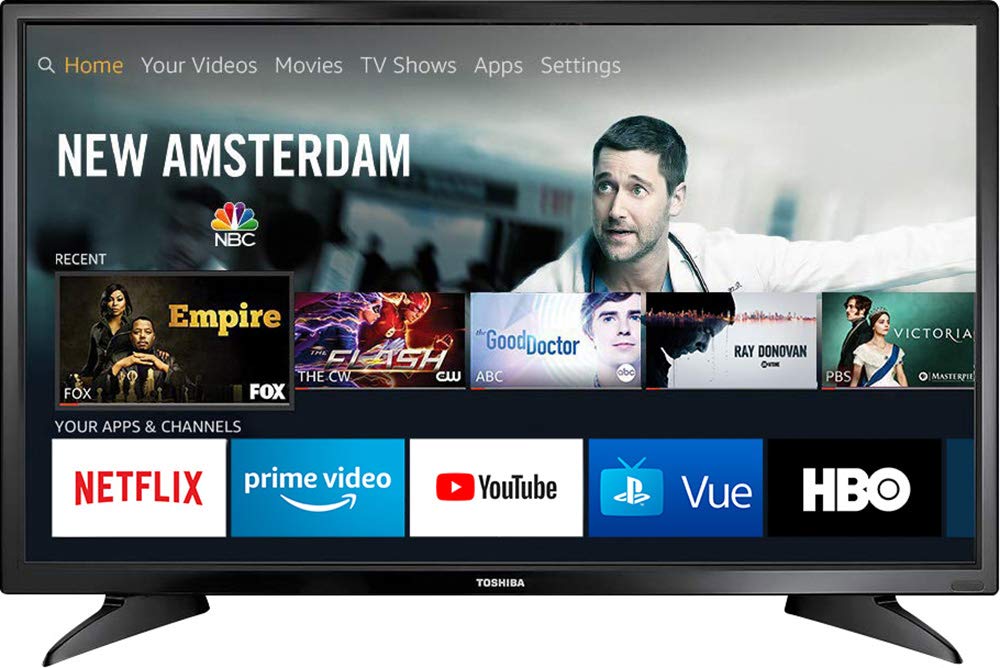 The Black Friday Deal: Get it on Amazon for $130
If you want to spend a little more than half the price as above, you can opt for this littler Toshiba sibling – a perfectly adequate 720-pixel entry-level set with a price that very nearly can't be beat. It's not every day that you can find a television from a top brand like Toshiba this close to a hundred bucks, but we guess we can chalk that up to the Black Friday magic.
Samsung Smart 65" 4K UHD HDR TV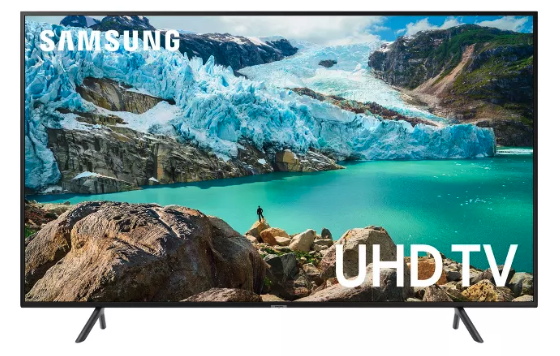 The Black Friday Deal: Get it at Target for $600
Normally listed at $899, you can save $300 on this super-sleek smart TV. It's compatible with streaming apps – now notably including Apple TV – and smart home assistants such as Alexa and Google Assistant, but doesn't just dazzle with its smart capability. Proving its mettle where it really counts, the stunning 120 Hz refresh rate, PurColor technology, and powerful 4K UHD processor will give you some of the best picture quality out there.
Vizio 50" Class M Series Quantum 4K HDR Smart TV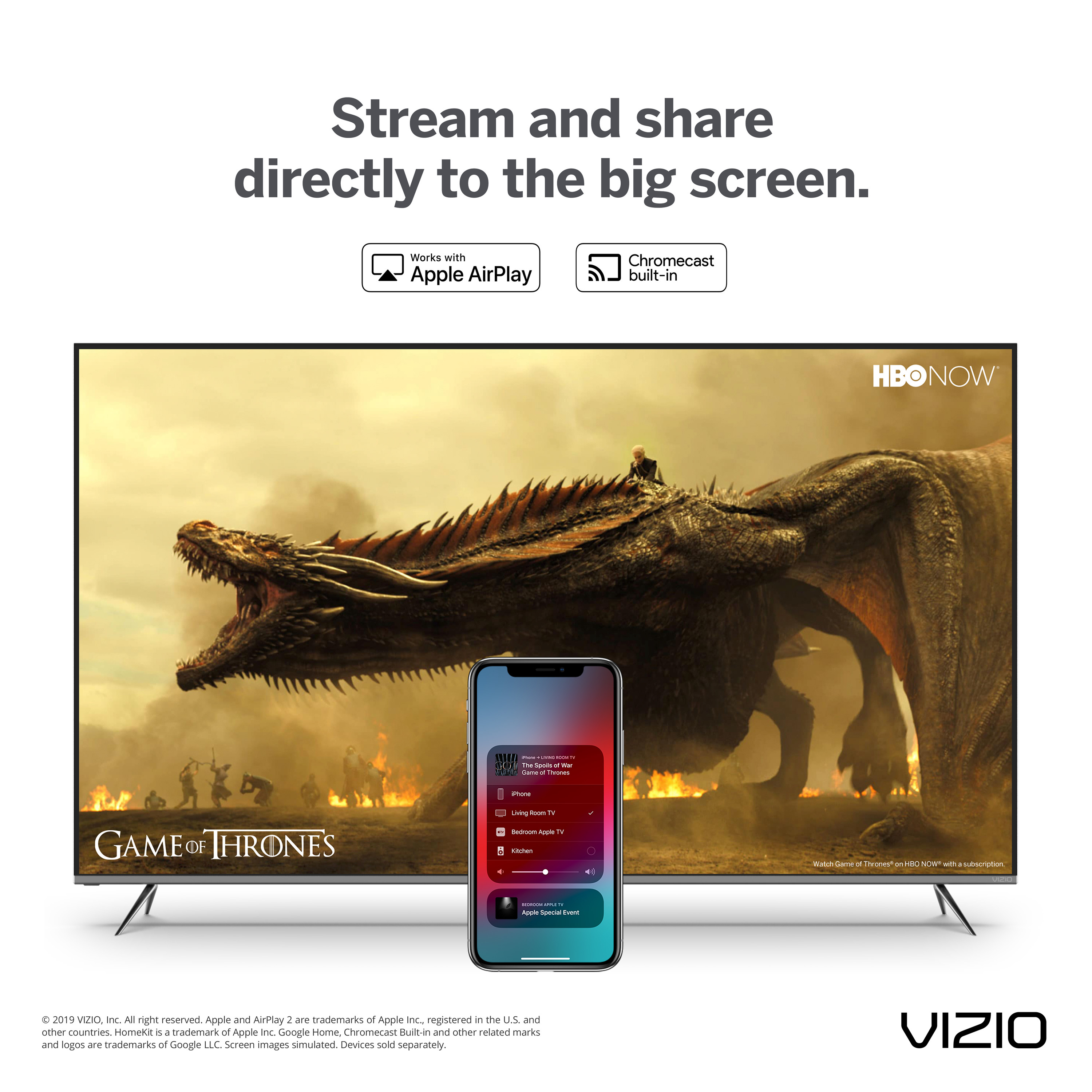 The Black Friday Deal: Get it for $400 at Walmart
With its QLED quantum-dot technology, you see over 1 billion colors jump to life on this sharp-as-a-whip television by heavy-hitter Vizio. It's super-smart, too: compatible with Siri, Alexa, Google Assistant, and voice-controllable, you can speak commands to surf channels or order a pizza. Plus its compatibility with Apple AirPlay and built-in Chromecast provide even more options for expanded content.
RCA 50" 4K Roku Smart LED TV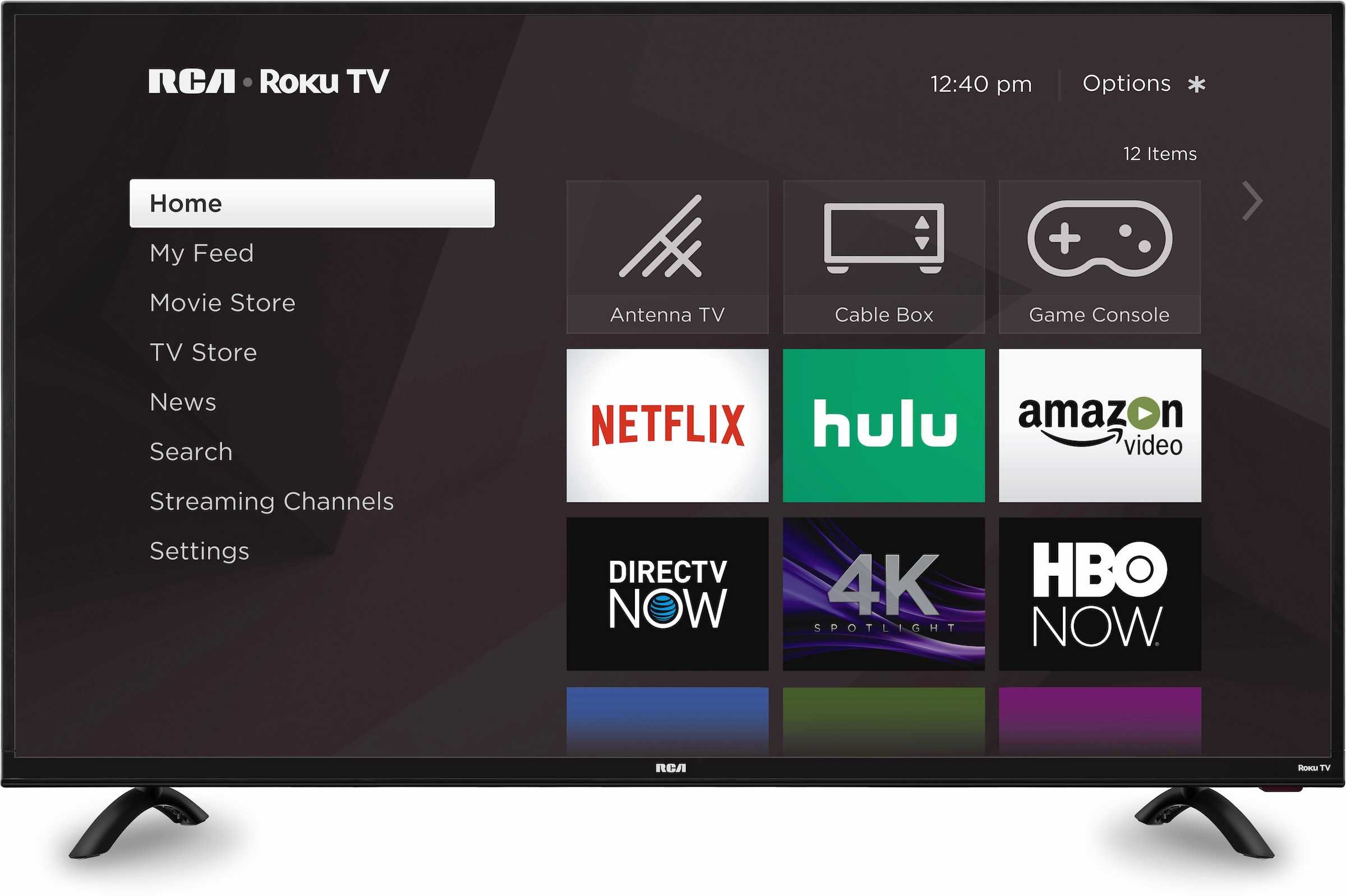 The Black Friday Deal: Get it for $250 at Walmart
Use the included Roku streamer, any of your favorite apps, or an over-the-air HD antenna with this RCA 4K TV's built-in tuner, and even open up the Roku smartphone app to watch on your TV while streaming sound to your headphones. Plus, at just $250, this is one of the best deals on a 4K television that you'll find all season.
Sony 65" LED Smart 4K UHD TV with HDR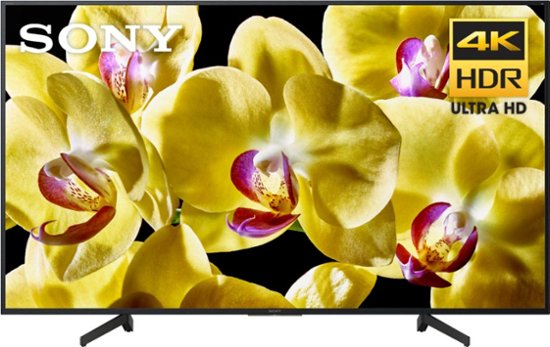 The Black Friday Deal: Get it at Best Buy for $700
You save $300 off the bat with this amazing deal from Best Buy, but even without the discount it delivers some real bang for your buck. Even non-4K programming looks almost as good with Sony's 4K X-Reality PRO, which upscales regular HD to near-4K quality. It's smart, with Google Assistant already built-in, and comes with an array of luxurious touches, from ample HDMI and USB inputs, to a 178-degree viewing angle, to a design that includes an area for you to conceal cables for a clean and minimal look.
Vizio Smart 40" UHD HDR 4K TV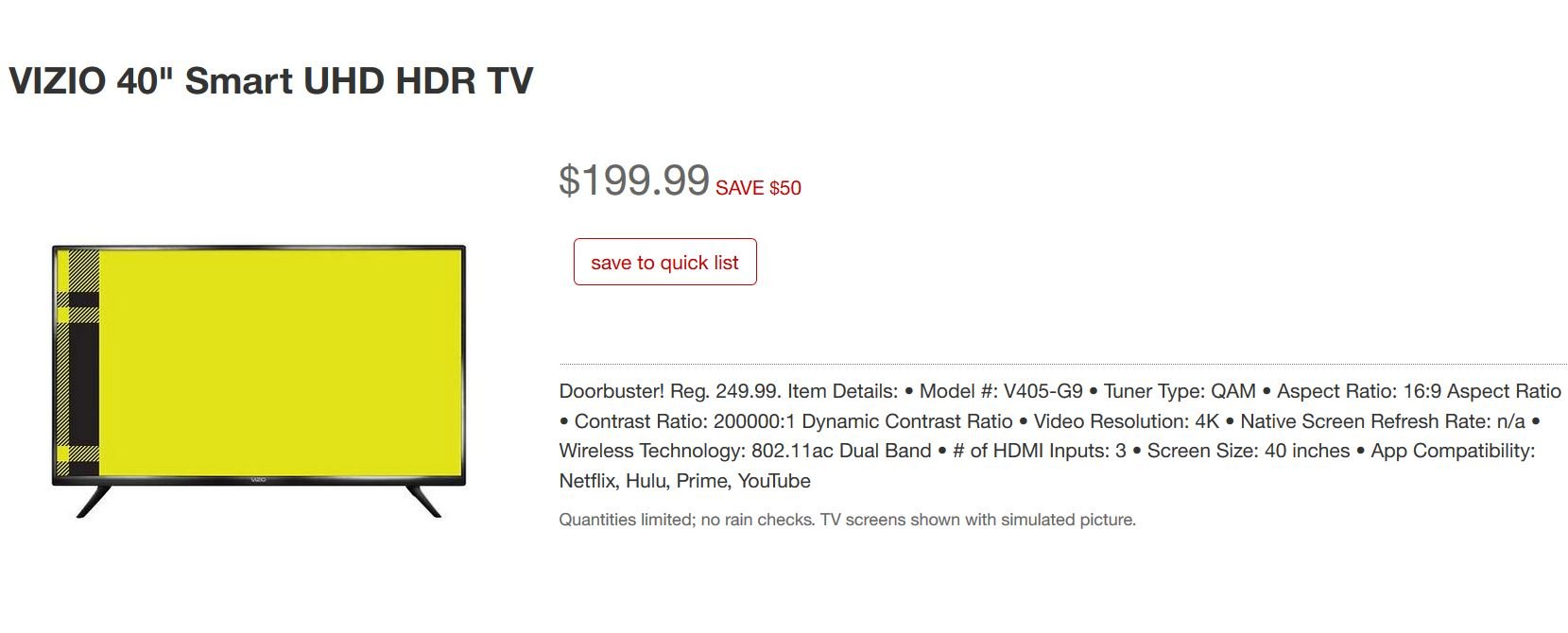 The Black Friday Deal: Get it for $200 at Target:
Only available on Black Friday itself, this is a 4K television from a top brand for just two hundred bucks. It's ready for any smart home assistant, can stream content from all your favorite apps… and did we mention that it's just $200?
Sceptre 65" 4K Ultra-HD 2160pHDR LED TV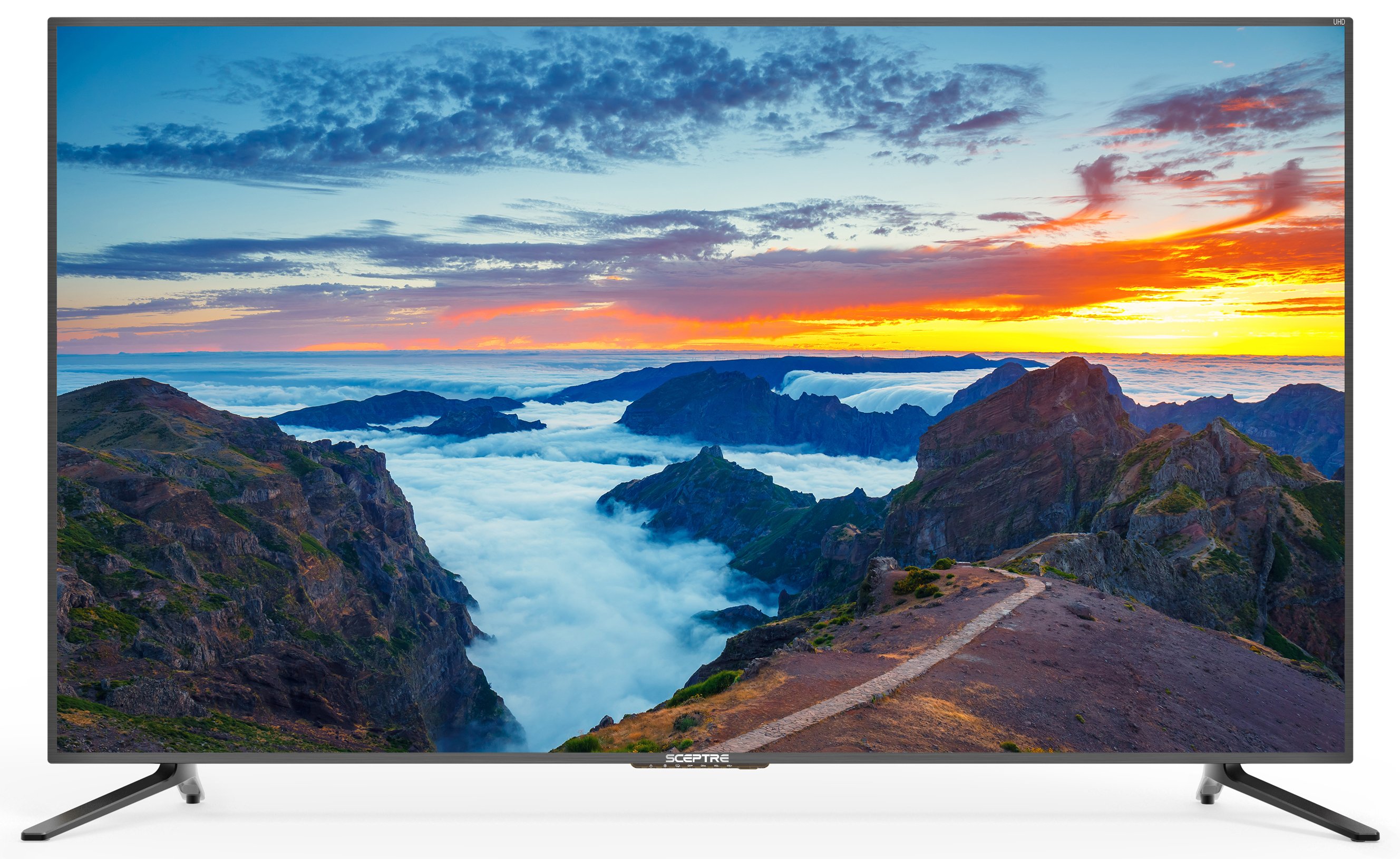 The Black Friday Deal: Get it at Walmart for $380
The list price on this TV is $900, but even if no one lists it for that much there's no doubt that this deal is pretty incredible. With its high dynamic range and stunning 4K display splashed across the massive 65" screen, you may have a hard time concentrating as you beam with pride over how much cash you saved.
Samsung 75" Smart 4K UHD TV with HDR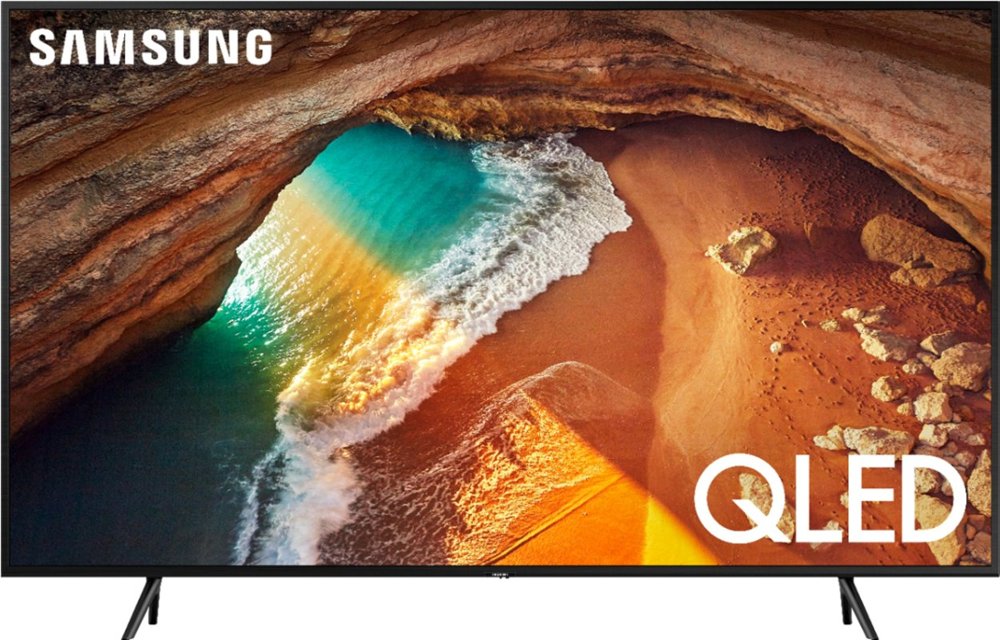 The Black Friday Deal: Get it at Best Buy for $1500
This television from Samsung is as luxurious as it is enormous. Quantum HDR, color volume, and 4K processor along with Motion Rate 240 for incredible refresh rate provide the richest, crispest, and smoothest picture around. Ambient mode allows you to make the most of all that space by turning your TV into wall art with beautiful visuals or even at-a-glance news headlines, and two powerful 10-watt built-in speakers mean you have a complete home theater ready to go out of the box.
Keep Saving When You Mount Your TV With Puls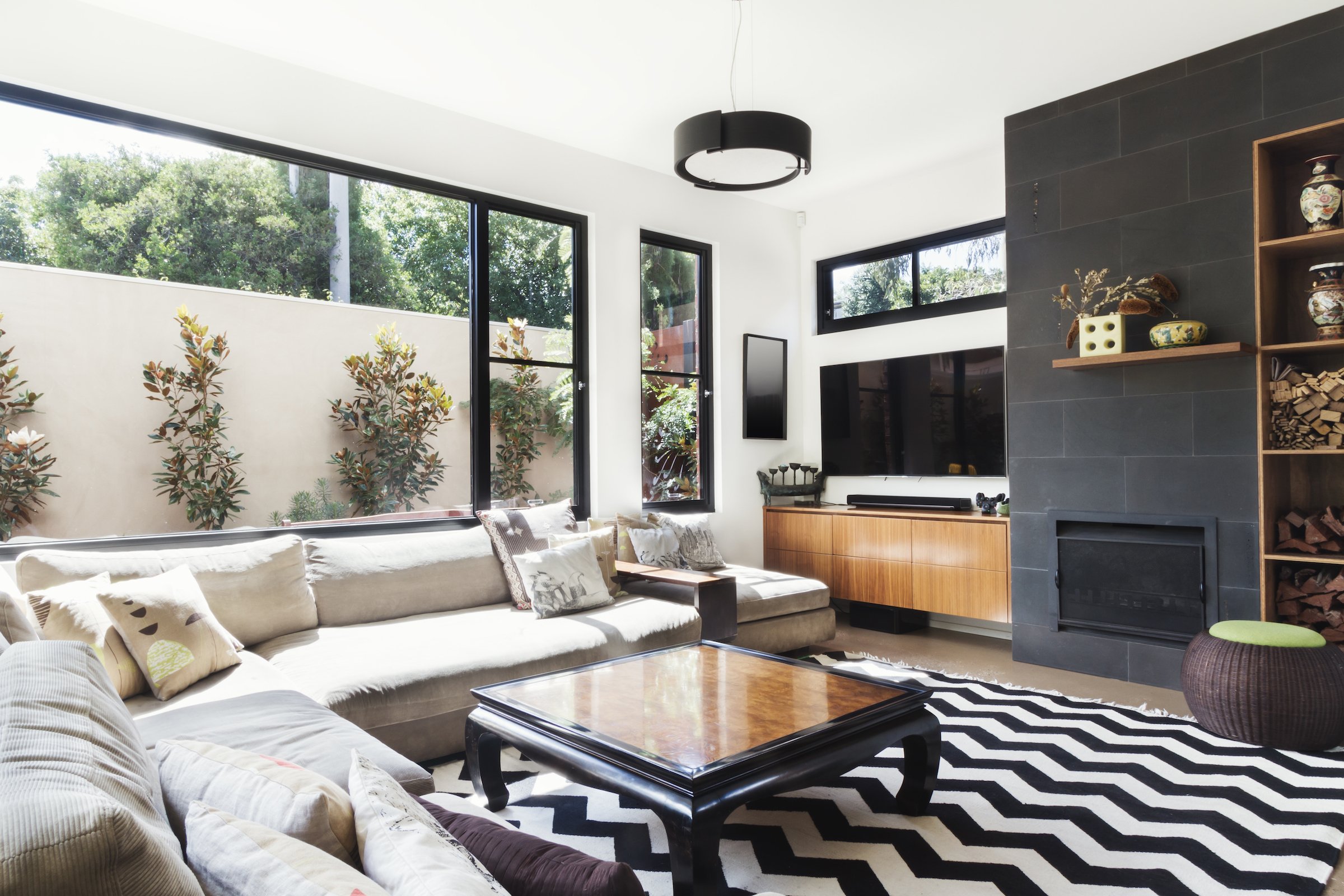 Save even more cash when you book our white-glove TV installation service. Picking out a time slot has never been so easy with our speedy online booking, and usually, you can have one of our certified technicians at your door within the very same day.
We provide an array of luxury installation services, from setting up your Apple TV or Roku Box, smart home assistant, cable, video game consoles, and more.
Your technician can also expertly hide cables, set up a sound system – and even add shelving or a power outlet so you can get that beautiful new TV set in exactly the location you want.
Just hop online, select the services and time slot that are best for you, and you could be enjoying a flawless new TV setup by as soon as tonight.