Black Friday is the official kickoff date for the holiday shopping frenzy that continues all the way into Christmas. It takes place one day after Thanksgiving and is closely followed by its geeky sidekick, Cyber Monday, which is more geared towards tech deals.
Many retailers hold one long sale that starts with Thanksgiving and Black Friday and flows right into Cyber Monday. All major retailers such as Walmart, Target, Costco, Best Buy and the likes compete for our attention during this long weekend of consumer heaven. This year it seems as if their major weapons are doorbuster TV deals and smart home devices.
If you're itching for a flat screen TV or new smart home devices, mark these dates on your calendar: Black Friday 2017 will take place on November 24th, and Cyber Monday on November 27th. We will list the best Black Friday doorbuster TV deals as well as sales on smart home devices below.
Black Friday doorbuster TV deals
Flat Screen TVs and home theaters are all the rage this Black Friday. We've chosen deals that represent great value to the user, focusing on top brands sold by major US retailers.
Walmart Black Friday 2017 TV deals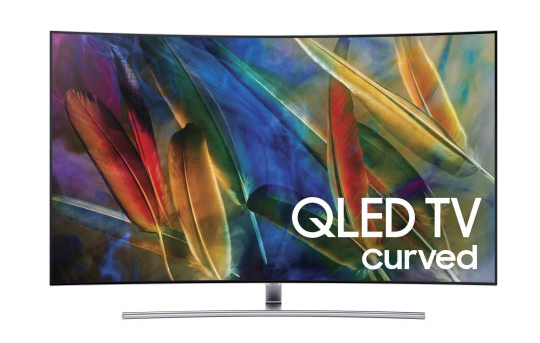 Samsung 55" Class Curved 4K (2160P) Smart QLED TV
Listed price: $2,997.99
Walmart Black Friday 2017 price: $1,797.99
You save: $1,200.00
Out of the many Walmart TV deals offered this Black Friday, our #1 choice is for those of you who simply must have the best. The latest innovation from Samsung's Smart TV line doesn't come cheap, with a tag price of $1,797.99. Nevertheless, this price represents a hefty $1,200 discount.
If you must have it, you should definitely take advantage of this Walmart TV sale. A curved QLED TV that delivers a brilliant picture, this TV makes use of Samsung's Quantum Dots technology that enhances the picture using no less than a billion (!) unique colors. It even senses your other devices and controls them all with the Samsung OneRemote.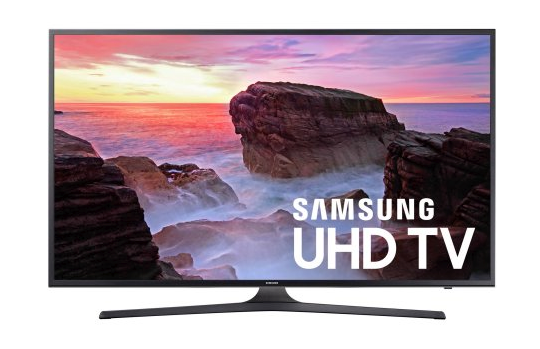 Samsung 50" Class 4K (2160P) Smart LED TV
Listed price: $899.00
Walmart Black Friday 2017 price: $477.99
You save: $421.01
Our next recommendation is for those of you who want to keep things a bit smaller (and a lot cheaper). Samsung is renowned for its picture quality, and this superb 50" produces colorful High Dynamic Range (HDR) Ultra HDTV images that give a fantastic viewing experience for this price range. You can control it using your voice, and it comes highly recommended at this amazing price. Definitely one of the better Walmart TV sale options for 2017.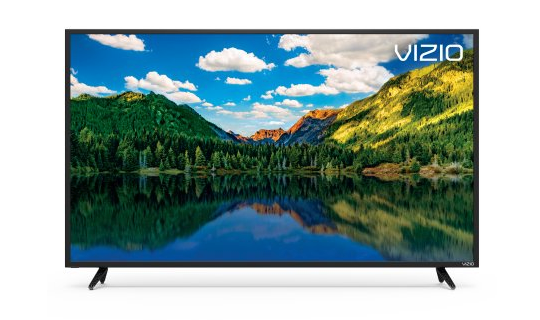 VIZIO 55" Class 4K (2160P) Full-Array LED TV
Listed price: $548.00
Walmart Black Friday 2017 price: $398.00
You save: $150.00
This is another noteworthy Walmart Black Friday doorbuster TV deal. It may not be as smart as a Samsung, but this TV does the trick for those who want to stay within a reasonable price range and still enjoy a 55" screen 4K Ultra HD picture from VIZIO.
Target Black Friday 2017 TV deals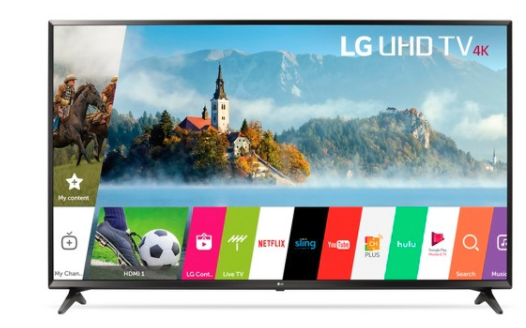 LG 55" Class 2160p 4K Ultra HD Smart LED TV
Listed price: $699.99
Black Friday 2017 price: $499.99
You save: $200.00
Another valid 55" option is offered by Target. True to the essence of Black Friday doorbuster TV deals, this offer will be available only in stores. Target wants to attract visitors so they can see the full range of Target TV deals on offer this Black Friday. This is a very good price for a basic yet high-quality LG TV.
If you don't feel like venturing into the Target location near you, Best Buy offers a similar deal online. The Best Buy offer is running out fast, so order soon or start making your way to the Target TV sale.
Smart Home devices on sale this Black Friday
Google Home & Google Home Mini
Here is a great example why Black Friday and Cyber Monday are so great for tech lovers. The Google Home Mini is usually listed at $49, which in itself represents great value. However, both Walmart and Target are going to be selling the Google Home Mini for as low as $29.
The deals aren't yet available on their websites but have leaked to the web nonetheless. Target will even be offering a $10 gift card with the purchase of the Google Home Mini.
Google Home retails for $129 at Costco, Best Buy, Target and Wallmart. Rumors have it that all 4 retailers will have it on sale for $79 this Black Friday. Saving $50 on a $129 gadget is what Cyber Monday is all about.
Another noteworthy iPhone 8 Black Friday deal at Target
It's important to say that Target Black Friday deals are still unconfirmed. In contrast to Walmart and Best Buy, Target's website offers no hint of the deals to come. They hope to lure more visitors into stores using this veil of secrecy.
However, there is one more noteworthy rumor that we must share with you: Target will be offering a $250 Target Gift Card (!) when purchasing an iPhone 8 or iPhone 8 Plus this Black Friday (valid with a 24-month smartphone contract). So if you're about to commit to your new iPhone 8 contract - wait for the weekend.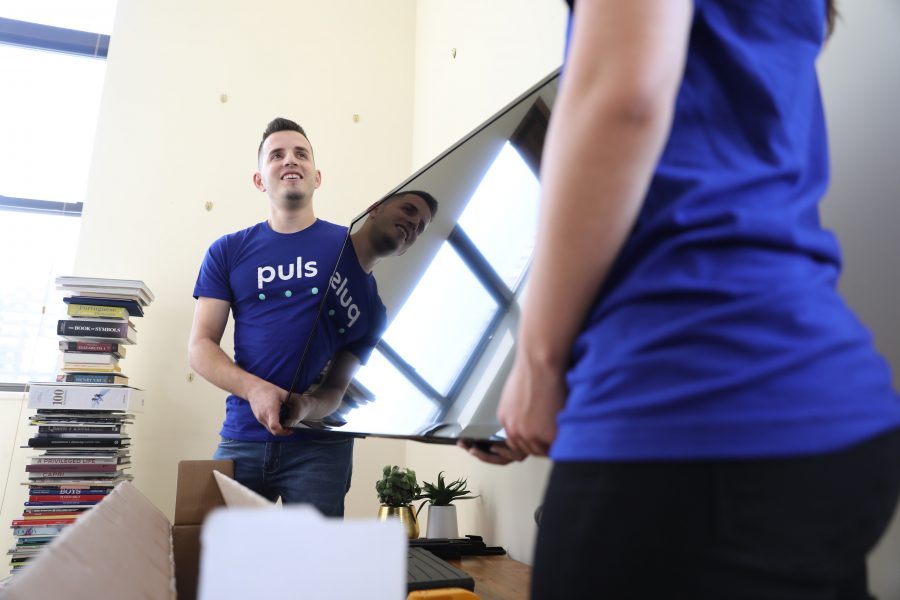 Let Puls help you during Black Friday
Puls is all about same day service - every day! We are open from 8am-9pm all through Thanksgiving weekend, including Thanksgiving day, Black Friday, Cyber Monday - all of it. If you scored a new TV (or two) during the Black Friday weekend, you can schedule a same-day TV mounting with our expert technicians.
Correctly mounting your TV helps you utilize its features to the max. We also offer Google Home installations in select locations. Our partnership with SimpliSafe allows us to assist you with installing the SimpleSafe home security system as well. Simply schedule a setup online and our technicians will be over in no time. Happy shopping!