Between buying and wrapping gifts, cooking, travel, and hosting, the holidays are a hectic time. Of course, apps are the gift that keep on giving. With new and improved versions coming out each year, it's easier than ever to manage your holiday prep, and 2017 has been a great year for Christmas apps!
So whether you need to stay organized or want to have a bit of fun with the kids, turn to this list of helpful Christmas apps to help you get everything together with ease.

Pack Point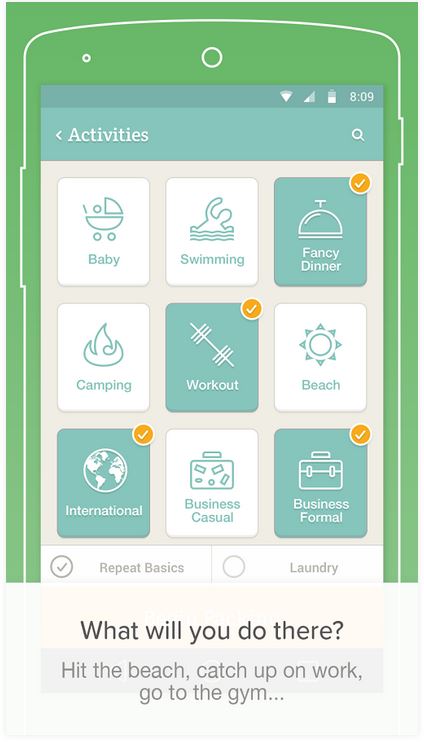 Here's a handy app that will almost pack your bags for you. Simply enter your destination and planned activities, and Pack Point will come up with a list of necessary items for you to bring. Add items, cross some off, and customize the list to your heart's content.
When you're finished, share your list with family and friends so they don't forget anything behind, either. And the best part – it's free!
App in the Air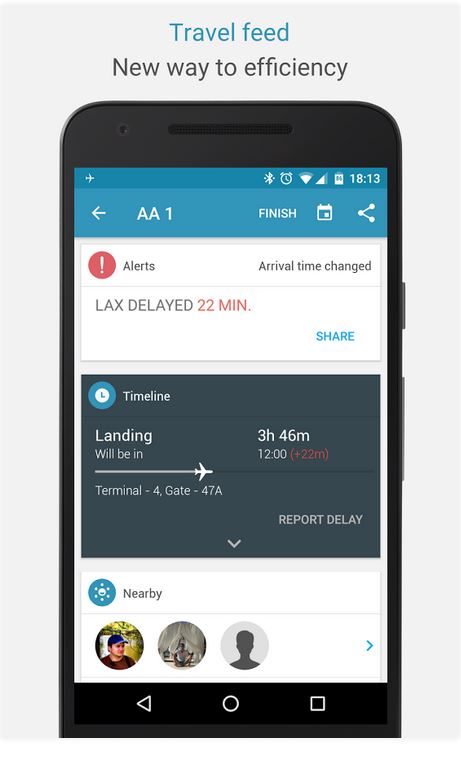 A modern day travel assistant, App in the Air is like having a travel agent right in your pocket. The app updates you about changes in flight arrivals and departures, including times and departure gates, and offers a hassle-free automatic check-in feature.
With airport tips and navigational maps, you'll never get lost running for your gate again. Updates come via SMS, so if your gate changes at the last minute, you won't be hit with data roaming charges to find out.
If you're on a diet ahead of the holidays, you can put away that chocolate advent calendar and use this nifty high-tech version instead!
With new songs, games, wallpapers, and jokes unlocked each day, you don't have to be watching your figure to enjoy this exhilarating app. Taken with you on the go, Christmas Countdown! is a bite-sized piece of holiday fun that can be enjoyed by kids and adults who are ready to get into the holiday spirit.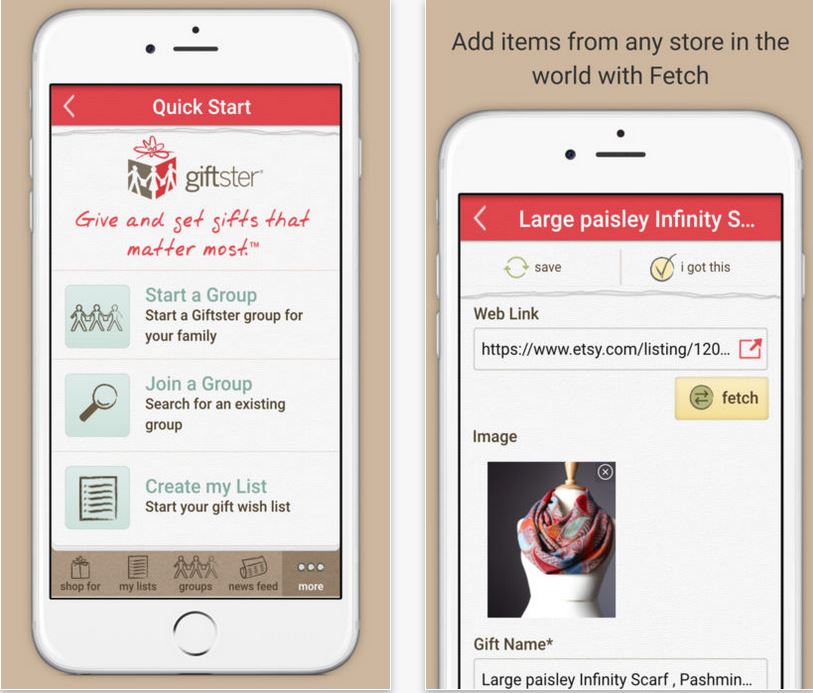 Credit: Giftster.
Gift registries are such a great idea – so why should they be limited to weddings? This mobile gift registry lets you and your loved ones create a personal network, staying connected all year round.
So anytime - Christmas, a birthday, or yes, a wedding - rolls around, buying a gift couldn't be simpler. Just check in to the registry to know what your nearest and dearest are in the market for. Plus, don't worry about getting socks or ugly sweaters ever again!
And, as a holiday touch, the Secret Santa feature adds an element of fun and surprise to Christmas gift giving.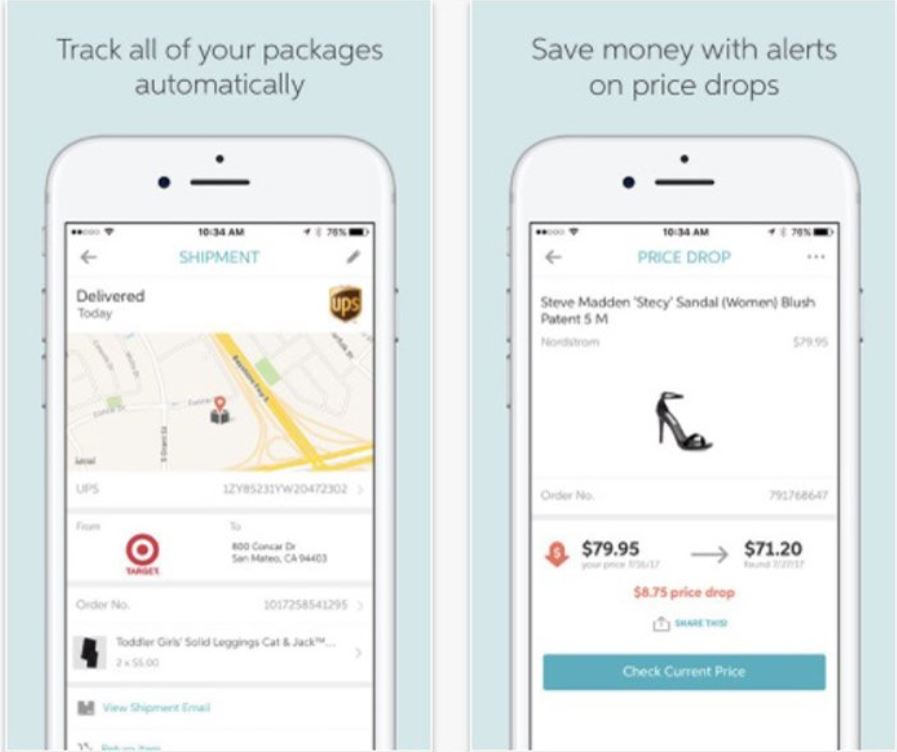 Credit: Slice Package Tracker.
This tracker is more than meets the eye. Not only does it aggregate the shipping data from your emails so you have it all at your fingertips in one easy place, but Slice also helps you budget, saves receipts, and keeps track of price drops after your buy an item.
It's our favorite shopping assistant on the market – and it's fully automated, so you don't have to do any of the work entering tracking numbers or scouring your emails for receipts. Did we just hear you heave a sigh of relief? Yeah, we get it. Christmas just got so much easier.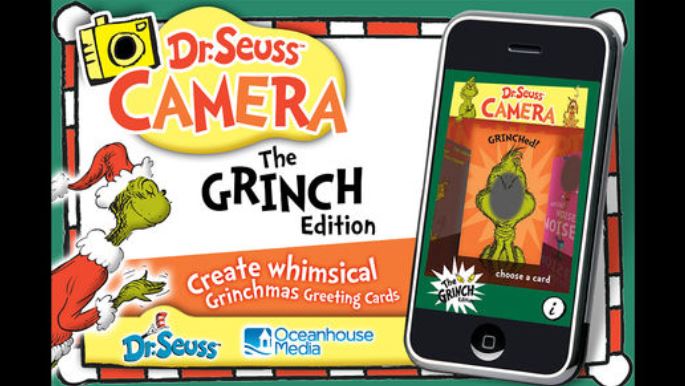 Credit: Dr. Seuss Camera, Grinch Edition.
Add a fun touch to your Grinchmas e-cards with this user-friendly app that's made for kids and adults who are young at heart.
Take a holiday photo next to the Grinch characters, or become one yourself! With over 20 cards to choose from, and a variety of different borders, stamps, and decorations, you'll have your friends and family uproaring in laughter with your holiday greeting.
You can even add photos from your library, superimpose Dr. Seuss text on your photos, and then send them off through social media. The app is compatible with Facebook, Twitter, Instagram, SMS, email, and more!
Credit: Christmas Radio.
Take the spirit of the holidays with you on the go when you download Christmas Radio. With over 80 stations playing your favorite Christmas jams all in one place, you can mix it up, jumping from oldies to classics, to the newest Christmas hits in the blink of an… ear.
Listen to Santa's favorites when you tune in to North Pole Radio, which broadcasts directly from the North Pole. And, of course, the greatest gift of all – it's completely free!