Have you got a bathroom remodeling job in your future? Whether you're updating your master bath because you're bored with the old look or getting ready to sell and want to improve your home's value, you're going to want to incorporate the latest tile trends and styles.
Surprisingly, choosing the right tiles for your bathroom remodeling project may be more complicated than you think. While the functional benefits of tile are still important—water resistance, low maintenance and durability—today's homeowners consider their aesthetic effect equally vital to the project's success.
With so many tile choices and price points available, how do you know what to choose? We've put together a few of the top bathroom tile trends that you should watch for.
Vivid Patterns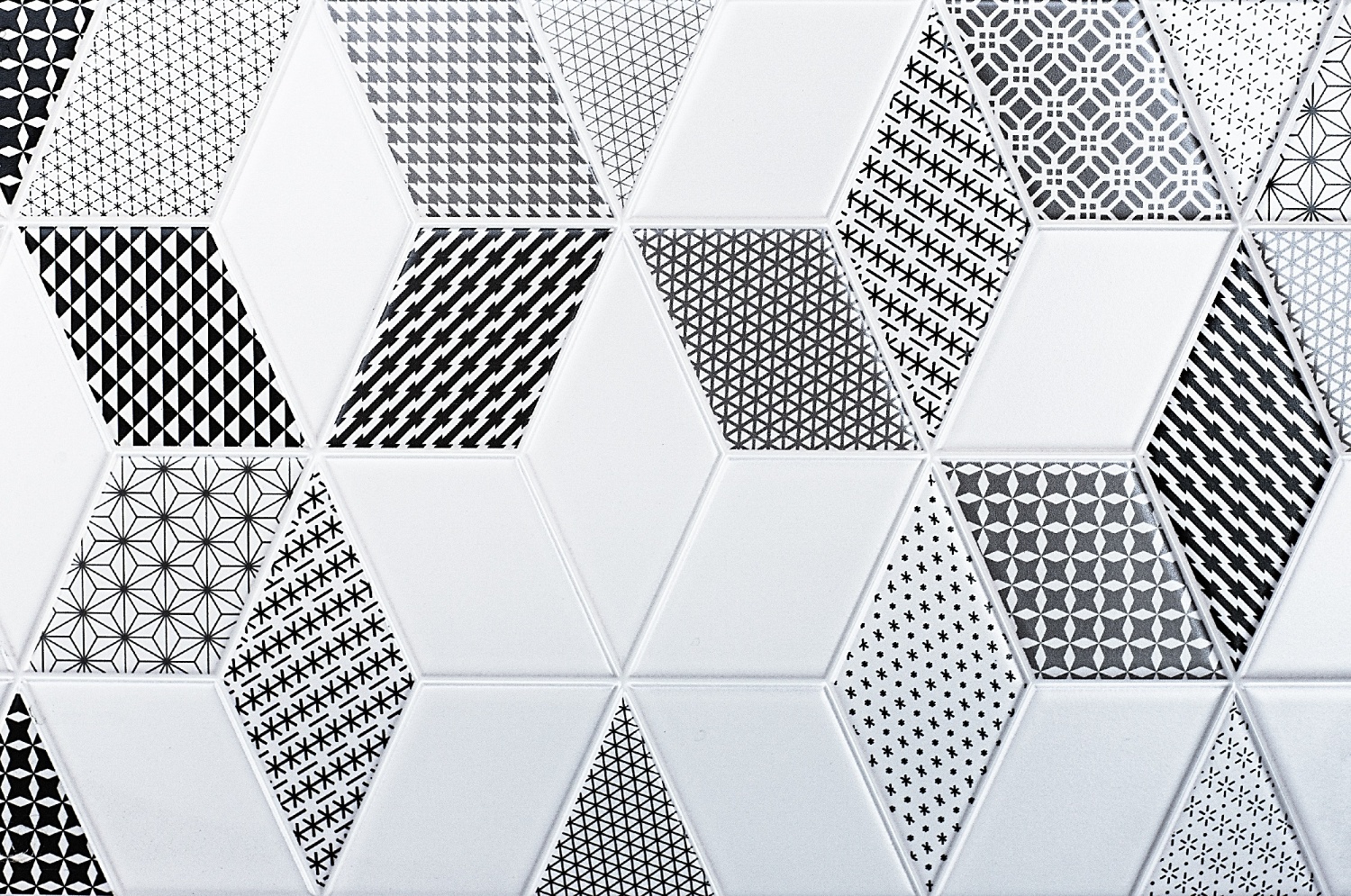 Patterned tiles are extremely popular as they can be used anywhere. Bold prints and intricate graphic patterns are available in ceramic and porcelain styles. The variety of colors and designs will give you the chance to test your creativity and make a grand statement at the same time.
Matte and Glossy Finishes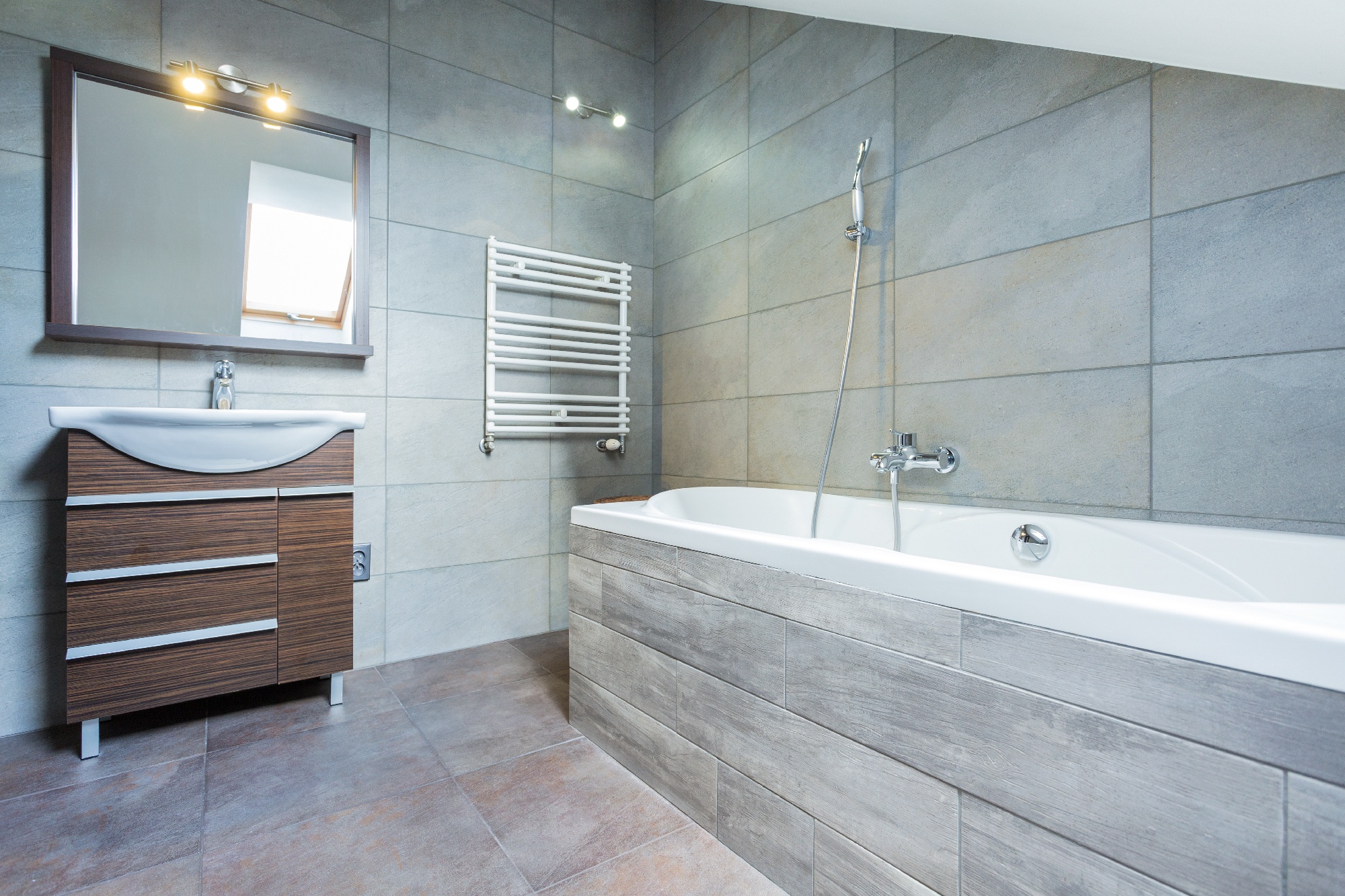 Matte finish tiles are a recent trend for their understated beauty. They're a great low-maintenance option as their low sheen doesn't show water marks, but their low-reflective properties mean you'll need plenty of natural and artificial light in the room.
Glossy tiles are highly polished and create an elegant feel. They are perfect for small bathrooms as they reflect lots of light to make the room appear larger. They are typically used on walls as they can become very slippery when used for floor areas.
Whites and Neutrals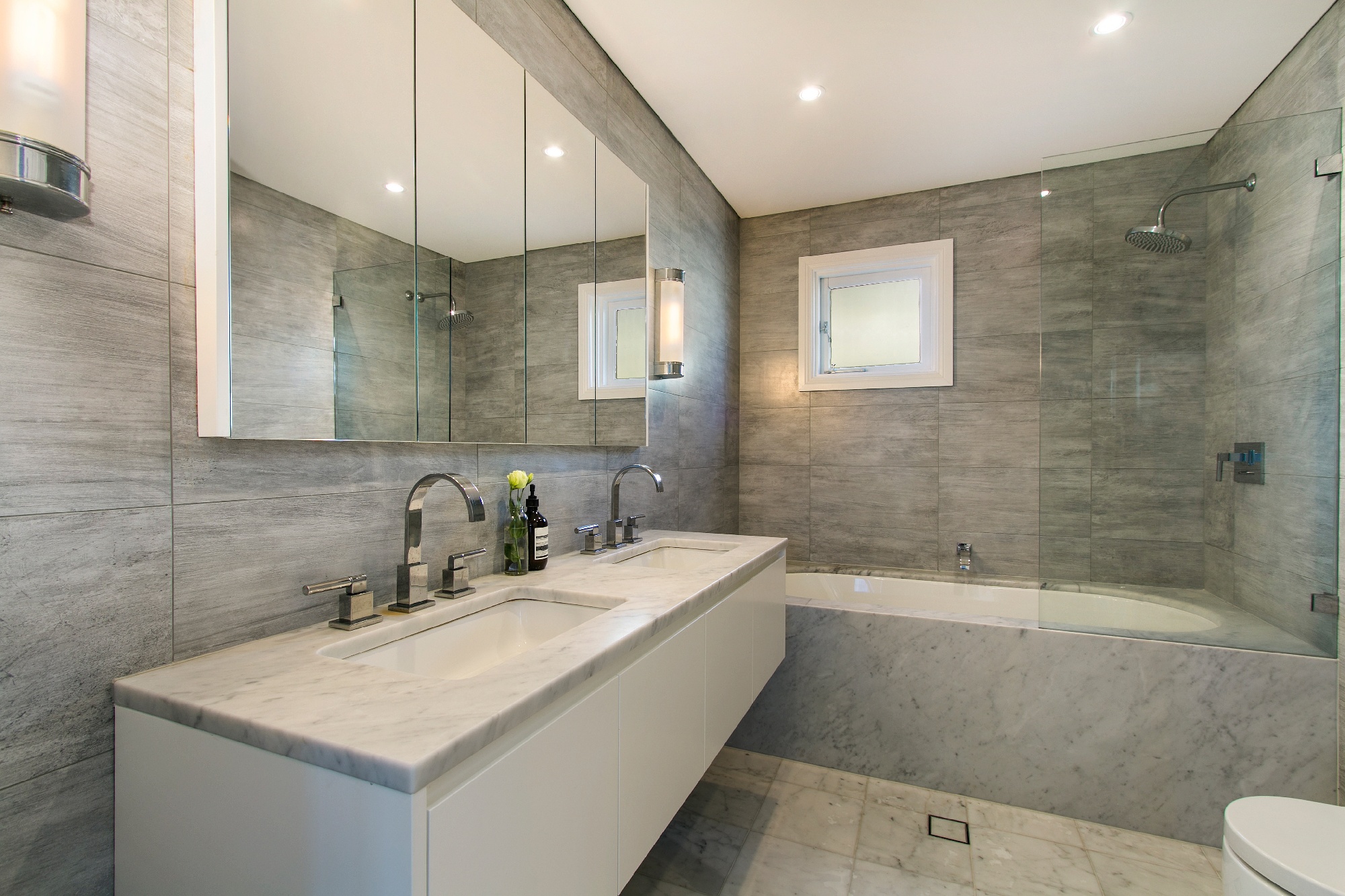 Another tile trend homeowners are flocking to is the use of white or neutral tints. Grey and beige have become so popular in combination designs that "greige" has now been added to the new color palette. These calming neutral hues are being used from the floor to the ceiling and layered in different shades and textures to add depth to the bathroom design.
Subway Tiles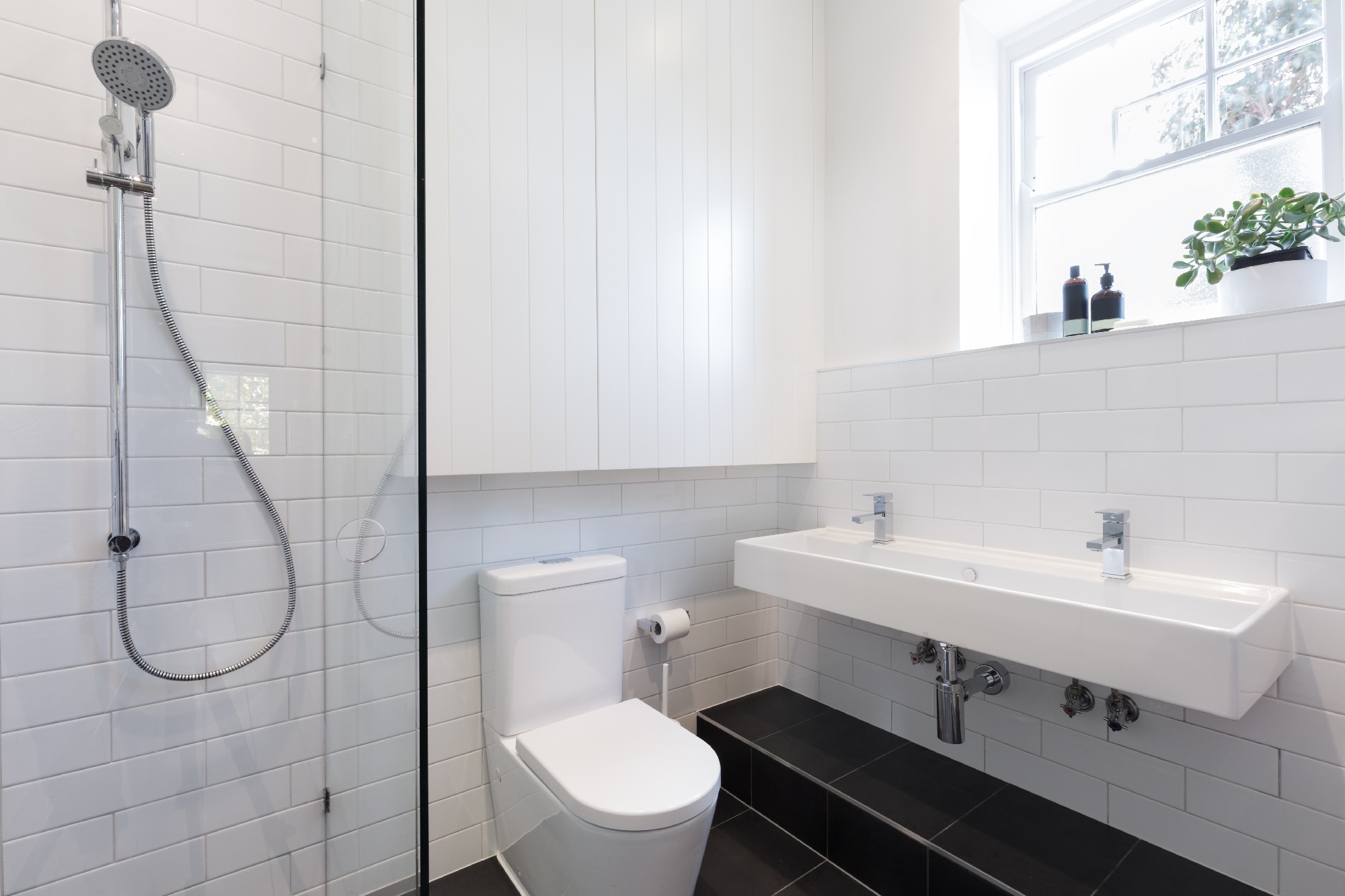 These traditional tiles are getting a makeover with the latest trends offering more colors, larger and thicker, and unusual shapes. Homeowners no longer look for the common "white-on-white" subway tiles but use contrasting grout colors as well as a mix-and-match style to create unique bathroom designs.
Project Pricing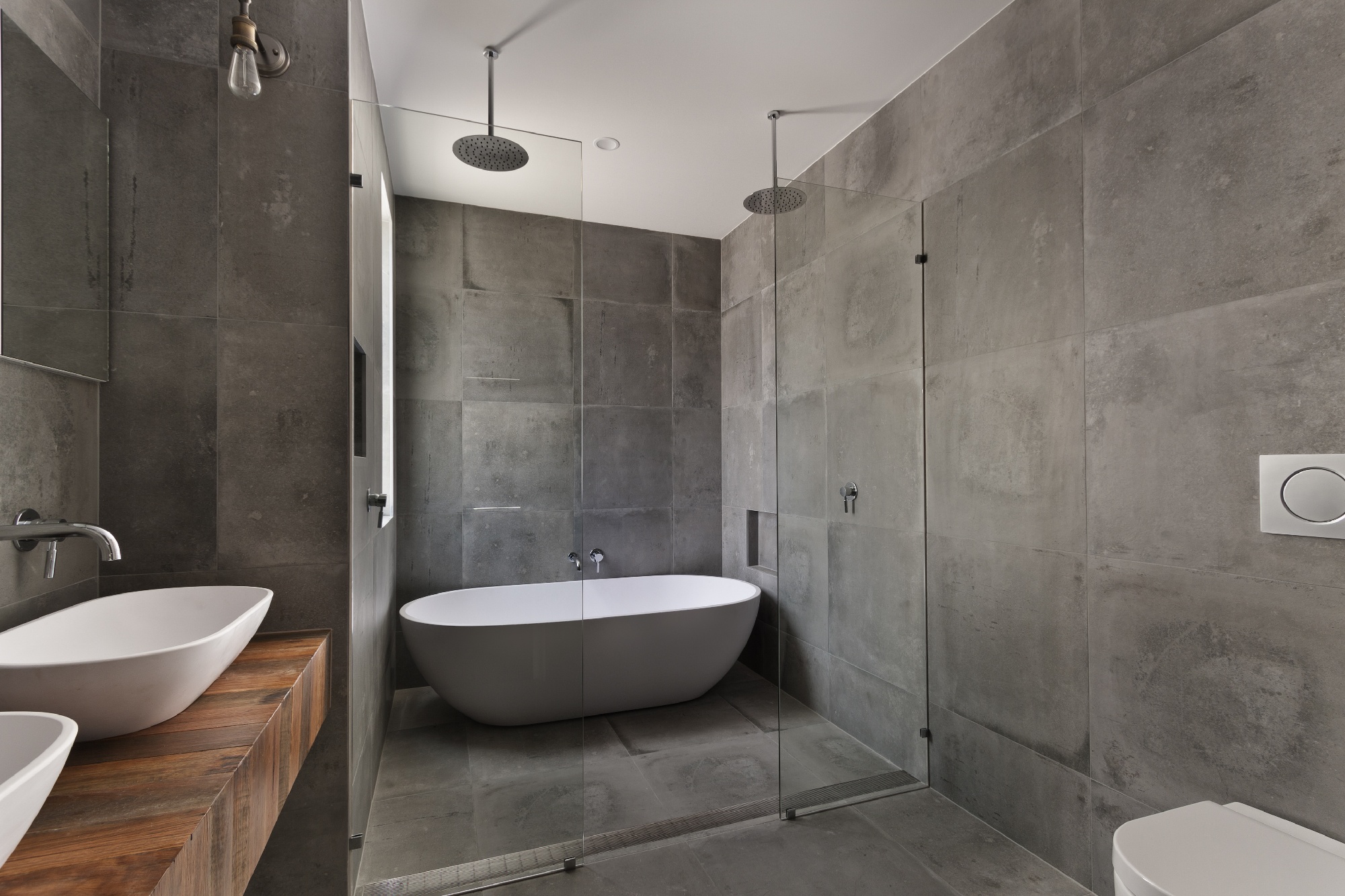 Material and installation costs can vary significantly between contractors, so you'll want to obtain several quotes from reliable sources. Make sure the bids include all the same tiles and installation methods.
Be careful of contractors that undercut the price, you may be sacrificing quality or service or both. Labor and installation costs can often be more than the tile costs, so if you're able to make this a DIY project, you can reduce your budget drastically.
To calculate the amount of tile you'll need, multiply the length by the width of the bathroom to get the total square footage. Next, subtract the square footage of any places that won't need tile. This will give you a good estimate of how much tile you'll need.
Have a Plumbing Problem? Puls Can Help
Unfortunately Puls doesn't handle bathroom tile or remodeling services at this time, but we do now offer a selection of plumbing-related services in the greater Phoenix area. Bathroom repairs can become a nightmare if not handled quickly, so you can rely on our skilled plumbing technicians to take care of a leaky faucet, clogged drain, or other plumbing issue in no time.
We'll be expanding our plumbing services to more cities across the country in the near future, so join our mailing list to be the first to know when we've expanded to your area. Phoenix-area residents can schedule a convenient appointment online, as soon as same-day.
Don't let your bathroom problems get out of control; Puls is ready to help calm the chaos and get your back to more important matters in no time.