While it's not necessarily thought of as the most glamorous room in the house, your bathroom still plays an important role in your daily routine. From grooming yourself, to getting ready for bed and preparing for the day ahead, you spend quite a lot of time in your bathroom.
As such, it should be an inviting space that you enjoy spending time in. If you're not loving your current bathroom design or layout, now would be a great time to consider remodeling.
Remodeling your bathroom might seem like a pain, but it will be well worth the added effort in the long run. It will not only create a more beautiful space for you and your family to enjoy, but it can also significantly increase your home's value when you're ready to sell.
We're here to help you get started in the process, with some useful ideas to consider before you take the plunge. Read on for some bathroom remodeling ideas for your shower and sink, to take your personal hygiene routine to the next level in style.
Consider the Color Scheme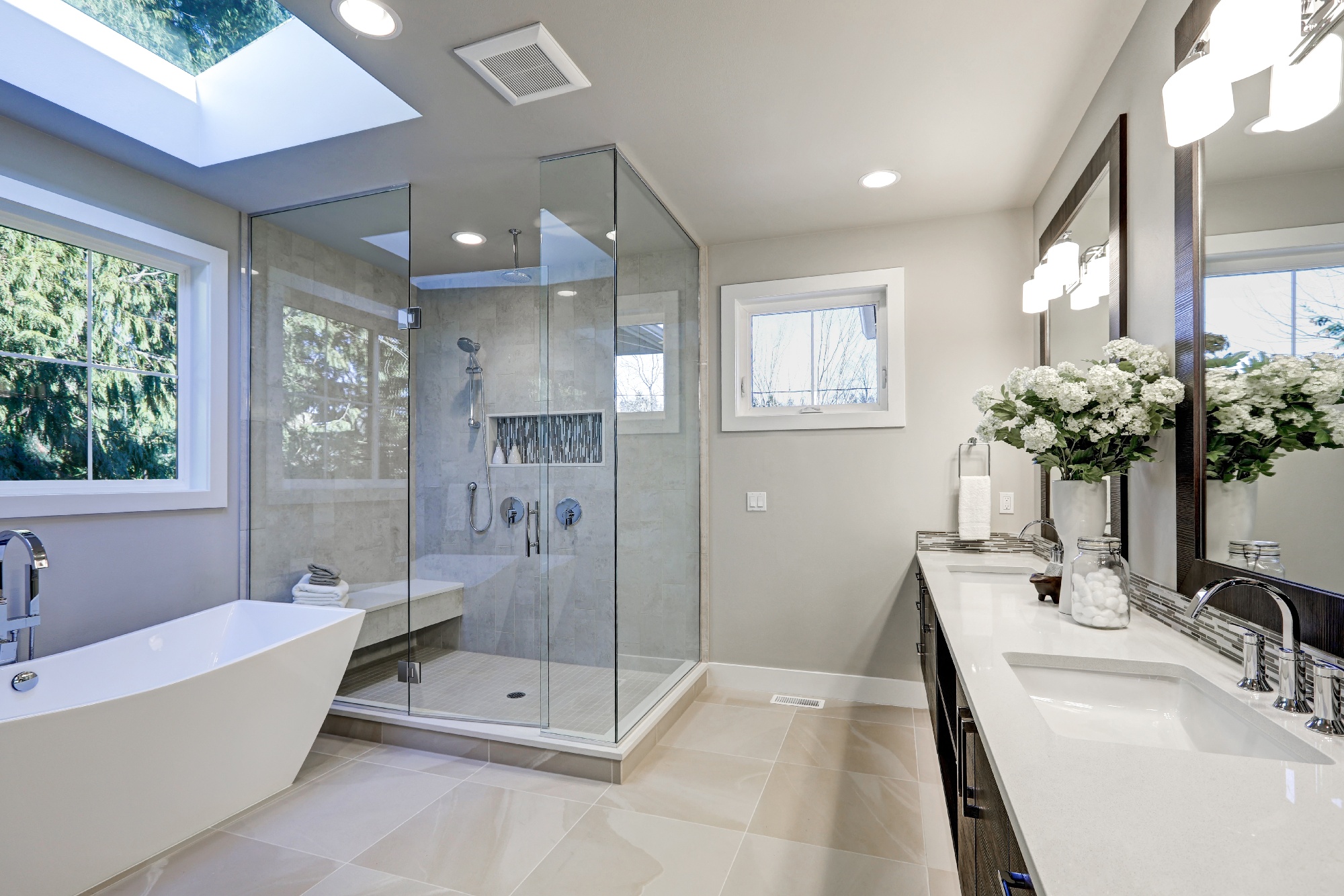 Something to bear in mind as you attempt to remodel your bathroom is what sort of color scheme you'd like to stick with. The most popular color schemes in most high-end bathrooms today are: bright, dark, or metallic.
Let's talk about each one in a little more detail, as each can have its subsequent pros and cons.
Bright bathroom color schemes are usually primarily white throughout, with a little splash of neutral color here and there. They are great in that they'll make the space seem bigger, and more inviting. Keep in mind, though, that they can require more consistent cleaning and upkeep, so they're not always ideal if you have small children.
Dark

color schemes will have a richer, more luxurious feel. Think black, purple, or dark gray hues. This can be ultra-modern, but may make the room feel slightly smaller.
Metallic schemes are ideal if you're a big fan of chrome, and they'll also reflect lots of light around the space. You can embellish many elements throughout the bathroom with metallics, such as the shower, floor-length mirrors, faucets, knobs and handles.
Go for Low-Flow, Environmentally Efficient Options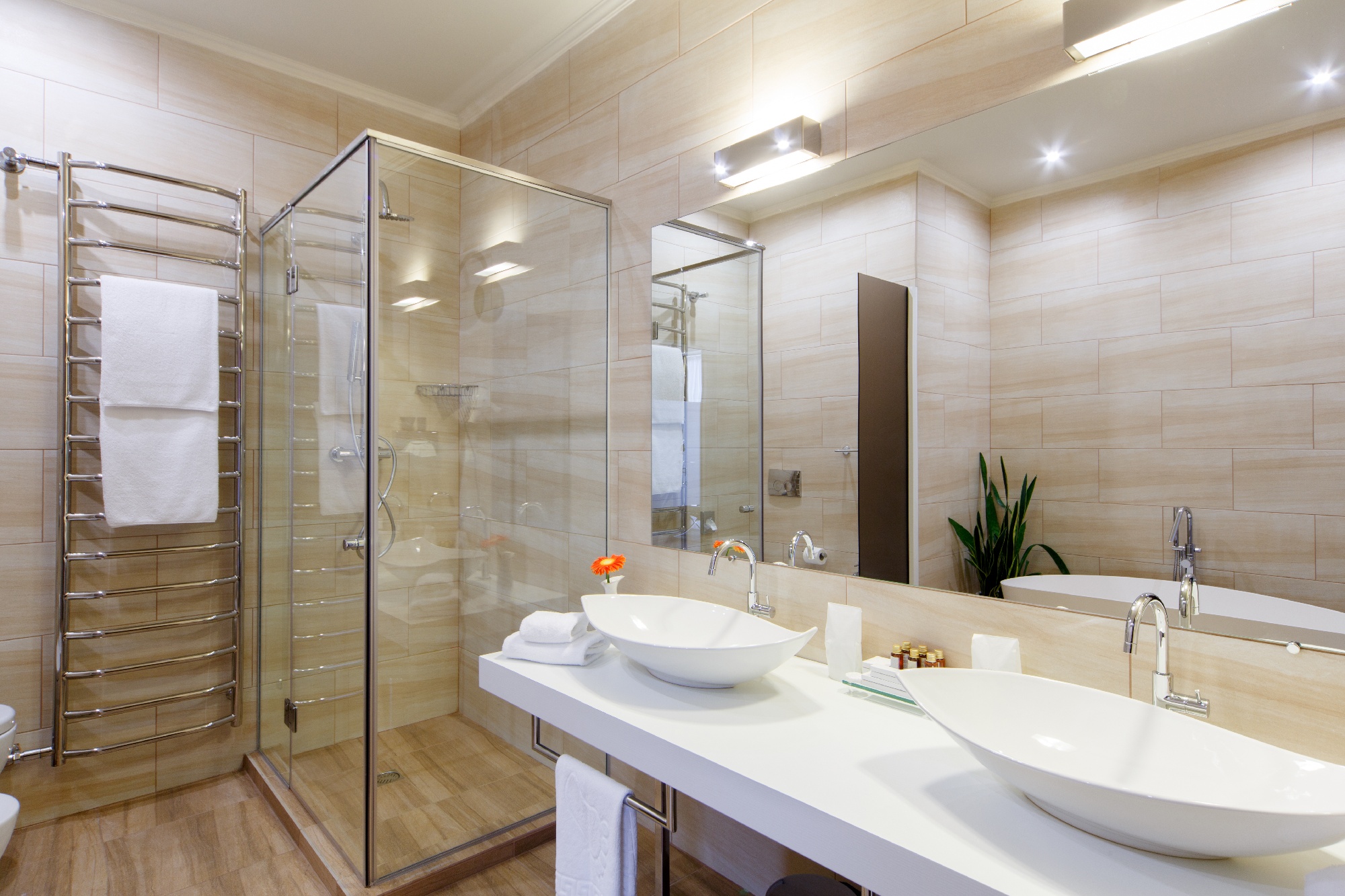 There's no time like the present for you and your family to consider options that can help save the planet - and save you some serious money - in the long run. Installing low-flow showers and/or sinks throughout your bathrooms will consume much less water than conventional options, resulting in less wasted water and less money down the drain (literally) on your monthly water bill.
Sink Design Options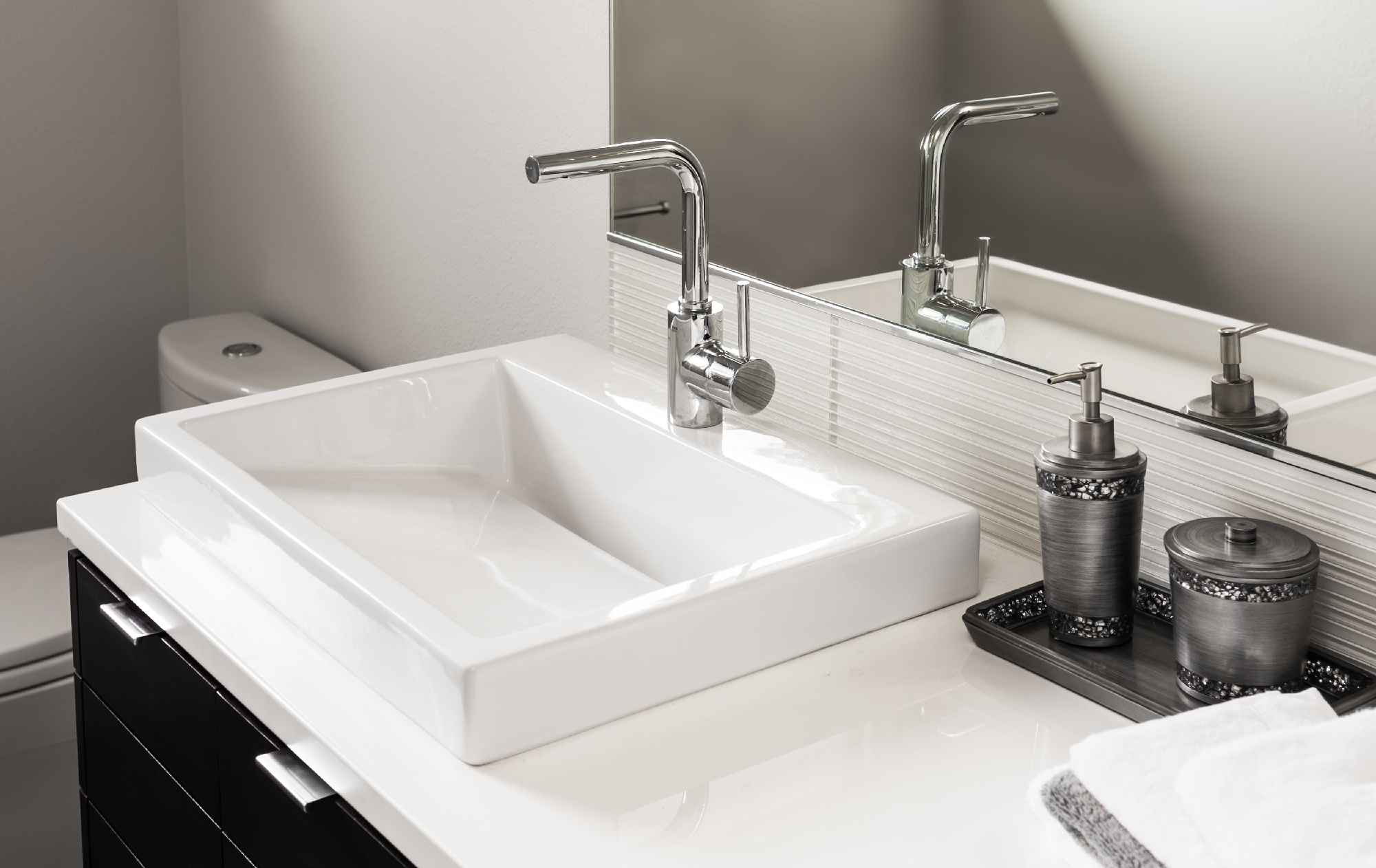 Off hand, some super unique - and super striking - sink design options you could consider trying out include washplane sinks, undermount sinks, vessel sinks and wall-mounted sinks. Let's go over some more details regarding each of these options.
Washplane sinks are flat, ultra-shallow sinks, mounted on the bathroom wall. They're great in that they take up virtually no space, and they look super chic. That being said, they don't hold a lot of water, so you won't be able to keep the water running for long periods of time without them overflowing.
Undermount sinks

are on the deeper side, and dip underneath the counter, rather than on top of it. Not only do they look great, but they're also pretty easy to clean. However, because they're usually installed into a marble or granite countertop, they can be pricey.
Vessel sinks sit on top of the countertop, and typically resemble a large bowl. They're eye-catching, modern, and they can hold lots of water. However, they can be tricky to clean, and because they tend to be deeper and taller than a conventional sink, they can be more difficult for small children to access.
Wall-mounted sinks are another space-saving choice that's installed into the wall with no counters below. This can be a pro or con, as you'll need to either minimize bathroom toiletries or invest in bathroom storage options elsewhere, such as the medicine cabinet.
Shower Design Options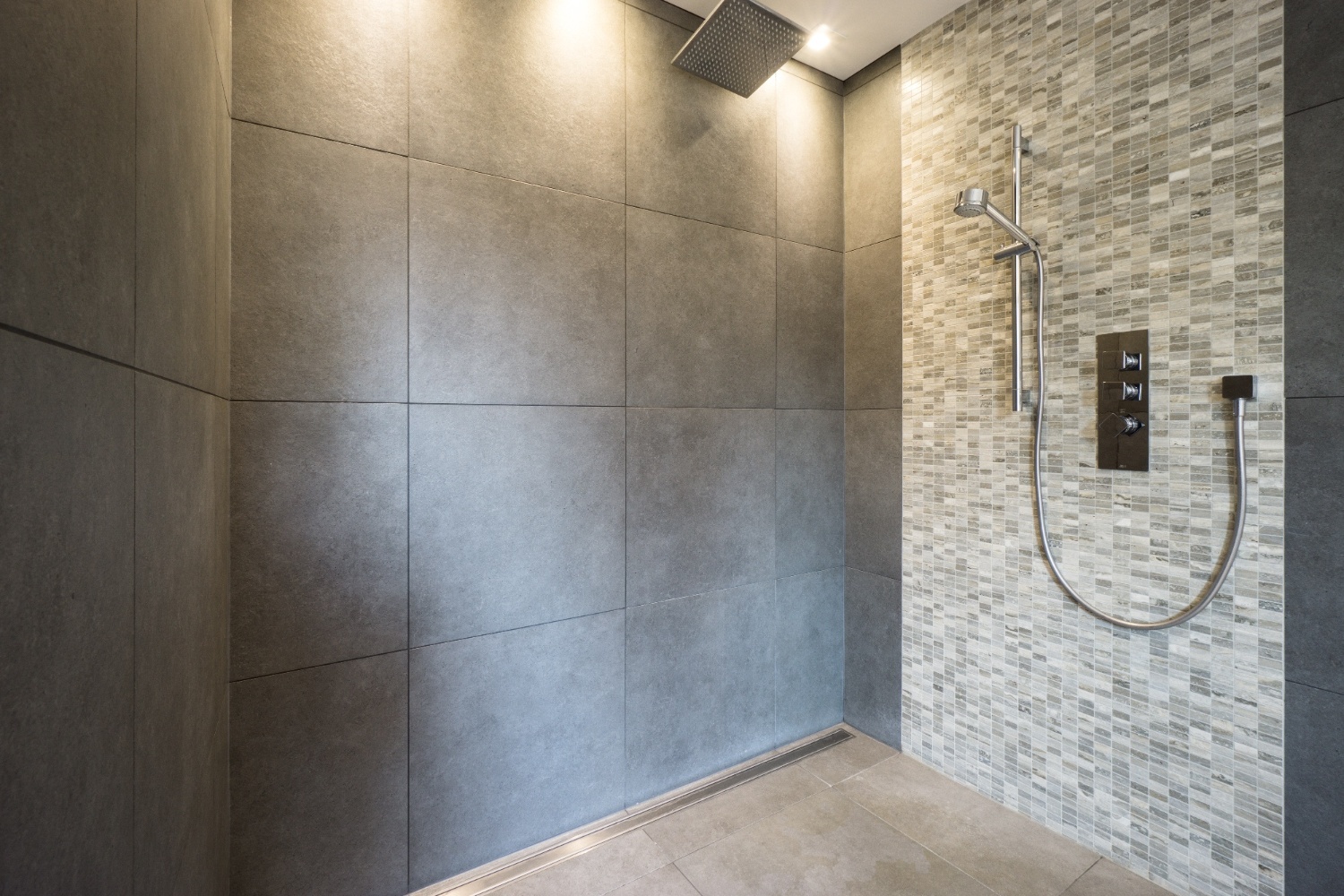 Another aspect to keep in mind when remodeling your bathroom is what sort of shower design you're looking for. There are many beautiful shower designs you can upgrade to now, such as one of the following.
Walk-in showers are an amazing option if you've got the space in your master bathroom. They offer more room to move around, but because of their all-glass doors, you should keep in mind that they can be much more difficult and time-inducing to clean.
Dual shower heads allow you to customize your shower experience to a t. With one handheld showerhead on the side and one mounted directly to the ceiling, you can customize how you'd like to shower each day, using one, the other, or both at once.
Over-bath showers are ideal if you enjoy taking both baths and showers from time to time. They provide the option to bathe and shower as you please, and can be ideal for adults' and children's bathrooms.
Need Some Help? Puls Has Your Back
While we don't offer bathroom remodeling services for your shower or sink at this time, we do have a full range of bathroom related repairs. Whether you're faced with a broken toilet, clogged drain or leaky faucet, our skilled plumbing technicians would be happy to help you sort it out.
Puls's plumbing services are available now in the greater Phoenix area, with plans to expand to more cities nationwide in the near future. Click here to join our mailing list, so you'll be the first to know when we've expanded to your area.
If you're Phoenix-based, you can book a plumbing appointment with our experts online in seconds, and we can be there to sort out your plumbing when it best suits your busy schedule, as soon as same-day. Always remember that bathroom frustrations don't have to be a burden - Puls is here to help you get back to your daily routine in no time.