Now it's time to enjoy a little playtime—outdoors. To help you get the most out of your backyard this summer, you should consider adding some trending outdoor upgrades. Not only will they make your home more attractive and usable, but patios and outdoor renovation projects can also generate a great return on investment when you sell your home.
Hardscape Patios
Well-built, low-maintenance patios are a great investment and can last for years. They can withstand natural elements and also provide a solid base for things like hot tubs, fireplaces, and outdoor kitchens.
Concrete—There some unique design options available to spruce up a boring concrete pad. Stamped concrete mixed with a coloring agent, trowel designs in standard concrete, or adding exposed aggregate or glass pieces will all give your patio a stylish look with minimal care required.
Wood or Composite Deck
Adding a raised deck with decorative railing off the back of your home adds a touch of elegance and design you'll enjoy for years. While pressure-treated lumber is less expensive than other materials, it does require regular maintenance to keep its fresh appearance.
Composite decking materials come in a variety of colors and sizes and are extremely low maintenance. Add in some built-in benches and planters for a stylish and practical design. While this is a more expensive option, its long-lasting appearance will add value to your home when you sell it.
Patio Features
Consider adding these upgrades to extend your home's interior design features to your patio while adding convenience and comfort to the outdoor space:
Outdoor kitchen or grill station—You decide how simple or elaborate you'd like your cooking area to be. Make it a DIY-project by incorporating a propane gas grill, plus a table and chairs for a practical cooking/dining space.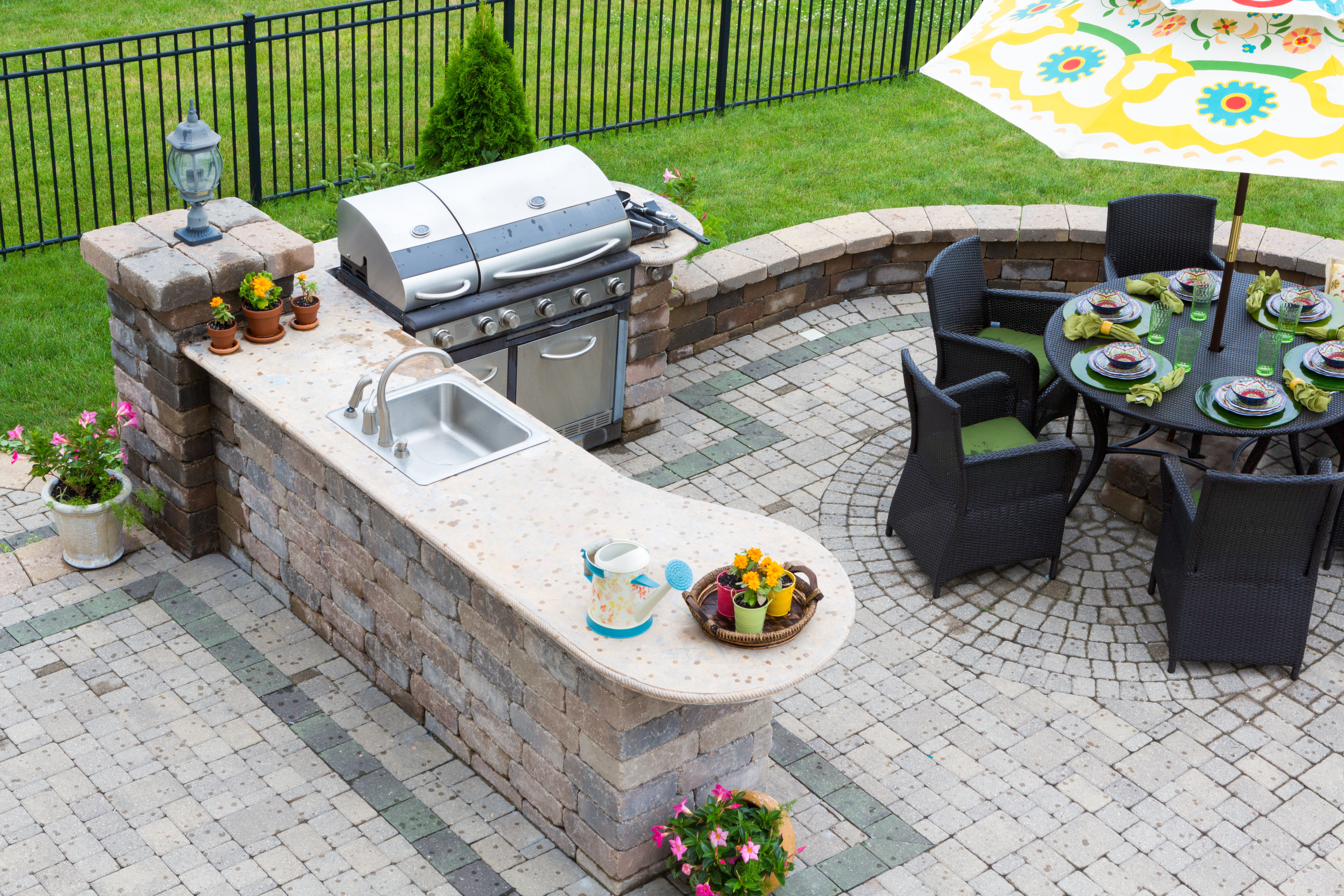 For a more elegant design, consider hiring a Puls' handyman to install a
complete kitchen with built-in appliances, cabinets, lighting and seating.
Pergola or gazebo—While bright sunshine can add some much-needed Vitamin D after a long, dreary winter, adding a shaded area with a pergola or gazebo will be a nice reprieve. Incorporate comfortable seating, draped fabric, and some vertical landscape elements and you'll be dozing in no time.
Hot tub—Relax those tired muscles in your very own backyard hot tub. There are tons of sizes, styles, and options to choose from. Some even have a built-in TV so you won't miss one minute of the game.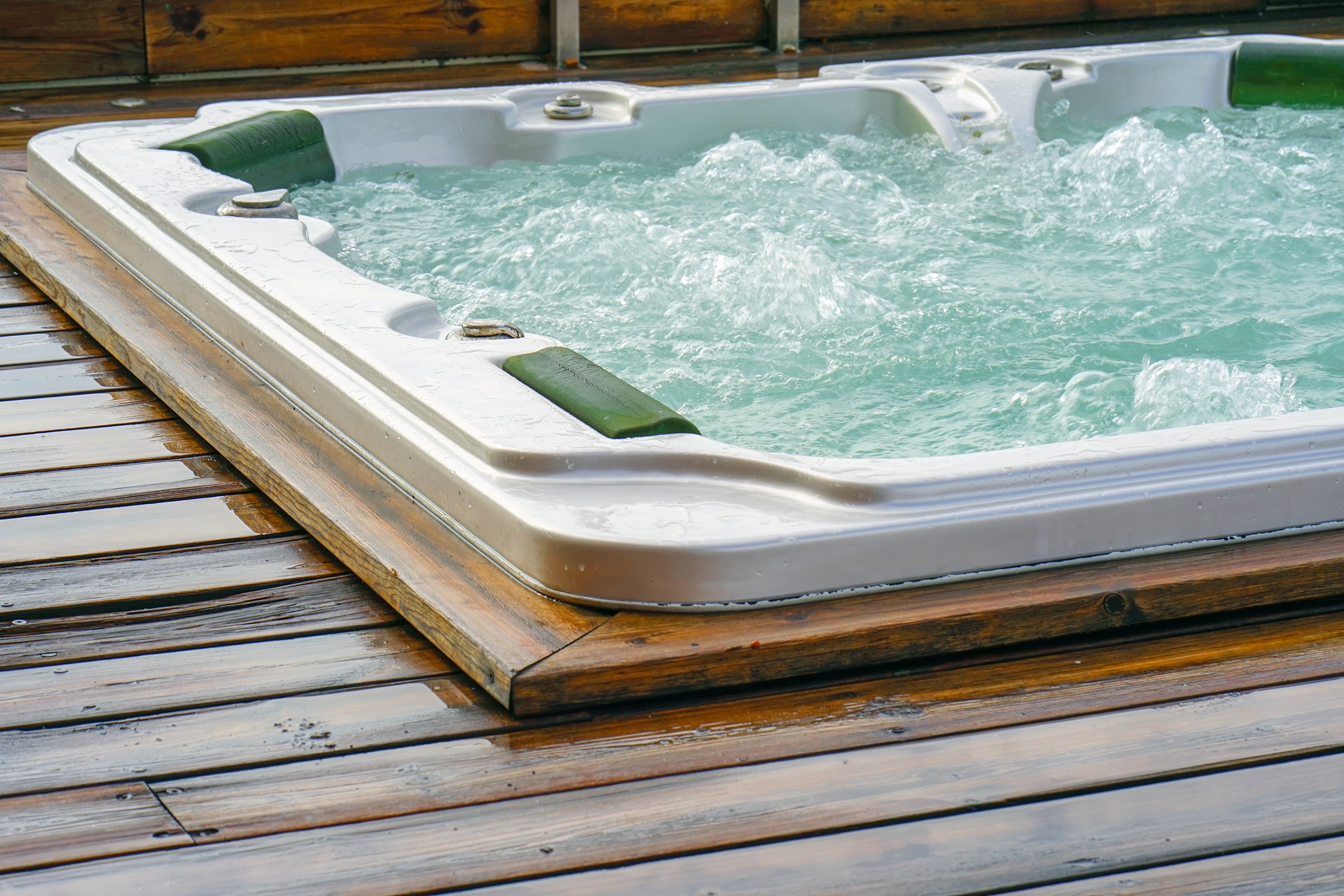 Backyard Extras
Whether you have a spacious, country yard or a cozy, urban area, including a few of these outdoor extras will make the space more desirable:
Water features—Just imagine the sound of a cascading waterfall or the beauty of a decorative koi fish pond. Add a garden bench and some pretty landscaping so visitors can sit and relax in this peaceful environment.
Arbor swing—A swing placed along a secluded garden path can create a private retreat for reading or meditating.
Arch or trellis—Separate activity areas can be defined with an arch or trellis. Colorful, climbing vines will add some interest and beauty too.
Outdoor lighting—Specialty lighting accents are perfect for security along walkways and staircases. Add a few task lights for grilling and kitchen areas, and a string of colorful bulbs around comfy furniture will provide the perfect ambiance when visiting with friends and family.
Outdoor speaker system—Instead of streaming music from your phone, invest in some outdoor speakers or cleverly designed faux rock speakers to blend into the landscaping. They're all wireless so installation is a snap.
Firepit—Check with your local municipality, and if allowed, a fire pit is a popular place to entertain. Choose from a free-standing style or a built-in permanent structure. If you've got room, consider creating a separate area away from the main deck or patio so smoke won't interfere with other activities.
Landscaping
No backyard retreat is complete without some lush landscaping. Strategically placed flower beds filled with colorful annuals and perennials will enhance the entire outdoor space. Fruit trees will provide a fragrant scent with springtime blossoms and ornamental grasses will make the perfect backdrop along walkways and water features.
A small vegetable or herb garden can be a welcome addition to your yard for hours of stress-relieving time with nature plus a delicious homegrown harvest for outdoor picnics.
Backyard Upgrades Made Easy With Help From Puls
Transforming your green space into a beautiful oasis can be a little easier with help from a Puls' expert. Our handyman services can provide everything from electrical lighting to outdoor kitchen set-up to building a deck. Whatever you need, we've got you covered.
We provide comprehensive, reasonable quotes for a full range of services and will never charge hidden fees. All jobs are based on your approval so we don't start until you're ready. We offer convenient appointments on, same day if needed, and all work is backed by our 90-day guarantee so you can be sure it will be done right.
Summer will be here before you know it. Don't put off that backyard upgrade another minute. Call or click to schedule an appointment today and you'll be on your way to creating the perfect backyard haven.